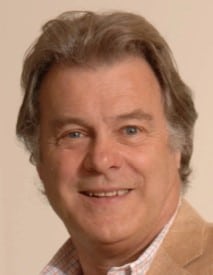 Synopsis
Speaker:    Bob Pritchard               
Topic Title:              
International Business Trouble-shooter, Marketing Expert
    Professional Fees subject to change without notice
$$$$ = $20,000 -50,000
Expenses:    As incurred                
Travels from: 

California



Expenses for Travel, (air and ground) Accommodations, Meals, Traveling Companion, and Incidentals are not included in the above fees.
Discounted Fees:  Under rare and special circumstances speakers may discount their fees at their discretion. i.e., booking multiple events with the same client.
 Non profit organizations may also qualify for a discount.
International Business Trouble-shooter, Marketing Expert
Biography
Australian born and 17 year Los Angeles resident Bob Pritchard has enjoyed an extraordinary 30 year career. His unique sales, marketing, and motivational ability has taken Bob from sharing a two room apartment as a child with three generations of family to international success as a businessman, marketer and speaker. His outside the square philosophy has led to Marketforce One Inc. being represented in the United States, Europe and Australia working with corporations, sports and entertainment entities.
Bob Pritchard is a recipient of the highly prestigious 'International Marketer of the Year' Award, the OSCAR of the Marketing Industry! Bob was awarded the accreditation CSP (Certified Speaking Professional) by the Federation of Speaking Professionals, recognising his commitment to ongoing education, proven speaking experience and ethical behaviour. CSP (Certified Speaking Professional) CSP is the highest accreditation available to speakers internationally. Members holding this accreditation have demonstrated professional commitment and expertise with over 100 clients for at least five years.
It Was a Tough Beginning: Born in a dilapidated inner city suburb, Bob spent his first seven years in a small apartment with eight family members. Losing his father when he was young, a mother with cancer and a handicapped sister, times were pretty tough. To make ends meet, Bob began his morning delivering milk and after school he sold newspapers, while weekends were spent selling snacks at sports events and scavenging and selling scrap metal. He built his first bike from parts that he found over a period of many months at the local dump. Despite this schedule, Bob did well at school and once he reached his teens he began singing rock and roll at local dances.
From Local Halls to National Exposure: After ten years as a performer to pay for his tertiary education, and with over 400 singing and dramatic television appearances, and numerous successful recordings to his credit, Bob retired from performing to pursue his business and marketing career. His first endeavors were in the entertainment arena, staging events, including 38 presentations at the Sydney Opera House. During this period he created the Australian Pops Orchestra. For the next decade, Bob became involved in many business ventures, primarily involving the marketing of products, before joining Rupert Murdochs News Limited. Bob then became Marketing Director for Australia's richest man, Kerry Packer's PBL Marketing. At PBL, Bob's responsibilities included marketing major Australian movies, the 7 nation World Series Cricket competition, Formula One motor racing, Skins Golf, health Clubs, and tours such as Opera legend Kiri Te Kanawa. In 1984, Pritchard conceived and engineered the first privatization and Stock Exchange listing of a sports team in Australia becoming CEO of the organization which owned both a professional football and basketball team. His achievement in increasing sponsorship, attendance and media exposure for the football team is the subject of a book and a television documentary.
Moving To America: Following this success, Bob moved to the United States where Marketforce One was established. Pritchard, and Marketforce One, Inc. have created; incentive programs for Japan's giant Nissay Insurance; staff motivation video and intranet communications system for Citicorp; promotions for Ford; hospitality programs for Wilkinson Sword; global TV exposure for General Mills; retail shelf space for Southern Cross Snack Food; sampling programs for Dentsu; logos and brochures for Global Sports; 16 country, five continent multi-million dollar lifestyle project for The Coca-Cola Company; sponsorship programs for Anheuser Busch and unique positioning vehicles for Vons Grocery chain. His "Goosebumps" promotion for Frito Lay's Smiths Snackfood Division resulted in a sales increase of 64.5 % ( $115 million).
1. Thirty years experience as a business / marketing troubleshooter and consultant with many of the world's leading companies, including The Coca-Cola Company, Citibank, Anheuser Busch, Mercedes Benz, Frito Lay and dozens more. In sport, Bob directed marketing programs and corporate relationships for Formula One, The Los Angeles Raiders, World Heavyweight Champion Evander Holyfield, Legends Tennis, Skins Golf, Indy Racing teams and 100 Years of Hollywood film making global celebration.
2. Los Angeles based businessman, entrepreneur and marketing consultant for 25 years dividing his time between Europe, North and South America, Australia and Asia. Global specialist in business development with SME.s.
3. Bob hosts The Bob Pritchard Business Radio Show , a one hour weekly business internet radio program to a global audience of over 576,000 people on VoiceAmericaBusiness every Tuesday at U.S. 5pm Pacific time. It is the most successful radio program for entrepreneurs in the world. Now in its eighth year, the program features editorial, over 350 interviews with business leaders, features on entrepreneurs, and interviews with actors, writers, singers, racing drivers, gold medalists and athletes, examining the business behind their success.
4. Bob's daily Business Newsletter, " your "30 second daily business read" is distributed daily to over 1,730,000 business executives in 63 countries throughout the world.
5. CEO of Marketforce One Business Strategies Ltd., a leading international business development company with offices in the United States, Australia and Europe.
6. Current President of the American Institute of Sales Marketing and Management, the USA's leading professional body that is dedicated to raising the standard and proficiency of both individuals and companies within Sales, Marketing and Management.
7. Chairman of Countdown Motion Pictures, an alliance of media professionals from the worlds of film, television, digital content and music, whose shared vision of compelling storytelling, stunning visual imagery and strong production values led them to pool their talents and resources in order to create great entertainment.
8. Chairman of Auran R E Corp, a Hong Kong based group creating investment opportunities with over 60 major hotel properties globally.
9. Chairman and spokesperson with Australian Theatre Group Los Angeles. Also patron of the Pritchard Indigenous Artists Fund at ATC.
10. In Q2 2014 Bob was engaged to launch the Hong Kong based start up company CQS international in South America. The company increased its value from zero to $$170MM in four months.
11. Bob is a member of METal…Media, Entertainment, Technology Alpha Leaders.
2000 members comprise Media Entertainment Technology Alpha Leaders (METal), an eclectic (invitation-only) organization of billionaires, CEOs, entrepreneurs, technologists, and media/entertainment heads.
12. Bob is a consultant to Shannons Way, a leading global specialist in Behavioral Change.
13. Bobs 5th book, "Kick Ass Business and Marketing Secrets"…How to blitz your competition" was released globally by Wiley and Sons in New Jersey (the world's largest business book publisher) along with the Audio Book version. Strongly endorsed by Tim Draper (Hotmail, Skype, Baidu etc,) Alberto Roberes, (Marketing Director Real Madrid, Adidas) Edwin Bessant ( CEO, Global Pharma company, 107 countries)
14. Seven years marketing Director for Kerry Packers Publishing & Broadcasting Limited (PBL) with media, sports and entertainment interests and a number of years with Rupert Murdoch's News Limited with media and entertainment related interests in the 1970's and 1980's during the time of their strong international expansions.
15. Winner of the "International Marketer of the Year" award for the global promotion for "100 Years…100 Movies" in 1999 for the American Film Institute. Other winners of the award include Steve Jobs (Apple), Jeff Bezos (Amazon), Andrew Oh (LG Group), Kenneth Strottman (Strottman International) and Jorma Ollila (Nokia).
16. Twenty years experience as a speaker / trainer at over 1,980 conferences, including 91 Fortune 500 companies. This has required a close understanding of the marketplace and its trends and being on panels and advisory committees with some of the world's top business leaders such as Bill Gates, Steve Jobs, Richard Branson, Dame Anita Roddick, Neil Armstrong
17. Bob has been the Keynote speaker for the following major global business events:
• American Advertising Association;
• American Marketing Association;
• The Marketing Forum Europe;
• Marketing Forum Italia;
• American Chamber of Commerce Marketing Forum Australia;
• World CRM Conference France;
• Hellenic Management Institute (Greece);
• Hellenic Marketing Association (Greece);
• American Institute of Sales, Marketing and Management;
• Australian Institute of Sales, Marketing and Management;
confirming Bob as one of the most relevant and in-demand business speakers in the world today.
18. Bob has presented to major corporations and associations in: The United States, Canada, Mexico, Puerto Rico, Brazil, England, Wales, Ireland, Scotland, Costa Rica, Germany, Italy, France, Spain, Switzerland, Australia, New Zealand, Singapore, Hong Kong, Thailand, Turkey, Saudi Arabia, United Arab Emirates, Malta, Greece, South Africa, Kenya, Japan, India, South Korea, Indonesia, Netherlands, Belgium, Argentina, Pakistan, Philippines, Austria, Norway, Denmark, Czech Republic, Finland, Hungary, Kenya, Fiji, Greece, Hungary, Malaysia, Monaco, Poland, San Marino, Sweden, Iran.
19. Marketing Director for the Inaugural Formula One in Australia. Responsible for Government negotiation, establishment of the course, the format and staging of the week long event, all marketing, corporate negotiation, ticket sales, licensing, sponsorships. Led a team of marketing and promotion professionals and hundreds of project specialists.
20. Joint winner of a Clio award and 4 Silver Telly awards for work with Citibank.
21. CEO of publicly listed company Powerplay International Limited – a television, media and sports conglomerate, Bob balanced the requirements and obligations of a public company to the Stock Exchange, the market, the corporation, its strategic alliances and shareholders.
22. Chief Executive Officer of Sportsplay Television Limited – one of the three pioneers of "cable" Television in Australia in 1986.
23. Chief Executive Officer of The Sydney Football Club – a team in Australia's premier football competition, The Australian Football League, prior to joining the marketing executive of the Los Angeles Raiders in the NFL. Pritchard took the company to a public listing on the Australian Stock Exchange, a first for an Australian sports team.
24. Created a customer relationship and "awesome service" program at every level of the business, for Nippon Travel (the world's second largest business travel company), which resulted in a $105 million profit turnaround in the first 12 months of its implementation.
25. Created a media, in-store, on-pack promotion for Frito Lay in a strategic relationship with Scholastic, which resulted in an increase in sales for Frito Lay of $115 million in a 3-month period.
26. Has sold over $200 million in corporate sponsorships globally.
27. Created lifestyle promotions and tie-ins for Coca-Cola in 16 countries, working with licenses, distributors, retailers and media to create major 'incremental product sales' programs in individual countries, accounting for different cultures, different regulations and diverse media channels.
28. Created the 100 Year centenary celebrations of American movies (100Years…100 Movies) on behalf of the American Film Institute. Worked with all major film studios (the first time they had ever worked together), corporations and media globally. The result was $40 million in sponsorship, 1000 hours of television time on Turner Networks, special edition of Newsweek, promotions in every General Motors and Blockbuster outlet in the USA and a 90 minute global TV special with Tom Cruise and Steven Spielberg.
29. Tireless worker for charity. Global Ambassador for Kidney Health – Bob was recognized by Her Excellency the Hon. Ms. Quentin Bryce AO, Governor General of Australia for his work with Kidney Health.
30. Committee member for The Golden Stave, the Music and Entertainment Industry organisation that raises funds for worthy children's charities.
31. Television and live performer for 15 years, appearing in some 400 television shows as a singer and actor, several recordings including one top 10 hit, "Goodbye Sam, Hello Samantha", which reached number four on the Australian top 40 in 1970. Bob also produced and promoted over 50 concerts including  34 at the Sydney Opera House.
32. Author of 5 best selling books across the world, Complex Marketing Made Simple. sales exceeding 100,000 copies. Also contributor to magazines on Business, Marketing and Franchising across the world.
33. World Series Cricket – was the marketing director for the World Series Cricket, one-day cricket revolution in seven countries in the 1970's. Responsibilities included managing and marketing the athletes, marketing, promotion, licensing, television rights, and sponsorship.
34. Co founder of Masterminds – which worked with hundreds of SME.s to develop business practices; marketing techniques; customer service; developing return on investment; creating Key Performance Indicators, and developing loyal, higher value customers.
35. Bob's clients include 91 Fortune 500 companies and includes: 3M, BMW, Microsoft, AT&T, The Coca-Cola Company, Sun Microsystems, Intel, Toyota, Morgan Stanley, Alcatel, Texaco, Ogilvy One, Citibank, Ford, Johnson & Johnson, Stena, IKEA, Volvo, Century 21, Pfizer, Anheuser Busch, GlaxoSmithKline, Mercedes Benz, AstraZeneca, DeloitteTouche, Hilton Hotels, Prudential Realtors, General Motors and over 1000 more companies.
Topics
Every presentation is carefully crafted only after a detailed 'briefing sheet' has been completed and a comprehensive phone discussion held with the client so that the client's brief and objectives are understood. Then Bob conducts research and develops the presentation to address those specific objectives.
Topic areas include, but are not limited to:
Differentiate and Blow Away your Competition
A Champion Team will beat a team of Champions
Leadership…… Leaders Achieve Results
Marketing in Today's Technological World
The Green Revolution …… Turn Green Into Gold
Unleash Power and Corporate Value through Change
The 15 Keys to Business Success
Winning Mindset …… Your Team can Achieve the Extraordinary
How to Blow Away Your Competition
It's Not the Size of The Budget, it's the Size of the Idea
Clients
Bob has major clients in the following sectors: Financial, Technology, Retail, Motor Vehicle, Education, Pharmaceutical, Government, Associations, Travel, Real Estate, Advertising and Public Relations Agencies, Hospitality, Manufacturing, Marketing, Insurance, Entertainment/Media, and Sport. See a list of some clients here.
Testimonials
Bob has literally a thousand testimonials.
Testimonials
Bob has literally a thousand testimonials. An alphabetical list of some of these are listed below.
2M Invest ( Denmark)
"First class lecture inspired by many years of invaluable experience in the America. Was a real eye opener and the provocation to address the new challenges."
AFG (Australia)
"No nonsense, plenty of information, punchy and passionate delivery. So dynamic and motivational."
Alcatel (France)
"What a unique contribution. A very entertaining and highly enlightening presentation to help us address the future".
American Classifieds (USA)
"Of all the tremendous speakers over 20 years, you were the best. You "knocked their socks off"
American Marketing Association (USA)
"Pritchard transformed the meeting into a raucous, on-their-feet-applauding group of communication professionals."
Astra Zeneca (UK)
"Dynamic and motivating to say the least."
Axalto (France)
"You were the highlight of the conference, your presentation was powerful, enlightening and very entertaining. The team went away with a fresh attitude and great motivation"
BMW (Germany)
"Best speaker we have ever had at a conference"
Bestseller ( Sweden)
"A standing ovation from Scandinavias top 1100 business people speaks for itself, an exceptional presentation"
Beverly Hills Country Club (USA)
"The most successful business event ever held at the Beverly Hills Country Club. Dynamic, Incredibly energetic & motivating. Sound business advice"
Boehringer Ingelheim (Germany)
"You had a real impact and our business will now be in much better shape moving forward."
BP (UK)
"Your energy captivated the audience. Your standing ovation was well earned."
Ceuta Healthcare (UK)
'Exceptional content and highly motivational. We have been flooded with compliments!'
Clear Channel (USA)
"Pritchard makes a difference where it counts … the bottom line. Delivered with fire and passion."
Coast Radio Network (USA)
"Fantastic presentation, we then broke every sales record in the history of the network."
Confectionery Manufacturers Association (Australia)
"Bob's business experience is rich and varied and it showed as he fired in rapid succession a treasure chest of revelations to his riveted audience."
CRM Forum (France)
"Of 88 speakers … you were the best … fantastic!"
Deloitte Touche (UK)
"An amazing impression on all. An extraordinary presentation."
Executive Knowledge Training Company (New Zealand)
"Fours hours of logical, easy to understand advice. Entertaining, powerful and challenging. Best speaker in 15 years."
Expand (Sweden)
"One of the great speakers on earth. A battery of energy … a truly positive individual that is so inspiring!"
Gemalto (Netherlands)
"Our sales team went away with a fresh attitude and totally motivated."
Gray Business Communications (UAE)
'Knowledgable and passionate and really entertaining. Your contribution was perfect for our audience.'
Grocers Insurance Company of America (USA)
"If your audience is interested in marketing that works, hire Bob Pritchard"
Guardian Pharmacy Group ( Australia)
"You gave our team the ammunition to crucify our competitors. It was just tremendous"
Images Multimedia (India)
"Electrifying presentation."
ING (Netherlands)
"A jolt of energy they will never forget."
Intentia (Sweden)
"A powerful presentation. You supercharged our audience that has seen it all and really made them think about the way we approach our business"
International Cricket Council (UK)
"A stirring presentation. You made us sit up and think about how we address the future of this business. Very practical and humorous stories."
Johnson &Johnson (USA)
"A fantastic presentation, powerful delivery with knowledge, experience, humor and a great deal of common sense"
Knight Frank (Ireland)
"Fabulously motivating. A standing ovation well deserved."
Leading Real Estate Agents of the World (USA)
"Phenomenal, so motivating."
Lucent Technologies (USA)
"Professional and highly motivating speech. You identified, discussed and reinforced all of the key points of the brief"
Marcon (Pakistan)
'You were the highlight of the conference. Corporate Pakistan has gone crazy for you!!'
Mars Venus Institute (USA)
"Fantastic; dynamic, challenging and inspiring."
Mercedes Benz (Germany)
"Inspiring and dynamic. Our top dealers were enthused.. "
Microsoft (USA)
"There is only one Bob Pritchard who can absolutely motivate and electrify the room."
"Excellent, challenging, thought provoking, incisive, relevant"
Middle East Council Of Shopping Centers (UAE)
"Excellent, challenging, thought provoking, incisive, relevant"
Morgan Stanley (UK)
"A huge success, dynamic to say the least. You captured the mood of the group perfectly. Extremely beneficial, interesting, interactive and very entertaining"
NCR (USA)
'Excellent solution approach to Customer Relationship Management. Our associates were euphoric!!'
NPMA (USA)
"WOW, phenomenal."
Ogilvy One (UK)
'A brilliant and intelligent presentation. You really motivated the audience to do a better job when they went back to their desks'.
Rittal (Germany)
'Highly motivating, nothing but fantastic comments'
Scottish Equitable (Scotland)
"Unanimous 'Best Session' score from all participants who were a very demanding audience."
Shangri-La Hotels (Hong Kong)
"An excellent presentation, It's a pity we only had one hour, everyone wanted to hear more from you"
Speak-Easy (Belgium)
"Gutsy, stimulating, funny and your innovative presentation had the audience literally jumping out of their seats!!"
Stena Line (Sweden)
"You have truly changed the way we do business and the way we look at customers, your presentation was enlightening, educational, motivational and we are ecstatic"
Sun Microsystems (USA)
"Better than excellent , Bob is the perfect speaker for a business audience, inspirational!"
Taywood Homes (UK)
"Bob totally enraptured the audience. An impossible speaker to have to follow."
Tequila Payne Stracey (UK)
"Great feedback, fascinating, educational, inspiring and motivational'.
UniChem (UK)
"Our delegates left totally fired up."
World Gaming Conference (Scotland)
"What a presentation. You were one of only two capacity sessions and it is not surprising. You really made everyone sit up and think. And tremendously entertaining"
World Internet Congress (Netherland)
"Educational, confronting, challenging, funny and educational. You were terrific"
Fees
It has been said that 'Bob is the most value for money' speaker in the world. Please contact us for a quote.
Travel
Bob has homes in Los Angeles, California and Sydney, Australia. Bob requires business class travel from nearest residence to the presentation, quality accommodation and ground transport.
Requirements
For a Keynote, Bob requires projection for Powerpoints and video, a lecturn and a lapel microphone. For workshops Bob also requires a whiteboard.
"There are usually two types of speakers. One, the wonderful presenter who enchants an audience, and the other who is the expert. Unfortunately, almost never the twain shall meet. Bob Pritchard is one of the few exceptions." W Mitchell, International Speaker & Author
Video