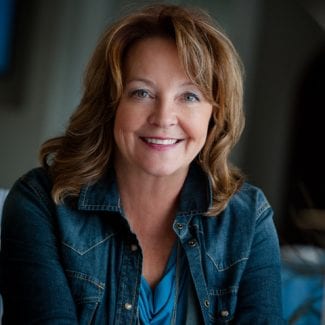 Travels From: British Columbia, Canada
Fee Range: $10,000
"Life Perspective Specialist"
Biography – Linda Edgecombe
My Promise is simple:  to deliver programs that Create Powerful Shifts, Inspired, Energized and Accountable Professionals who show up everyday ready to, as my mom used to say, "set the world on fire".  Oh and I promise it will be a heck of a good time.  Maybe the best laugh they will have had in a long time. I believe a laugh is worth more than a thousand words and it has the power to change the way people feel, think and take action!
"A Day without laughing is a day wasted!"
As an award winning Celebrity Humorist Speaker, Trainer and Consultant.  For the past 29 years, Linda's footprint is seen and experienced around the world.  Her mission is to get people Fired up and Ready to Shift or Get off the Pot!
The Top 60 Motivational Speakers in the World includes Linda Edgecombe.
Her non-BS approach is refreshing, engaging and relevant. Linda's latest book and Ted Talk.  "Breaking Busy – Finding Peace in the Chaos" is a game changer for those who want to step off the treadmill.  Change has never been this painless!     She energizes every room as she leads people to loosen up, lighten the load and laugh. Linda has been featured in the Wall Street Journal as an expert in "Shifting Perspectives".    Her messages are as welcome as a deep belly laugh and as profound as an honest look in the mirror.
2020 has been a shift-changer for most of us,  including Linda.  She has created a studio in her home where she has been delivering powerful virtual presentations supporting dozens of Corporations and Associations across Canada and the US.
Or as Linda's says.

Topics – Linda Edgecombe
 

NEW! HOLY CRAP AM I BUSY!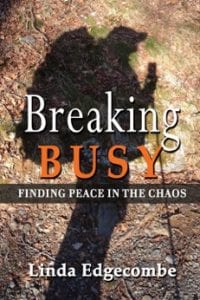 Changing our Culture from Chaos to Calm – Linda Edgecombe
Linda Edgecombe will reveal her research and data collected from dozens of organizations on how Chaos and "Busy" has become the new norm and wound us into the most unproductive and basically unhappy demographic in the past 30 years. Her No BS and very humorous approach, stacked up with relevant and easy solutions will get your organization and teams, back on track with clear vision and tools to take back their work day and their personal lives again.
1. Change, what's really getting in the way of you moving forward? Change has never been this painless!
2. Clutter, how we sabotage our success with terminal piles!
3. Fatigue, tools to re-energize and re-engage.
4. Clarity, get down to what you really want, and become more accountable.
5. Laughter, this may be the best laugh you have had in a long time.
Note: this can be an Entertaining Keynote, Interactive Workshop or Coaching Program
SHIFT OR GET OFF THE POT!
Simple Truths about Getting a Life.
From Linda Edgecombe's newly released book, she will share ideas and solutions for "Getting a Life". She'll get you thinking about three simple but life changing questions: Are you doing the best you can, considering?
 Are you on a Deferred Life Plan? 
When was the last time you did something for the first time? Through her humorous stories and honest questions, Linda works with the audience to come up with strategies and goals for living a life more happily and satisfied. Her uncanny delivery will not only inspire, it will literally move you to make changes and become more accountable for the results you are producing for your work and home life.
Remembering what you already know and the accountability tools to take action! This is Linda's highest rated program. You will be laughing in the aisles and moved to make changes. You don't want to miss this rollercoaster ride! This program is available as a workshop as well as an Entertaining keynote.
BATTERIES INCLUDED.
Lessons to Energize and Balance Your Life.
Take your organization on an Energy Boost. Linda Edgecombe will lead your group through an educational, hands-on and highly humorous ride that will re-focus, re-energize and re-invent how you see your life and your work. This program is available as a workshop as well as an Entertaining Keynote.
After the presentation participants will come away with:
1. An honest snapshot of themselves and how their energy affects their work and home life.
2. Ideas about how to change negative drainers in their lives and produce more positive outcomes.
3. An understanding of the motivation behind the perfectionist, unattainable so many of us are striving for.
4. 5 Keys to increase your personal, family and co-workers Energy Levels.
5. An honest look at the Balance in your Life.
6. Steps to get you moving towards a more balanced, energized work and home life.
7. Clear vision of their own "Personal Recipe for Happiness" in their life.
THE DEGREE OF DIFFERENCE.




Building Change Resilient and Energized Teams in Crazy Times
With Linda Edgecombe's humorous life experiences and approaches, you will laugh out loud while you move "accountable thinking". In this upbeat, highly interactive session, Linda will explore a variety of aspects of what it means to be a leader today, the realities of our times and how we can become change resilient not matter what the challenges are. Here's your chance to not only find but unleash your leadership potential. Leading Change ready cultures has never been this painless.
1. The key steps to move towards accountable attitudes
2. Change, why we love it and dread it.
3. Three Keys to creating a healthy 'change resilience' personality.
4. Develop a plan for 'shifting perspectives', 'facing your fears' and dumping excuses' in the face of change, while acknowledging the internal turmoil being experienced by the team. All of which can hold you back.
5. Strategize a Just Do It! vs. a Perfection Plan.
6. Strategies to Re-Energize Yourself, Your Team, Your Family.
7. How accountability is a simple solution to a truly balanced life.

Testimonials
"Linda Edgecombe has the uncanny ability to deliver a message that is timely, relevant, and engaging to a breadth of people within the organization. Speaking about the topic of change to an audience comprised of teachers, maintenance workers, custodial staff, teacher assistants, librarians, psychologists, and so on, is challenging. Linda turned this challenge into an opportunity. Her motivating and energetic approach to talking about change inspired a lot of people to reflect on their own lives, the lives of their family members, as well as co-workers and consider the long held beliefs that drive what they do. Her delivery is imbued with passion and humour. People in this organization still refer to her program many months later. "
Respectfully,
Cheryl Gilmore, Superintendent
Lethbridge School District No. 51
"Wow, what a presentation we just experienced with Linda Edgecombe.  Our team was over the moon with Linda's direct, honest and timely message about Resiliency.  And it was wrapped in humor and a strong sense that she truly 'gets it.'  We at BDO Canada are big fans.  We have booked her 3 times in the past month."
Rebecca Sudano, Exec. BDO
Linda delivered a very interactive half day workshop for our team.   We Would love to see her deliver a session in-person somewhere down the road at a one of our conferences.  We Absolutely loved the session.  It was real, fun, inspirational and I took away a lot to think about.  Linda provide a lot of practical takeaways that can be applied both professionally and personally.  Thanks for spending time with our team.  We highly recommend her for your team.  Caleb Wong,  Ministry of Labour
"Linda brings a real presence and palpable energy to any room. Her message is real, raw and invigorating. After hearing Linda speak it's all my team can talk about, even days after. Refreshed to be present in their own lives, they are actively choosing themselves and 'choosing a slice of the planet'."  Lindi Stonner,  Manager Client Services TD Wealth
Resources (Books)
BOOST, Powerful Tools to Re-energize and Re-engage You and Your Team in Crazy Times!
Do you need to give yourself and your organization an energy boost? What do you need to help you re-focus, re-energize, and re-invent how you and your team see life and work? Do you want to see your team? Increase efficiency and creativity? Increase endurance with energy to spare? Feel revitalized and positive? Be extraordinary with your clients? Be driven to be outstanding in the field? BOOST! offers a six-step plan to improve engagement, and it will be the best cleanse your team has ever experienced. Re-energizing and re-engaging your team is something you need to act on. Energy is a question of physics: what you put out you will get back.
Shift… or Get Off the Pot, 26 Simple Truths About Getting a Life
Are you shaking your head that another year is rolling along and you haven't done what you really want to do with your life? Does the word spontaneous in your life only apply to the latest hot flash or hair loss? If this is hitting home for you, Shift Or Get Off The Pot is the book for you! Throughout this book Linda Edgecombe encourages and humours you while she has you reflecting on yourself and your life.
Video