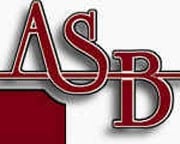 Atlantic Speakers Bureau
ESTABLISHED 1985

"Information's pretty thin stuff unless mixed with experience." – Clarence Day
Your International Source of
Professional Public Speakers and Entertainers

Keynotes, Seminars, Workshops, Meetings, Conferences, Corporate Functions, Think Tanks,
Nonprofits *Facilitators *Trainers *Humorists *Breakout Sessions *Spousal Programs
*Master of Ceremonies * Online On Demand Self Paced Seminars
*********************************************************************************************************

For Immediate Release
MASTER ILLUSIONIST MICHAEL GRANDINETTI
BRINGS MAGIC AND "WOWS" TO A WIDE VARIETY OF LIVE EVENTS, AMAZING AUDIENCES ACROSS NORTH AMERICA!
Star of NBC and CW TV Specials and Series,
Grandinetti Captivates Audiences with his Renowned Magic and Illusions Live on Stage
LOS ANGELES, CA – April 13, 2023 – Illusionist Michael Grandinetti is one of the country's most visible faces in both magic and event entertainment. With a career spanning over two decades and thousands of performances, Michael has brought his renowned show filled with illusions, surprises, comedy, and amazement to live events of an enormous variety and to every type of venue imaginable, for clients including Google, Ernst & Young, Southwest Airlines, Harley Davidson, Bayer, Mazda, Grainger, Rite-Aid, The American Marketing Association, and many others. In the past year alone, Michael has produced and performed the halftime show for the Indiana Pacers home opener in front of a live audience of over 20,000 people, brought his show to 25 states for performances in theaters, casinos, and numerous event venues, and even performed his magic live with the Hershey Symphony Orchestra.
In addition to his live event performances, Michael is well known to audiences through his one-hundred plus network TV appearances over the past decade on shows including NBC's "The World's Most Dangerous Magic", five seasons of The CW's "Masters of Illusion" (syndicated in over 100 countries worldwide), Pop's "Don't Blink", Entertainment Tonight, Access Hollywood, FOX's Bones, and The Bold and the Beautiful. A Michael Grandinetti performance guarantees audiences an experience of fun and wonder they will long remember.
Last year, Michael's schedule started with a sold out performance at the Sheldon Theatre in Red Wing, MI on January 15. In February, Michael performed the halftime show for the big WVU-Kansas State Men's Basketball Game, while surrounded by a capacity audience of 15,000 people at WVU Coliseum in Morgantown, WV, all watching in amazement.
In March, audience members from across Pennsylvania, New Jersey, and Maryland traveled to the historic Hershey Theatre to experience Michael's awe-inspiring illusions. With matinee and evening performances, "Awesome!", "Wow!" and "Come back again soon!" were just a few of the comments that were heard after the two show run. These shows were followed up by performances across the Mid-West and South throughout April.
In May, Michael performed his full evening show for a special VIP event in Florence, Oregon. The show combined Michael's original magic and illusions with music, comedy and audience participation and, like magic, the guests became carefree and wrapped up in the wonders they were witnessing. June and July found Michael performing for special events in Lake Charles, LA and Sault Ste. Marie, MI and August found Michael performing for corporate galas in Roswell, NM and Pittsburgh, PA.
And, over the past few months, Michael performed for special events in Coeur d'Alene, ID, Winnipeg, Canada, Muskogee, OK, and Dallas, TX, a theater show at the Reg Lenna Center For The Arts in Jamestown, NY, and for a high end corporate event in Boston, MA where he, along with renowned performers Penn & Teller, were the evening's featured entertainment. Michael's 2023 schedule includes performances for events in Green Bay, WI, Memphis, TN, Arlington, WA, Tulsa, OK, Saskatchewan, Canada, Memphis, TN, New Haven, CT, San Jose, CA, Orlando, FL and many other locations across the US and Canada
Consistently, Michael's performances bring in enthusiastic reviews from both event organizers and attendees. Here are just a few of the notes that Michael has recently received:
"Thank you for being part of the event this week and truly making it one to remember! The event was a huge success and the client could not have been happier. We have heard nothing but amazing feedback about your magic. I look forward to working with you again in the future!"
-Emily Butcher, Rafanelli Events Corporate Gala, Boston MA
"The shows were absolutely perfect! I enjoyed watching the second show just as much as I enjoyed watching the first. Thank you!"
-Blanche McElroy, Three Rivers Casino VIP Event, Florence, OR
"You were the highlight of the night!! Looking around the crowd, I saw so many mesmerized and smiling faces. Many, many thanks for delivering an exceptional evening!"
-Mark White, Google AMT Gala, Chicago, IL
"Michael was a great addition to our event! He worked with us leading up to the show in customizing the illusions down to the last detail to fit our needs. Our audience had a wonderful time being amazed!"
-Peter Donnelly, Mazda Gala Event, Mashantucket, CT
"I went to both shows and to say they were both phenomenal would be a drastic understatement. Michael's shows were smooth, slick and classy and he has some of the best stage presence I have ever seen in any entertainer, magic or otherwise, in my life. If you ever get a chance to go see him, believe me, you will not be disappointed!"
-Bill Smith, Saratoga Casino VIP Event, Saratoga Springs, NY
"I cannot express myself in a way that can tell you how happy you made me when I watched you perform on September 3rd. Thank you for your wonderful performance! I went to bed reliving the entire show, trying to remember each act! You gave me a treasure to relive over and over again. Thank you from the bottom of my heart for giving me something to remember for the rest of my life!"
-Betty Landwehr, Coeur d'Alene Casino VIP Event, Coeur d'Alene, ID
Named by Entertainment Weekly as "a great magician who can truly communicate with an audience", Hidden Remote as a "fan favorite…with charisma and an easy rapport with an audience", and Digital Journal as "the one to watch in magic in a show that is five out of five stars", Michael Grandinetti is one of the country's top magicians. In addition to his national and international television appearances, theater and casino performances, and his appearances with Oscar-winning composers and symphony orchestras, Michael has also performed "in the round" in stadiums and arenas for numerous NFL and NBA halftime shows and for Fortune 500 and major corporate events across the continent. Michael was also the first illusionist ever invited to appear in the National Independence Day Parade in Washington DC, where he levitated a girl high above a float as it moved down Constitution Avenue as 250,000 people lined the streets. The following year, Michael was even invited to perform at The White House.
-30-

Our sister company offers over 140 online on-demand seminars that are
approximately 6-7 hours in length for you to study any time anywhere.
Click here to visit: Human Skills Development
ONLINE
ON-DEMAND
SELF-PACED COURSES
All of Our Human Skills Development Courses Include:
Student Manual PDF Download

Real-Life Examples and Take-Aways

Videos

Audio

Case Studies

Quizzes

Activities

Certificate of Completion

Un-Limited Access for one year

and Re-Takes

Loyalty Discounts for individuals and businesses

Technical Support (Response time within 24 hours)
Atlantic Speakers Bureau
With 36 years of experience in this business. We are a dedicated green team that strive to work in harmony with each other and with our select clients.
In the "Request Form" button at the top you will find the
Speaker and Entertainer request form
that will act as a guide for us to work with you to find a match for your event.
We strive to be your team partner, an extension to your committee or work group and will provide you with all of the materials that your team will need to make the best possible choice for your next event and we will do so on budget.

In addition to our Speaker Roster
we Research and Locate Speakers and Entertainers for any Occasion.
Quality, Service, Value
Copyright 1985-2023. All Rights Reserved.