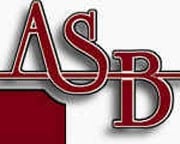 Search Speakers & Entertainers click here
Prospective Speakers
Every year we are approached by numerous speakers seeking representation. We need to know you to recommend you and ensure that you fit in with our philosophy of Quality, Service and Value. We need to see you in action to assist in that decision.
To be considered for our speaker roster, please:
Contact us by email for an initial consultation including your website.  After the initial consultation please forward:
a link to your presentation clip
a brief description of each of your topics
your bio and/or your CV
ten Testimonials, including full contact information, from the individual that contracted, paid and were present for your presentation.
Please email the above materials to: info@atlanticspeakersbureau.com
Due to the high volume of speakers seeking representation please allow 2 weeks before you follow up with us. Our speakers are part of our team and we will do our best to get back to you.
We are a green bureau and prefer that you not mail us any marketing kits and/or packages except for copies of your books. After we have reviewed your book they will be donated to our local Provincial library. Packages mailed to Atlantic Speakers Bureau for representation consideration will not be returned
Media Requests
Please send Media Requests to Marlene at:  info@atlanticspeakersbureau.com