Public Speakers and Entertainers Search
Search Public Speakers and Entertainers Index

by name as you scroll down,

or simply enter a name or topic in the search bar at the top of this page.
Alternatively, submit the Speaker Request Form and

we will prepare suggestions for you with no obligation on your part.
 When searching tags for a  topic, simply type in the first letter of the topic and it will bring you to that area of these search function. For example, if you're searching for Olympian, click on the  tag and type in  "o " and the cursor will take you to the O's.
A B C D E F G H I J K L M N O P Q R S T U V W X Y Z
Atlantic Speakers Bureau has access to public speakers, entertainers through our network of pre-qualified Public Speakers, Entertainers, Bureaus and Agents.  If you are not certain which public speaker(s) and/or entertainers would be a good fit for your group we will work with you to find the best public speakers and/or entertainers for your event
Not all public speakers and entertainers that we have access to are listed on our website so if you don't see the public speaker(s) or entertainers that you are looking for just call, email us, complete the short form on the right or the long form attached above under the contact button.  Thank you!
1-506-465-0990       info@atlanticspeakersbureau.com
A – Public Speakers
Afterburners 

 
Leadership, Team Building, Motivation
Isabel Aguilera
Strategy, Sustainability, Innovation, Optimization in management
Kevin Alderson, PhD,


Mental Health, Diversity and LGBTQ2
Donald Altman 


Mindfulness
Kare Anderson 


Cross-Promotions & Persuasive Communication Expert
Lance Armstong 


Seven-time Tour de France winner, Cancer Survivor
Alicia Asín
Big Data, IoT, AI, Smart Cities
Brian Aspinall 


Technology, Education Innovation, Code Breaker
David Atkins
Motivation, Leadership, Inspiration, Business
Spencer Beach 


Burn Survivor, Safety Culture and Workplace Safety Expert 
Alan Bell  


Countering Terrorism, Strengthening Security, Global Risk
Bill Benjamin 


Emotional Intelligence, Performance, Leadership
Andrew Bennett


Leadership, Magicians/ Illusionists, Entertainment with a Message, Inspiration
Jeremy Bennett


Stress/Anxiety Reduction, Goal Achievement
Gaurav Bhalla


Leadership, Diversity, Creativity,
Corporate Culture, Marketing, Innovation
Peter Bielegus 


Young America's Financial Coach, "The Go-To Guy for Young People & Their Money"
Financial & Tax Planning, Business, Wealth Building, Youth/Children, Economy
Mark Black 


Heart and Double-Lung Transplant Recipient, Motivational 
Dr. Roberta Lynn Bondar


Adventure, Environment, Motivation, Astronaut
Dianna Booher 


Recognized Business Communication and Productivity Expert
Will Bowen 


Complaint Free Movement
Sir Richard Branson 


Entrepreneurship, Business, Humanitarian, Panel Discussions
Steve Brinder


Corporate Comedian, Motivational Speaker
Jeremiah Brown  


Olympian, reinvention and resilience
Andrew Busch 


Economy, Political, Finance, Agriculture, Media
Scott Burrows


Vision -Mindset- Grit
Buddy Wasisname & the other fellers 


Music, Comedy
Brent Butt 


Comedy, Corner Gas
Marshall Button 


Comedy, a.k.a. Lucien
Karyn Buxman, RN, MS, CSP, CPAE 


Humor, Life Balance, Nursing, Stress Management
Guy Cabana


Negotiation Skills, Communication, Expert Sales Communication, Marketing,
Bilingual – French & English
Monique Caissie 


Conflict Resolution, Workplace Culture
Chris Carmichael


Performance for Life, Coaching & Mentoring, Mind/Body/Spirit, Motivation,
Inspiration, Health & Wellness, Team Building, Nutrition, Cancer Expert
Curtis Carmichael


STEM education and Innovation, STEAM education futurist
Candace Carnahan  


Workplace Safety Advocate
Bill Carr


Communication Expert, Award-Winning Humourist
Shawn Casemore
Sales Growth, Sales Marketing Strategy
David Chilton    


The Wealthy Barber
Kwame Christian, Esq., M.A.
Top Negotiation Expert, Fortune 500 Trainer/Coach, Two-Time Bestselling Author, Forbes Contributor, and Host of Negotiate Anything, the World's #1 Negotiation Podcast
Jeff Civillico


Arts/Culture/Music, Attitude, Celebrity, Comedy, MC, Entertainment,
Motivation, Team Building, Vegas Comedy Performer
Winston Clements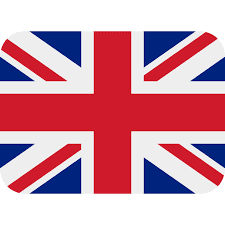 Brittle bones survivor, Resilience and Diversity Expert
Carlos A. Conejo 


Multicultural Marketing and Diversity Expert, Process Improvement and Lean Enterprise Specialist,
Six Sigma Black Belt
Brenda Lee Cottrell  


Professional Songwriter/Tribute Artist
George Couros 


Innovation in Teaching and Business
Bill Crawford, Ph.D.


Stress, Employee Retention, Diversity, Change, Beyond Customer Service,
Conflict Resolution, Dealing with Difficult People, Dealing with your Children, Communication,
Problem Solving, Team Building.
Brian Cuban 


Mental Health, Recovery Advocate, Best Selling Author
Jason Cyrus 


Motivational Hypnotist, Author, Keynote Speaker, Unconscious Coach and Naturotherapist (n.d.)
Susan David, Ph.D.


Emotional Agility
Peter T. de Jager


Computers, Change Management , Creativity, Futurism
Mark DeVolder 


Engagement, Change Specialist, Trust, Health and Safety
Bruce Dickinson  


Not Just A Rock Legend, Public Speaker
Matt DiSero 


Comedy Magic for Corporate Events
Bryan Dodge 


Teamwork, Sales, Leadership, Peak Performance
Mike Duffy 


Media manipulation, the rise of the Alt-Right in Canada,
And just for laughs, Tales from a half-century of covering Canadian politics!
Carl Duivenvoorden


Environmental issues, Energy efficiency, Effective presentations, Parliamentary Procedure, Motivation
Linnda Durre' Ph.D. 


Family, Parenting, Social Issues, Diversity
James Duthie


One of the brightest stars in sports broadcasting today.
James "Boom Boom" Duthie is currently the host of The NHL on TSN. 
Broadcast Journalism, Teamwork,  Goal Setting,  Motivation, Leadership, Adversity
Tom Dutta "The Way of the Quiet Warrior 


Founder and CEO of KRE-AT®. #1 International best-selling author of 'The Way of the Quiet Warrior' an innovative leadership program. 
Maddy Dychtwald


Aging, Futurist, Marketing, Generational Diversity, Leading Authority on Generational Marketing
Ken Dychtwald, Ph.D. 


Population Aging, Futurist, best-selling author, psychologist, gerontologist, entrepreneur
Linda Edgecombe

Change, Humorists, Stress Management, Team Building, Life Balance, Accountability
Duane Elgin    


Motivation, Inspiration, Spiritual
Chester Elton 


Organizational Culture, Employee Engagement and Teamwork Expert
Frema Engel


Workplace Harassment, Conflict, Bullying, Harassment and Violence.
Ryan Estis 


Change, Sales, Future of work
Steve Farber 


Extreme Leadership, Customer Service, Leadership, Motivational, Accountability
Justin Forsett 


NFL Pro Bowl Running Back, Shark Tank Entrepreneur
Glen Foster aka That Canadian Guy 


Comedy
Harry Freedman


Acclaimed Comedy Writer, "The Nation's Leading Expert", Comedy, Humorists, Impersonators, Hosts & Emcees
Deb Gabor  


Branding
Sam Geist


Business Management, Customer Service, Motivation, Strategic Development, Change, Marketing
Sir Bob Geldof 


Politics, World Affairs, Humanitarian, Africa, Actor, Event Speaking, Film, Music, PR, TV
Izzy Gesell  


Improv Theater Skills, Humor in the Workplace
Nancy Giordano 


Strategic Futurist, Corporate Strategist
Bean Gill
Paralysis Recovery Pioneer, Diversity, Resilience
Avis Glaze


Education Expert, Equity & Diversity
Marc Gordon 


Selling Happiness, Selling Like a Sherpa
Michael Grandinetti 


Magician
Bob Gray 


Customer Service, Humor, Memory, Personal Development, Personal Effectiveness, Sales
Andrew Haley 


Motivational Speaker, Three Time World Champion, Paralympic Champion, Cancer Survivor
Tyler Hayden


Motivation, Team Building
Karen Henderson


Long Term Care, How to Care, Caregivers, Aging, Eldercare, Long Term Care Planning
Doc Hendley 


Wine to Water
Anita Hill  


Senior Advisor to the Provost, Brandeis University Professor of Law,
Public Policy and Women's Studies, Heller Graduate School of Policy and Management,
Advocate for equality and civil rights.
Alan Hoffman


Researcher • Trainer • Idea Generator, Idea Generation,
Perception Difference – Men & Women, Public Attitudes, Marketing Strategy, Drive Profits and Plug Holes, Diversity – Latinos, Effective Presentations
Wema Hoover 


Global Diversity, Equity & Inclusion Leader, Executive Coach, Culture Curator, & former Google Global Head of Diversity, Equity and Inclusion.
Michael Hughes 


Networking Guru
Karen Jacobsen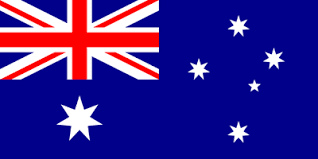 The GPS Girl
Kelli Jaecks  


Public Speaker For Health Care Conferences, Corporations & Association Events, & Women's Conferences
Coach Jim Johnson  


Leadership, Motivation, Inspiration, Autism
Larry G. Jones


Superstar Voices in Concert" – The Man of 1002 Voices
Eric Kaufmann 


Leadership as a Hero's Journey
Terry Kelly


Motivation, Communication, Life Balance, Entertainment, Motivational Keynote Speaker & Entertainer
Dr. Eric Scott Kaplan


Dr. Wellness, Wellness, Health, Success, Empowerment, Personal Development, Peak Performance, Motivation, Inspiration
Michael Kerr


Humour in the workplace
Ian Khan 


Artificial intelligence, Bitcoin, Block chain, Innovation,
Internet of things
Frank King  


aka The Mental Health Comedian

Marilyn King  


Two-Time Olympian, Peak Performance and Self-Development Expert, Women In Business
Sherry Knight


Inspiration, Motivation, Personal Success, Change, Leadership, Service Management
Jim Knox 


Conservation, Crisis Resolution, Success
Terri Knox 


Stress & Wellness, Life Balance, Personal Effectiveness, Motivation & Inspiration,
Leadership & Teamwork, Customer Service, Sales & Marketing, Creativity & Innovation
Dr. Janet Lapp


Global Expert in Leading People Through Fast Change
Tan Le
brain-computer interface, inventor, author
Bruce Lee 


Retention & Productivity Training, Engagement, Accountability
Wayne Lee


Minimize Stress, Maximize Performance
Eddie LeMoine 


Employee Engagement, Sales
Patrick Leroux  


Bilingual (French & English), Sales, Customer Service, Personal & Professional Success, Business Growth
Dean Lindsay 


Customer Service, Sales Leadership, Teamwork
Josh Linkner 


Innovation, tech entrepreneur, creativity, innovation, reinvention
Matthew Luhn
Top Creativity Keynote Speaker, Award Winning Filmmaker, Director,
Former Lead Storyteller and Animator at Pixar Studios
Craig MacFarlane


World Renowned Motivational/Inspirational Speaker
John MacIntyre 


Entrepreneurship, Tourism & Destination Marketing,
Author: The "Book of Everything" series., The " Book of Musts" series
Dr. Jeff Magee  


Performance Based Business Guru
Chris Malone 


The Human Brand, Customer Loyalty, Digital Marketing, Branding, 
Employees/Workforce, eCommerce, Leadership
Charles Marcus 


Motivation, Success, Peak Performance, Leadership, Sales, Customer Service
Businessman, Agriculturist, Speaker, Podcaster, Writer, and Consultant
Robert Martichenko,


Unconscious Bias, Corporate Culture, Leadership, Lean Kaizen / TPS
Seth Mattison  5


Future of Work & Leadership Strategist
Janet Merlo RCMP (ret)  


Gender Based Harassment, Workplace Harassment
Dr. Erica Miller
Guts, Grit, Gusto, Holocaust Survivor
W. Mitchell


Change, Motivation,
"It's Not What Happens To You… It's What You Do About It"
Todd Mitchem 


Global keynote speaker, author, former tech CEO, seasoned executive,
focused on the skills needed to get in the future of work while leveraging artificial intelligence into our daily lives.
Hank Moore     


Business, Futurism, Executive Think Tanks, Strategic Planning, Corporate Visioning,
Executive development, Senior business advisor.
Marc Andre Morel 


Leadership, sales, personal and career success, change, teamwork, customer service,
Bilingual: French & English
Mac Morin 


Dancer, Piano Player, and Keyboard Player
Heather Moyse  


BSc, MScOT, 2 x Olympic Gold Medalist (bobsleigh)
James Mullinger  


Comedian, Keynote Speaker, philanthropist
Zunaira Munir


Blue Ocean Strategy, Tipping Point Leadership, Fair Process, Strategy & Innovation
Sheryl Nicholson


Life Balance, Change, Communication, Sales, Goals, Inspiration, Stress Management.
Eric O'Neill
Technology Futurist, National Security Strategist
Eddie Osterland


Mastering the Fine Art of Professional Entertaining, America's First Master Sommelier
CARLY PATTERSON


Olympic Gold Medalist, Member of USA Gymnastics Hall of Fame, Balance Expert
Steve Patterson 


Comedy, Host of CBC Radio One's wildly successful "The Debaters".
Eileen Pease


Train the Trainer, Speed Reading, Memory techniques, Leadership 360°©,
Six Thinking Hats©, Action Learning, Eileen PeaseMeeting Management, Stress, Public Speaking.
Sylvia Perreault 


Profitability, Life Balance, Business Excellence, Entrepreneurship, Growth, Notoriety, Pride & Passion, Sylvia Perreault
Motivation/Inspiration, Time Management, Personal Development, Peak Performance, Personal Skills, Productivity, Organizational Skills, In French & English
Ralph Peterson 


leadership, management, motivation, healthcare
Lawson Pilgrim


Adversity, Leadership, Sales, Customer Service 
Corey Poirier


Leadership, Customer Service
Vince Poscente 


Motivation, Inspiration, Leadership, Teamwork, Goals, Achievement, Change, Olympian, Sports
Marc Randolph 


Entrepreneur Speaker, Netflix Cofounder, National Bestselling Author, Executive Mentor and Angel Investor
Norm Rebin


Global Vision, Creative Options, Humour, Inspiration and Idealism, Futurist

BYRON REESE


A.I. Expert, Future of Work Expert, Optimist, Author, Tech Entrepreneur
Steve Rizzo 


Humor, Stress, Sales, Attitude, Education
JOE ROBERTS  


SKID ROW CEO, Resiliency, Change, Adversity, Mental Health and Addictions
Social Change, Safety, Sales
Gregory Robinson


NASA, Technology, STEM, Change, Innovation
Sylvain Rochon 


Futurist, Tech Entrepreneur, Consultant, Strategic Forecasting, Engineering Paradise, Inspiration & Humour
Chris Roebuck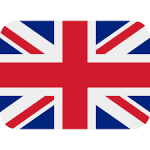 Leadership in a New World
Dave Rodney


Adventure, Inspiration, Motivation, Teamwork
Anne Moss Rogers  


The Emotionally Naked ® Speaker, Author, mental health, suicide, addiction, grief, inspirational
Gina Roitman


Daughter of Holocaust Survivors, Inspirational,
"My Mother, the Nazi Midwife and Me"
Leslie Rose


Effective Communication Humour, Humour in the Workplace, Stress, Communication,
Customer Service, Dealing with Difficult People
Rick Rossini 


Magical Entertainer, MC & Illusionist, Communication & Promotional Wizard
Daniel "Rudy" Ruettiger


Motivation, Inspiration, Empowerment, Self Esteem, Success, Youth Sports
Kenyon Salo 


THE "JAMES BOND OF MOTIVATIONAL SPEAKING"
Adventure, Leadership, Team Building, Sales, Customer Service, Inspiration/Motivation
Gabrielle Scrimshaw 


Sagalov, Storyteller, Strategist, Indigenous
Alex Sanchez  


Award-Winning LGBTQ2 Author, Speaker
Rhonda Scharf    


Author, Expert on Administrative Professionals, Communication & Conflict, Motivation/Humour
Michael Schultz


"HECKLE: NOTES FROM THE PEANUT GALLERY"
Protest, civility and heckling in sports, entertainment and politics
Greg  Schwem 


America's Favorite Corporate Funnyman
Called "King of the hill in the world of corporate comedy" by the Chicago Tribune,
Greg Schwem's workplace observations will have your audience rolling in the aisles with laughter.  Arts & Entertainment, Comedy / Humor


Mike Schlappi 


Inspiration, Motivation, Change, Attitude, Healthcare, Overcoming Adversity, Sports/Olympics, Success,
Peak Performance, Diversity, Patriotism, Goal Setting, Gold Medallist, MBA, Author
Dave Schwensen


Superb Customer Service, Sales, Teamwork & Networking, Effective Presentation skills
Bryan Seely 


Hacker & Cyber Security Expert
Dr. Mache Seibel 


Women's Health, Aging, Workplace Wellness
Peter Sheahan 


Innovation, Behavior Change, Exploiting Business Trends and New Markets
Lee Shelby  


Workplace Safety, "Triumph Over Tragedy"
Curt Skene


Sales & Marketing, Customer Service, Motivation, Success, Peak Performance, Personal Career Success  
Michael R. Solomon, Ph.D. 


Authority on Consumer Behavior and Lifestyle Marketing
Branding, Consumer Behavior, Marketing, Sales
 Ambassador Shabazz  


Daughter of Malcolm X, Diplomat, Diversity, Culture, Heritage 
Paul Shearstone


Sales, Resilience Formula, Stress
Reg Sherren 


Journalist, Story-teller, Social Issues
Steve Siebold


Mental Toughness
LAUREN SISLER


Emmy Winning ESPN Sportscaster, Addiction Prevention Advocate
Stephanie Staples 


Nurse, Author, Triathlete, Radio Host, Entrepreneur, Inspired Leadership
Nikki Stone 


Business, Diversity, Entrepreneurism, 1998 Olympic Gold Medalist & Best-selling Author
Gary Summers


Stress, Awareness, Life Balance, Effective Communication, Goals, Change,
Team Building, Customer Service, Media Training, Magic, Hypnosis
Susan Sweeney 


Best-selling Author, Internet Marketing Specialist and Professional Internet Marketing Speaker
Internet, Social Media, Internet Marketing, Technology, Travel/Tourism, Wealth Building
Randy Taylor 


Sales, Leadership, Teamwork, Productivity, Change
Paul Templer 


The Hippo Guy, Inspiration, Motivation, Adventure, Change, Overcoming Adversity, Survivor

Eric Termuende


Teams, Leading in the Future of Work
Bruce Turkel 


Branding, Sales
Pierre Trudel  


French & English.  Customer Service, Sales, Teamwork, Teambuilding, Marketing,
Merchandising, Advertising, Public Relations, International Business, Strategic Selling, Commercial Negotiation
Dr. Penelope Tzourgros 


Financial Planning, Author, Talk show host

Jody Urquhart  


Burnout Prevention, Health and Wellness and Healthcare Expert
Shoshana Ungerleider 

  
Ending Well, Caregiving and Health care "silver tsunami"
Tina Varughese   


Diversity and Inclusion Speaker
Kelly Vero,
Futurist, game developer, architect of the Metaverse
Tarun Wadhwa 


Robotics, Quantum Computing, Block Chain
Mike Walsh 


Growing Your Business, Consumer Behavior, Future Trends in the Workplace, Futurist,
Organizational Development, Growing Your People, Change, Human Resources
Matt Weinstein


Motivation, Business, Humor, Stress Management, Communication, Team building
Paul White


Motivation, Business, Humor, Stress Management, Communication, Team building
Charles (Chuck) Whitlock


White Collar Crime, Identity Fraud, Identity Assumption, Cyber Crime, the Con Artist
Sharon Wood


First North American woman to reach the summit of Mount Everest,
Personal Effectiveness, Risk Taking, Team Building, Motivation
Steve Wozniak 


"The Woz", Co-founder of Apple Computer, Inc.; Chief Scientist of Fusion-io;
Jon Wuebben  


Marketing, Networking, Social Media, Online Marketing, SEO Content Strategist
Jonathan Zinck 


Self-Care for Caregivers