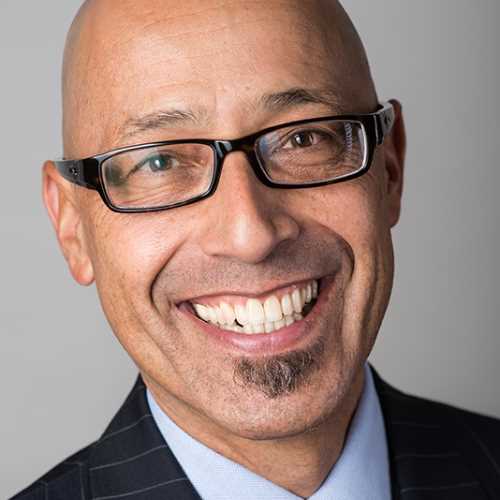 Synopsis
Speaker: Carlos Conejo
Topic Title: 
Multicultural Marketing and Diversity Expert, Process Improvement and Lean Enterprise Specialist, Six Sigma Black Belt

Keynote Speaker Topics

Best Practices Keynote Speakers

Diversity, Equity & Inclusion Keynote Speakers

Hispanic Keynote Speakers

Marketing Keynote Speakers

Motivational Speakers

Peak Performance Keynote Speakers

Sales Keynote Speakers

Spanish Speaking Motivational Speakers
    Professional Fees subject to change without notice
$$ 10,000-20,000USD

Expenses:    As incurred                
Travels from:  California, USA
Languages Spoken: English, Spanish

Expenses for Travel: (air and ground) Accommodations, Meals, Traveling Companion, and Incidentals are not included in the above fees.
Discounted Fees:  Under rare and special circumstances speakers may discount their fees at their discretion. i.e., booking multiple events with the same client.

 Non profit organizations may also qualify for a discount.



Biography
About Keynote Speaker Carlos Conejo
Carlos Conejo's Key Accomplishments Include . . . 
Carlos Conejo is a highly sought-after facilitator, conference presenter and management consultant with over 20 years of corporate experience. Mr. Conejo's style is high-energy and highly-interactive.  He presents the material in an exciting and no-nonsense way, delivering practical take-away experiences that can be immediately implemented.
Carlos Conejo has a proven track record in several areas including Sales and Marketing, Customer Service, Process Improvement/Lean Enterprise and Team-Building. In addition, organizations often engage Mr. Conejo to conduct on-site workforce development, supervisory, and management seminars in either English or Spanish.
In addition, Carlos Conejo's first-hand knowledge of workforce and organizational development in the areas involving Lean Enterprise and Six Sigma are transformational. These techniques assist organizations in increasing quality while driving out defects and variation, reducing costs and substantially increasing margins. Carlos Conejo is a Certified "Six Sigma Black Belt," receiving his certification from Villanova University.
Carlos Conejo is the author of several books, including: Recruiting & Retaining Multicultural Employees, Motivating Hispanic Employees, Selling to Multicultural Businesses and The Crabs of Santo Domingo: The Power of Working Together.  Carlos Conejo has served on the Hilton Hotels Corporation Multicultural Advisory Board, the Meeting Professionals International (MPI) Multicultural initiative and has been named one of the "Top U.S. Hispanic Speakers" by the independent firm MarketData.
Carlos Conejo has been lecturing and consulting internationally on management, supervision, organizational development, and multicultural issues in Canada, Puerto Rico and The United Kingdom, presenting to thousands of people from various organizations and companies. His clients include, Johnson & Johnson, Oakley Sunglasses-Luxotica, Pentair Pool Products, Jacuzzi Brand Products, Curtis-Wright Aerospace, The US Marines Corps, U.S. Army, U.S. Postal Service, Amgen, St. Jude's, Medtronic, Sanyo, Chevron, Red Vines, Neutrogena and more.
Mr. Conejo is a graduate of Pepperdine University, with a degree in Business Administration.
Topics
Suggested Keynote Speaker Programs
DIVERSITY: ESSENTIAL CONNECTIONS
•  Organizations that embrace Diversity as an initiative excel at rapidly changing their corporate leadership position, culture, organizational & product agility, and improve customer service & quality.
•  Case studies/stories
•  Leaders of units and executive leaders have different but equally important roles and practices to create an inclusive and accelerated diversity initiative that builds organizational capability.
•  Fully-engaging your stakeholders/employees at all levels
•  Getting beyond typical barriers
•  Empowering Employees
•  Creating Diversity as a "Way of Life" core business practice
•  Partnership of learning and key practices
•  Incremental Change Vs Fundamental Change
•  Unit Level learning practices
•  Management & Executive leadership and supportive roles:  What will it take?
•  Managing by Balanced Scorecard
•  Planning & implementation
•  After-Action Review – Compare to U.S. Army Assessment Initiative
•  Are you leading learning & Continuous Growth in your organization?
•  Conclusion: Building organizational capability
•  Key unit practices – Why this makes sense in a global economy
FUTURE NATION: THE CHANGING FACE OF AMERICA
•  America's Demographics are exploding – This is the second biggest wave in America's population next to the current Age Wave of 70 million Baby-Boomers aging together.  Every seven seconds someone is turning age 50 in America!  Every day, 10,000 Boomers are retiring.
•  Introduction to the Top Twenty Fastest growing population segments in America
Studies of segmentation of the three fastest growing populations, the traits, color-coded population maps, median age, characteristics, buying habits, norms, lifestyles, culture, etc.
•  The New "Hybrid" Generation."  What is it what does it mean to us?
•  Bi-Cultural, Bi-Lingual Generations
•  Communal vs. Competitive Cultures
•  High Context vs. Low-Context Language
•  Getting the right messages across in a culturally-relevant manner
•  Offering the right services
•  The conflict of Diversity:  How to Effectively manage and leverage Diversity
•  Managing A diverse Workforce
•  The Dangerously LOW Education Gap in some Emerging Populations and what to do about it.
•  Immigration is at an all time low.  So where are "these people" coming from?
LEADERSHIP IN A DIVERSE WORLD
•  Roles and Challenges of Today's Leaders
•  Hoshin-Kanri: The Japanese Method to Policy Deployment with a Strategic Direction
•  Visionary and Strategic Thinking
•  Leading Diverse Populations
•  Performance Management to Change Model, what do we really need to Accelerate buy-in and support.  The inverted management pyramid.
•  I.C.E. – Innovation, Change, Execution
•  Desirable Traits of Future CEO's – Are you steering the ship or are you adjusting the sail to the winds?
•  10 Tips on Organizational Transformation
•  Busting Paradigms
CHANGE MANAGEMENT
IMPROVING ORGANIZATIONAL PERFORMANCE
SUPPLY CHAIN MANAGEMENT
ALIGNING QUALITY INITIATIVES
STAKEHOLDER ANALYSIS