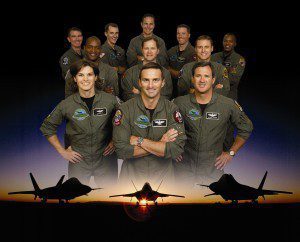 Synopsis
Speaker:    Various                
Topic Title:              
Elite team of military and business leaders,
Flawless Execution Model training.
Trainers to 100 of Fortune 500 companies
    Professional Fees subject to change without notice
$$$$$ = – up to Fee Range: $16,500 – $100,000+
Expenses:    As incurred
Travels from:  Atlanta, Georgia USA

Expenses for Travel, (air and ground) Accommodations, Meals, Traveling Companion, and Incidentals are not included in the above fees.
Discounted Fees:  Under rare and special circumstances speakers may discount their fees at their discretion. i.e., booking multiple events with the same client.

 Non profit organizations may also qualify for a disco

unt.
AfterBurner – Leadership Team Building, Motivation
Elite team of military and business leaders
Flawless Execution Model training
Trainers to 100 of Fortune 500 companies
Author/Writer, Business (motivation, excellence),
Sales (training, motivation, management),
Coaching/Mentoring,Communication, Strategy, Military,
Diversity, Change Management, Terrorism/Homeland Security, Women's Issues
[pdf-embedder url="https://atlanticspeakersbureau.com/wp-content/uploads/2013/06/1-Afterburner-Info-Sheet-15AUG19.pdf" title="1 Afterburner Info Sheet 15AUG19″]
 Biography – AfterBurner – Team Building

Motivation is an important part of everyday life–in fact, it's a key element in accomplishing anything, from day to day tasks to larger goals. Motivation is why we get up every morning, and it's what influences us to make important choices in our lives. When it comes to success in business, motivation is critical. Without motivation, a business cannot thrive. Trained motivational speakers can help businesses and their team members not only stay on track but also reignite their desire to go above and beyond.
WHY ATTEND
Afterburner Motivational Leaders are packed with packed with industry's top thought leaders, aspiring workforce, and top-level business executives. This is a unique opportunity to learn from military consultants who have coached and consulted with more than 1.5 million business leaders, Fortune 500 businesses and global organizations.
STRATEGIC LEADERSHIP TRAINING FOR CORPORATE LEADERS
In organizations around the world, high-level strategy tends to be disconnected from daily front-line operations, resulting in disorganized and unfocused execution. This interactive keynote energizes leadership teams and empowers them to cultivate a culture of accelerated learning and accountability.
GREAT STRATEGIES ARE ONLY VALUABLE WHEN EXECUTED
In Leading Flawless Execution From the Top, Afterburner's most experienced current and former military leaders teach your executives how to identify powerful strategic activities or critical leverage points they must undertake to achieve their High Definition Destination (HDD). With this course, your leaders will learn a whole new way of thinking.
Offering a Fresh Perspective
The business world is ever-changing. To be successful, companies and teams need to keep up. Adaptation is a crucial skill to have, however, change can be difficult for many people. A motivational speaker can help team members see challenging issues and obstacles in a new light — they're neutral ground, so to speak, and can help teams see the importance and value of changing viewpoints, processes, and goals.
When you select a motivational speaker that fits your business' needs, you can be confident that they have a wealth of knowledge and experience to share with team members. A speaker with whom team members can "jive" can have a significant positive impact on their overall morale. By sharing inspiration from their unique life experiences that relate to the goals of the team and business, speakers connect with their audience in a meaningful way. Often, listeners see themselves in the speaker and see what they are capable of and what may be on the horizon for them, giving them the motivation to work hard towards new goals.
Jumpstarting Productivity
All humans have an innate need to know that they are doing a good job. Being confident in your work is one thing, but hearing it from someone else often has a more powerful impact. Team members need to hear that they are a valuable part of the business they are working for and that the work they are doing matters, both on a small and large scale. A motivational speaker can help team members see how what they're doing fits into the larger picture and can help them feel more positive about their work. When a team's overall outlook becomes more positive, business productivity almost always experiences a boost.
Proven Methods
Choosing the right motivational speaker for the job is key to success. Inspiring motivation in a team is more than getting up in front of people and telling great stories — it's about using professional, proven methodologies to ignite and inspire. Choose a motivational speaker with a solid track record and visible expertise to ensure that their impact will be one you can take to the bank.
Execute and Engage
Afterburner is a team of professionals with a wide range of experience, both in and out of military combat. With graduates of top business schools and academies and a wide range of specialties in every branch of the military, you can be confident in supplementing business training or workshops. We'll help you find a speaker that engages your audience in a powerful way — contact us today for more information.
Leadership Team Building
The Flawless Execution Model:
Plan :  The plan starts with an objective that is clear, measurable and achievable and supports your company's overall strategy.

Brief : You communicate the plan. It is essential that people on the front lines know exactly what is expected of them. Businesses ignore this — often at their peril.

Execute : Even with a solid plan and a good brief, a mission can still fail due to Task Saturation or task overload. Task Saturation is the reality or perception of having too much to do without the time or resources to accomplish it. Even with the resources people still have to manage conflicting priorities. We know that as Task Saturation increases, performance decreases; therefore, at Afterburner we help teams combat Task Saturation by identifying resources and managing priorities.

Debrief : The last step is the Debriefing. After each mission, Fighter Pilots hold a nameless, rankless Debrief. Each person, without fear of reprimand, rehashes what worked, what did not work and why both the good events and the bad events happened. We then take the key lessons learned from the Debrief and apply them to the next plan.
Debriefing speeds up learning. It lets us fine tune the processes that ensure success.

Win! : Our goal is to win by aligning your team around a disciplined, scalable process in order to achieve business
results.

With offices in the United States, Australia and China, Afterburner has performed training events in 38 countries and has had their materials translated into more than 20 languages. With over 300 events per year, the Afterburner team has trained more than 100 of the Fortune 500 companies on the Flawless Execution Model. At Afterburner,
"Leading the World's Top Corporations to Flawless Execution" is more than just a slogan—it's the foundation of our company. Afterburner has been on the Inc. 500 list of fastest growing companies twice. The success of our clients has translated to our success as well.
Topics – AfterBurner – Team Building
Flawless Execution Keynote
A Fighter Pilot's Secret to Business Success
In this session your group will learn how Fighter Pilots attack their missions in both training and combat. This keynote includes both a Main Speaker and a Wingman Fighter Pilot and is highly customized to meet the needs of your audience.
Plan: Learn how Fighter Pilots plan for a mission using the
"Six Steps to Effective Combat Mission Planning".
Brief:
Communicate the plan to maximize the quality of front-line execution.
Execute: 
Discover how Fighter Pilots ensure Flawless Execution in their missions by eliminating performance-draining Task Saturation.
 Debrief:
Implement nameless/rankless feedback sessions in your squadron to guarantee maximum learning.
Leading
Flawless Execution from the Top with Jim Murphy
Afterburner's leadership keynote speaker Jim Murphy has helped top business leaders transform strategy into action. Historically fewer than 20% of all initiatives actually get accomplished. This keynote will help align your team around your strategy and understand exactly what to do and how to do it. This 60-90 minute keynote is based on Jim Murphy's ground breaking book 'Flawless Execution'.
 Flawless Sales Execution
When the economy is great, you can tolerate sales teams that are less than flawless, but what happens when the tables are turned and the economy isn't doing so great? You can't afford to have your sales teams operate at only a fraction of their potential. Your sales teams should hit their numbers not 70%, not 80%, but 100% of the time. But how can sales teams really improve their performance overnight?
The answer…Afterburner brings you Flawless Sales Execution. Your sales teams are capable of success in any environment ­ hostile or calm. The power to lead your sales teams to victory can be found in this sales keynote presentation.  



The Afterburner Day



[Full or Half Day Event (5-6 hours) Group Sizes 12-1,000].
The Afterburner Day is an interactive, hands-on experience where your team will compare the similar situations faced in business and in air combat. During the Afterburner Day, your group will work side by side with some of America's top Fighter Pilots and learn how they excel in the business of combat.
The day begins in the main briefing room where you will learn how Fighter Pilots adapt to change, assess risk, and prepare for their mission using the Six Steps to Combat Mission Planning. Suddenly, an urgent telegram will interrupt the briefing and alert your team that they have been attacked by a coalition of hostile competitors. Your Fighter Pilots will split into squadrons (breakout groups of 15) where, with the help of their Afterburner facilitator, they will have one hour to formulate a plan to regain your market share. Leadership, teamwork, and communication will allow each group to overcome the challenges of this dynamic Mission Planning exercise.
The Afterburners use SCUD missile attacks, intruders, and information overload to closely parallel today's task saturated work environment in a fun, new format that ensures a lasting impression. After utilizing these tools for planning and execution, your team will discover how Fighter Pilots learn from their mistakes through an effective debrief. The Afterburners nameless/rankless debriefs shed new light on how your associates can identify and learn from costly mistakes.
Leaning Forward
[Half Day Event (3-4 hours) Group sizes 12-1,000].
If you don't have time for a full Afterburner Day, yet still want to lead your group through an awesome team-building event, then our high-energy, fast-paced Leaning Forward program is for you.
This event captures the essentials of the Afterburner Day in a compact format, focusing on planning and debriefing. Leaning Forward is an interactive, corporate event program where your team will learn, via lecture and experiential learning, how fighter pilots strive for flawless execution in every single mission. Your group will work side-by-side with some of America's top fighter pilots and learn how they excel in the business of combat. Our Afterburner team brings these lessons to your own business environment, in living color, using a multimedia presentation, a role playing breakout session with experienced military fighter pilots as facilitators, and punctuated by an intensely climatic and motivational closing. The energy and skill training of this event will improve your group's performance at every level.
 

Black Ops

SM
Black Ops is comprised of unique men that have served in the Joint Special Operations Command or JSOC.  JSOC is the joint command that coordinates each branch's elite military forces such as the U.S. Navy SEAL's; the U.S. Army's Delta Force, Green Beret's, Rangers and Task Force 160; and the U.S. Air Force's Para-rescue.
 Each Black OpsSM team member has unique real world business experience enabling them to facilitate Flawless Execution, not just as soldiers, but as businessmen as well.  Each member of the Black OpsSM  team has a background in not just leading troops, but leading companies. 
Elite military commando units have an impressive record of near 100% mission success in high-risk and unpredictable operational environments.  Our 2 to 8 man team will lead your company through an exciting, cutting edge Black OpsSM event and instruct participants on how to incorporate the same "Flawless Execution" cycle in their business missions – the same cycle that America's elite military forces use every day.
The Afterburner Black OpsSM group excels not just in Special Operations within the military, but also in some of America's most notable corporations. This experience provides them the valuable insight into what it takes to assist your teams in accomplishing their missions on the modern business battlefield.

Black OpsSM Program description:
Every Black OpsSM event is centered around the Flawless Execution ModelSM– Plan, Brief, Execute, Debrief, Win! This innovative team building event is under 3 hours in length and uses the latest in technologies including i-Touch communication devices and custom digital mapping software.  After the opening lecture, we will split your group into teams of 18-25 participants. These teams are then put through an energizing team building exercise.  This exercise stresses the Plan, Brief, Execute, Debrief process that has made units like Delta Force and the U.S. Navy SEAL's so successful.
Real business take-aways are obtained during two complete cycles of planning a hostage rescue mission that highlights the benefits of debriefing and the value of lessons learned.  On average, groups have yielded an improvement of over 70% when properly debriefed between the first and second missions.  These debriefing techniques and lessons learned are reinforced during the wrap up and connected to your team's real world business execution rhythm. 
FLAWLESS SAFETY

(60 Minute Multi-Media Keynote)
The atmosphere in a fighter jet is a "0-errors, 0-losses" environment. The men and women of Afterburner specialize in accelerating our clients' safety performance through Flawless Execution℠. They have been trained and tested their entire career in the safe, zero-loss execution of their mission, with an unmatched level of importance on the safety of their equipment, their crew and everyone involved with operations.
Afterburner uses their battle proven process of Flawless Execution℠ to improve our clients' safety records. By leading groups through a core process of Plan, Brief, Execute, and Debrief, the Afterburner trainers begin to induce a cultural change in the organization, evolving how teams plan for and execute safely on each and every mission.
 

FLAWLESS HEALTHCARE

(60 Minute Multi-Media Keynote)
A high-energy, multimedia keynote will explore the Flawless Execution Model℠ and how the model relates to the demanding and changing healthcare business. For the last 20 years, the World Healthcare Organization and other medical organizations have recognized that the improvements in teamwork, communication and collaboration that dramatically improved aviation safety since the 1980's directly relate to many of the challenges facing the healthcare industry. Today, many medical units are using techniques from the aviation community and specifically the Flawless Execution Model℠ to dramatically improve the way their teams perform.
Video