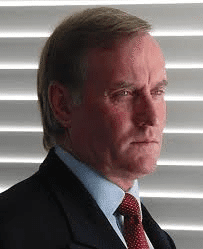 Synopsis
Speaker:     Alan Bell               
Topic Title:              
Alan Bell,

Countering Terrorism, Strengthening Security, Global Risk
    Professional Fees subject to change without notice
Expenses:    As incurred                
Travels from: Toronto,  Ontario, Canada        
Expenses for Travel, (air and ground) Accommodations, Meals, Traveling Companion, and Incidentals are not included in the above fees.
Discounted Fees:  Under rare and special circumstances speakers may discount their fees at their discretion. i.e., booking multiple events with the same client.  Non profit organizations may also qualify for a discount.
Biography
Alan W. Bell is the president of a private international security consulting company and is an expert in international counter terrorism.
His distinguished career includes more than twenty-two years of UK Special Forces military experience related to global terrorist and security issues. Mr. Bell has trained close protection (bodyguard) teams for two kings, two presidents, and has been involved in countering terrorism operations and training throughout the world.
As president Mr. Bell is responsible for developing and directing the firm's crisis management, corporate security consulting and specialized training services. He specializes in integrating security programs and training, to prevent, minimize, and pro-actively prepare individuals and companies for security-related risks.
Client Testimonial
"Combining practical experience learned with the SAS, the World's most elite military force; and an avuncular style honed from over a decade of media commentary, training and teaching; Alan Bell is one of the most authoritative and informative speakers in crisis management I have ever encountered."
The Mackenzie Institute
 In The News
Canada AM: Canadian airstrikes hit ISIS grips Alan Bell, president of Globe Risk International says the coalition is killing a couple of ISIS guys, but so what? It has not stopped them.
Canada AM: Taliban attacks in Pakistan Security expert Alan Bell says it's the Pakistani government has allowed the Taliban to get away with murder and it will only get worse.
Marlene Leun CTVNews.ca Published Monday, June 9, 2014 9:04AM EDT
Last Updated Monday, June 9, 2014 3:27PM EDT
While the hunt for three Quebec prison escapees stretches into its second day, the province's deputy premier has confirmed that security measures were loosened just one day before a helicopter plucked them from the grounds of the detention centre.
CTV National News: Red flags indicate terrorism?
Security expert Alan Bell weighs in on why Malaysia
is vulnerable to acts of terrorism.
Monday, Mar. 10, 2014
Canada AM:
Historic spy sentencing, Security expert Alan Bell says the case is unprecedented,
as it's shocking the navy spy was able to get away with what he did for so long.
Terrorism expert Alan Bell explains how Canada has joined several countries in Europe
in urging its citizens to get out of Benghazi.
 

Countering Terrorism, Global Risk
The need to secure the employees, assets and facilities of corporations pursuing business opportunities in high risk areas of the world.
High risk can be defined as:
• Unstable ethnic, religious, military conflicts or dangers of terrorism which threaten foreigners
• Climatic extremes which impact the health and safety of non-resident travelers
• Topographical extremes which effect secure logistics and transport of people and equipment
Video 1
Video 2