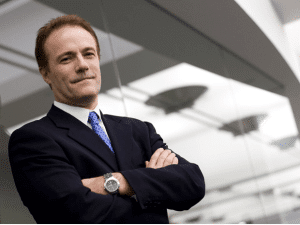 Synopsis
Speaker:    Andrew B Busch                
Topic Title:              
Andrew B Busch,Economy, Finance, Public Policy, Financial Services, Agriculture, Energy
    Professional Fees subject to change without notice
$$$ = between $15,000-$25,000

Expenses:    As incurred                

Travels from:  Chicago, IL      
Expenses for Travel, (air and ground) Accommodations, Meals, Traveling Companion, and Incidentals are not included in the above fees.

Discounted Fees:  Under rare and special circumstances speakers may discount their fees at their discretion. i.e., booking multiple events with the same client.  Non profit organizations may also qualify for a discount.
Andrew B. Busch Economy, Finance, Public Policy, Financial Services, Agriculture, Energy
BIOGRAPHY -Andrew B Busch world Financial Markets
Andrew Busch was the first Chief Market Intelligence Officer (CMIO) for the U.S. government at the Commodity Futures Trading Commission (CFTC). As CMIO, he was charged with improving and enhancing the government's understanding of the markets. Andy provided briefings to White House, US House and US Senate staffers on a wide range of issues including extreme market volatility, China's influence on the global commodity markets and the impact of Fintech & virtual currencies on market dynamics.
Mr. Busch created and directed a new research group, Market Intelligence Branch (MIB), for the agency. As CMIO, his job was to provide objective research on the financial markets to the CFTC, SEC, US Treasury and Federal Reserve. Energy, agriculture, interest rates and technology (Bitcoin, blockchain, AI) were some of the areas of research covered by the team. Each week, he led the agency on a market and economic roundtable discussion with the staffs of the White House, the US Treasury, the SEC, the Federal Reserve Bank of New York and the Federal Reserve Board.
Prior to joining the CFTC, Mr. Busch was CEO and founder of a boutique financial markets and policy research firm, Bering Productions, Inc (BPI). Before BPI, he was the Global Currency and Public Policy Strategist for Bank of Montreal (BMO) in Chicago. He is author of the book "World Event Trading" covering large crises like infectious disease outbreaks and their impact on the markets.
Speaking Topics: – Andrew B Busch world financial markets
Future Economy: growth opportunities
Format: 30-45-minute keynote with Q&A
The world is going to see more economic change in the next 5 years than we have seen in the last 100 years. Just as the US was getting over the worst of COVID, Russia invaded and China shutdown ports due to COVID. War in the Ukraine, inflation soaring, interest rates spiking, supply chains crashing are all examples of the speed of change.
But how did we get here? More importantly, where do we go from here?
Andy provides the context needed to understand the forces at work creating momentum for change in the economy and your business. AI, climate subsidies and co-bots are just a few of the extraordinary tools/spending being leveraged right now. Are you aligning yourself for what will occur? Andy literally wrote the book on large, catastrophic events and how they impact our markets, economy and world. As a futurist and economist, Andy dives deep into exploring how innovation, policy changes and societal shifts (war) drive opportunities for clients. He provides context by doing a "where we've been, where we are and where we're going" for the economy. He takes the trends super charged by COVID & war, then applies them to your industry via a case study to show where money is flowing, and opportunities are growing.
Audience Takeaways:
Update on the war, supply chains and the economy (inflation/interest rates/govt. spending)
   Key trends supercharged by the virus and war including chips & synthetic biology
   Case study on your industry's opportunities for growth
Andrew Busch was an outstanding speaker for our 2020 Annual Conference webinar. Andy helped our attendees understand the impact of COVID on our economy and what opportunities lie ahead as the economy reopens. His presentation was engaging and energetic with lots of great real-life examples. His optimistic outlook had a positive impact on our group and provided insights to help us grow in the future.  This is the second time we've had him speak for our group and we're glad we had him back.
2020 US Presidential Election: impact on economy, business and jobs
 The 2020 US Presidential election is between two very different candidates: President Trump and former Vice President Joe Biden. The outcome of this election could have one of the biggest policy swings in US history. In this keynote, Andy breaks down the candidates policies impacting the economy, business and jobs. He'll tell you which plans help or hurt the economy the most. He'll give you the winners and losers in each sector of the economy. Trade, health care and energy will all be impacted and discussed. Most importantly, he'll tell you how the COVID economic shutdown will tip the election. Andy objectively takes your audience out of the current COVID chaos to provide confidence in the future. He connects the dots to show how this election will impact the economy, business and jobs.
Here's the virtual event highlight reel
Andy recently did this for Society of Industrial and Office Realtors and here's their recommendation:
For our SIOR 2020 TransACT 360 annual conference, we had Andrew Busch present via a webinar. We had almost 1K people participate on-line. Andy was fantastic and gave our attendees wonderful information about what to expect from the 2020 election. His presentation was full of real-life examples and stories to connect our audience to his material. His upbeat outlook was exactly what we needed to get us focused on the future and what the opportunities will be heading into the 2020 election.
ESG: A Major Opportunity
Environmental, Social and Governance or ESG is considered one of the hottest investment themes today for clients and investment professionals. Andy explains how a Biden victory and the new EU budget will supercharge interest in ESG. A record amount of money has flowed into sustainable focused ETFs and open-end mutual funds in both in 2019. Most striking, money flowed into ESG equity products in 2020 when almost all other equity funds saw money leave.
Check out the ESG research paper here
But what actually is it and how do you define how to invest in companies that say they are doing it? As a former regulator and CMIO of the CFTC, Andy Busch explains how ESG came about, what the risks are and how ESG is trickier for investing than it looks. How does it fit into a bigger picture of the economy and how will it drive trends? After working for the agency that approved bitcoin, Andy brings a unique perspective to explaining why the SEC is not likely to approve ESG and regulate it. And why this will matter to all investment professionals and investors.
Video 1
Andrew B Busch world-financial-markets
Video 2