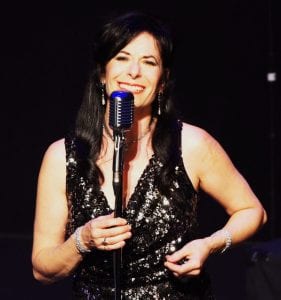 Synopsis
Entertainer:          Brenda Lee Cottrell    
Topic Title:              
professional Tribute Artist   
    Professional Fees subject to change without notice
Expenses:    As incurred                

Travels from:      Regina, Saskatchewan   
Expenses for Travel, (air and ground) Accommodations, Meals, Traveling Companion, and Incidentals are not included in the above fees.

Discounted Fees:  Under rare and special circumstances speakers may discount their fees at their discretion. i.e., booking multiple events with the same client.  Non profit organizations may also qualify for a discount.
Brenda Lee Cottrell, Professional Songwriter/Tribute Artist
Biography
Timeless, Classic music…
This is what Brenda Lee Cottrell delivers in her One Woman Tribute Show,
" The Memorable Music of the Legendary Ladies – A Revival "
As a full time professional Songwriter/Tribute Artist based in Regina, Saskatchewan – Brenda Lee is known for complimenting special events by providing an interactive, energetic and emotional Tribute performance.
Taking to the stage in Performance Theatres, Casino Show Rooms, Corporate Conference Centres, Golf and Country Clubs Resorts – just to name a few – Brenda Lee continues to captivate many appreciative and loyal Canadian audiences.
The "boomer" and senior audiences are particularly receptive because they lived this music…and love it still. This is their music! However, there is a growing younger audience as well – as many are now discovering this timeless music.
During this " Walk Down Memory Lane " Brenda Lee Cottrell highlights great hits in the stylings of… Early Pop idols Brenda Lee, Connie Francis, Lesley Gore, Sonny & Cher, Little Eva, Folk Rock from Cass Elliot ( Mamas and Papas ) and Mary Travers (Peter, Paul and Mary), British Invasion hits as done by Petula Clark, LuLu, Cilla Black, Bacharach Hits as done by Dionne Warwick, Soul Selections by Marilyn McCoo, Disco by Donna Summer, R&B by Etta James, Contemporary Hits by K.D. Lang, Melissa Manchester & Whitney Houston, Vegas Stylings by Dusty Springfield, Classic Country from the reigning queen Loretta Lynn, and the unforgettable….Patsy Cline*
This One Woman Show creates a "show lounge evening" and includes multiple onstage costume changes, professional WAV music tracks, professional Bose sound, truss and black velvet drapery, professional onstage lighting including spot light, and technical crew*
Relive incredible eras and magical moments during this powerful, emotional musical journey. Smile…or even shed a tear*
Unforgettable times. Unforgettable performance.
"All I can say is wow!
Having heard Brenda Lee in smaller venues and now seeing and hearing her on the large stage at Casino Regina I am raving all over again ~ a powerful voice that filled the room. Amazing performance*
Anyone who gets to see her show and hear her voice is fortunate – there are not many who can do what she does. Performing songs from a diverse repertoire, Brenda Lee demonstrates great vocal range, versatility, and fantastic showmanship. When I closed my eyes I could "see and hear" the singers from days gone by. Everyone of our guests was blown away by her stage presence & voice ! "
Sherry Knight, CEO Dimension 11
Video