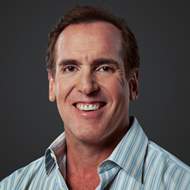 Brian Cuban, Mental Health, Recovery Advocate, Best Selling Author, The Addicted Lawyer
Travels from: Dallas, Texas
Professional Fees: $3500 – 6500 + USD

Biography – Brian Cuban, Mental Health, Recovery Advocate, The Addicted Lawyer
Brian Cuban, the younger brother of Dallas Mavericks owner and entrepreneur Mark Cuban, is a Dallas based attorney, author and addiction recovery advocate. He is graduate of Penn State University and The University of Pittsburgh School of Law. Brian has been in long term recovery from alcohol, cocaine and bulimia since April of 2007.
His first book, Shattered Image: My Triumph Over Body Dysmorphic Disorder," chronicles his first-hand experiences living with, and recovering from, twenty-seven years of eating disorders, and Body Dysmorphic Disorder (BDD).
Brian's most recent, best-selling book, The Addicted Lawyer, Tales of The Bar, Booze, Blow, & Redemption is an un-flinching look back at how addiction and other mental health issues destroyed his career as a once successful lawyer and how he and others in the profession redefined their lives in recovery and found redemption.
Brian has spoken about mental health at colleges, universities, conferences, non-profit and legal events across the United States and in Canada. Brian has appeared on prestigious talks shows such as the Katie Couric Show as well as numerous media outlets around the country. He also writes extensively on these subjects. His columns have appeared and he has been quoted on these topics on CNN.com, Foxnews.com, The Huffington Post, Above The Law, The New York Times, and in online and print newspapers around the world.
Topics – Brian Cuban, Mental Health, Recovery Advocate, The Addicted Lawyer
The Chaos of Addiction
It is possible to pull out of the descent into the chaos of drug addiction. Restoring love of self, trust, family relationships and career. Brian Cuban, younger brother of Dallas Mavericks owner and Shark Tank Shark, Mark Cuban, describes this decent which took him through two trips to a psychiatric facility and the brink of suicide. How he was able to not only recover but redefine his career as a successful lawyer and ultimately find his true passion in life.
Shattered Image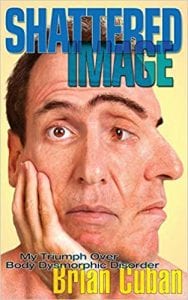 It is possible to rise above our worst moments in life, reinvent ourselves, and achieve great things. Brian discusses his journey through clinical depression, twenty-seven years of eating disorders, body dysmorphic disorder, alcohol and drug addiction. A journey that took him from an 18-year-old anorexia/bulimic to the brink of suicide at 45 years old. To then finally turn it around, walk away from a successful legal career, restoring himself, his family relationships, and finding his true passion in life.
One Step Forward Into Eating Disorder Recovery & Awareness
Did you know that eating disorders have the highest mortality rate of any mental illness? Do you know that an estimated 30-35 percent of those suffering are men?
I Am Your Child: The Dangers of Steroid Abuse
Steroid use has the potential to be destructive both short term and long term. Brian Cuban is living proof. He first began using anabolic steroids in his mid-twenties, another destructive behavior of Body Dysmorphic Disorder (BDD), a psychological disorder in which a person becomes obsessed with their appearance or self-image. After starving himself, binging and purging, and excessive exercise bulimia, Cuban turned to steroids. Spending thousands of dollars on black market steroids, risking arrest and all the physical side effects, some temporary, some permanent. Almost losing his left leg after ignoring a staph infection brought on by using dirty needles, Cuban required major surgery, and to this day continues to have leg and other health problems as a result.
The Addicted Lawyer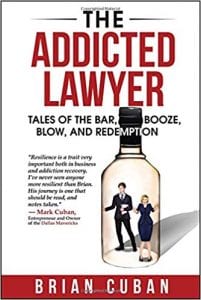 Substance use disorders have always been higher than the societal norm in the legal profession. Most lawyers know someone in the legal profession whose career was either lost or significantly harmed due to addiction. Attorneys and law students like anyone else can be genetically pre-disposed to alcoholism, substance use disorders, depression, eating disorders and even adult self-harm. The stress of practicing law can be an environmental trigger to these issues. The associated shame and fear of judgment can inhibit a lawyer from disclosing these issues until there both physical and employment consequences. Brian Cuban discusses his experiences with mental health issues, both as a law student at the University Of Pittsburgh and practicing attorney in Dallas Texas for over twenty years. Brian discusses his recovery, redefining his career as well as restoring family and passion for life.
Tikkun Olam, a Mental Health Recovery Journey: Repairing The World by Repairing Your World
In the Jewish faith, the Hebrew phrase "Tikkun Olam" means "repair of the world," which has come to connote social action and the pursuit of social justice. In order to effectively "repair the world and effect change however, we must invest in and to take care of others but also remember to take care of ourselves. Brian Cuban, a lawyer by trade and a secular Jew, describes how he had to repair himself from serious mental health challenges to reevaluate his goals in life, change course, and begin to engage in his pursuit of social action and justice. Helping others suffering from mental health challenges to repair their world and the world in general.
Don't Mind Your Own Business
Brian Cuban understands what is like to stare into an abyss of depression and hopelessness. In the summer of 2005 he decided to end his life. He did not see it as selfish. He saw it as an act of love and felt his family would be better off without him.
He is only alive today because a friend and family members did not mind their own business at a time when Brian was isolating from contact with the outside world in fog of depress drugs and alcohol.
In this presentation, Brian describes the events that led to that moment and why it is so important that we not wait for those we think may be struggling to reach out for help. It is imperative that we not mind our own business. It may be the one moment that matters.
Testimonials – Brian Cuban, Mental Health, Recovery Advocate
Minnesota Seminar
"This was the best seminar I've seen in my twenty-five years of practice. Thank you for being you."
Tim Little, attorney
"You blew us away. What a powerful and inspirational talk. Thank you so much. We are going to share it with all of our QE employees, and I know that it will be meaningful and touch people and help people. Thank you for being vulnerable. What a beautiful and poetic ending about finally talking to the little boy and letting him know that you love him. That is a real healing moment." The Addicted Lawyer
Joseph Milowic, Partner, Quinn Emanuel Urquart & Sullivan LLP
I highly recommend Brian Cuban as a keynote speaker for your next event. Brian delivers his message of addiction, resilience, and recovery in an engaging manner that kept our audience's attention from start to finish. Many of our community stakeholders attending the event were so glad they attended to hear Brian's thoughts. Thank you, Brian, for sharing your story and advocating for others in the process."
Jeremy Blair-CEO, Wellstone Behavioral Health The Addicted Lawyer
You are an articulate, humble, passionate, talented human being. We need more people like you! Among the feedback we got from our (hard to please) attendees was: "The best program I have EVER attended – thanks to Brian Cuban"; "Really compelling presentation!"; "Fabulous"; "Very brave. Thank you for sharing your experience to help others"; "Spellbinding". There were NO negative comments or criticisms either (a first). Judith M. McInturff, Esq.-Director of Continuing Legal Ed., Columbus Bar Association
"I'm sure you know this already, but you were absolutely MESMERIZING at the Jax Bar lunch yesterday!"
Sue LaGree Esquire (Jacksonville Bar Ass. Presentation)
"We invited Brian to kick-off Winston & Strawn's 2019 commitment to opening up the dialogue around mental health. Brian pointed out in his presentation on how many in the legal field are two times as likely to suffer from anxiety, depression, addiction, and suicidal ideations. He highlighted the need to build places of belonging where we can best serve each other and our clients, and find ways to reduce the shame and stigma around these natural human releases to the stresses of our profession. Brian pointed out that even the most successful among us are just as vulnerable and real as everyone else. Brian's ability to facilitate this dialogue in a very approachable, vulnerable and heartfelt way is a great step in helping reduce our mind chatter and form real bonding and connections that can help inoculate us from mental health struggles. We at Winston will continue to collaborate with him and hope he helps you and your organizations find the path to well-being. Let's take care of each other. Live well!  Kathi Vidal-Managing Partner – Silicon Valley, Winston & Strawn LLP
"I had the privilege of meeting Brian Cuban and attending his presentation at our annual South Carolina Bar Convention. I found his presentation to be engaging and enlightening to the struggles of those with addictions, eating disorders and other mental illnesses. I was especially impressed with his humility and willingness to share the intimate details of his struggle with us. He exuded a genuine concern and desire to help those with similar struggles. His inspirational story left the audience with a sense of hope and proof that recovery is possible for those battling addiction. I encourage anyone who has the opportunity to hear Mr. Cuban's story to definitely do so."
Sheri L. McAllister, J.D., LL.M -South Carolina Bar Convention
Brian Cuban tells a powerful and compelling story that can change lives. He inspires with his honesty and his deep desire to help those around him learn from his experiences, to seek help when they need it, and, as a result, to see their way to a better future. Law student and lawyer wellness is a critical issue that we must constantly attend to; Brian brings that message home clearly and with passion. We are so proud to call him our alum and our friend. Amy Wildermuth, Dean and Professor of Law, University of Pittsburgh School of Law
Video – Recovery Advocate