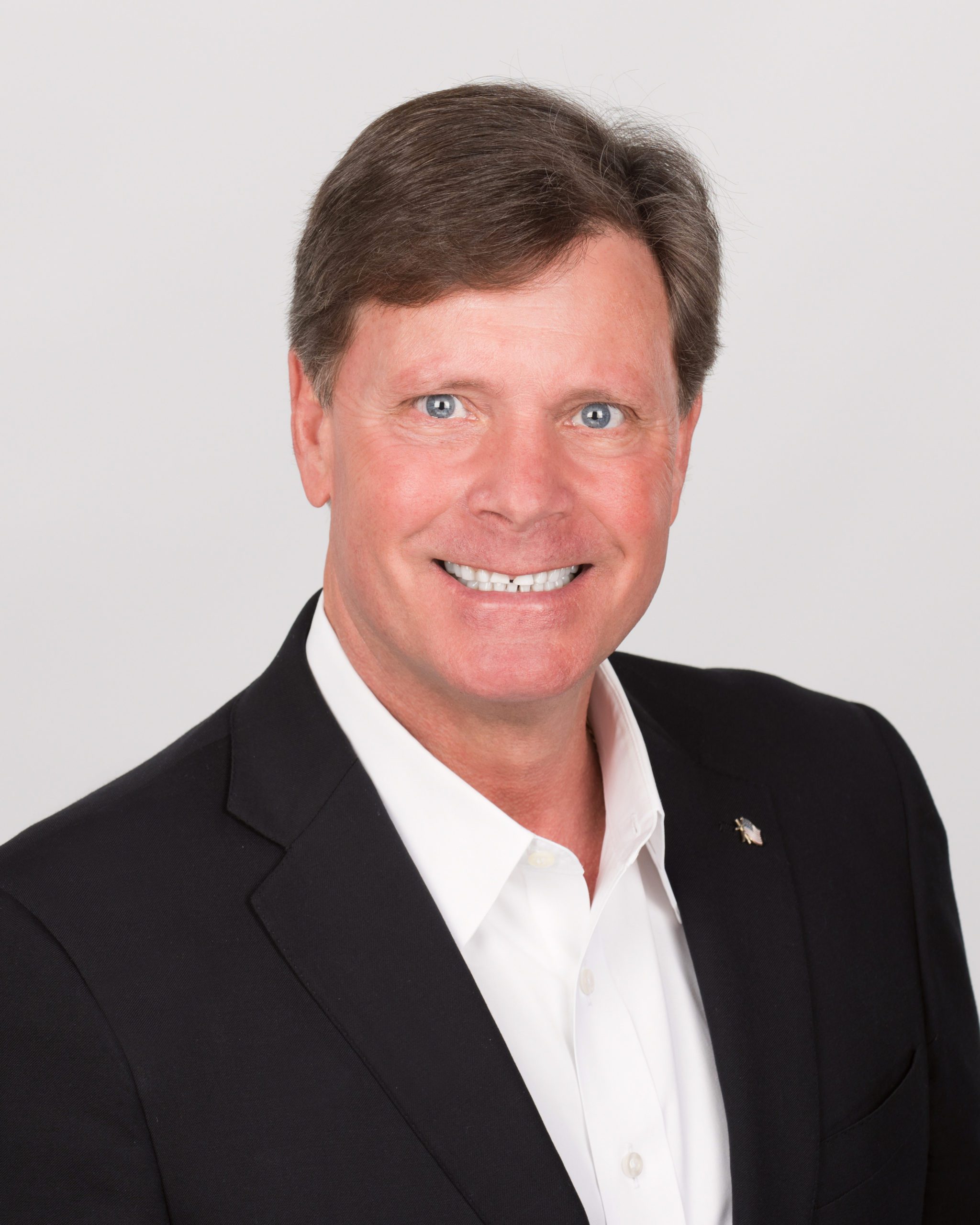 Synopsis
Speaker:    Bryan Dodge, Teamwork, Sales, Leadership, Peak Performance         
Topic Title:              
Bryan Dodge, Teamwork, Sales, Leadership, Peak Performance
    Professional Fees subject to change without notice
$$$ = between $15,000-$25,000
Expenses:    As incurred                

Travels from:    Texas, USA
Expenses for Travel, (air and ground) Accommodations, Meals, Traveling Companion, and Incidentals are not included in the above fees.


Discounted Fees:  Under rare and special circumstances speakers may discount their fees at their discretion. i.e., booking multiple events with the same client.  Non profit organizations may also qualify for a discount.
Biography – Bryan Dodge, Teamwork, Sales, Leadership, Peak Performance
Every appearance and product by Bryan Dodge is fueled by his passion for sharing with others what he has gained in over 20 years as a lifelong, avid student of success habits and leadership principles — knowledge he used first to transform his own life.
A native of Colorado Springs, Colorado, Bryan Dodge began his career in agricultural sales after graduating from the University of Nebraska. His desire to excel led him to become an avid student of success habits and leadership principles. After an award-winning career in sales, this same avid study, now a lifelong passion, changed his life and eventually launched his speaking career.
Early on, he started a company Results that promoted sales seminars throughout the United States and Canada. His company grew to more than 60 employees. Relocating to Dallas, he expanded his business, filling stadiums in major cities with events featuring the most sought-after national motivational personalities, with whom Bryan shared the speaking platform.
After 12 years, he sold this successful business to focus on sharing his own knowledge and experiences with audiences directly. He is now one of America's most sought-after speakers, making over 250 appearances in the U.S. and Canada last year.
His relationships with top CEOs and other nationally known trainers have given him a wealth of knowledge that he readily shares through his keynotes, workshops, products and radio program. Through the years, he has inspired audiences within thousands of major corporations, professional associations, and other organizations.
At all of his events, he stresses the importance of keeping professional life and personal life in balance. Bryan practices what he teaches when he says that he goes home to his most important job: being an involved and dedicated father and husband. He and his wife, Margaret, have three children. He has been very active in coaching soccer and football and working with kids in YMCA programs. Outside of his love for reading, Bryan's hobbies are mostly outdoor activities such as hunting and skiing.
Topics – Bryan Dodge, Teamwork, Sales, Leadership, Peak Performance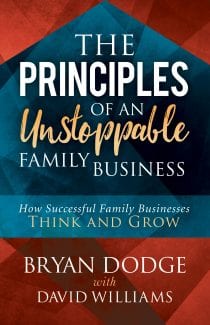 Peak Performance
Boost your team to peak performance with these workshops.  Move your business or organization to the next level by building on your team's skills. Workshops with Bryan Dodge unleash the energy and hidden potential in every group.
ALL PROGRAMS ARE CUSTOMIZABLE
Every workshop is loaded with inspiration, ideas, and simple, practical methods to put those ideas into action right away! And each one is tailored to your goals and audience. Learn how
Workshops range in length from 45 minutes to a full day. Every workshop includes Bryan Dodge workbooks customized for your organization and the right to capture audio and video of your program for later reuse.
How to Beat Your Best Year Ever!
Professional speaker, author, and radio show personality Bryan Dodge will open your mind and heart to help you focus on the most essential aspects of life. Most importantly, he will inspire you to reach your full potential with your family and career. To accomplish this goal, Bryan teaches a stair-step method on how top producers and effective leaders keep on the cutting edge and achieve excellence. Bryan's message on professional growth and personal development will reveal the keys to have your best year ever both at work and at home. He will coach you on how to create consistent upward growth in your life. Throughout his presentation, he will energize you with life-changing humorous stories that will move you to take charge of your own personal growth. Bryan touches his audiences through his own gift of inspiration and encouragement that helps give a clearer vision to make right choices. The best part of his message is that his delivery style makes learning fun and memorable!
Here are some of the take-ways your attendees will carry with them throughout their professional and personal lives. They will:
• Fall back in love with their jobs as if it were the first day they started.
• Create upward consistent results in their efforts each day.
• Apply the E-A-T Philosophy which will set them apart.
• Utilize Goal Setting in a way they have never heard before.
• Maintain balance between work and home.
• Apply the Three Laws of Leadership that give companies a competitive edge today.
• Focus energy and creativity for greater results.
• Take charge and achieve superior results in every area of their lives.
• Implement strategies that teach the importance of setting goals to make their dreams a reality.
• Present a quick solution to life's daily challenges.
Building a Team that Works Without You
Keynote speaker, author, and radio personality Bryan Dodge will open your mind and heart to unleash your full potential in business and at home by teaching you the new skills in how to lead today's generation. People do not want to be managed; they want to be coached and mentored in these ever-changing times. The goal of this training is to give you the tools to create a culture that stands strong during tough times. You will form the chemistry of a winning team by learning effective communication and team-building skills. Bryan's program is refreshing and entertaining, yet informative and educational. His vibrant and spirited delivery style keeps his audiences in tune to every word.
Attendees will walk away with many take-a-ways including but not limited to
Be skilled at creating chemistry
The power in coaching up instead of managing down
Coaching is about redefining the possible
The key is to help people go somewhere specific
The key to hiring the right people
Transparency is the key to true leadership
Changing a toxic culture
How to lead today's generation
How to earn and maintain trust with your team
How to handle conflict and confrontation
Creating a culture that stands strong during tough times
Bryan also makes the connection between time management and goal-setting, teaching strategies to move from just getting the bare minimum done day-to-day to making your dreams a reality.
How to Take Ownership of Leadership
This one-of-a-kind workshop alters how people view their individual responsibility and elevates every participant to higher levels of leadership. Bryan challenges leaders to take team performance to the next level by conquering their fears and helping their people overcome their inhibitions. Participants learn:
The three laws of leadership and how they affect every area of life – from the boardroom to the soccer field
What truly motivates people
How to find and keep a good team
Skills that improve team communication
The intangible quality that enables leaders to reach new levels of performance
How to Build a Complete Salesperson 
In this workshop, Bryan Dodge coaches and encourages salespeople — whether veteran sales professionals or those brand new to the field — to master new levels of professionalism. In this workshop, Bryan teaches participants:
How to develop the characteristics of a professional salesperson
Questions that all top producers answer the same way
How to master seven tools of the sales profession
Practical do's and don'ts of establishing a good first impression
Goal-Setting
We all know the value of setting goals, but many of us never do it or do it ineffectively. Bryan Dodge teaches a powerful, step-by-step program for goal-setting: The Truth of Diminishing Intent (the 48 Hour Rule). By emphasizing the life-changing difference that goal-setting can make, teaching people a simple method for doing it, and motivating them to begin applying this method immediately, Bryan's program has been the turning point in thousands of lives.
Negotiation Skills Book Bryan Now!
Negotiation is primarily an exchange of satisfactions. But how do you develop a climate and attitude of "win-win" while negotiating? In this workshop, Bryan Dodge teaches these keys to successful negotiation:
Communication skills that lead to increased understanding
Areas of negotiation – price, control, power, position, recognition, etc.
Values vary – priorities, importance, and moral issues
Issues – have the real concerns been uncovered?
What is said non-verbally – observing actions, body language, attitudes, and sincerity
Questioning – in-depth probing that can lead to a win/win outcome
Information – the party with the most information has the advantage
Patience – don't let the other party rush you; control emotions on both sides
Planning – detailed planning gives a negotiator options and the ability to predict offers.
Foresighted planning protects against making concessions.
Communication Skills Book Bryan Now!
In this high-impact session, master communicator Bryan Dodge provides the inspiration, insights and need-to-know information that help participants gain new communication skills and refresh old ones. Participants evaluate their own communication skills and learn the steps needed to become more productive and professional communicators. Bryan also emphasizes key communication practices that energize and sustain winning teams.
Time Management & Work/Home Balance
In this fast-paced workshop, Bryan Dodge coaches participants to improve the quality of their time at work and balance the quantity of their time at home. Participants learn:
The four cornerstones of organization
A simple method for prioritizing tasks
Nine time-saving techniques that can double productivity
How to plan and manage complex tasks from conception to completion
How to identify time-wasters
Quick solutions to life's daily challenges
Bryan also makes the connection between time management and goal-setting, teaching strategies to move from just getting the bare minimum done day-to-day to making your dreams a reality.
Testimonials – Bryan Dodge, Teamwork, Sales, Leadership, Peak Performance
"Bryan brings energy, insight and inspiration to every encounter. The time he has spent with our people has made a lasting impact personally and professionally."
Dean Hefta
Director
Water Street Solutions
"Of all the inspirational and motivational voices in the world today, Bryan Dodge is, perhaps, among the most noted. His energy, enthusiasm and intense desire for humanity in business has taken him to the top of his game. You will learn about life, relationships, commerce…all the while being entertained in a unique and wonderful way."
Holly Wesche Wesche Jewelers
_______________________________________________________________
What did some of the attendees at ICED 2014 have to say about Bryan Dodge
AWESOME, I wanted to see more of Bryan says G. Irwin
Great Speaker. I learned that people want to know that you care – D. Scott
Excellent and Motivating. Be alive says M. Jones
The most captivating speaker I have ever seen at ICED and maybe ever in my life. I truly enjoyed his presentation. I will review his content regularly. He touches on issues that I deal with in business and personally. – C. Brewster
Was there anyone in the room who didn't rate this a 5 out of 5? My money is on No says D. Obald
Powerful message and inspirational. Lots of points to keep in mind to live by and conduct business by on a daily basis. – T. Saint
AWESOME – J. Scott
Very Dynamic Speaker – J. Hays
_______________________________________________________________
"I truly enjoy Bryan Dodge. I have heard many speakers over time and Bryan Dodge is by far my favorite. "
L. Janeen Miller, MS, LIMHP, LPC
LinkedIn September 2014
_______________________________________________________________
You can't get any better than Bryan Dodge when it comes to Personal Development. He lives the life he presents in his programs.
Tom Finley
June 23, 2014
_______________________________________________________________
Bryan, – Your presentation was more impactful than you know. Thank you for being so real, funny, and most of all passionate about helping myself and others get motivated to create the life we want. It really got me thinking. In fact it got me thinking so much I could hardly sleep Thursday night, well that and I missed my family terribly. 🙂
Committed to your SUCCESS!
Bre S. – BS NASM CPT FNS
Advocare No Limits
_______________________________________________________________
Good Day Bryan! – First off, I would like to THANK, THANK, THANK YOU from the bottom of my heart for speaking with us at the Alerus Center in Grand Forks. I know you touched many of us at Black Gold Farms as a co-worker and I had a little chat Thursday evening about how you have impacted our lives greatly. I can honestly state that you are BY FAR the BEST speaker that I have EVER heard… At several points throughout your speech, I was tearing up. I know exactly what you mean about being able to tell if a person is really hearing you by the look in their eyes as I'm sure mine had quite the story.
Again, I want to thank you Bryan for speaking to our Black Gold Farms family!!! I am extremely grateful to be part of such a great work family and I am so happy that I was able to listen to you as I know that my life has now been changed for the better. 🙂
Brianna S
Bookkeeper
Black Gold Farms
_______________________________________________________________
This past week, I had the opportunity to hear Bryan for the first time at the West Virginia Funeral Directors convention. His presentation was outstanding as he challenged me to become the best me possible.
Prior to owning my business, I worked in sales for Hillenbrand Industries – Batesville Casket Company where I was exposed to numerous speakers throughout my tenure, Byran excels far above all those corporate speakers and "motivational" speakers.
I own a funeral home Henson & Kitchen Mortuary, www.hensonmortuary.com and we are in a good position of gradually growing in a business.
I too have hosted a radio show called Planning For Tomorrow – www.pftradio.com as well as doing some regional public speaking. Bryan was an inspiration to me and let me understand that I was pursuing the right paths but needed to pursue with more vigor and excitemnt.
I really enjoyed his presentations!
Thanks and God Bless!
Fred Kitchen
Huntington, West Virginia
_______________________________________________________________
Mr. Dodge,
You made me glad I attended the MBA Convention. I could go on about how incredible your presentations were.
Buck V. H.
Account Executive
KTTS 94.7
_______________________________________________________________
Mr. Dodge,
I must say that after 30 years of attending conferences, your two sessions were refreshing and eye opening. I know most people leave conferences and within 24 hours they go back to their old habits. You really touched me and I have made some real changes in my personal and professional life. The real comment you made that stuck was Go Home-Be Home.
Helen Agnew
Senior Account Executive Regional/Local
_______________________________________________________________
Bryan,
You were amazing. I loved your energy and contagious personality. You made me feel like you were just talking to me. Thank you for sharing your heart with us. I learned a lot.
Thanks again. Awesome presentation!
Kathy & Steve H.
_______________________________________________________________
Bryan,
I heard you speak at our EO Nebraska event a while back, purchased your book and just had the opportunity to read it and finish it. I've been in EO for 9 years and have experienced a lot of different speakers preaching related messages, however after hearing you speak and then following up with the book it had a big impact.
Thanks again for the inspiration!
J. Hollinger
Simply Homes
_______________________________________________________________
Bryan,
I wanted to let you know that I really enjoyed your presentation got a lot from what you had to say today. You are very passionate about what you do.
S. Kelly
Regional Manager
Cash Canada
_______________________________________________________________
Bryan,
I was so blessed to be able to attend your session on Friday at Cabela's in Buda. You spoke to my heart. I could tell that you were truly using the gift God gave you for your life.
Thank you for speaking from the heart and sharing your knowledge with others.
S. Fees
City Engineer
City of Buda
_______________________________________________________________
Mr. Dodge,
You did amazing on Friday. Everyone was engaged and received inspiring information. I want to personally thank you for spending time with both groups this month. I understand your schedule is busy, so we are grateful for this opportunity. If you ever need anything from me, like a recommendation to other cities; I will be happy to help.
Again, thank you very much for your time.
Thank you,
K. Williams
City of Buda
_______________________________________________________________
Dear Mr Bryan Dodge,
I wanted to take a quick moment to THANK YOU sincerely for your amazing presentation last Thurs in Las Vegas. You are an amazing communicator and your seminar was the highlight of event for me because you were touching on the real universal keys to success that transcend an industry. Also, thank you and your family for the sacrifices you all make with traveling for work. I and my wife have both done it and it is challenging.
God's Speed,
D. Turner
_______________________________________________________________
Thank you for your presentation on Monday Bryan. It was great! I thought that everyone could take something from it. Whether you applied it to your work or your personal life. I would love to see high schools and colleges and political parties hear you speak.
Jen R
Lasker Jewelers
_______________________________________________________________
Our staff enjoyed Bryan immensely. We had great feedback and many who wished he could have spoken in the afternoon as well. He would be happy to know that based on the survey we sent out after our day of training, more than 50% had implemented the 48 hour rule already!!! I personally have gotten up ½ hour earlier every morning to get 15 minutes of reading in and started an exercise program I had been saying " I was GOING to start" for over 2 years now!! But I think my biggest take a way was that every conversation I have is a seed planted…am I planting food seed or bad seed? Knew the principle well but was a great reminder!!
Have a great day and pass along our thanks to Bryan as I believe it made a tremendous impact in many of our lives!
Becky D
Administrative Assistant, HR
Choice One Bank
_______________________________________________________________
Bryan,
Thanks so much for the great presentation today! You did a fantastic job! Our people were blown away! I know you stayed over to help Jennifer out and it is appreciated! I believe your message was heard and received. After 40 years in this business I find myself getting jaded and have "been there" and "done that". However, today, I sat and watched you and listened to every word. I wished we had all day as I was left with wanting more!
Brad H
President/CEO
LaBelle Management
_______________________________________________________________
"Just wanted to say – "You Rock Bryan Dodge". The seminar was amazing to say the least. My colleauges and I enjoyed the presentation immensely."
John da Graca
RE/MAX In Action
_______________________________________________________________
"I found his session to be super high energy, but not hokey or over the top. He delivered an upbeat, positive message that made you think. The humor that he injects into his presentation was also refreshing."
Jared Merritt
Vice President
Camden National Corporation
_______________________________________________________________
"I thought Bryan gave an amazing presentation. There was a group of us talking about it at the networking event – which was the next night. It was still fresh in everyone's mind and he was our favorite presenter!!"
Jan Sharma
Senior Financial Analyst
Fox Communities Credit Union
_______________________________________________________________
Dear Mr Dodge,
My name is Maria. I attended your WONDERFUL presentation this morning at DPISD and wanted to share with you a few things. I have blessed to be a special education teacher since 1981. I have worked both in the private and public school sector, and have NEVER attending a more moving, inspirational presentation!!! Your thoughts and ideas reaffirmed many of my own, with such style! I enjoyed EVERY bit of my morning, so for this I THANK YOU! I will also be finding your radio program so I can continue listening to your words.
M. Boyle, M.Ed.
Deepwater Jr. High
Special Education
_______________________________________________________________
Thank you so much for coming to DPISD today! I don't think I would have ever taken the time to write out my goals and realize how important this is, if I wouldn't have heard what you had said today.
Thank you and God bless,
T. Grounds
_______________________________________________________________
Bryan,
I really enjoyed your session at Desert Mountain yesterday. You are one of my all-time favorite speakers with CMAA. Your passion and commitment to changing people's lives is evident. Thanks for being an inspiration and a friend.
J. Critcher
Rio Verde Country Club
Chapter President
_______________________________________________________________
(Meeting Review)
Hi Bryan, Thank you for your presentation yesterday. Once again I am blessed to witness you and your message touch lives. You were even better than 5 years ago.
Hope to see you again,
Jim
_______________________________________________________________
(Meeting Review)
Thanks so much for your presentation at CAPPA yesterday. Your passion and message was a real inspiration to me.
C. Brewer, PHR
Director of Business and Financial Services
The University of Texas at Austin
_______________________________________________________________
(Meeting Review)
Bryan,
What an amazing inspiring presentation that you did for Advocare No Limits on Saturday! I can no even begin to tell you how much of my mind you opened up and also how many topic we already connected on. I love the positive thinking involved in your presentation and how you delivered it so EVERYONE could understand!
H. Chumbley II
Independent Advocare Distributor
_______________________________________________________________
(Meeting Review)
Hello Bryan,
Hi Bryan! We are Advocare distributors and had the pleasure of hearing you speak this past weekend at No Limits. You are Awesome Sir!
Thanks for all you do and the influence you've already had on us.
C. & L. Parks
Advocare International
_______________________________________________________________
(Book Review)
THE GOOD LIFE RULES; 8 Keys to being your best at work and at play.
3 stars out of 5Review from GoodReads
Posted July 07, 2010 by Angela, Saline, MI
Bryan Dodge gives a very straightforward, easy to use template for one to be able to live the life they want. Each chapter ends with points you should implement within the next 48 hours, to insure greater chances of success. He doesn't just tell you what you should be doing, he offers his own personal stories, as well as stories of others, to really show how our lives and what we do and say impact others.
If you're feeling a bit lost and want to read something to give yourself a bit of direction, I recommend Bryan's book. Yes, a lot of it is common sense, but sometimes you really just need to have someone else tell it to you in order for you to be able to make that change.
_______________________________________________________________
(Book Review)
THE GOOD LIFE RULES; 8 Keys to being your best at work and at play.
4 stars out of 5
Review from GoodReads
Posted May 09, 2012 by Shanemcgraw, The United States
Bryan Dodge is one of those guys who, when you first meet him, might seem like he's putting on an act and nothing more. "Big deal. Another motivational speaker." But he's the real deal. The guy wears his heart on his sleeve and lives to help others. I'm convinced of that.
This book is a repository of Bryan's top pieces of advice on becoming your best. Having met Bryan on a number of occasions and listened to him speak at least three times, I can tell you that a lot of this information comes out in his presentations. However, even if you have attended one of his seminars or if you are a listener of his "Build a Better You" radio show, I think you will still find value in this wonderful book–perhaps even *because* of that.
_______________________________________________________________
(Meeting Review)
Good morning Bryan:
"As usual, your contribution to our meeting was meaningful, applicable and greatly appreciated . . . great job!! I love you sharing your wisdom."
"Thank you for everything Bryan. You are an amazing inspiration and friend."
"You are a gift."
Angela D. Knapp
Executive Associate
_______________________________________________________________
 Video One – Bryan Dodge, Teamwork, Sales, Leadership, Peak Performance

Video Two – Bryan Dodge, Teamwork, Sales, Leadership, Peak Performance