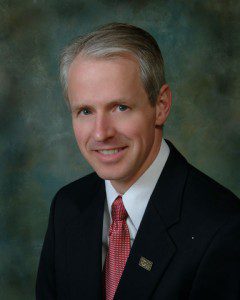 Synopsis
Speaker:  Carl Duivenvoorden, Environmental, Parliamentary procedure                 
Topic Title:              
Carl Duivenvoorden, Environmental, Parliamentary procedure
    Professional Fees subject to change without notice
Expenses:    As incurred                

Travels from:    Upper Kingsclear, NB     
Expenses for Travel, (air and ground) Accommodations, Meals, Traveling Companion, and Incidentals are not included in the above fees.

Discounted Fees:  Under rare and special circumstances speakers may discount their fees at their discretion. i.e., booking multiple events with the same client.  Non profit organizations may also qualify for a discount.
Carl Duivenvoorden, Environmental issues, Energy efficiency, Effective presentations, Parliamentary procedure, Motivation
Biography
Carl Duivenvoorden was raised on a dairy farm in northern New Brunswick. His diverse early agricultural career took him to over 25 countries. But from his early days in the village of Belledune, Carl always had an uneasy concern about human impacts on our global environment.
In 2006, he read "An Inconvenient Truth", the book that catapulted climate change onto the global agenda. In April 2007, he became one of the first Canadians to be personally trained by former US Vice President Al Gore to present live versions of his Academy Award-winning slideshow.
Since then, he has worked as a speaker, writer and sustainability consultant, helping people and organizations learn how they can save money, energy and our environment. He has presented to over 400 audiences of all sizes across Atlantic Canada and beyond: conferences, corporate groups, governments, universities, educators and more.
He's been featured three times on 24 Hours of Reality, Vice-President Gore's annual global climate change webcast. His environmental column, Green Ideas, was published in major New Brunswick newspapers for ten years, and he writes periodically for the Huffington Post.
Carl brings eloquence, passion and fun to every presentation he delivers. His aim: to build understanding of climate change and our other ecological challenges, and to lead people and organizations to solutions large and small.
Keynotes & Seminars
Looking for inspiration, guidance or knowledge? Let Carl Duivenvoorden enlighten, educate and energize your group with custom keynotes, seminars and educational sessions! Here are some of Carl's diverse offerings:
I have never been so inspired, nor have I felt such a strong compulsion to act. This may very well have been the single most important conference of a lifetime.  K. MacGuire, Sydney, NS
Carl is one of those rare individuals who can unravel and clearly explain complex subjects. He has spoken to our group twice and both times has moved us to understand and take action. Bart Myers, NB Department of Justice
On a Green Theme
Start Saving Energy TODAY!
"If you can't measure it, you can't manage it" is a well-known business rule, but it applies to power usage too. The trouble is, most of us get just one measure of our power consumption. It's that monthly bill: a bottom line that provides no indication of just where we used all that electricity.
It's pretty hard to figure out how to save power if we don't have any way of knowing the consumption of individual items and appliances. What uses more, a toaster or a television? What about a computer, a photocopier or a coffee maker?
Modeled after the popular TV program "The Price is Right", Start Saving Energy Today features a panel of audience volunteers guessing ("bidding") the power consumption of a range of items, which are then tested with a power meter. The result? Fun, involvement and insight for everyone! Participants will:
Learn about the link between electricity and greenhouse gases
Be shocked by how much power some everyday items consume
Be surprised by how much power some items consume when they are switched off
Be impressed by how little power some newer products consume
Quickly realize that there are plenty of actions they can take at home and work to start saving power right away
Treading Lightly: 15 Ways to Reduce Your Carbon Footprint
When it comes to the environment, we North Americans walk the planet with a pretty heavy step. We have a lifestyle that is the envy of the world, but the energy we're consuming in the process is yielding unsustainable levels of carbon emissions. If we want to preserve our world for future generations, it would seem we need to make some changes.
But where do we begin? This solution-oriented presentation will provide answers, including:
What's a 'carbon footprint' and why does it matter?
What's average person's carbon footprint?
What can we do to reduce our footprint, without breaking the bank?
You'll learn about specifics:
What actions make the biggest difference?
What actions make the least difference?
What actions provide the best returns on investment?
You'll leave with lots of new information, plus a checklist of things you can do to make a meaningful reduction in your carbon footprint, starting right away.
Your GREEN Filter 
A fun and interactive look at the environmental impact of all those everyday decisions we make, with a lasting message that will have everyone thinking – and living – greener every day.
It's said that a typical person makes hundreds of decisions, large or small, every single day. What to wear? What to eat? Where to go? How to get there? No wonder we feel stressed!
And just about every one of those decisions has an 'environmental footprint': an impact, large or small, on our planet. No wonder it's feeling stressed too.
Most of us want to minimize the environmental consequences of our everyday activities. But often we don't know how… or even where to begin.
In this lively and informative seminar, Carl will demonstrate how we can all minimize the environmental impact of our everyday activities – by applying a GREEN Filter to our lives. He'll explain:
How our everyday decisions are guided by our unique internal 'filters'
How even something as simple as getting a round of coffee involves a string of decisions – each of which has an environmental impact
How a GREEN Filter can help anyone make more earth-friendly decisions every day, everywhere!
Idling 101 
A sensible approach to saving money, fuel and the environment.
More and more people are realizing how important it is to take good care of our environment. And most people want to do the right thing.
But when it comes to idling, what is that 'right thing'?
How long does an engine need to warm up in the winter?
Is it better to let a warm engine idle or turn it off?
How can I save money?
And beyond the basics, what about:
How does idling affect the life of my car's engine?
What's the difference between smog forming and greenhouse gas emissions?
What's the REAL word on drive-throughs?
No matter if your fleet is large or small; whether you run light vehicles, heavy equipment or a mix – "Idling 101" can give you the answers you need to save money, fuel and the environment.
Green Lingo: 10 new expressions you need to know
Sit tight, and get ready to learn some new vocabulary: Affluenza, Greenwashing, the Circular Economy, Permaculture and more.
An Inconvenient Truth
A live, updated version of former US Vice-President Al Gore's Oscar-winning slideshow.
I wondered if Carl would be able to engage, captivate and hold on to his audience for the duration – he did. It was educational, informative and well executed.
Brad Woodside, Mayor, City of Fredericton
Motivation and Leadership
From Citizen to Leader: Discovering and channelling the talents that will help YOU change the world
Learn how to reconnect with your passions, inventory your strengths and find the combination that will help you make a positive difference in the world around you.
Motivation from the movies
It's funny how some movie lines stay with us – amusing, intriguing or provoking us long after the curtain has fallen.
"I'm the king of the world!"
"May the Force be with you."
"I'll be back."
But movies have also brought us some of the finest motivational lines of all time – lines that stir our souls, move us to break free of whatever's holding us back and seize a better future.
In this fun and lively breakout, you'll be introduced to a half-dozen best-ever lines from the movie: lines you may not have caught the first time around that will inspire, challenge and encourage you to achieve that goal, pursue that dream or find your greatness within.
Laughing through the motions: parliamentary procedure for beginners
A fun and informative look at motions, amendments and debate for anyone who's ever had to chair a meeting. READ MORE.
I was absolutely astounded by how Carl was able to take the driest possible presentation material – parliamentary procedures – and make it into one of the most entertaining and easily understood workshops I've ever attended.
Jean Dickson, Kingston, NB
Effective Speaking and Presenting
Perhaps you know someone who is talented, competent and intelligent, but whose career hasn't flourished because they lack strong speaking or presenting skills.
Perhaps that someone is you.
It doesn't have to be that way. The ability to present clearly and effectively is critical to personal and professional success, and here's the good news: it's a skill anyone can learn.
In this fun and interactive workshop, participants learn:
Strategies for overcoming nervousness
What's the first step in preparing for a presentation (and it's not what you may think)
How to organize for clarity and impact
Secrets of effective delivery
(In the full day version, participants are invited to come with a presentation topic in hand – an actual upcoming speaking opportunity, a past presentation, or simply a hobby or interest – that can be workshopped throughout the day, and even presented for feedback.)
No matter whether you're a shy beginner or a seasoned speaker, expect to learn new techniques, tips and secrets that will help you become a better presenter!
WOWerpoint!
How to make your next visual presentation exciting and impactful.
PLUS: motivation, excellence and more. From banquets to lunch & learns to all day seminars, Carl Duivenvoorden can deliver what you need.
I've been in Toastmasters for 7 years in Eastern and Western Canada, and Carl Duivenvoorden is the most impressive public speaker I've ever met in the organization. Andrew Sullivan, Fredericton, NB
Video