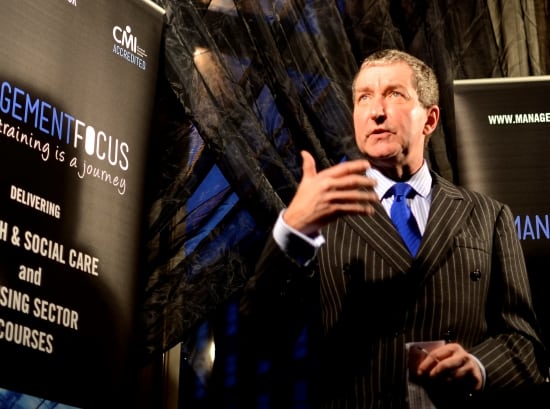 Synopsis
Speaker:          Chris Roebuck           
Topic Title:              
Leadership for a new world, Human Resources
    Professional Fees subject to change without notice
$$ = Under $15,000

Expenses:    As incurred                

Travels from:        London, England or New York City
Expenses for Travel, (air and ground) Accommodations, Meals, Traveling Companion, and Incidentals are not included in the above fees.

Discounted Fees:  Under rare and special circumstances speakers may discount their fees at their discretion. i.e., booking multiple events with the same client.  Non profit organizations may also qualify for a discount.
Chris Roebuck, Leadership for a new world, Human Resources
Biography
The key challenge you face is to make your event memorable and an experience people talk positively
about afterwards. But to be truly special and unforgettable you have to ensure the audience can take
the great ideas they have heard and use them to make themselves more successful, to leave your eventand  make a real difference for themselves, their team and organisation. That's what I will deliver for you ‐ an  inspiring simple practical road map for success they can use back at work tailored to the key themes of your  event and the challenges your audience have.
After 35 years unique experience as a leader in  business, government and military plus my role as  Visiting Professor of Transformational Leadership,  I know what will deliver success and what doesn't ! As an example after my keynote  for his top 120 leaders the CEO of a global division  of a US pharma said :
"This was an amazing presentation that  absolutely resonated really well with what we are  about at BD and with what I an trying to do with  the leadership team. Your message was so crisp,  so clear, so easy to understand, so relatable.
Your message resonated so much to be a true enabler to help us create value for the business going  forward using some of your great examples. It was fantastic. Thank you for your insights and message we  can use so well."
The content was tailored with the organizer to show, in an inspirational way, how the audience could go  and meet the specific challenges they faced after the event. This is proven to work for any event where  people are given great ideas which they want to go and make a reality afterwards, it works for any  individual, any team, any organization, anywhere.
This inspiring call to action is a great way to end, or even  open, any event.
There are virtually no other speakers globally who have this powerful combination of insights which allows  me to give audiences not theories, not models, not complex ideas but simple actions anyone can take every  day that boost the power of their own experience to deliver success.
It has inspired audiences from CEOs and Finance Directors in London to Red Cross leaders in Myanmar,  from 50 senior retail leaders at the Yale Club in NYC to 300 telecoms leaders in Oman, from 50 Chinese  Space Programme leaders in Beijing to 120 top leaders of a US pharma in Madrid, from 1000 leaders from  the global home improvement industry in Stockholm to 600 members of the Project Management Institute  in Dubai, from 30 senior leaders in the UAE Prime Ministers office to 200 SME leaders and entrepreneurs in  Bermuda. It has even been used by serving military officers with their teams on operational duties.
This isn't soft generalities it is founded on proven hard data. Examples of benefits are :
• Get 30% more effort from 60% of people
• Improve effectiveness of implementation by 30%+
• Reduce the risk of talent loss to competitors by up to 87%
• Reduce time spent on activity not critical to success by 20%
• Add 10 ‐ 20% onto bottom line at no cost
More generally
• Maximize performance through engaged team members, colleagues and employees
• Better customer service through everyone caring about
• Making change and transformation successful
• Every employee a proactive brand ambassador
• Proactive seeking out innovation and opportunities to be more entrepreneurial
• Boosting cost efficiency
• Optimizing risk management.
My feedback shows that this simple practical approach, based on over 260 studies, delivers results  irrespective of culture, location, sector or audience age ‐ it is truly global. It's based on 2 simple principles ‐  get the best from everyone and focus that onto what delivers success. This is proven to work and is based  on my experience of making this happen in many sectors, one of which, in a top global organization, is now  a Harvard Case Study. I always tailor content in detail for the client and also make sure that I stay at the  event for the rest of that day after speaking, including dinners where appropriate, so that audience  members ask me questions.
Helping people, especially leaders, lead better has been my life from my military service onwards. My first  book on leadership was translated in to 11 languages, my 2014 book "Lead to Succeed" has been used as a  handbook for leaders around the world and I am the co ‐ author of the first book to focus on strategic  leadership development. My thoughts as a business expert have been quoted globally in Forbes, the  Harvard Business Review China, FT, Wall Street Journal, Le Monde, New York Times, Business Week, Time  Magazine, Washington Post, Times of India, Straits & Gulf Times and many other titles, plus over 350 TV  interviews on BBC channels, Sky, Bloomberg, Al Zazeera, ITV, CNBC & CNN. My peers in the HR profession  have been kind enough to honor me with being recognised as one of the Most Influential HR Thinkers  regularly in the HR Magazine annual awards since 2010, including 2018.
CHRIS' UNIQUE PERSPECTIVE
Chris Roebuck has an innovative and highly effective approach to leadership due to his unique experience:
He has successfully delivered leadership initiatives in major organisations to a high quality level. One is part of a Harvard Case Study.
He is Hon Visiting Professor of Transformational Leadership at the respected Cass Business School in London so Chris knows the key evidence for success,
He is an ex military officer so has personal experience of delivering excellence in even the toughest conditions. He regularly discusses leadership success with some of the worlds leading CEOs who offer to be interviewed by him.
As a result he has developed a unique, inspiring but simple & practical approach to leadership. Mach 2 leadership – the combination of entrepreneurial, engaging, ethical and effective leadership. So his focus is not on theory but on what really works in the day to day for leaders at all levels to achieve success. His first book on leadership published in 2000 took this approach and was translated into 11 languages as a result.
Topics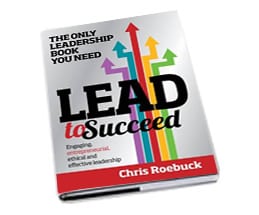 "I CARE" LEADERSHIP: INSPIRATIONAL, SIMPLE, PROVEN 
Here Chris explains the three key steps that make "I CARE" leadership so effective :
1 – firm foundation of capability
2 – getting the best from your people
3 – focusing that best onto what delivers success using Entrepreneurial Leadership
"I CARE" is a proven practical approach which enables individuals, teams and organisations to reach their full potential through simple, practical day to day action which cover all key organisational challenges from performance to customer focus, risk to cost efficiency, change to innovation. It benefits individuals, teams, organisations and even communities. It enables leaders to be more effective, engaging and entrepreneurial. It works with organisations large and small, in any location and in any sector both public and commercial. When working with individual teams or organisations before the event Chris discusses with clients their key objectives and then tailors his content to ensure that it enables the audience to deliver action on the ground quickly, simply and effectively.
Testimonials
Over 70 business CEOs and senior leaders at Lloyds of London
Thank you so much for your time and valuable contribution to our debate on Thursday. Your chairing, coupled with insights and anecdotes on the subject matter were perfect.
Jonathan Storey, CEO, Windsor Leadership Trust
100 top British Red Cross Leaders – Masterclass on Entrepreneurial Leadership
Thanks Chris. Your presentation to our leadership group was very much appreciated, and you sparked off lots of conversations and thoughts during the remainder of the conference. Your challenge on 'ideas strangulation' was very timely, and we will be debating that, and the other issues to emerge from the conference, in our next Senior Management Team meeting.
Sir Nicholas Young, Chief Executive, British Red Cross
Audience of over 200 senior Greek and international HR and business leaders. Comment from HR Director of major organisation.
Chris Roebuck was amazing. Very realistic approach and effective. We wanted more examples of how to apply it to the organizations which he gave. I wish I was a all day masterclass sometime, with more concrete examples from his experience.
Entrepreneurial and Crisis leadership – helping in tough times , 8th Executive People Management Conference,Athens. October 2012
Video 1
Video 2