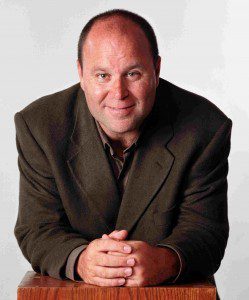 Synopsis
Speaker:          Curt Skene, Sales, Marketing, Customer Service         
Topic Title:              
Curt Skene, Sales, Marketing, Customer Service
    Professional Fees subject to change without notice
Expenses:    As incurred                

Travels from:      Mississauga, Ontario  

Expenses for Travel, (air and ground) Accommodations, Meals, Traveling Companion, and Incidentals are not included in the above fees.

Discounted Fees:  Under rare and special circumstances speakers may discount their fees at their discretion. i.e., booking multiple events with the same client.  Non profit organizations may also qualify for a discount.
Sales & Marketing, Customer Service, Motivation, Success, Peak Performance, Personal Career Success  
Fee Range:  Call for current quote
Biography
Curt Skene is a dynamic Canadian Business Speaker AND Career Coach who passionately combines his proven business background with unique people skills and an "out of the box" approach to getting things done! His mission is to share his experience and expertise and coach people "how they really can use their thoughts and knowledge to powerfully change their lives, business and careers! He is a man who walks his talk! Curt spent 7 years at Microsoft Canada where he won worldwide recognition for his ability to grow his business unit from $800K to over $30M in his first five years.
He was the worldwide founder of many innovative programs one of which became a major Microsoft initiative (Skills 2000) that helped tens of thousands of unemployed people find new careers in the Information Technology industry. In 1997, Microsoft Corporation recognized Curt Skene as their best Training & Certification Program Manager in the world. In October 1998, Curt left Microsoft Canada to become President and Chief Operating Officer of ExecuTrain Canada, a $15 million dollar computer training business.
In his first year, Curt Skene was able to coach his Canadian team to winning four worldwide awards (in business excellence, sales growth (x2), and business leadership). No other country had ever accomplished that feat.
Change this Are You Ready To Engage & Energize Your Audience? to Passionately Speaking On Simple Thinking That Changes Lives!
Topics
CURT SKENE DELIVERS A FUNNY,
INTERACTIVE AND THOUGHT PROVOKING MESSAGE!
Curt Skene speaks throughout North America on Sales, Marketing, and Customer Creativity. He also offers a stage hypnosis program that can be included as an add-on event to any of his business programs. Curt has spoken to a wide range of audiences including, retail, professional services, consumer products, not for profit, associations, and information technology.
MASTER THE MARKETPLACE
RAPID-FIRE INSIGHTS FOR FINDING AND KEEPING PROFITABLE BUSINESS…
Is loyalty really dead? Have customers stopped caring about value? How can your business continue to grow and thrive in this increasingly confused marketplace? How can you reach (and keep) your customers for a lifetime? Today, every corporation is asking these questions. You'll get the answers you're looking for in this powerful, interactive corporate Keynote! In no time at all Curt will have you laughing, learning, and passionately writing down new ideas for mastering your share of the marketplace. Drawing on his award-winning business development expertise (Microsoft and ExecuTrain) Curt applies his ability as a great storyteller and showman to share his time-honored techniques for market mastery.
Suggested Audience: Sales, Marketing, and Customer Service.
Added Bonus: 80 Page Participant Workbook is available.
Video