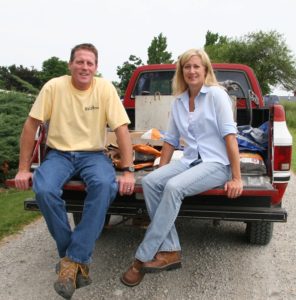 Synopsis
Speaker:        Damian Mason            
Topic Title:              
Damian Mason, Agricultural industry, Keynote Speaker, Consultant, Media Guest, Podcaster, Ag Personality and Influencer, and Author

Damian Mason is a Businessman, Agriculturist, Speaker, Podcaster, Writer, and Consultant
    Professional Fees subject to change without notice
$$ = Under – $15,000

Expenses:    As incurred                

Travels from:      USA – Arizona   
Expenses for Travel, (air and ground) Accommodations, Meals, Traveling Companion, and Incidentals are not included in the above fees.

Discounted Fees:  Under rare and special circumstances speakers may discount their fees at their discretion. i.e., booking multiple events with the same client.  Non profit organizations may also qualify for a discount.
Damian Mason is a Businessman, Agriculturist, Speaker, Podcaster, Writer, and Consultant.
Biography
Damian's life on stage began in southern California, when he won a Halloween contest dressed as Bill Clinton. Within months, he resigned his position as a sales representative for a Fortune 500 company.
Presidents change as does the marketplace. Damian reinvented himself and his business — today he speaks and advises on the two subjects he knows best: Business and Agriculture.
Since 1994, he has spoken to nearly 2,000 audiences in all 50 states and 7 foreign countries.
Damian is a graduate of Purdue University. He also studied comedy writing and improvisation at The Second City – Chicago. Damian is a member of the Screen Actors Guild and the National Speakers Association. He is one of only 900 individuals in the world to hold the Certified Speaking Professional designation.
When he's not traveling for work, Damian can be found on his Indiana farm with his wife Lori or escaping from winter at their Arizona residence.
Topics
DO BUSINESS BETTER
This rapid-paced, humorous presentation helps organizations and individuals DO BUSINESS BETTER.
Why do some companies die while others thrive? Why is consumer relevance important for prosperity? Why are habits good but routines are bad? How can your organization avoid commodity mindset?
Damian answers those questions while inspiring people to continually transform to stay in front of tomorrow's marketplace. He provides tangible lessons for success and longevity.
What your audience will take away from this program:
Why success requires constant ReInvention
Real world examples that apply to your business
Action steps to avoid commoditization
Why attempting something new won't kill your business but stagnation will!
You can also build on this program with Damian's breakout sessions or business consulting.
REINVENTION
How to thrive in a constantly evolving marketplace
What your audience will take away from this program:
The 3 methods of Reinventing
Why any successful transformation requires elements of all 3
Real world examples that apply to your business
Action steps to avoid commoditization
The dangers of being pigeon holed
Why attempting something new won't kill your business but stagnation will!
This rapid paced, humorous, business keynote examines evolution versus extinction. Why do some companies die while others thrive? Why is consumer relevance the most important objective any business can strive for?
Damian answers those questions while inspiring people to continually transform to stay in front of tomorrow's marketplace. He provides implementable lessons to achieve prosperity and longevity.
In business, as in nature, there are 2 options: adapt or perish. Success and longevity depend on your ability to reinvent yourself, your brand, your business — and maybe even your industry.
Oldsmobile was once America's most popular automobile. people watch movies but they don't rent them from blockbuster anymore. which is why damian says, "reinvent. because nobody cares how good you used to be!"
AGRICULTURE: TRENDS, TOPICS & TOMORROW
Recent topics: 2018
• Ag is consumer driven and they didn't ask for enormous chickens
• People don't really want to "know where their food comes from"
• Why Ag's "cheap food" story is outdated by several decades
• Trade isn't North American Ag's silver bullet
• Foodies, the Internet, farmers markets, and fair trade coffee are good for Ag
• The hierarchy of human needs, hybrid vehicles, and the religion of environmentalism
• High fructose corn syrup is the new tobacco
• Who thrives in tomorrow's Agriculture
An insightful and entertaining look at current issues impacting the business of food, fuel, and fiber.  Damian Mason is an agriculturist.
His presentation is a fast-paced mix of ag economist, futurist, talk show host, and comedian.
Damian addresses the "F" words of Agriculture:
Farming
Food
Fights
Fair trade
Foodies
Feelings
Food police
Finance, and the
Future of our industry.
The program is constantly updated and customized to your particular segment of Agriculture.
HUMOR FOR THE HEART OF AGRICULTURE
Hilarious ag-themed show with a positive message your audience won't stop talking about!
Damian is America's funniest agricultural humorist. your meeting is guaranteed to be a success!
People in the business of agriculture love Damian's hilarious, ag-themed material, and they respect his knowledge and advocacy for the industry. Damian delivers side-splitting ag humor with a point. Few ag speakers are funny without appearing hackneyed, and fewer are both exceptionally funny and authentically farm knowledgeable like Damian!
EXTENDED PROGRAM SESSIONS
THESE EXTENDED SESSIONS MAY BE BOOKED WITH YOUR EVENT'S KEYNOTE PRESENTATION OR AS A SEPARATE ENGAGEMENT.
FOR BUSINESS
In this intimate breakout session, Damian will meet with your management/leadership team or sales force to further explore the future challenges facing your business or industry, providing step-by-step advice on your choice of a variety of business topics from: 3 Methods of ReInvention, What You Need and What You Don't, Goals and Goal Setting, Getting Past What's Holding You Back, Money, Be Careful Who You Listen To, Salesmanship, Constant Creativity, Your Common Thread, and Acceptance, Age, Fear, and Fulfillment.
FOR AGRICULTURE
Similar to the business breakout session, Damian meets with your members in an intimate breakout session for an in-depth discussion on the specific challenges facing the business of agriculture and changes you can make to strengthen your position in this ever-changing marketplace. Get step-by-step advice on your choice of a variety of topics from: Sales, Communication, and Business Practices.
Testimonials
_____________________________________
MONSANTO
"THANK YOU FOR THE GREAT CONTRIBUTION YOU MADE TO MAKING OUR TWO YIELD CHASER EVENTS SO SUCCESSFUL. I WILL DEFINITELY KEEP YOU IN MIND FOR FUTURE MEETINGS."
— ROB DUNLOP, REGIONAL BUSINESS DIRECTOR
________________________________________
MONSANTO
"I HEARD A LOT OF COMPLIMENTS FROM OUR CUSTOMERS AND MOST SAID, 'THIS IS EXACTLY WHAT I NEEDED AND IT'S A NICE DEPARTURE FROM DATA HEAVY MEETINGS!' I HIGHLY RECOMMEND YOU HIRE DAMIAN MASON AT YOUR NEXT EVENT!"
— CHELLI FALETTI, CORPORATE EVENT COORDINATOR
________________________________________
SHEARER EQUIPMENT
"THANK YOU FOR HELPING MAKE OUR EVENT A HUGE SUCCESS! YOU WERE A GREAT ADDITION TO OUR EVENT! YOU HAVE AN UNCANNY ABILITY TO READ THE AUDIENCE AND TAILOR YOUR DELIVERY TO THE MOOD OF THE ROOM. APPRECIATE YOUR ASSISTANCE BEFORE THE EVENT AS WELL – SMOOTH PLANNING AND GREAT DELIVERY – WELL DONE!"
— TARA SHELDON, INTEGRATED SOLUTIONS MANAGER / CORPORATE MARKETING MANAGER
________________________________________
"YOU WERE A BIG PART OF MAKING THE DAY A SUCCESS."
— BRIGHAM TUBBS, CO-OWNER
OHNWARD BANCSHARES, INC.
________________________________________
"BELIEVE ME WHEN I SAY THAT YOU WERE BY FAR THE BEST KEYNOTE WE HAVE HAD! YOUR MESSAGE HIT HOME FOR MANY AND THAT WAS PROVEN IN THE NUMBER OF INDIVIDUALS YOU HAD ATTEND YOUR BREAKOUT. YOU ARE GREAT AT WHAT YOU DO! "
— HANNAH PERRONE, MARKETING DIRECTOR
OHNWARD BANCSHARES, INC.
________________________________________
"THANKS FOR BEING A HUGE PART OF OUR NATIONAL SALES MEETING. EVERYONE TRULY ENJOYED YOUR MESSAGE — I EVEN HAD A REP TEXT ME OVER THE WEEKEND SAYING HE IMPLEMENTED YOUR ADVICE. I APPRECIATE THE CHALLENGE AND ENCOURAGEMENT YOU GAVE OUR TEAM."
— MISTI MCBRIDE, DIRECTOR OF MARKETING
AGXPLORE
________________________________________
DUPONT PIONEER – COMMERCIAL UNIT 12
"THE CROWD LOVED YOU! I HAD REPS COMING UP TO ME ALL MORNING YESTERDAY SAYING HOW MUCH THEY APPRECIATED HAVING YOU PERFORM! THE CU12 LEADERSHIP TEAM (AND MYSELF) COULD NOT BE HAPPIER WITH HOW EVERYTHING TURNED OUT!! THANK YOU AGAIN FOR EVERYTHING!!! IF WE HAVE ANOTHER EVENT THAT REQUIRES A SPEAKER, YOU WILL BE FIRST ON MY LIST!"
— MIRANDA MARTIN
________________________________________
PACIFIC NORTHWEST GRAIN & FEED ASSOCIATION
"DAMIAN MASON'S "AG TRENDS, TOPICS & TOMORROW ('F WORDS FOR AGRICULTURE')" WAS INTERESTING, ENTERTAINING AND THOUGHT PROVOKING – A WELL-RECEIVED AND MUCH TALKED ABOUT PRESENTATION BY OUR CONVENTION MEMBERS!"
— MARGERIE SEDAM, DIRECTOR
________________________________________
ANNUAL MEAT CONFERENCE 2017
"IT WAS A PLEASURE TO HEAR YOU SPEAK AND PRESENT AT THE AMC THIS YEAR – I WISH I HAD A CHANCE TO TELL YOU IN PERSON THAT THIS WAS BY FAR MY FAVORITE PRESENTATION FOR THE CONFERENCE – YOU ARE MOST DEFINITELY HUMOROUS."
— CHRISTINA ZHANG
________________________________________
HELENA CHEMICAL
"I HAVE HAD LOTS OF COMPLIMENTS FROM THE CROWD. THIS WAS JUST WHAT THE GROWERS NEEDED TO HELP THEIR ATTITUDES. AS ALWAYS YOU DO AN AWESOME JOB."— TIM LUTHY, HELENA CHEMICAL
________________________________________
DEKALB & ASGROW SEED
"YOUR HUMOR FOR THE HEART OF AG, AND REINVENTION SESSIONS BOTH RECEIVED VERY POSITIVE FEEDBACK FROM OUR DEALERS! WE PARTICULARLY LIKED YOUR STRAIGHTFORWARD APPROACH, AND ABILITY TO KEEP THE AUDIENCE INVOLVED. THE MATERIAL PRESENTED WAS VERY RELEVANT TO THE RETAIL AG BUSINESS CLIMATE TODAY, AND THE WORKSHOP PROVIDED US SEVERAL FOLLOW-UP OPPORTUNITIES WITH THIS GROUP OF SALESPEOPLE."
— TROY A. CLAWSON, DISTRICT SALES MANAGER
________________________________________
COLORADO STATE UNIVERSITY EXTENSION, SOUTHERN ROCKY MOUNTAIN AG CONFERENCE
"YOU GAVE A VERY GOOD PRESENTATION, YOU HAD PEOPLE LAUGHING WHO ARE OFTEN KIND OF STOIC. YOUR INCLUDING THE AUDIENCE IN YOUR PRESENTATION WAS EXCELLENT. YOU LEARNED ABOUT OUR COMMUNITY AND MADE PEOPLE FEEL WELCOME IN YOURS. YOUR HIGH ENERGY WAS EVIDENT EVEN AT 7500 FEET. I HAVE HAD MANY POSITIVE COMMENTS SINCE YOU WERE HERE. PEOPLE WOULD LIKE TO SEE YOU BACK AGAIN."
— MARVIN REYNOLDS
________________________________________
ALBERTA AGRICULTURAL SERVICE BOARD
"DAMIAN PRESENTED AT THE 2017 PROVINCIAL AGRICULTURAL SERVICE BOARD CONFERENCE IN EDMONTON AND ABSOLUTELY ROCKED IT. WILL DEFINITELY BE LOOKING AT BRINGING HIM BACK."
— KYLE MEUNIER
________________________________________
MONTANA FARM BUREAU
"DAMIAN'S HUMOR RESONATES WITH THE AGRICULTURAL COMMUNITY BECAUSE HE UNDERSTANDS OUR RURAL LIFESTYLE AND HE UNDERSTANDS THE ISSUES WE FACE. HE CAN TALK CANDIDLY WHILE KEEPING US LAUGHING FOR THE ENTIRE EVENT. HE WAS A GREAT FIT FOR THE MONTANA FARM BUREAU ANNUAL CONVENTION!"
— ALENA STANDLEY
________________________________________
SOUTHERN CROP PRODUCTION ASSOCIATION
"HOW DO I EXPLAIN WHAT YOUR PART OF OUR MEETING MEANT TO ALL OF US? YOU CHALLENGED US IN SO MANY WAYS….THROUGH HUMOR, OF COURSE, BUT EVEN MORE SO THROUGH YOUR THOUGHT PROVOKING AND INTENSE COMMENTS ABOUT OUR INDUSTRY AND WHERE WE ARE HEADED. WHEN FOLKS ARE STILL TALKING ABOUT YOU DAYS…WEEKS… LATER, YOU KNOW YOU DID YOUR JOB!"
— KASH CASSADY
________________________________________
FARM CREDIT BANK OF TEXAS
"HE KNOCKED IT OUT OF THE PARK! EDGY, SMART, FUNNY, COMPLETELY ORIGINAL UNIQUE TAKE ON ALL HIS TOPICS. WE LOVED HIM!"
— MICHELLE MCCORMAC – SPECIAL EVENTS MANAGER
________________________________________
TITAN PRO SCI, INC.
"THANK YOU VERY MUCH FOR TAKING THE TIME TO SPEAK AT OUR KICKOFF EVENT LAST MONTH. WE RECEIVED GREAT FEEDBACK AND APPRECIATE YOU HELPING US PUT ON A GREAT EVENT. THANKS AGAIN!"
— THE TITAN PRO TEAM – OWNERS: JEFF & KRISTIE
________________________________________
INDEPENDENT COMMUNITY BANKS OF NORTH DAKOTA (ICBND)
"I'VE HAD THE PLEASURE OF WORKING WITH DAMIAN MASON TWICE NOW IN THE LAST TWO YEARS. OUR FIRST MEETING WAS AS A KEYNOTE. THEY LOVED HIM. HE REALLY GAVE THEM NEW INSIGHT.
THE SECOND WAS DAMIAN KICKING OFF OUR CONVENTION AS THE OPENING SESSION SPEAKER. WHAT A GREAT WAY TO OPEN THE CONVENTION – SO MUCH ENERGY, HUMOR, AND GREAT INFORMATION FOR ALL OUR BANKERS – FROM BANK OWNERS AND CEOS TO LENDERS AND EMERGING LEADERS.
DAMIAN IS A PLEASURE TO WORK WITH. HE WAS IN TOUCH WITH ME PRIOR TO MAKE SURE THAT I HAD EVERYTHING I NEEDED, AND ALSO MADE SURE HIS KEYNOTE WOULD BE SPOT ON FOR OUR GROUP.
I WOULD HIGHLY RECOMMEND WORKING WITH DAMIAN!"
— WENDY J. RUUD, VICE PRESIDENT
________________________________________
BOEHRINGER INGELHEIM VETMEDICA, INC.
"THANK YOU FOR DOING A FANTASTIC JOB IN SAN DIEGO. THERE WERE A TREMENDOUS AMOUNT OF POSITIVE COMMENTS ABOUT YOUR TALK, THE AUDIENCE ENJOYED YOUR INFORMATION AND CONTENT."
— MATT WILLIAMS, BRAND MANAGER & CATTLE NATIONAL ACCOUNTS
________________________________________
ICBND SCHOOL OF AG LENDING
"DAMIAN MASON HIT IT OUT OF THE BALL PARK – OR SHALL I SAY FIELD SINCE WE WERE AT AN AGRICULTURAL LENDING SCHOOL! THIS IS A SCHOOL THAT BRINGS IN MANY LOCAL BUSINESS SPEAKERS, FELLOW INDEPENDENT COMMUNITY AG LENDERS AND STATE DIGNITARIES TO TEACH NEW AG LENDERS WHAT TO EXPECT IN THEIR FIELD OF WORK. IT IS A WEEKLONG SESSION OF DISSECTING 'JOE FARMER' AND WORKING ON CASE STUDIES OF ALL NATURE TO HELP FURTHER ADVANCE OUR COMMUNITY BANK AG LENDERS. DAMIAN WAS A GREAT CHANGE OF PACE MID-WEEK THROUGH THE SESSION. HIS FAST-PACED COMEDIC APPROACH TO HIS SESSION REALLY LIVENED UP THE GROUP. YOU CAN TELL THAT HE HAS A PASSION FOR AGRICULTURE, LOVES WHAT HE DOES AND IS VERY KNOWLEDGEABLE IN HIS FIELD. HE RECEIVED TOP RATING IN ALL EVALUATIONS."
— WENDY J. RUUD, VICE PRESIDENT
________________________________________
WENSMAN SEED
"YOUR PERFORMANCE ON DAY ONE OF OUR ANNUAL COMPANY MEETING WAS OUTSTANDING! YOUR ABILITY TO INTERACT WITH THE AUDIENCE AND WEAVE IN LOCALIZED ANECDOTES TOOK YOUR PRESENTATION TO A HIGHER LEVEL. OUR EMPLOYEE GROUP CONTINUED TALKING ABOUT YOUR STORIES AND JOKES THROUGH THE ENTIRE THREE-DAY MEETING. THANKS!"
— DAN SARTELL, MARKETING MANAGER
________________________________________
AMERICAN MEAT SCIENCE ASSOCIATION
"DAMIAN NAILED IT AT OUR RECIPROCAL MEAT CONFERENCE IN SAN ANGELO, TX. HE RESONATED WITH THE STUDENTS AND THE PROFESSIONALS BY MAKING THOUGHT PROVOKING STATEMENTS, WEAVING IN CURRENT EVENTS, AND MAKING US LAUGH OUT LOUD. GREAT JOB!"
— BUCKY GWARTNEY, PHD, PRESIDENT
Video: