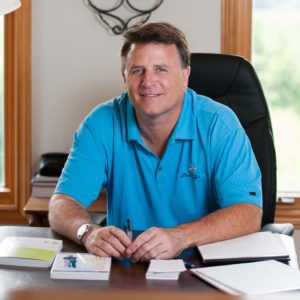 Synopsis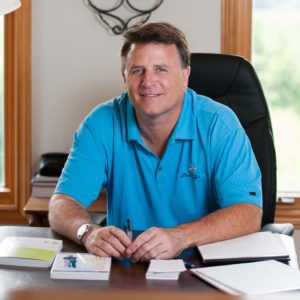 Speaker:            David Chilton        
Topic Title:              
The Wealthy Barber
    Professional Fees subject to change without notice
Expenses:    As incurred                

Travels from:    Waterloo, Ontario.    
Expenses for Travel, (air and ground) Accommodations, Meals, Traveling Companion, and Incidentals are not included in the above fees.

Discounted Fees:  Under rare and special circumstances speakers may discount their fees at their discretion. i.e., booking multiple events with the same client.  Non profit organizations may also qualify for a discount.
The Wealthy Barber Returns
Significantly Older and Marginally Wiser, Dave Chilton Offers His Unique Perspectives on the World of Money
Yes, I know The Wealthy Barber Returns isn't the most creative title. My daughter asked, "What's next, Dad? The Wealthy Barber Goes to Hawaii? It's like the old Gidget series." I closed her RESP.  Dave
Biography – David Chilton
Former "Dragon" on CBC TV's Dragons' Den, Bestselling Author of The Wealthy Barber
The Wealthy Barber Returns
Until recently, I believed I would never write another personal-finance book. Luck played such a huge role in The Wealthy Barber's success that I didn't want to tempt fate. So what changed my mind? Frustration. After watching Canadians' savings rates plunge, debt levels skyrocket and investment returns consistently disappoint over the last decade, I was pulling my hair out. I wondered, "How can I help?" I'm hopeful that The Wealthy Barber Returns will answer that question.
Whether it's helping millions of Canadians achieve personal financial success or investing in low-fat cookbooks, David Chilton has always had a knack for recognizing great ventures, a skill he leveraged as a "dragon" on CBC television's #1 hit show, Dragons' Den. Called "charming, unpretentious, and funny," by The Chicago Sun-Times, David puts his business expertise and life experience to work in his informative and inspiring talks.
David began his career by self-publishing his book The Wealthy Barber in 1989. It was written in 26 months, and was specifically targeted toward those with little investment experience, in order to help them develop positive personal-finance habits. The book has become one of the most popular Canadian books of all time, selling over two million copies since its release.
His second book, also self-published, is The Wealthy Barber Returns, and is yet another runaway Canadian bestseller. David is also the publisher of the bestselling cookbooks Looneyspoons, Crazy Plates, and Eat, Shrink & Be Merry! (working with authors Janet and Greta Podleski).
David is an economics graduate from Wilfrid Laurier University, where he won the award for the highest mark in the country on the Canadian Securities Course. Cheating was never proven but widely suspected. He is a frequent guest on national television and radio shows.
In 1989, he released The Wealthy Barber. It went on to sell an astonishing two million copies in Canada. After milking his one and only good idea for years, Dave left the personal-finance field to home-school his children. His daughter escaped after a few months, but his son served out his entire sentence of three years less a day. Both children somehow overcame the experience and are now attending university.
Over the years, Dave also published the bestselling cookbooks Looneyspoons, Crazy Plates and Eat, Shrink & Be Merry! along with authors Janet and Greta Podleski. Adding no value but taking a third of the profits, guilt finally overwhelmed Dave and he left the sisters' business in 2007. They just recently noticed.
His true professional passion, however, remains the field of personal finance, where he tries to mix humour and common sense to help people handle their money more wisely. A frequent guest on national TV and radio shows, and a much sought-after speaker, Dave lives just outside Waterloo, Ontario.
Topics – David Chilton
A Truly Unique Perspective
A Truly Unique Perspective is quickly becoming bestselling author, entrepreneur, financial guru and "dragon" David Chilton's most sought after presentation.
As someone who has experienced both success and failure, David humorously illustrates how a healthy perspective can lead to positive results, despite what life throws at you, using examples from both his professional and private life, including "behind the scenes" stories from Dragons' Den.
Success Strategies
David Chilton's recipe for success is hard work, a clear vision and some clever marketing. Whether it's helping thousands of Canadians achieve personal financial success or investing in low-fat cookbooks, David has always had a knack for recognizing great ventures from the get-go.
Famously known for his all-time bestselling book The Wealthy Barber, David has in recent years partnered up with the Podleski sisters to take on the multi-national, billion-dollar food industry.
As their company president and publisher, David has helped the Podleskis turn their idea of low-fat cookbooks into an award-winning food company. The Podleski cookbook, Looneyspoons, is now one of the fastest selling books in Canadian publishing history. Hear this true David versus Goliath story from the inspiring, funny and entertaining David Chilton.
The Common Sense Guide to Successful Financial Planning
The book The Wealthy Barber has accomplished a "publishing impossible" by selling over two million copies in North America. More than ten years after it was first published, it still appears regularly on bestseller lists. The reason for its sustained popularity? It provides financial education in an entertaining and understandable format.
The Wealthy Barber is not full of new techniques, complex strategies, nor get-rich-quick-or-even-semi-quick schemes. Instead, it focuses on the financial planning basics that, over time, have proven to be effective. It's primarily common sense—common sense that, unfortunately, in our society is not common knowledge. By using a "novel" format and strong doses of humour, Dave has taken the intimidation and boredom out of the financial-education experience.
Dave's speech delivery does not fit the stereotype of a dry financial expert. The Chicago Sun-Times said it most succinctly when they stated "Chilton is charming, unpretentious, and funny."
Testimonials
Chilton has probably motivated more people to take actual control of their personal-financial lives than any other speaker or writer has in this decade.
Your Money
Dave's speech was the best I've ever heard – the audience reaction was nothing short of amazing.
United Way
A world-class speaker! Our audience was highly impressed and in our follow-up surveys the vast majority gave him our highest rating.
Grain Farmers of Ontario
David Chilton was AMAZING! We are starting to receive comments from our post-conference survey and everyone said he was the "icing on the cake" for the whole conference. All in all, truly amazing presentation.
Scotiabank
Video