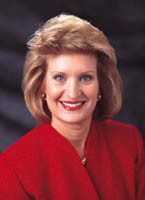 Synopsis
Speaker:      Dianna Booher
Topic Title:              
Dianna Booher, Communication expertise (executive presence, leadership communication, sales presentations and  proposals, writing and publishing, interpersonal skills, effective meetings
    Professional Fees subject to change without notice
$$ = between $10,000 – $15,000 
Expenses:    As incurred                
Travels from:         Texas, USA
Expenses for Travel, (air and ground) Accommodations, Meals, Traveling Companion, and Incidentals are not included in the above fees.
Discounted Fees:  Under rare and special circumstances speakers may discount their fees at their discretion. i.e., booking multiple events with the same client.  Non profit organizations may also qualify for a discount.
Biography
Author of 49 books, published in 62 foreign language editions (major U.S. publishers include
Penguin Random House, Simon and Schuster, and McGraw-Hill).
Key books include:
Communicate Like a Leader
Creating Personal Presence: Look, Talk, Think, and Act Like a Leader
Communicate With Confidence
Faster, Fewer, Better Emails
Breadth of communication expertise (executive presence, leadership communication, sales presentations and proposals, writing and publishing, interpersonal skills, effective meetings)
Featured/interviewed on Good Morning America, USA Today, The Wall Street Journal, Fast Company, Bloomberg, NPR, Forbes.com, CNN,  Investor's Business Daily, Industry Week, FOX, Boardroom Reports, Washington Post, New York Times, New York Post
Awards/Recognition:
IBM Star Quality Award for writing and presentations programs
Frito-Lay Minority/Woman-Owned Vendor of the Year Award (for overall impact)
Blogger for HuffingtonPost.com and The CEO Magazine
"Top 100 Thought Leaders" & "Top 100 Minds on Personal Development"—-By Leadership Excellence/HR.com


Clients: More Than Half of the Fortune 500
BP
Sabre
NASA
Bank of America
Bell Helicopter
VHA
ExxonMobil
WalMart
Siemens-Medical
Principal Financial Group
Merrill Lynch
MaryKay
PNC Bank
Marriott Hotels
Air National Guard
US Navy
PepsiCo
Frito-Lay
Hewlett Packard
Anthem Blue Cross Blue Shield
Fujitsu
Chevron
Boeing
American Airlines
Hyatt Hotels Corporation
Hallmark
Shell Oil
JCPenney
Deloitte & Touche
Salomon Smith Barney
ConocoPhillips
 IBM
US Senate
J.P. MorganChase
MDAnderson  Cancer Center
Northwestern Mutual
Texas Instrument
Lucille Packard Children's Hospital
Topics
Executive Presence to the Power of C™
Audiences members will identify concrete characteristics that set them apart as influencers in the C-suite. They'll learn to think on their feet, structure a message for executives, and pay attention to body language so that it supports rather than sabotages their message.
Communicate Like a Leader! Connecting Strategically to Coach, Inspire, and Get Things Done
People often get promoted from supervisor to manager or from manager to executive with brilliant technical skills but without the accompanying leadership and communication skills for the job. As a result, these bosses get stuck in micromanagement mode. Dianna gives leaders key communication principles to coach teams to successful performance before micromanagement happens.
  What MORE Can I Say? Communication Strategies for Leaders
Need to get a point across quickly? Expand influence? Persuade others to change their behavior? Audience members will walk away with guidelines for moving people to action. Thus, they'll avoid common pitfalls that lead to lost productivity, low morale, and lower profits.
Get Your Book Published to Promote Your Career and Build Your Credibility
Anyone today can publish a book. In this session, Dianna will show attendees how to SELL their book to a major publisher so that it gets wide distribution, receives the attention it deserves, and earns the author credibility and career advancement.
Writing a Quality Book Quickly—in 7-21 Days!
Audience members will walk away with a 12-step, repeatable process for writing a quality book quickly—in 7-21 days.
Testimonials
It's not easy finding speakers to meet the diverse needs of our conference attendees….The feedback we got from your presentation has been incredibly positive. Dianna, your insights on specific situations our members face every day were so enlightening.
Director of Operations, VisionServe Alliance
The session was fantastic. I only heard positive things about  it. The only thing I would do differently would be to book you longer. The group really got a lot out of your session. I appreciate all of your hard work and I look forward to working with you in the future.
Lockheed Martin, Career Development
Thank you again for the session yesterday. You were present with the group, made it relevant to our line of work and we felt significant even if we are a small organization in the range of your clientele. You certainly demonstrated effective communication in a comfortable yet challenging way and provided concrete skills that we will definitely follow up on here. You gave me much to work with.
President and CEO, Illinois Hospital Association
Few can communicate as effectively as Dianna Booher–whether verbally or orally. Dianna's breath of experience and knowledge is unsurpassed–as an author of over 40 books, she walks her talk and talks her walk. An ideal leader for any team.
Founder, CEO, Colorado Authors Hall of Fame
If you are looking for communications expertise, you can't do any better than Dianna Booher and Booher Consultants, Inc. Dianna's expertise in the area of communications is unquestionable. I think one of Dianna's great gifts is her ability to take that expertise and show you how to apply it in your everyday communications to be more effective. Dianna's program was packed with information that will immediately translate to bottom line dollars for my organization. In fact, I am working on a proposal right now that has the potential to significantly alter the future of my company and I feel much more confident in its success because of what I learned. As a speaker and trainer, Dianna is thoroughly engaging, uses lots of interaction to keep people actively involved and has some of the best handouts I saw in three days of presentations by the industry's best speakers and trainers. Knowing Dianna, I am sure the other speakers and trainers at Booher Consultants are equally knowledgeable and will bring real results to your organization.
Chief Evangelist, Sane Crypto
Dianna provided an online, info-packed, 60-minute training session to my group of authors and public speakers. She was a delight to work with before, during and after the program, and provided quality training in an engaging and memorable manner. I highly recommend her to you.
Perspective Transformational Speaker, Marnie.com
Every organization needs to hear Dianna's vital keynotes about the importance of effective communications. Dianna is a seasoned professional that customizes her presentations, is flexible in working with clients and always presents cutting-edge content. Executive Excellence magazine has recognized Dianna on its list of the Top 100 Thought Leaders in America and Successful Meetings magazine named Dianna on its list of 21 Top Speakers for the 21st Century. Your audiences will rave about Dianna's presentations!
When it comes to communications of any sort – written, electronic (email, Tweets, social networking posts), spoken (presentations, persuasion, conversation), or even non-verbal (body language and vocal inflections) – Dianna Booher and Booher Consultants is THE renowned source. That's who I go to whenever I need relevant, correct and timely expert information.