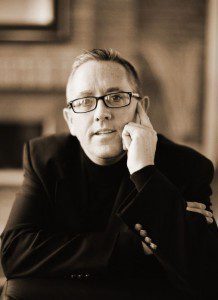 Synopsis
Speaker:    Dr. Jeffrey Magee, Professional Development, Sales, Leadership               
Topic Title:              
Dr. Jeffrey Magee, Professional Development, Sales, Leadership
    Professional Fees subject to change without notice
Expenses:    As incurred                

Travels from:  Nevada   

Expenses for Travel, (air and ground) Accommodations, Meals, Traveling Companion, and Incidentals are not included in the above fees.

Discounted Fees:  Under rare and special circumstances speakers may discount their fees at their discretion. i.e., booking multiple events with the same client.  Non profit organizations may also qualify for a discount.
Dr. Jeffrey Magee, Personal Professional Development, Sales Mastery, Leadership
Biography
Dr. Jeffrey Magee, has been called one of today's leading "Leadership & Marketing Strategists." Today, under Jeffrey Magee, LLC, Magee works with C-Suite, Business Leaders, Military Generals & CEO2CEO Peer Groups across America.
Jeff is the Author of more than 20 books, three college graduate management text books, four best sellers, and is the Publisher of PERFORMANCE/P360 Magazine, former Co-Host of the national business entrepreneur program on Catalyst Business Radio, and a Human Capital Developer for more than twenty years with www.JeffreyMagee.com.
PROFESSIONAL CREDENTIALS
Magee is committed to professional excellence for you, his client and his on-going certification credentials are significant. Along with advanced degrees, he is a:
Certified Board Executive (CBE)
Certified Speaking Professional (CSP)
Certified Management Consultant (CMC)
Certified Professional Direct Marketer (PDM)
Experience
Dr. Jeffrey Magee brings over two decades of Executive and Corporate Development expertise, with the last decade working in both the start-up to mature-growth market business sector and with differing State National Guard Adjutant Generals across America.
Jeff has and does maintain long term clients working with Association and Organizations at the Board level and across the C-Suite. Beyond this, the importance of working with an organizations entire Human Capital platform from on-boarding, integration, and sustained engagement is critical for an organizations health blue-print. Jeff works with organizations (profit and not-for-profit, private and public sector) in the multi-million dollar earnings market through to six-billion dollar earnings market.
Understanding the reality of hard work ethics and drive from an early age, raised on a farm, Jeff started his first business at age 15 and sold it before going to college. By age 24, he was recognized by American Home Products a Fortune 500 company as its top salesman in the nation, while at the same time becoming the youngest certified sales instructor for the Dale Carnegie Sales Course.
After experiencing downsizing in 1987, he went on to work as a sales associate for the nation's largest educational and youth advertising/marketing firm, Target Marketing, and was promoted to Vice President of Sales and Chief Operating Officer within two years.
Recognitions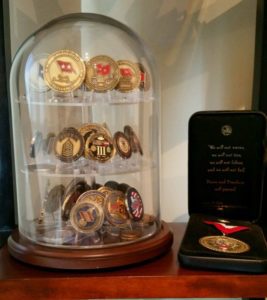 He has been recognized as one of the "Ten Outstanding Young Americans" (TOYA) by the U.S. Junior Chamber of Commerce, and twice selected to represent the United States at the World Congress as a Leadership Speaker (Cannes, France and Vienna, Austria).
A three-term President of the Oklahoma Speakers Association and twice awarded their Professional Speaker Member of the Year, today, the Chapter's outstanding member of the year is awarded the "Jeff Magee Member of the Year Award." Jeff served for four years as an appointed Civil Service Commissioner (Judge) for the City/County of Tulsa Oklahoma, before relocating to Montana.
Work History/Today
Today, Magee is the author of the nationally syndicated "Managerial-Leadership" column targeted towards business owners and the C-Suite that you may have seen in your local business newspaper and serves as the publisher of Professional Performance Magazine/PERFORMANCE360 – a Quarterly success achievement publication with editorial contributions for the World's leading personalities.
Jeff is the author of more than 20 leadership, performance, and sales books that have been transcribed into multiple languages including four best-sellers. In fact, his text, Yield Management has been a #1 selling graduate management school textbook with CRC Press, while The Sales Training Handbook by McGraw-Hill was an instant best seller and has been transcribed into more than 20 languages. While his newest books it! and Your Trajectory Code released January 2015 by John Wiley, the world's largest trade book publisher, are best-sellers. The Managerial-Leadership Bible, Revised Edition his fourth college text book released also in 2015 by PEARSON EDUCATION, the world's largest academic text book publisher is changing how people look at human capital development and engagement!
His signature managerial-leadership engagement development series THE LEADERSHIP ACADEMY OF EXCELLENCE® is utilized by many of the Fortune 100 firms, the ARMY National Guard, Federal Reserve, Farm Credit Banks, as well as Entrepreneurial business owners today at the C-Suite level and as an interactive engaged managerial-leadership effectiveness series with senior leaders. Understanding human capital performance and talent development, Jeff has a unique lens for revenue generation in everything he does and this is enhanced with his extensive sales training and coaching options for B2B and B2C utilization.
Recently, Magee was commissioned to design, train, and present a new series of national leadership and sales recruitment programs for more than the 5,000 professional sales recruiters and sales managers with the U.S. Army National Guard. For this he has subsequently received the prestigious Commander's Coin of Excellence. He also been invited to keynote at many major associations in America and at West Point Military Academy on leadership.
Simultaneously Magee was recognized as The U.S. Small Business Commerce Association (SBCA) 2010 Best of Business Award in the Lecture bureau category. The SBCA Best of Business Award Program recognizes the best of small businesses throughout the country. Using consumer feedback and other research, the SBCA identifies companies that we believe have demonstrated what makes small businesses a vital part of the American economy. The selection committee chooses the award winners from nominees based off information taken from monthly surveys administered by the SBCA, a review of consumer rankings, and other consumer reports. Award winners are a valuable asset to their community and exemplify what makes small businesses great.
In 2011, Magee un-merged from Western CPE to continue with his own firm Jeffrey Magee (Leadership Training & Technology/What You Need To Succeed!), and has been a regular content provider to AICPA, Western CPE, Boomer Consulting, iShade, CPELink, and many of the Fortune 500 Firms and Government Agencies, as well as appearing regularly at major conventions and conferences around the World. Twice invited to Keynote at the World Congress (Cannes, France and Vienna, Austria), Jeff is known to many as the "thought leaders, thought leader"!
With more than 2,000 hours of accredited CPE/CLE courseware and consulting deliverables for CPAs, EAs and Attorney's, Jeff has worked with and trained some of America's leading Subject-Matter-Experts (SMEs) within America's top consulting, accounting and legal organizations!
Over the past two decades leading training and development organizations such as Fred Pryor Seminars, SkillPath Seminars, CareerTrack Seminars, American Management Association, the Conference Board, AICPA, and Fortune 100 training enterprises have contracted with Magee to design courseware for them and provide train-the-trainer programs to equip others with his technologies to lead countless others to performance excellence around the World.
The London Business Gazette has hailed Jeff as "An American Business Guru." Recipient of the prestigious United States Junior Chamber of Commerce's "Ten Outstanding Young Americans" (TOYA) Award, former President George Bush and the U.S. Army National Guard recognized him with the high honor of the "Total Team Victory & Freedom Award." However, more important than Magee's credentials and accomplishments, he is market proven and here today to serve you.
Topics – Performance Based Business Guru
PERFORMANCE EXECUTION™: For The Success Minded Individual!
Performance Driven & Value Added Selling – Leveraging The "it!" Principles For Your Business Success Today and Tomorrow!©
Leadership Academy of Excellence
Leadership Survivor Institute Leadership Survivor Academy
Featured Testimonials
I have known and worked with Jeff for 10 years, he is a brilliant consultant and presenter. I contracted his services for teaching sales to an Army Recruiting Organization which produced quick results. Jeff is a big thinker and an asset to any organization.
Kevin Preston, MBA, M Ed – Director of Veterans Initiatives – The Walt Disney Company
I hire Dr. Jeff for continuous sales training workshops for our members. We had him as a keynote speaker for our leadership conference this year and he was outstanding! He is one of the most professional trainers I've ever worked with and receives the highest ratings available after each session. He is a fantastic teacher, who motivates our sales teams to go back out there and sell, sell, sell! A pleasure to work with and I highly recommend him to anyone looking for sales, leadership and motivation speakers.
Becky Carron, CMP, CMM – Sr. Director of Meetings & Conferences at Natl Assn of Electrical Distributors
Testimonials
We are proud to have impacted so many people and so many organizations. Here are just some of the people who have taken the time to share their experience working with Jeff.
Business Testimonials National Guard Testimonials
To any leader who is looking for tools and insights on helping your company grow, I'll share this endorsement. I had the privilege and the pleasure to participate in a CEO Club educational curriculum that Dr. Jeff lead. His insights were spot on and the "take aways" were very beneficial. I'd highly recommend you engage with Dr. Jeff and his teachings.
Rick Dalrymple, CPIA, CMIP – Risk Management Expert
I've been in the professional speaking industry for 20 years. Fortunately, I crossed paths early on with Jeff Magee. Jeff is a prolific author, presenter and expert on leadership. He is the go-to expert for Fortune 500 companies seeking to stay ahead of the competition while building a strong culture of leadership. Those seeking cutting edge information and strategies owe it to themselves and their organization to seek out Jeff's expertise!
Lois Creamer, Author of "Book More Business: MAKE MONEY SPEAKING!
The skills I learned then and since have helped tremendously. I would say that help was on two fronts. First managing and working with co-workers (lateral and vertical in both directions.) Second, with time management with personal goals, objectives and simply juggling the priorities and distractions we fact at home and in the office. I strongly believe the reason Jeff had such a huge impact on my skill sets is that his lessons are "compact".
Christopher Pike, Finance Director
The topics we have had him speak on are Performance Execution, and Leadership and Change Management. He is a dynamic and informative speaker. Our participants have rated him at the top of our speakers and faculty. The participants are the leading innovators and most successful farm and ranch businesses in North America. Many are also involved in businesses outside of agriculture.
Danny Klinefelter, Honor Professor and Regents Fellow, Texas A&M University
Out of all of the speakers I have heard since joining NSA and NSA Georgia in June of 2002, I have never experienced a program where the speaker shared as much energy, enthusiasm, knowledge, expertise, honesty and generosity as you did at our meeting this past Saturday. The buzz is that this is the best program NSA Georgia has ever had.
Ava S, Wilensky, PhD, Principal CORE InSites, Inc.
Our POD has not stopped talking about our new approach to team dynamics since our Wednesday meeting with you. My POD drove 4 hours home together after the meeting and was able to get a lot of concerns and ideas out onto the table for discussion. It was the best thing that could have happened to us. We all feel much more positive toward each other and it is helping our selling efforts out in the field.
Marc Antecki, Forest Therapeutics,Buffalo, NY
I wanted to thank you so very much for the inspirational words that you spoke at a recent Leadership Academy that I attended in Tulsa, OK for the US Junior Chamber. I am the 2009 President of the Westminster Jaycees in Maryland and I would love to have you come and talk to my Chapter.
Jamie Haines, 2009 President of the Westminster Jaycees
I went to the NSA Winter Meeting and was blown away by the "Intensive Track" speaker… Jeff Magee! His topic of increasing sales and perfecting your speaking business would be the perfect presentation for our chapter. My second favorite speaker was a distant second-place (Truth be told, I don't even know if I had a second favorite… Jeff ruined me by setting the bar so high!)
Sam Palazzolo, President & Chief Influence Officer, Pathos Leadership Group – Home of the Influential Edge!™
First, let me THANK YOU for providing an outstanding, professional presentation yesterday at Boomer! Rave reviews followed your presentation The immediate comments I received were that people were surprise at the degree of self-assessment and reflection you drew out of them. you enabled them to actually "revolutionize" how to change their own perspective of staff around them through your formula.
Christine M. Hall, WESTERN CPE, Director of In-House Program
 Video