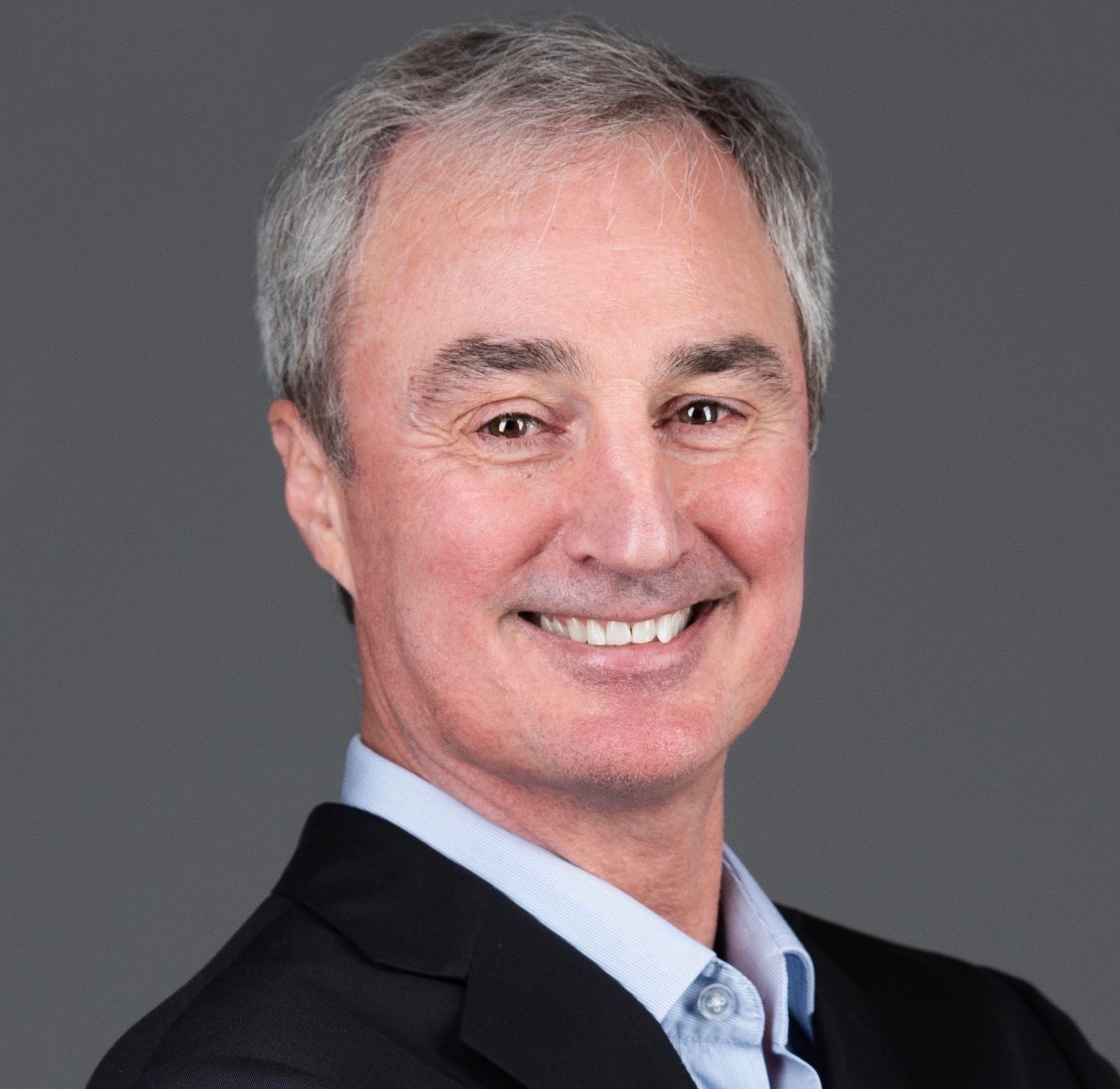 Synopsis
Speaker:    Dr. Mark DeVolder, The Change Specialist, Change                
Topic Title:              
Dr. Mark DeVolder, The Change Specialist, Change
    Professional Fees subject to change without notice
$$ = between $10,000 – $15,000
Expenses:    As incurred                

Travels from:  Vernon, BC Canada       
Expenses for Travel, (air and ground) Accommodations, Meals, Traveling Companion, and Incidentals are not included in the above fees.

Discounted Fees:  Under rare and special circumstances speakers may discount their fees at their discretion. i.e., booking multiple events with the same client.
 Non profit organizations may also qualify for a discount
Dr. Mark DeVolder, "The Change Specialist"
Dr. Mark DeVolder, "The Change Specialist" – Biography
Bullet descriptions:
Global thought leader on Change/Transition Management
Three-time Top 5 Speaker Award Winner
Author of Perpetual Pivot: How the Best Leaders Adapt to Exponential Change
Mark DeVolder is the Change Specialist and a pioneer in the field of transition management. Unique in the industry, DeVolder teaches leaders how to change.
Mark is an award winning speaker. He received the top 5 speaker award three years in a row and was voted one of the top 10 speakers in change management. Dr. DeVolder is a frequent presenter at top management meetings around the world, both live and virtual … from coaching NASA rocket scientists to re-create themselves to the cultural transformation of a $42 billion merger; from pivoting to a safety-first culture in Qatar's oil industry to preparing Egypt's largest company to restructure itself. Mark teaches leaders about Perpetual Pivot, the process of adapting to continuous change through reinvention, innovation and anticipation.
Mark delivers inspiring  keynotes that are the perfect combination of entertaining and practical, energizing and result-focused, fun and impactful. Whether live or on a virtual stage, Mark brings high-energy, humor and audience interaction to all his presentations. He uses his skill as a master storyteller to draw people into the essence of his message to drive meaningful outcomes.
Across five continents and in over 25 countries, Mark has worked with a myriad of diverse organizations, large and small, including NASA, McDonald's, GE, Autodesk, Coca-Cola, Marriott, Siemens, Medtronic, PepsiCo, Bristol-Myers Squibb, PWC, Verizon and Royal Bank of Canada. Mark has engaged and delighted audiences from Monaco to Dubai, from Singapore to London and from Istanbul to Barcelona.
As a researcher, consultant and author, Mark has written the multi-disciplinary book on managing change, entitled Perpetual Pivot: How the Best Leaders Adapt to Exponential Change.
Organizations hire Mark to:
Deliver inspiring, entertaining and practical keynotes
Unlock Change and Drive Results
Embed the mindset of Perpetual Pivot into the organization's DNA
Engage team members with targeted, interactive sessions
Increase employee engagement and team performance
Sustain success through innovation, reinvention and anticipation
Topics:
Change, Resilience, Leadership, Motivation, Innovation, Employee Engagement, Peak Performance, Disruption
Dr. Mark DeVolder, Keynote Descriptions
Program Titles:
Change-Ready: How the Best Thrive During the Worst

Harnessing the Hurricane: Adapting to Exponential Change

Unstoppable Resilience: Developing the Mindset of a Champion

Perpetual Pivot: How to Navigate through Transitions

On Fire! Energized Together, Everyone Every Day

Getting to Target Zero: Engaging High-Performance Safety
Keynote Descriptions
CHANGE-READY LEADERS: THRIVING DURING DISRUPTION
Extreme change has tested us all. And yet in the midst of disruption, there are some surprising examples of leaders who are successful in nearly impossible situations. What's their secret?  They think and act differently when it comes to change. Mark DeVolder has uncovered some of the most powerful mindsets of change-ready thinkers. In this high-energy presentation, your team will learn to embrace mindsets that conquer adversity, improve resilience and adapt to change. This memorable, interactive session will leave your audience motivated, inspired and ready for change.
Harnessing the Hurricane: Adapting Faster to Exponential Change
Change is constant, unpredictable and accelerating.  Exponential change can – much like a hurricane – leave you dizzy, dazed and disoriented, as though the earth is moving under your feet. Even if you survive the storm, you know more is coming.
Change expert Dr. Mark DeVolder throws a lifeline to you and your team with tools and strategies he's developed to clear away the fog. You will learn how to rewire your brain to adapt to change, anticipate future trends and persevere in adversity. Mark's practical principles enable you to act boldly, nimbly and quickly in face of exponential change.
During Mark's high-octane presentation, you will learn how to:
-overcome change-paralysis and get mobilized through transitions
-develop change-ready thinking and behaviours
-overcome decision-quicksand, making smart-decisions, faster
-repeat the cycle of success with the unstoppable power of resilience
Unstoppable Resilience:  Developing the Mindset of a Champion
Why doesn't the fastest runner always win the race? Or why doesn't the smartest person always get the best job? Because it's not always the ones who "start out the smartest who end up smartest." (Dweck) It takes more than natural speed, intelligence or ability to be a champion. It takes resilience. But resilience is not just for the elite with an Olympic gold around their neck. Resilience can be learned.
Mark shows leaders how to increase their grit, passion and purpose by developing the mindset of a champion. Mark's best practices will help you cultivate determination, increase resilience and conquer adversity.
You will learn powerful lessons to help you:
-create a winning mindset of self-belief and unlimited potential
-increase innovation and creativity through constructive nonconformity
-expand tenacity and decision-making responsiveness
-develop perseverance, positive attitudes and unstoppable resilience
 Perpetual Pivot: How to Navigate through Transitions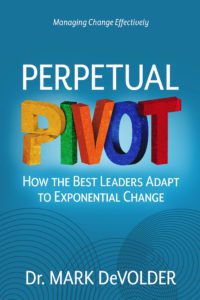 Never before have leaders faced our current level of fast and extreme change, where chaos, disruption and crisis have become the norm. Mark asks, how do we navigate through such a world? His answer is that we must learn the skills of Perpetual Pivot, a continuous process of adapting, reinvention and anticipation. Deeply practical, you will learn how to walk through the door of uncertainty into the future, armed with tools to successfully navigate transitions.
During Mark's engaging session, you will learn how to:
Navigate the three stages of transition
Thrive while living in limbo
Be mobilized, not paralyzed by uncertainty
Increase personal resilience during adversity
Create a learning plan for success
Adopt a mindset of growth potential
Stretch your inner capacity through elastic-thinking
On Fire! Energized Together, Everyone, Every Day
When individuals lose their spark, organizations lose their fire. This predicament has a devastating effect on productivity, profitability and company reputation.
But it doesn't have to be that way. Mark's test-driven model of employee engagement equips people to identify the causes of "flame out" and recognize behaviours and leadership decisions that act as a fire extinguisher.
People will learn how to apply engagement strategies that increase the total employee experience in four key areas: clarity, competence, influence and appreciation.
Mark shows leaders how to:
-identify behaviors to increase engagement
-re-ignite employee's passion for teamwork, communication and innovation
-build a culture of trust, loyalty and appreciation
-accelerate performance and productivity
Recharge your team with Mark DeVolder's industry-tested program. Get your employees and organization on fire.
 "Target Zero:  Engaging  High-Performance Safety"
Hazards and obstacles abound in the fast and frenzied pace of business today. In the rush to stay competitive, people are increasingly tempted to take short cuts and sacrifice safety. The most common barrier, however, is actually change itself. Some employees feel paralyzed by change, and when they feel paralyzed, they disengage. Without the ability or capacity to change, accidents can happen.
During Mark's high-performance presentation, you will learn how to:
-get change-right and change-ready
-defy change paralysis through Mark's mobilized for safety approach
-significantly reduce risk of accidents and liability
-identify behaviours that enhance engagement
-implement strategies to increase productivity, motivation and safety
Empower your employees to achieve "target zero."
Testimonials
Virtual Testimonials
"Mark kept us glued to our screen, very entertaining and interactive, a true artist!"
Simone Zatti, Marketing Director, Hilti
"Mark gave a great presentation for our senior leadership team and provided several "take aways" that the team can leverage as we navigate the changes to our business.
Ned St. Denis, Senior Director, RBC Royal Bank
"Mark's presentation was such a breath of fresh air!  An incredible delivery!  The mark of a professional!
Jeff Reynolds, Advisor/Principal, Plan It Financial Corp
"I could watch Mark DeVolder all day long.
Ron Winser, Community Futures
"Mark was a phenomenal closing speaker and a great story teller!"
Irene Martin-Lindsay, Executive Director, Alberta Seniors & Community Housing Association
Testimonials 
"We all left with a better grip on our humanity and tools to soar higher."
Linsley Pietsch, NASA, Spaceport Operations
"Mark, you were nothing short of awesome!!!"
Maria Sharpe, Chief Personnel Officer, PepsiCo Europe, Madrid, Spain
"If you get to work with Mark DeVolder, you're really lucky!"
CEO Jim Carrick-Birtwell, ChangeBoard,
Arabian Human Resource Management Association, Dubai
"Mark was terrific!  The day exceeded my expectations!  We are already actively using his information around engagement to develop a new communication infrastructure and process for the Department."
Dr. Herbert Zeh, Chair of Surgery, UT Southwestern Medical Center
"Our team was so pumped about our time with Mark.  He helped everyone realize that change management is at the key to our success and that everyone of us has to step up to the challenge immediately."
Kevin M Bollom, Vice President – Building Services, Trane/Ingersoll Rand
"Mark did a fabulous job! "Hilarious, interactive, energetic and great content!"
Beena Patel, Event Producer, Unify Credit Union
"Dr. DeVolder was thought-provoking and dynamic. Moving and powerful."
Al-Noor Moosa, Manager, PricewaterhouseCoopers
"Mark DeVolder was fun, brilliant, charismatic, refreshing and truly inspiring."
Human Resource Management Association, Estonia
"When someone communicates something with passion, talent and appropriate content, the outcome is perfect."
Almirall Pharmaceuticals, Barcelona, Spain
"Dr. DeVolder's presentation was exactly what we were looking for during this changing period that we are going through."
Amr Helmi, Boehringer Ingelheim, National Sales Manager, Bahrain
"Dr. Mark exceeded our expectations.  He really reached new heights in change management."
Saif Sultan Saif Al Abr, Senior Manager , Omantel, Oman
Video One
Video Two – Virtual Presentations