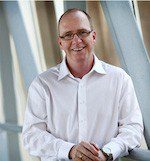 Synopsis
Speaker:        Eddie LeMoine            
Topic Title:             Eddie LeMoine,    
Secrets to Leading a Multigenerational Workforce: 

 Attracting and Retaining Skilled Workers

 Leading a Multigenerational Workforce
    Professional Fees subject to change without notice
$ = under $10,000
Expenses:    As incurred                
Travels from:       Halifax, NS
Expenses for Travel, (air and ground) Accommodations, Meals, Traveling Companion, and Incidentals are not included in the above fees.Discounted Fees:  Under rare and special circumstances speakers may discount their fees at their discretion. i.e., booking multiple events with the same client.  Non profit organizations may also qualify for a discount.
Biography
Eddie is a Canadian-born international author, certified virtual speaker, seminar leader and corporate trainer. He is a sought-after resource for both public sector and corporate clients. Eddie's unprecedented success is due to his powerful ability to close the gap between business results and personal development. He inspires greatness by awakening the talent in each individual.
Not only a successful professional speaker, his career experience as a seasoned business executive quickly builds credibility for his topics as he can personally relate business success stories and lessons learned throughout his 40-plus years of experience.
Eddie is an authority on changing demographics, diversity, performance development and productivity improvement. He specializes in leadership, employee engagement, employee attraction/retention, resilience and the psychology of success.
He has touched the hearts and minds of people around the globe.
Topics
Strategies for Attracting and Retaining Skilled Workers in Today's Tight Labor Market
As we emerge from the pandemic, businesses will face a new challenge: a human capital shortage. This shortage will affect all sectors and require employers to find new ways to attract and retain employees. The competition for top talent will become global, with employers needing to compete not just with local competition but also with employers in other countries such as New York, the UK, or Brazil.
The new work and job market normal will differ from pre-pandemic times. Employers and employees will need to adapt to these changes to succeed. This session, led by Eddie LeMoine, will cover:
the latest trends in the labour market,
the impact of the pandemic on the way we work,
the effects of the hybrid workplace on global competition for talent,
how to increase capacity with your current team,
the importance of employee engagement for attraction, retention, and productivity.
the reasons why people join, stay, and leave their employers, and
the leadership characteristics that are necessary for navigating today's challenging times
Bring About What You Think About
How to change your future today! Based on Eddie's best-selling book of the same name
Join Eddie LeMoine, a senior leader and bestselling author, as he shares the principles from his book "Bring About What You Think About" in this powerful keynote presentation. With a wealth of experience and a track record of success, Eddie has presented on the world stage at prestigious conferences such as the Million Dollar Round Table and Vistage Chair World in San Diego, as well as to a wide range of industries.
Top performers work more hours or have more product knowledge. They do, however, have different ways of thinking when it comes to goals and emotions. Eddie will reveal the secrets of their success and show you how to apply these life skills to change your life.
This speech is filled with valuable ideas, inspiring anecdotes, and a dash of humour and emotion; Eddie's practical approach will provide you with techniques you can use immediately in your work and personal life. Discover the three key elements to change your future outcomes and "bring about what you think about" by attending this compelling presentation.
Participants will discover how to:
Become happier at work and home.
Improve business and personal relationships.
Create more of what you would like to have and less of what you would not
Remove the disempowering beliefs that hinder success.
Employ the power of emotions on relationships, success, health and happiness.
Breakthrough fears to achieve higher levels of success.
Foresee pitfalls along the way and avoid them.
Enjoy living life "in the moment."
Attract abundance in all areas of life.
Set goals that stick.
Harness the power of gratitude and giving to live a more fulfilling life
Unlocking the Secrets to Leading a Multigenerational Workforce: 
Strategies for Managing and Motivating Across Five Generations
Are you ready to tackle the newest challenge in the workplace? Look around at your next meeting, and you'll notice a diverse mix of ages, from those nearing retirement to fresh graduates just starting their careers. This presents a unique challenge for leaders: effectively managing and motivating a multigenerational workforce.
With aging demographics and a shrinking workforce, the presence of five generations in the workplace is becoming increasingly common. More than managing one specific generation is required; leaders must understand and communicate effectively with all ages. This presents a significant challenge for today's leaders, as research shows that bridging the generation gap leads to a more productive and positive work environment.
Eddie LeMoine is a leading expert on the intergenerational workplace, with over 15 years of experience delivering keynote presentations and training sessions on the topic. Let him share his insights on leading each generation in your organization. His presentations are engaging, fast-paced, and filled with real-life examples, anecdotes, and videos. He can customize a session to address your organization's specific needs and makeup. Take advantage of the opportunity to improve your leadership skills and create a positive work environment for all generations.
Key topics covered in this presentation include:
The impact of the retiring baby-boom generation on the workplace
Effective communication strategies for all generations
Unique characteristics and motivators for each generation
How to work effectively with the generations you are not a part of
Critical motivators for each generation
How to relate to clients from all generations.
Testimonials
"Thank you, thank you, thank you!! We recently held a conference here in Regina for our members at the Regina & District Chamber of Commerce, and we had Eddie LeMoine as our keynote speaker for our luncheon. Over a month later, I still receive calls from our members asking for information about "that guy who spoke at the luncheon." The topics Eddie covered were so unbelievably relevant given the times we are in post-pandemic. I have never seen a speaker that can keep the audience on the edge of their seat as Eddie did that day! Everyone who attended could have sat and listened for hours. His mix of storytelling and humour was well balanced with "matter-of-fact" information that poured out. Long story short, if you are thinking of bringing Eddie in for any kind of speaking, let me know, and I will be there!!"
James Taylor, Director of Operations Regina & District Chamber of Commerce
"Eddie is more than a highly skilled accomplished speaker and bestselling author… He is also a humble, motivating, inspiring and a breath of fresh air! Eddie frequently delivers workshops for us at TEC Canada, but I recently got to sit in on his workshop. WOW! To say I was blown away, is an understatement. Eddie has inspired me to have a more positive outlook on my life, which will allow me to become the best version of myself. Takeaways from his workshop are too many to count but all of them are easily implementable in your life right away! Thank you Eddie, for sharing your wisdom with us all!"
Martina Sarro Business Development Specialist at TEC Canada | Global Leader in CEO Advisory & Executive Coaching
""After 18 months of dealing with the challenges of a global pandemic we were fortunate to be able to bring industry members together for our first in-person event. Our industry members were looking for renewed optimism and energy, and through his two-part presentation, "Journery to Engagement" Eddie delivered both. His subject matter was well researched, and his enthusiastic style of delivery hit it out of the park. Thirty minutes after our scheduled end time, attendees were still lined up to ask questions. If you're considering having Eddie speak to your organization or team….. just do it. Eddie is a pleasure to work with in the lead up, and will leave your group wanting more!""
Allan Campbell Provincial Director, Prince Edward Island Atlantic Canada Aerospace & Defence Association
"Thank you SO MUCH for your terrific presentation at the Boating BC Conference last week. It was a subject that we could have spent the whole day on. I really appreciate the fact that you spent the time in the room the whole day to get a sense of our members and the "vibe" of the room. Your talk was so on point and well received by our members.
Just a quick look at the survey so far (not completed)
92% rated you talk good-excellent with 6% responding they missed the session
A few Comments:
This was the best content and most relevant. We could have done a full day on this content. It affects everyone at every level.
Great insights, very useful information, and well explained."
Bruce Hayne Executive Director Boating BC Association
"Eddie is a talented and sincere person who can truly speak to any level of audience with his disarming and infectious personality. He is a dynamic and engaging speaker who mixes laughter with information to create an impressive and memorable presentation that stay's with attendee's long after they've gone home. If you have not had the opportunity to see Eddie you owe it to yourself and to your organization to bring him in to inspire and motivate your team. You will not be disappointed."
Nelson Goulart Vice President of Network Services Better Homes and Gardens Real Estate® Canada
"Throughout the years of working together on various projects, you have consistently brought passion and insight to the table. Your day-long workshop with our staff was an inspiration and helped build our team into a cohesive group of professionals: your contributions to our articles and papers on engagement were invaluable in helping to forge ACFOs reputation as informed stakeholders."
Milt Isaacs, CMA President and Chair of the Board ACFO (www.acfo-acaf.com)
"I have had the pleasure of knowing Eddie Lemoine for almost 4 years and during that time period have had Eddie present to various groups on 4 separate occasions. Eddie's ability to articulate his ideas on how impactful our thoughts are on shaping the direction of our lives has been extremely well-received.
Eddie's ability to resonate with his audience is second to none, no doubt due to his sincere and forthright manner in which he engages with people.
It has been an honor to have Eddie present at these meetings and I certainly intend to request his speaking services again in the future."
Sincerely, Ian Thompson, Regional Vice President, Canada Life Assurance
"I was inspired from the moment I met Eddie! He provided an exceptional speech to over 315 delegates at our Shaping the Future Conference with ample take away messages that left delegates feeling positive, motivated and enabled to bring about positive change in their lives."
Jackie Crooks Healthy School Communities Provincial Projects Coordinator
"Eddie you are a true inspiration to do what you love in life! You had our customers laughing and crying all at the same time. We all really enjoyed your presentation on "Bring About What You Think About" and Employee Engagement. We thank you for being our keynote at our Healthcare Conference and customer feedback was outstanding! Your energy and ability to resonate with our customers was outstanding!"
Nancy Zwaagstra Business Development Healthcare Specialist-Sysco
"The feedback from the participants at our event was all positive.  We had a full day event and every person that I spoke with said that Eddie's presentation was the most valuable one of the day.  I left the event more energized and aware of the differences in the actions of the various generations in our office and that helps me to have a better understanding of why each of us acts as we do."
Karen Hall, CGA
President The Financial Management Institute of Canada (fmi*igf)Vancouver Chapter
"Your session gave me the boost I needed. Not only did I learn new things, but you also reminded me of things I forgot I knew and, most fun of all, presented some information I had already come across from an entirely new angle. It was wonderful! I left that session on Saturday with a clear sense of direction and purpose. I can't thank you enough!!
Thank you for offering of yourself and your knowledge. I wish you and your loved ones all the best."
Diane L
"Hi Eddie,
I would also like to share with you that on our feedback survey for our leadership retreat, your session achieved 100% of somewhat to very satisfied ratings. This rating is the best that we have ever received on any of our sessions you more than satisfied our leadership team! Incredible and again many thanks Eddie."
Heather NBCC
"Thank you again for sharing your wealth of knowledge and experience in a comfortable environment. You and your wife are a true inspiration of what life can be if we let it!"
Keri G
"Thank you again Eddie for everything. You are a true mentor to me and my mom and for all the people out the who listen to you….THANK YOU !!!!!!!!! You are indeed A Great Man !!!!!"
Shannon S
"I wanted to let you know how much I thoroughly enjoyed the day spent with you and if I could have I would have wisked you off into a corner somewhere and shared with you the many times in my life the laws of attraction have manifested themselves without my knowing it."
Kathy M
"Just to say thank you for what you are doing for the x-project and the children, it means so much to all of us. We all pray that you will be blessed by God for the kind ways you are helping us. With love from all of us."
Children of x-project
"On behalf of the international Association of administrative professionals thank you for your contribution to the success of our 2008 Canada divisions conference "oceans of opportunity."
Andrea
"MDRT is known for the quality of the speakers. We continue to be able to achieve this high standard of excellence because of individuals like you, who are willing to do the work required to prepare a presentation with quality content and skill delivery. We are greatly grateful to you."
Walton W Rogers, CLU,ChFC First Vice President, MDRT
"Thank you for "Changing lives"
Your presentation to the Million Dollar Round Table's Annual Meeting in Toronto was well presented-and well received. Thanks for adding substance to the MDRT's unique experience. Because you cared … and shared MDRT members benefit.
Thank you for touching our lives."
John J. Prast, CAE LLIF Executive Vice President MDRT
"On behalf of the executive committee, I thank you for the presentation you gave the contribution it made to the success of the end MDRT 2008 annual meeting."
James E Rogers CLU, CFP President MDRT
"There's a feeling of camaraderie; one of total commitment felt by all."
Sara Imperial Life Assurance Company
"Eddie has the ability to make people believe in themselves. This quality needs to be shared and, in my experience, Eddie is consistently hitting home runs."
Cory Collins Living Benefits Atlantic Limited
"I wanted to take a moment and extend thanks for the phenomenal work you have been doing. I have become more effective in time management, goal setting and I've improved as an effective sales executive, which in turn can better serve members and staff."
Sean McKenna Sales Manager, Halifax Chamber of Commerce
"What a remarkable seminar. You are a very talented and animated individual who has an enormous amount of wisdom and positive energy to share. I feel privileged to have had you as a speaker. I want to sincerely thank you for delivering such an inspirational seminar and making our workshop a great success."
Louisa Robichaud Fisheries and Oceans Canada
"…the session itself exceeded my expectations. For my team and myself, this was time well spent and I would highly recommend this session to any organization. I look forward to working with you again."
Donna Forbes Mount Saint Vincent University
"…. your honesty, integrity and humanity shone through. We are all richer for having met you and participated in your seminar."
Wendy Ackerley Phoenix Youth Program
"I would strongly recommend Eddie LeMoine to anyone who is looking for an edge in today's very competitive environment."
Cecil Smith CGI Atlantic
"The results far exceeded our expectations and I would not hesitate to recommend your services to any organization or individual."
Paul McGuinness Sales Director, XWAVE, Bell Aliant Regional Communications
"I'm proud to say that every opportunity I have had to work with you has been and continues to be an uplifting, rewarding and a personal growth experience that has had a profound affect on my life."
John Gallinaugh Spin Technologies Inc.
"…people come and go in your life but Eddie LeMoine is one man I will always be grateful to. He has changed how I look at my life, career and family."
Kathy M. Francis
"…the overall meeting was a huge success and your talk certainly was a key contributor to that success. Your presentation was enlightening and entertaining and it definitely opened people's eyes in terms of how they think about human behaviour and interaction.
John Robertson Academic Computing Services, Dalhousie University
"I would encourage anyone who wants to take their performance to the next level and then some to seek you out."
Darrell Cottam Centum Mortgage Specialists Inc.
"This is one great guy!"
Heather Fraser PM, Norex
"Dear Mr. Lemoine:
I would like to personally thank you for your participation at our Conference in Halifax in September.
Judging from the comments of those who attended, the conference was very successful, and the opportunity for our members to learn from you directly was greatly appreciated.
Thank you very much for sharing your leadership, vision and experience with our delegates.
Carol West Canadian Society of Custom Brokers
"Thank you Eddie for facilitating such interesting workshops – I know that you have certainly found your passion in life. Thank you for helping me find mine.
Since attending the Law of Attraction in May, my life has taken on a whole other direction! After listening to Eddie's stories and comments and then speaking with Eddie directly – it finally clicked – I knew what I was going to do with the rest of my life.
For the last 6 months I have been working on my vision, creating a brand, a name and developing the business model. Things are finally coming together and in the next few weeks I will be launching my business. I finally have taken the big step!"
Helen
"Eddie's energy and approach to presenting information was inspiring. Our team and our companies in attendance had positive feedback and expressed an interest in learning more about practicing the techniques Eddie taught. Both the Employee Engagement and the Bring About What You Think About workshops were fantastic!"
Tina Pomroy Human Resources Program Manager Canadian Manufacturers and Exporters Newfoundland & Labrador
"I very much enjoyed working with Eddie in the area of goal setting and business coaching. Eddie is insightful, collaborative and a great motivator. I would highly recommend him to any individual or organization that is looking to identify and understand the opportunities inherent in change. I look forward to working with Eddie again in the future."
Donna Alteen Founder & President at Time + Space Media Ltd
"I have had the pleasure of knowing Eddie LeMoine for almost 4 years and during that time period have had Eddie present to various groups on 4 separate occasions. Eddie's ability to articulate his ideas on how impactful our thoughts are on shaping the direction of our lives has been extremely well-received.
Eddie's ability to resonate with his audience is second to none, no doubt due to his sincere and forthright manner in which he engages with people.
It has been an honor to have Eddie present at these meetings and I certainly intend to request his speaking services again in the future."
Ian Thompson, Regional Vice President Canada Life
 

Video