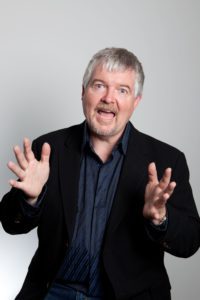 Synopsis
Entertainer:      Glen Foster, Comedy, "That Canadian Guy"
Topic Title:
Glen Foster, Comedy, "That Canadian Guy"
Professional Fees subject to change without notice
Expenses:    As incurred

Travels from:     Ontario, Canada
Expenses for Travel, (air and ground) Accommodations, Meals, Traveling Companion, and Incidentals are not included in the above fees.

Discounted Fees:  Under rare and special circumstances speakers may discount their fees at their discretion. i.e., booking multiple events with the same client.  Non profit organizations may also qualify for a discount.
Comedy, "That Canadian Guy"
Glen Foster 
Glen appeared in his first one hour comedy special, "That Canadian Guy" in 2000.   The title was a reference to a joke he did in the show about how people would not remember his name, (but would instead remember "That Canadian Guy") since then, the moniker has stuck. Many of his fans don't even know his actual name, but they do know one thing: "That Canadian Guy" is one of the funniest comedians anywhere.
Glen's comedy appeals to those who appreciate a more intelligent, but slightly "edgy" brand of humour.    His material is mostly clean and always clever, topical and timely, reflecting his own experiences as well as current events and popular culture.
Glen has had two one hour Comedy Network special and has also performed on numerous other television shows including EIGHT appearances with CBC's "Just for Laughs", as well as "The Winnipeg Comedy Festival", "Halifax Comedy Festival", and "The Mike Bullard Show".   He can also be heard frequently on CBC Radio's "The Debaters".
Glen has released two DVDs and four full length concert CDs, His most recent is "Unchecked".