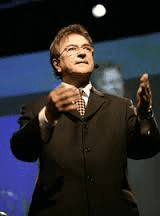 Synopsis
Speaker:  Guy Cabana, Negotiation, Communication, Marketing, French & English                 
Topic Title:              
Guy Cabana, Negotiation, Communication,Marketing,French & English
    Professional Fees subject to change without notice
Expenses:    As incurred                

Travels from:    Quebec    
Expenses for Travel, (air and ground) Accommodations, Meals, Traveling Companion, and Incidentals are not included in the above fees.

Discounted Fees:  Under rare and special circumstances speakers may discount their fees at their discretion. i.e., booking multiple events with the same client. 
Non profit organizations may also qualify for a discount.Negotiation Skills, Communication,  Expert Sales Communication,
Bilingual – French & English
Biography – Guy Cabana, Negotiation, Communication,Marketing,French, English
Guy Cabana, Negotiation, Communication,Marketing,French, English.  Today's business world demands that employees at all levels know how to negotiate effectively. For over 20 years, communications expert Guy Cabana has been teaching the art of negotiation―in both English and French― in a captivating, humorous, and practical manner. The president of a human capital firm, Cabana introduces audiences to the process of negotiation, non-verbal communications and sales psychology.
Cabana is a world-renowned international keynote speaker, trainer, and course developer. He is President of Danec Consultants Incorporated, a company that specializes in the development of human resources, soft skills, and personal achievement. He teaches at the International Center for Research and Studies in Management and at the Haut Etude Commercial of Montreal, and designed the course "Negotiation and International Mandates" for the Applied Sciences Department of University of Sherbrooke.
As an author, Cabana has written bestselling books including Les 10 Secrets du Négociateur Efficace (10 Secrets of Effective Negotiation); Attention! Vos Gestes Vous Trahissent (Beware! Your Gestures Will Betray You); and Soulevez les Montagnes, L'art de réussir l'impossible (Lifting Mountains: The Art of Doing the Impossible).
EFFECTIVE NEGOTIATION SKILLS –
Guy Cabana, Negotiation, Communication,Marketing,French, English
For most of us, the art of negotiation is the most common way of creating longlasting relationships. But negotiations may also be used for other purposes like reaching a basic agreement, influencing business decisions and strengthening working relationships.
Negotiation is a comprehensive part of behavioral science. In order to be successful, it relies on the capacity of communication of both parties involved in the negotiation process. It is said that a good negotiator is also an excellent communicator. In reality, we do not get what we deserve but we get what we are able to negotiate.
Successful negotiations rely on the following principles:
³The interest both parties have to reach an agreement
³Mutual trust and respect
³The importance of what is at stake
In negotiation we must clearly differentiate between two important concepts: power and control. In order to create a winning situation for both parties, one must occasionnaly accept to yield power to have better control of the process.
METHODOLOGY
This seminar uses simulation and role playing techniques. Participants will be confronted to real situations requiring negotiations. Lectures and workshops will complement the role playing aspect of the learning experience.
CURRICULUM AND GOALS
This " Effective Negotiation Skills " program will bring each individual to :
³Identify his value as communicator
³Evaluate his potential as a negociator
³Clearly define the elements that lead to a conflictual situation
³Establish an action plan in order to develop his full potential
³Compare his approach and techniques to negotiate according to
various situations
³Identify the psychological basis for a win/win negotiation
³Identify the main obstacles that prevent a successful negotiation
³Work efficiently with people in their organization
³Take advantage of the ressources in order to reach a specific goal and the mission of the organization.
Testimonials
Guy Cabana, Negotiation, Communication,Marketing,French, English
Guy is an intelligent and motivated individual. He is a very entertaining speaker with a remarkable ability and talent to attract and maintain the attention of his audience. His approach is very simply concrete and his humorous examples produce immediate results both in personnel and professional lives. We received positive comments from all those that attended.  Ottawa HDI Chapter
First of all thank you. You helped to make this event a great success. We continuously heard that the workshops were fabulous this year. Congratulations to all.  ProjectWorld * BusinessAnalystWorld Montreal 2007
Video
[youtube_sc url="https://www.youtube.com/watch?v=vT7fBGzg87M" title="Guy%20Cabana%20-%20Atlantic%20Speakers%20Bureau" rel="0″]