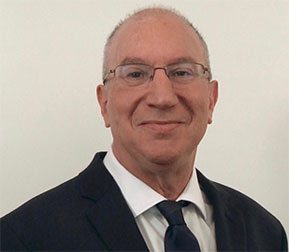 Synopsis
Speaker:          Harry Freedman          
Topic Title:              
Harry Freedman , *Corporate Comedy Put-ons, Emcee, Hilarious Onsite Videos
    Professional Fees subject to change without notice
Expenses:    As incurred                
Travels from:        East Norwich, NY
Expenses for Travel, (air and ground) Accommodations, Meals, Traveling Companion, and Incidentals are not included in the above fees.
Discounted Fees:  Under rare and special circumstances speakers may discount their fees at their discretion. i.e., booking multiple events with the same client.  Non profit organizations may also qualify for a discount.


Harry Freedman, "The Nation's Misleading Expert"
Lying For Laughs for 30 years!
*Corporate Comedy Put-ons
*Humorists, *Hosts and Emcees
Biography
As a Corporate Put-on Comedian and Emcee, Harry has performed for hundreds of Fortune 1000 companies, and is frequently rated 'best speaker' at their conferences.
As a stand-up comedian, Harry is a regular opening act for Ray Romano; and as an actor, he has appeared on shows like "Everybody Loves Raymond" (CBS) and "Men Of a Certain Age." (TNT)
With over three decades experience from the clubs of Las Vegas to the corporate boardroom, Harry Freedman is a comic you can trust.
Topics
*Corporate Comedy Put-ons *Emcee *Hilarious Onsite Videos
 

*WHAT IS A CORPORATE COMEDY PUT-ON?
Harry is introduced as an industry expert and gets everyone laughing, even as they believe he's for real. Clients rave about Harry's customization, so the audience goes in expecting a serious presentation and comes out relaxed and glowing.
*CLIENT BENEFITS OF USING HARRY
Reenergize Your Attendees
Bonding And Teambuilding
Increased Productivity, Performance And Attitude
Improves Trust And Customer Relations
Helps Distinguish Fake Vs Real – Gives First Hand Experience Of Making Fake Content Seem Credible
Testimonial
*BONDING & TEAMBUILDING
The laughter in the room and the atmosphere you created greatly helped our networking and collaboration mission. Your presentation was a great way to build team morale, break down social barriers, and have a few laughs after a long day.
Richard Girgenti, KPMG: US Partner in Charge, Forensic
REENERGIZE PRODUCTIVITY & PERFORMANCE
Everyone was pretty strained, as we were under serious licensing deadlines. You got everyone laughing so hard, we may have coaxed an extra week of overtime from our workers. Rich Kacich, Yucca Mountain Nuclear
DISTINGUISH FAKE VS REAL
It was great watching their faces as they slowly realized you were an imposter. The laughter just flowed.
Roy Winograd, VP, HUAL
TOP OF HIS FIELD
Harry's material and performance exceeded our expectations in every way. Our audience absolutely loved him.
Jon Miller, Coca Cola
UNSURPASSED CUSTOMIZATION
Harry is a storyteller who takes the time to learn about his client and the audience and weaves his magical style into every word that leaves his mouth.
Roberta Aronoff, TRMA Executive Director
SAFETY
Your customization was terrific and I want to thank you for reviewing everything ahead of time.
Sarah Wingfield, Choice Hotels
Humorists
Harry Freedman – "The Nation's Misleading Expert"
Lying For Laughs for over 25 years
Corporate Comedy Put-ons, Emcee, & Funny Tribute Videos
Harry Freedman has been on a never-ending quest to keep Corporate America laughing. Available for Short Notice Bookings.
Height: 5'9 in stockings Weight: 167 lbs in leggings
RECENT ACCOMPLISHMENTS:
Performed for CPA Organization and Energy Association. "Outstanding Performance…Sensational results"
Dr. Ed Goldberg – Edison Electric Institute
"Huge Laughs…Raves from everyone…Crowd loved it!"
Scott Sanders – NY State Society of CPA's
MOST FUN THING YOU CAN DO TODAY
Call Harry and hilarity will ensue.
Clients and Testimonials
Harry has entertained and 'put-on' many top Fortune 1000 companies and major associations, and has developed a reputation for giving the client something "extra." Whether as an emcee, or comedy imposter, Harry does extensive research, customization, and makes seemingly bland information funny, and amusing information hilarious.
He has worked for virtually every industry, from I.T. communications, Law, Medicine, Insurance, Defense, Manufacturing, Consulting, Accounting, Sales, Education, Government, Finance, Energy, and Nuclear Waste, to Auto, Real Estate, Media, and much much more.
The following are sample comments from a few of Harry's many satisfied clients.
BONDING & TEAMBUILDING
The laughter in the room and the atmosphere you created greatly helped our networking and collaboration mission. Your presentation was a great way to build team morale, break down social barriers, and have a few laughs after a long day.
Richard Girgenti, KPMG: US Partner in Charge, Forensic
REENERGIZE PRODUCTIVITY & PERFORMANCE
Everyone was pretty strained, as we were under serious licensing deadlines. You got everyone laughing so hard, we may have coaxed an extra week of overtime from our workers.
Rich Kacich, Yucca Mountain Nuclear
DISTINGUISH FAKE VS REAL
It was great watching their faces as they slowly realized you were an imposter. The laughter just flowed.
Roy Winograd, VP, HUAL
TOP OF HIS FIELD
Harry's material and performance exceeded our expectations in every way. Our audience absolutely loved him.
Jon Miller, Coca Cola
UNSURPASSED CUSTOMIZATION
Harry is a storyteller who takes the time to learn about his client and the audience and weaves his magical style into every word that leaves his mouth.
Roberta Aronoff, TRMA Executive Director SAFETY
Your customization was terrific and I want to thank you for reviewing everything ahead of time.
Sarah Wingfield, Choice Hotels
Video 1