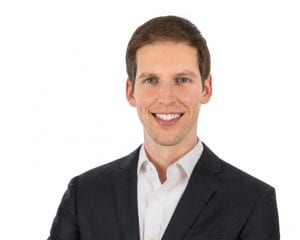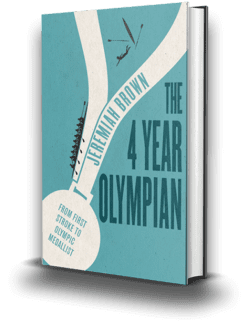 Synopsis                
Topic Title:              
The 4 year Olympian, reinvention and resilience
    Professional Fees subject to change without notice
Expenses:    As incurred                

Travels from:  Toronto, Ontario      
Expenses for Travel, (air and ground) Accommodations, Meals, Traveling Companion, and Incidentals are not included in the above fees.

Discounted Fees:  Under rare and special circumstances speakers may discount their fees at their discretion. i.e., booking multiple events with the same client.  Non profit organizations may also qualify for a discount.
Biography –
Jeremiah Brown, Olympian, reinvention, resilience
Olympian, Jeremiah Brown, Olympic silver medalist, world record breaker, bestselling author, former athlete wellness and transition leader at the Canadian Olympic Committee, and keynote speaker on a mission to share teamwork, resilience, and leadership lessons, and inspire people to re-think what is possible for themselves and their organizations in just four years.
To Jeremiah Brown, reinvention and resilience are the lifeblood of progress, and as such, he's spent his life harnessing the power of resilience to adapt to new environments and overcome setbacks. The Olympic silver medallist, bestselling author, and keynote speaker delivers a compelling message – realizing your potential requires adapting to change.
To get to know Jeremiah, explore the six related areas of his work:
1. Athlete. Within only four years of learning how to row, Jeremiah helped power Canadian rowing crews to World Cup, World Championship, and Olympic medals. A career walk-on athlete, Jeremiah also earned a roster spot with the varsity McMaster University football team having never played football in high school.
2. Business Leader. Jeremiah Brown began his career as a commercial banker with TD Bank, managing the lending risk for an $80 million portfolio of loans to SME businesses on Vancouver Island. After the 2012 Olympics, Jeremiah was selected by the Canadian Olympic Committee to lead the development and implementation of Game Plan – a holistic athlete wellness and transition program designed to support over 3000 national team, Olympic, and Paralympic athletes in their transition out of elite sport and into their next phase of life. His accomplishments include developing the Game Plan Education Network, which saw Canada's leading universities sign on to provide more flexibility and support for Canada's national team athletes; the Game Plan Employer Network, a brand new recruiting resource connecting Canada's top companies with Canada's top athletes; developing a partnership with Smith School of Business at Queen's University, which will provide over $11 million in direct scholarship to retired Olympians and Paralympians. The work of Jeremiah and his team has been featured by major news outlets including the Globe and Mail, Toronto Star, CTV, CBC, Radio Canada, Al Jazeera, and Jeremiah has been consulted by the International Olympic Committee for his expertise while continuing to support the development of athlete welfare programs around the world.
3. Author. It took Jeremiah Brown four years to get to the Olympics and five years to write the book about it, but with resilience and dedication he got it done. The 4 Year Olympian, published by Dundurn Press in 2018, spent five weeks as the #1 bestselling sport memoir in Canada, and has achieved a cult-like following in Canada and the USA. The book has transcended the sport memoir genre with its raw honesty and appeal to anyone chasing a big dream.
4. Keynote Speaker. Consistently ranked as one of the top speakers on resilience and reinvention, Jeremiah Brown brings an engaging warmth and humour while delivering powerful, inspiring, and practical keynotes. His presentations are customized for every event, ensuring a highly relevant and valuable outcome. Through his talks, Jeremiah has inspired thousands of people around the world.
5. Musician. Beginning at age eight, Jeremiah Brown became a dedicated musician. He studied piano and drum set for ten years, and has shared the stage with Randy Bachman (on keys) and The Arkells (on drums). He was named honourary fellow of the Royal Conservatory of Music in 2013 for his advocacy for the arts. Jeremiah brings the creative mindset he cultivated as a musician to all his business and speaking endeavors.
6. Volunteer. A passionate advocate for mental health, Jeremiah Brown volunteers his time every week with the Alzheimer's Society in order to improve the quality of life for those suffering with mental illness.
In Summary: Jeremiah Brown brings a unique and diverse set of experiences to any project, and helps people and organizations become more resilient in the face of adversity, and more prepared to embrace change.
Topics-
Jeremiah Brown, Olympian, reinvention, resilience

Where could you be four years from now?
Hot off the release of his national bestselling book, The 4 Year Olympian, Jeremiah Brown has recreated his amazing journey into an emotionally captivating experience that has become his most requested inspirational keynote of 2019.
The passion that drives an Olympian is the same passion that drives a business leader. With his trademark humour and energetic delivery, Jeremiah captivates audiences as he draws parallels between the worlds of Olympic sport and business.
Jeremiah takes audiences on an incredible one-of-a-kind journey of personal transformation and team unity. He challenges common notions of what it means to lead and to be led in the pursuit of excellence. He shows how to adapt to forces outside of one's control and stay the course when the pressure is on, all while encouraging a healthy dose of self-compassion and humility. Using vivid real-life Olympic setbacks, failures, and ultimate success, Jeremiah illuminates the true markers for success in any competitive setting.
OUTCOMES
• Inspire audience to dig a little deeper, go a little further, and reap far greater rewards
• Redefine resilience to strengthen one's ability to endure massive change
• New framework for managing interpersonal conflict and team cohesion challenges
• The one key shift in mindset that will keep you committed to the goal for the long term
• A powerful reinforcement of the need to stretch individual and organizational goals
Building world class teams
When Jeremiah travelled across the country to learn how to row and take his moonshot at Olympic glory, the Canadians were defending Olympic rowing champions. By the time he earned an opportunity to compete, the team had fallen to ranking seventh in the world. With the unique perspective of an outsider who joined the team at its lowest point in decades, Jeremiah takes audiences through the dramatic turnaround that saw the team climb back onto the podium. Ripe with lessons on the psychology of performance, and how to maintain great results, and combining real organizational applications as a business leader, Jeremiah masterfully articulates the key difference makers that helped a rebuilding team row its way back to the podium.
OUTCOMES
• Learn the phases of trust-building within teams
• Takeaway highly actionable tactics to accelerate team bonding
• The surprisingly counterintuitive approach to getting more out of your team
• How to command respect for any vision or strategic plan
• Olympic methods for maintaining consistent, focused, output
After winning an Olympic medal, Jeremiah faced his next big challenge – what comes next? In 2015, he was selected by the Canadian Olympic Committee to lead the research, implementation, and development of an athlete wellness and transition program called Game Plan. An international leader and expert in the area of athlete transitions, Jeremiah draws on his own experience with transition post-Olympics as well as hundreds more Olympians interviewed and consulted from around the world. Using these personal and professional insights, Jeremiah carefully deconstructs the components of identity that contribute to our sense of self and general wellbeing, and how to manage mental health risks in the face of overwhelming change. Known for his deep honesty and candour, Jeremiah deconstructs common misperceptions between mental health and high performance, and provides actionable steps that individuals and organizations can take to improve one's mental health in any setting.
OUTCOMES
• Destigmatize mental health challenges in competitive environments
• Framework for developing personal resilience in the face of change
• Understand the top three team dynamics that support mental wellness
• Become aware of how any leadership style can support or harm mental wellbeing
• Learn case studies from the international world of sport that can be applied to your business
Testimonials
On behalf of Morneau Shepell, thank you for your outstanding presentation to our clients at our Employers Connect 2016 event. Your presentation was noted by attendees as among the best parts of our day. Your clarity, warmth and humor were extremely engaging. In addition, your story and the way you made it relevant to the audience, made it relevant and meaningful. I personally enjoyed collaborating with you, and look forward to opportunities to do so again.
— Paula Allen, Vice President, Research, Analytics and Innovation, Morneau Shepell
Your speech was motivating and powerful!
— Jane Russell, EVP, Head of Consumer Distribution, TD Bank
Jeremiah is a very powerful presenter. I have seen lots of keynote addresses, and this is the best of the best. He is incredibly gifted at drawing you in and feeling what he felt as he went through that four-year journey. It's really a powerful talk. If you want to learn about resilience, and you want a keynote about resilience, grit, determination, focus, and perseverance, Jeremiah would be an outstanding presenter. He draws the audience in. His stories and the way he tells them is so powerful. He's just a phenomenal keynote. I'd recommend him to anyone who wants that kind of message delivered to their audience.
— David Sculthorpe, former CEO, Heart and Stroke Foundation
Thank you for being such a big part of why our Becoming Future-Proof conference was so successful. Your talk was phenomenal, certainly worthy of the standing ovation you received. You have such a gift of connecting with people and taking them on this amazing journey with you. Thank you for sharing that with all of us. It's been such a pleasure working with you.
— Jessica Duggan, Director, Strategic Planning & New Initiatives at Smith School of Business at Queen's University
Jeremiah's story was fantastic for our annual leadership forum. It was a story of true perseverance, resilience, and fighting through in pursuit of a very high goal. It's a great human interest story, but even better as it relates to being part of a leadership team. It's about understanding what it takes to change, adapt, fighting through roadblocks, and never giving up from the pursuit of your goal. I highly recommend Jeremiah. He is a very engaging speaker who really connected with our people. I highly recommend him!
— Mike Mosher, President and CEO at Fortis Alberta
Jeremiah Brown's inspirational story about the importance of perseverance and overcoming failure was exceptional! He kept the audience captivated and it truly felt like we lived his journey and celebrated his successes with him. I know that he inspired our students to persevere through the challenges they may face in life and that hard work can pay off. He is absolutely one of the best keynotes speakers that I have ever heard – a compelling message, brilliantly told. Thanks Jeremiah!
— Lori Hill, Academic Advisor at McMaster University
Inspired – it is how I felt when Jeremiah finished his address at the 2017 MARS Apprentice Opening Event. With almost 200 business students, industry leaders, and guests attending we were hoping his story would capture the imagination of all and give them a sense of how attitude, work ethic, discipline and a relentless focus on goals earned Jeremiah the world record and 2012 Olympic silver medal in men's rowing. Jeremiah did just that. He shared a very personal journey that became meaningful to all of us. He spoke with passion, insight, candour and made the winning moments come alive. His authenticity and his wit resonated with all. He will influence many audiences for many years to come and I encourage you to engage with him.
— Mandeep Malik, Marketing Professor at McMaster University
SO MUCH GREAT FEEDBACK from the other night. Both students and faculty loved you!!!!! Thanks so much for coming down. Your presentation was incredible! Stay in touch and thanks again…people are still talking.
–Lou Cafazzo, Athletics Director, Appleby College
Video 1 – Jeremiah Brown, Olympian, reinvention, resilience
Video 2