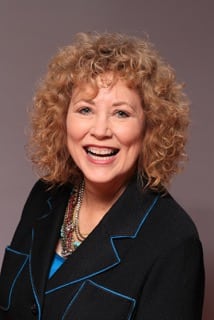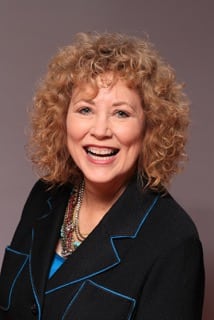 Synopsis
Speaker:      Karyn Buxman,             
Topic Title:              
Karyn Buxman RN MS CS CPAE
Humor, Life Balance, Nursing, Stress Management
    Professional Fees subject to change without notice
$$ = between $10,000 – $15,000

Expenses:    As incurred                

Travels from:    USA – California     
Expenses for Travel, (air and ground) Accommodations, Meals, Traveling Companion, and Incidentals are not included in the above fees.

Discounted Fees:  Under rare and special circumstances speakers may discount their fees at their discretion. i.e., booking multiple events with the same client.  Non profit organizations may also qualify for a discount.
Biography
High content. High energy. High entertainment.
Karyn Buxman is an international speaker, successful author, and neurohumorist (living at the intersection of the brain and humor). Karyn is a pioneer in the field of applied humor, starting with her masters thesis in graduate school and now continues her partnerships with leading neuroscientists. Today Karyn helps leaders—and those they serve—achieve peak performance and optimum health through the art and science of applied humor.
More than 500 organizations—including NASA, the Mayo Clinic and the Million Dollar Round Table have hired Karyn to entertain, educate, and inspire their audiences again and again. She is one of 227 people in the world—and one of only 39 women—to be inducted into the National Speaker's Association's Speaker Hall of Fame. Karyn's mission: To improve global health, business, and peace through laughter and heal the humor-impaired.
Topics
Leadership




Lead with Levity
Leadership: Keynote or Breakout
Successful people—in business, politics and life in general—have something in common: they understand that humor is an important trait for effective leaders. Ronald Reagan was a master at using humor on the world stage; the characters in M*A*S*H used humor to retain their sanity amid horrendous conditions; and your audience can learn how to use humor effectively in their daily work lives. Properly used, humor is a dynamic strategy that strengthens resilience, enhances communication, and increases engagement. Karyn uses (hysterical) personal anecdotes, (solid) medical research, and (practical) tips to help your audience enhance their humor skills in the service of better leadership.
Sales
When Funny Means Money: Humor as a Serious Business Strategy
General Business/Entertainment: Keynote
Do you think that humor and business don't go together? Think again! There's a good reason why American Express paid Jerry Seinfeld millions of dollars to star in their ads. They know that "While logic tells, emotion sells"—and that humor is the quickest route to the emotions. In this keynote you will learn: How humor functions as a leadership tool, a sales aid, and a customer service strategy; how humor goes to the bottom line; the neuroscience behind how and why humor bypasses people's logic circuits, and influences their buying decisions through emotion; and specific strategies for utilizing humor in your business—and your life.
Personal Development
Amazed & Amused: Strategies of the Sane & Successful
Inspiration/Entertainment: Keynote
Success is not measured only in dollars and cents, but also in the moments that you live amazed and amused. Customers are not really "yours" until they have been amazed and/or amused by your products, your services, or your people. Leadership finds its inspiration not in duty, but in grasping the amazing power of one's vision and will, and in motivating the amusing diversity of many people's personalities and skills. Bestselling author, business consultant, and observer of the human condition Karyn Buxman will take you on a life-changing journey of humor and hope.
I've Got One Nerve Left–and You're Standing on It
Resilience
Keynote or Breakout
Expanding responsibilities, shrinking budgets, cranky coworkers, family demands, too much to do and not enough time to do it! Is it any wonder that we're all a little edgy? Discover how to survive and thrive in a world of change. Find out how taking care of yourself can affect everyone's bottom line. Learn how to get through the toughest of days and still remain smiling. Discover how to survive and thrive in a world of change.
10 Quick Strategies for Soothing Stress
I Know You Think You Understood What You Thought I Said
Communication: Keynote/Breakout/Workshop
Whether you're communicating one-on-one, in a small group, or before a large audience—humor can give you a serious advantage. Want to convey information? Do you need to deal difficult person? Do you want to avoid putting your foot in your mouth? Join Karyn Buxman for the opportunity to laugh and to learn how to ramp up the effectiveness of your communication and reap the rewards.
Testimonials
"Karyn hosted and spoke at our annual client meeting this year. "She is highly professional, very accommodating and most importantly, an excellent speaker. She dealt with everything we threw at her with grace, including working with a robot! She received very high scores on our post-event survey and clients loved her message – a blend of researched, legitimate but fun and uplifting personal tools to help manage their professional and personal lives. She was the highlight of the event this year."
– Patricia Hennigan, Experiential Marketing – Producer/Manager
Impact Unlimited
"Thank you for being such an important part of our Management and Leadership Conference in National Harbor, MD last month. Your closing plenary address was a rousing success and carried a message and approach people could take home and put to work right away! The stories you shared were inspirational and demonstrated such passion and lightheartedness – qualities that are highly valued in our field. We've received many positive comments about your presentation; our attendees were very impressed with your thoughts, ideas and presence."
J. Donald Schumacher, PsyD, President and CEO, National Hospice and Palliative Care Organization
Video