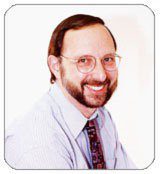 Synopsis
Speaker:      Leslie Rose, Humour in the Workplace,Dealing with Difficult People              
Topic Title:              
Leslie Rose,Humour in the Workplace,Dealing with Difficult People
    Professional Fees subject to change without notice
Expenses:    As incurred                

Travels from:    Toronto, Ontario     
Expenses for Travel, (air and ground) Accommodations, Meals, Traveling Companion, and Incidentals are not included in the above fees.

Discounted Fees:  Under rare and special circumstances speakers may discount their fees at their discretion. i.e., booking multiple events with the same client.

 Non profit organizations may also qualify for a discount.
Effective Communication Humour, Humour in the Workplace, Stress, Communication,
Customer Service, Dealing with Difficult People
Biography
Leslie Rose has been a trainer, an after-dinner speaker and a coach for over 25 years. Leslie has a Master's degree in Human Relations from University of Waterloo. For 10 years he was the Director of Training for the Canadian Institute of Stress.
Through his seminars and presentations Leslie has helped thousands of people to gain more control of their lives and achieve more success with others.
Leslie's programs are enjoyable, involving and practical. Each program is intended to teach participants the essential professional development skills they need to feel great and become more productive. Leslie enables individuals to learn how empathy, rapport, effective listening and humour can transform their relationships.
As a speaker Leslie inspires. He makes information useful and goals attainable.
Leslie has presented to groups in business, health care, education, non-profit, and government.
Topics
Effective Communication Humour
Humour in the Workplace
The Humour in the Workplace presentation is very enjoyable and energizing. This skill-based program helps participants to communicate more effectively, add more fun activities in their lives and improve how they manage their reactions in tense situations. The Humour in the Workplace program builds enthusiasm and rapport at the conference. The Humour program is presented as a 2-3 hour seminar or as a 75 minute speech.
Optimal Stress for Optimal Performance
The Optimal Stress for Optimal Performance presentation has helped many individuals to measurably improve health and well being. Participants learn how to make small changes that will help manage stressful situations at work and at home. They will also learn how to change bad habits, replace self-defeating thoughts, and set new achievable goals.
Shortly after the presentation, individuals often report eliminating headaches, improving work effectiveness and sleeping better. They become more relaxed and more in control.
One organization adapted the Optimal Stress program for senior managers, offering a 60 minute presentation and one-to-one coaching sessions. This program was very successful. It helped senior managers to manage stress better, at work and at home.
The Optimal Stress program has been presented as an after-dinner presentation, and as a 3-6 hour seminar.
We Care – Customer Service
The We Care Customer Service seminar will help participants to improve their communication skills, and their ability to give exceptional service to customers, clients, suppliers and co-workers.
Particpants will learn to:
•Speak effectively to the 3 communication styles of stressed individuals
•Listen more effectively
•Create win/win solutions
•Use a "can do" approach with others
The We Care program has achieved measured, long-term results. Best results are achieved when it is presented as a 2 day program.
Coaching for Performance
The Coaching for Performance program provides supervisors and managers with the listening and goal setting skills they need to support and direct their staff. The Coaching program builds cooperation, trust and personal initiative. It can also generate successful systems changes. The Coaching program can be joined with the We Care seminar to enhance staff performance.
Communicate for Success
The Communicate for Success seminar teaches participants how to speak clearly and listen well. The seminar will help participants deal with complaints, solve problems quickly, define achievable goals and use an appealing tone of voice. The skills taught are powerful and the presentation is practical and enjoyable.
Dealing with Difficult People
Leslie have presented the Dealing with Difficult People workshop for over 15 years. The training is often presented in a 2-3 hour format. The program offers participants easy to learn communication skills which help them to build rapport, resolve differences and work well with others.
Exceptional Customer Service
Companies that provide exceptional customer service stand out from their competition. Their employees communicate well with customers and co-workers and increase customer loyalty.
The Exceptional Customer Service seminar helps participants to identify how successful companies attract and retain customers. The seminar teaches participants how to improve listening skills and provide consistent customer satisfaction.

Testimonials
Wow. Having been a trainer, a psychotherapist, a public speaker, and a recipient of 1000's of hours of training, psychotherapy and public lectures, I have to say that your presentation yesterday just joined my top 5 group of presentations ever.
Kersty Franklin
"Leslie is an extremely informative speaker. He is sensitive to the audiences needs, provides not only content but humour and an uplifting message. He is highly professional at all times and always willing to listen to your needs and respond accordingly."
Dodie Teplinsky, Canadian Management Centre
"Leslie is a great teacher!"
E.B., Ontario Legal Aid Plan
"He really helped my front-line staff!"
R.P., Nortel
Three weeks later…here's what they say:
"I am much more relaxed."
"I've learned to control my anger."
"Leslie, you gave a truly inspiring presentation."
"I have used Leslie successfully in several companies where his particular approach to customer service, stress management and dealing with people in a productive and effective manner, has had a strong and lasting effect on the participants."
Bill Watson,
The Bay Home Improvements
Partial Client List
Businesses                                                                                                                                                                      
Bay Optical
Bombardier
Canadian Management Centre
Charity Village
Eyes on Sheppard
Honeywell
Hydro One
Iceculture
Manulife Financial
Monte Carlo Inns
Nike
Sony
Northern Rivers Funds
Phantom Industries
Print Three
Serono Pharmaceuticals
Superior Glove
Wrangler
Non-profits
Community Living Associations
Cross Cultural Community Services
Hospice Wellington
Human Resources Professionals Association Ontario
University Health Network
Educational Institutions
Elementary School Teachers Federation
Nova Scotia Teachers Union
Ontario Secondary Schools Teachers Federation
Peel Board of Education
Seneca College
Sheridan College
Upper Grand District School Board
Government
City of Kitchener
Ontario Government
Ontario Legal Aid Plan
Government of Canada
Public Health Chatham
Region of York
Richmond Hill Hydro
Town of Halton Hills
Town of Oakville
Associations
Alberta Association of Optometrists
American Association Motor Vehicle Administrators
B.C. Society of Laboratory Science
Canadian Association of Family Enterprise
Canadian Food Service Executive Association
Construction Safety Association of Ontario
Emergency Room Nurses of Ontario
Insurance Brokers of Alberta
Education and Safety Association of Ontario
International Association of Administrative Professionals
International Customer Service Association
Institute of Chartered Accountants of Alberta
Ontario Association Committees of Adjustment and Consent
Ontario Insurance Adjusters Association
Ontario Occupational Health Nurses Association
Ontario Public Service Employees Union
Nova Scotia Association of Optometrists