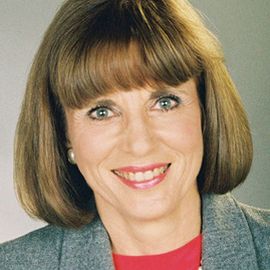 Synopsis
Speaker:  Linnda Durre' Ph.D.               
Topic Title:              
Linnda Durre' Ph.D., Family & Parenting, Social Issues, Stress, Human Resources, Personal Growth, Customer Service, Diversity, Literacy, College, Mental Health, Healthcare, Women, Women in Business, Education, Sports, Sports Motivation, Sports Writing, Networking, Business Growth, Relationships, Happiness, Marketing, Overcoming Adversity, Success, Leadership, Health, Motivational
    Professional Fees subject to change without notice
$$$ = between $15,000-$25,000Expenses:    As incurred
               
Travels from:  Orlando, FL

Expenses for Travel, (air and ground) Accommodations, Meals, Traveling Companion, and Incidentals are not included in the above fees.
Discounted Fees:  Under rare and special circumstances speakers may discount their fees at their discretion. i.e., booking multiple events with the same client.
 Non profit organizations may also qualify for a discount.
Linnda Durre Ph.D. Biography
Dr. Linnda Durre', Ph.D., is a psychotherapist (FL #MH6058), author, writer, business consultant, international speaker, corporate trainer; TV and radio talk show host, media guest, award winning filmmaker, and a magazine, Internet, and newspaper columnist.
She has worked with Fortune 500 companies, small businesses, professional groups, trade associations, government agencies, and non-profit organizations. She has done customer service training, time efficiency and stress management seminars, conflict resolutions, strategic planning, downsizing preparation, communication techniques, assertiveness training, diversity awareness, sexual harassment prevention seminars, lectures on sales techniques, visualization, making your dreams come true, goal setting seminars, values clarification classes, and other empowerment workshops, as well as couples workshops in making your marriage/relationship better, how to raise healthy, happy, children and teens with integrity, self-direction, ethics, motivation, compassion, and empathy.
Dr. Durre' received her B.A. in Human Development from Pacific Oaks College in Pasadena, and her M.A. and her Ph.D. in Psychology from California School of Professional Psychology in San Diego, now known as Alliant International University. CSPP was originally founded by many members of the American Psychological Association and the California State Psychological Association.
Dr. Durre' became licensed in California as a Marriage, Family and Child Counselor in 1978. She became licensed as both a Marriage and Family Therapist and a Licensed Mental Health Counselor in the state of Washington in 1994; and she received her license as a Mental Health Counselor in Florida in April 2000.
Her second book, "Surviving the Toxic Workplace: Protect Yourself Against the Co-Workers, Bosses and Work Environments That Poison Your Day," was published by McGraw Hill (2010) and is in bookstores all over the country, including Barnes and Noble and Books-a-Million. It also can be ordered online and downloaded as an ebook from Amazon, Barnes & Noble. and McGraw Hill. The book has also been published in international editions in South Korea and the Czech Republic.
Linnda Durre' interviewed legendary Beatles producer, Sir George Martin, for Forbes, which was on their home page on January 11, 2008, on his successful strategies in working with the Fab Four. And she wrote the captions for the accompanying 10 photo slide show, featuring archive photos of the Beatles and Sir George Martin.
She has also written other business articles and/or columns for the following: Forbes Online, Orlando Business Journal, the American Cities Business Journals, www.eBossWatch.com, AOL, Yahoo, Management Issues, and Monster.
Her column, "The Doctor Is In," for Orlando Business Journal and American Cities Business Journals, can be found on www.bizjournals.com.
She wrote a weekly newspaper column for a year, entitled, "Head Lines" for the Plattsburg Press Republican in New York, and she has been a columnist for Holistic Health News, Orlando Leisure Magazine, and A & U Magazine.
Dr. Durre' has done crisis intervention training (CIT) for various police departments, including the Orlando Police Department, the Orange County (Florida) Sheriff's Department, as well as completing a graduate school internship with the San Diego County Sheriff's Department. She served as an intern as well as a staff member at the Drug Rehabilitation Center at NAS Miramar in San Diego, and taught classes at the Drug Rehabilitation School, giving lectures on drug usage and diversity training.
Dr. Durre' hosted and co-produced two live call-in TV shows: "Ask the Family Therapist," on America's Health Network, a national cable TV station at Universal Studios, Orlando, which was associated with Mayo Clinic, where she was selected from over 200 applicants in a national search. She also produced and hosted, "Personal Success Hotline with Dr. Durre'," on a PBS affiliate. For nine months, from May 2005 to February 2006, she appeared weekly on CW's syndicated morning show, "The Daily Buzz," as their resident "shrink," writing her own segments as well as the Q & A for the hosts. Her video clips from her appearances there can be found on her IMDb profile and on YouTube.
From May 3, 1993 to April 18, 1994, she hosted and produced, "Let's Talk with Dr. Linnda Durre'," in New York on an NPR affiliate. From September 09, 2000 to January 06, 2001, she hosted and co-produced, "The Dr. Linnda Durre' Show," on WDBO in Orlando. From September 8, 2009 to July 1, 2010, she hosted and produced her third radio show, "The Linnda Durre' Show," on WEUS 810 AM that aired daily on weekdays from 12-1 PM (EST), and which streamed live on global audio as a celebrity interview show.
Some of her guests included seven-time Emmy winner and five-time Golden Globe winner, Ed Asner; Oscar, Emmy and Golden Globe winner, Louis Gossett, Jr.; Tony winning producer, Hillard Elkins; Emmy, Grammy, and Drama Desk winner and Tony nominee, Pat Carroll; singer/songwriter, Peter Cetera; 15-time Grammy winning music producer, David Foster; American Idol winner, Ruben Studdard; Grammy and CMA winner, country superstar, Lynn Anderson; international opera singers Sherrill Milnes and his wife Maria Souves, international guitarist Ottmar Liebert; Howard Sherman, Executive Director of the American Theatre Wing, which awards the Tonys; sports figures such as golfing legend, Arnold Palmer, former NBA superstar, Earl "The Pearl" Monroe, Jay Gruden, and many, many more.
She was an adjunct professor of psychology at Rollins College in Winter Park, Florida, beginning in 1997 to 2003, teaching Developmental Psychology, and a course she designed called, "Life Transitions." She has taught and/or lectured and/or given seminars at the University of California at San Diego, University of California at Irvine, Valencia Community College, and Seminole State College, CSPP in San Diego (now Alliant University), many others colleges, universities, and community colleges.
Her volunteer work includes: Harbor House/The Center Against Domestic Violence, Winter Park Tech, NJ State Diagnostic Center, Coordinator of San Diego's Women's Counseling Referral Service, the Love & Sex Addiction Hotline, Strong on Self-Defense, Women's Business Exchange; Mentor Programs at five different high schools; and the local coordinator for Bill Moyers' PBS series, "Healing and the Mind."
Dr. Durre' was on the Community Advisory Council for The Golden Rule Foundation, serving on a sub-committee, she was Vice President of The Bridge Foundation, a non-profit organization that provides temporary shelter for families; and she is presently on the Board of Directors of Children Mending Hearts, a charity founded by award winning filmmakers Lysa and Grant Heslov. Grant is George Clooney's writing, producing and directing partner. They won a Best Picture Oscar for "Argo" and they had an Oscar nomination for Best Adapted Screenplay for "The Ides of March" and two Oscar nominations for Best Original Screenplay and for Best Picture for "Good Night and Good Luck.'
Dr. Durre's past and/or present listings and memberships include: Mensa, American Psychological Association, American Association of Marriage and Family Therapists, Writers Guild of America (WGA), Women's Committee of WGA, SAG-AFTRA, ASCAP, World's Who's Who of Women, World's Who's Who of Intellectuals, Who's Who in the West, Who's Who in La Jolla, Outstanding Young Women of America, National Board of Certified Counselors, and Who's Who of Human Service Professionals.
Topics
OTHER
Top Sports Performance
How to Have a Happy Marriage
How to Have a Happy Family
Overcoming Fears to Success & Obstacles in Your Life
Make Your Dreams Come True
The Worst Things Can Be the Best Things – What Rejection Can Teach
The 3 P's – Positivity, Persistence & Productivity
DEPRESSION & ANXIETY
Depression & Anxiety
Manic-Depression
Grief & Mourning
Mental Disorders
Phobias
SPIRITUALITY
Prayer & Meditation
Guided Imagery & Visualization
Life Mission & Purpose
Dream Interpretation
Universal Beliefs
Religious & Spiritual Path
Coping with Adversity
The Power of Prayer in Healing
LIFE SKILLS
Stress Management
Time Management
Communication Skills
Assertiveness Training
Anger Management
Self Confidence & Self Esteem
Motivation & Excellence
Make Your Dreams Come True
Mediation
Active Listening
FAMILY DYNAMICS
Family Dynamics
Having a Hot Relationship
Dysfunctional Families
Parent Education
Communication
Children & Adolescents
Effects of Divorce on Children
Separation & Divorce
Adoption & Infertility
Miscarriage & Stillborns
Domestic Violence
Blended Families
SCHOOL CONCERNS
School Phobias & Adjustments
Hyperactivity & HDAD
Attention Deficit Disorders
Dyslexia & Learning Disabilities
Parent Education
Special Needs Children
Parent-Teacher Communication
PERSONALITY DISORDERS
Psychopaths/Sociopaths
Borderlines
Passive-Aggressives
Narcissists
Personality Disorders
SPORTS
Peak Performance & Training
Motivation & Discipline
Prime Health & Nutrition
Teammates & Coaches
Temptations on the Road
Stress on the Spouse & Family
Dealing with the Press
Coping with Fans & Detractors
LIFE TRANSITIONS
Aging & Retirement
Menopause & Mid-Life Crisis
Empty Nest Syndrome
Separation & Divorce
Grief, Loss & Widowhood
The New Baby
Engagements & Marriage
ADDICTIONS
Drugs & Alcohol
Food & Eating Disorders
Gambling
Shopping
Workaholism
Sex & Love
Co-Dependence & Enabling
Rehab & Recovery
Children of Alcoholics
Dysfunctional Families
HEALTH & WELL BEING
Prime Health & Well Being
The Power of Prayer & Faith
Exercise & Weight Control
Obesity, Bulimia & Anorexia
Fitness, Diet & Nutrition
Psychological Roots of Disease
Unresolved Anger & Rage
Effects of Negative Thinking
TRAUMA
Childhood & Life Trauma
Child Abuse & Neglect
Sexual Abuse in Therapy
Rape & Date Rape
Incest & Child Molestation
PTSD – Post-Traumatic Stress Disorder
Veteran Re-entry
Crime Victim Survival
Sex Discrimination & Harassment
Hurricane Stress
Grief & Mourning
Pet Loss & Grief
Terminal Illness
Death & Dying
SEXUALITY
Attraction & Sexuality
Passion & Desire
Sexual & Gender Dysfunction
Gay Issues
Sex Education
Affairs & Infidelity
BUSINESS & SUCCESS
Having a Profitable & Happy Company
Coping with a Toxic Workplace
Communicating Successfully with Difficult Co-Workers & Bosses
Starting Your Own Successful Business
How to Network Your Way to Success
Additional Business Topics: Customer Service Training, Motivation & Achievement, Goal Setting & Visualization, Sales Techniques & Motivation, On Camera & Speech Presentation, Downsizing & Career Changes, Time Efficiency, Stress Management, Self-Employment, Decision Making, Job Performance & Satisfaction, Dealing with Difficult People, Sex Discrimination & Harassment, Teamwork & Team Building
Testimonials
Your interviews are exemplary in displaying your connection with the subjects interviewed. From Robin Williams, through Eli Wallach to Bill Bradley your natural ability to connect, whether it is called empathy or dialogue or basic humanity, or some other word for it – Linnda, you are able to establish a safe relationship with each of these persons, and that makes the depth interviews which are the result. I realize that your capacity has always been there. Always. It is a presence similar in ways to Art. It can be pointed to, but not taught.
My very best to you, Linnda. I was distracted tonight, but you were there nevertheless. Thanks for staying as you.
Richard Stanton, Ph.D.
Psychologist
Video