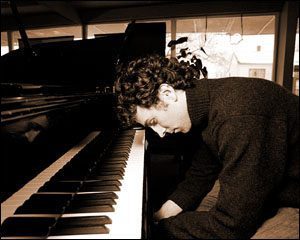 Synopsis 
Entertainer: Mac Morin, Dancer, Piano Player, Keyboard Player, Celtic Music
Topic Title:
Mac Morin, Dancer, Piano Player, Keyboard Player, Celtic Music
Professional Fees subject to change without notice
$ call  for a current quote
Expenses:    As incurred

Travels from:     NS, Canada
Expenses for Travel, (air and ground) Accommodations, Meals, Traveling Companion, and Incidentals are not included in the above fees.

Discounted Fees:  Under rare and special circumstances speakers may discount their fees at their discretion. i.e., booking multiple events with the same client.

 Non profit organizations may also qualify for a discount.
Dancer, Piano Player, and Keyboard Player
As with most Cape Breton musicians, music for Mac started early and was humbly nurtured in the home. Step dancing came first, with his earliest steps and guidance provided for by his mother, Mary Catherine, herself a noted dancer who toured the UK and performed at the World Expo in Montreal in 1967.
By 15, Mac was known as one of Cape Breton's finest dancing performers and began teaching traditional dance in Cape Breton. He continues to travel through out Canada, the US and Europe teaching/performing the traditional dancing of the Island with recent workshops at the Gaelic College (Cape Breton), Sabhal Mor Ostaig (Scotland), and the University of Limerick (Ireland). He has also recently performed several tours with Dannsa, a Scottish dance/music ensemble during the winters of 2009-2013.
Although piano was not his first display of the Cape Breton culture, it has become another element that Mac is now known for. Since he began to play nearly 20 years ago, he has managed to record and tour with many great performers including Yo-Yo Ma, the Rankin Family, Ashley MacIsaac, Allison Krauss, Dianna Krall, the Cheiftains, Art Garfunkle, and many more. He with Natalie MacMaster was a cofounder/coproducer of the Cape Breton traditional group, Beolach, whose 2 albums were nominated for East Coast Music Award (ECMA). He has most recently recorded with Natalie MacMaster on her ECMA award winning album, Cape Breton Girl, and continues to tour with her throughout North America and Europe. On rare occasions when he is home in Cape Breton, he is highly sought after to lend his skills at dances, concerts, ceilidhs, and the house parties.
Not only a performing artist, Mac produced and recorded a self titled album (released in 2004) that was nominated for an ECMA and is now in preproduction on another future release.
Video