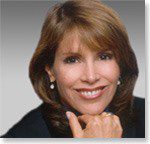 Synopsis
Speaker:      Maddy Dychtwald, Generational Diversity, Generational Marketing
Topic Title:
Maddy Dychtwald, Generational Diversity, Generational Marketing
Professional Fees subject to change without notice
$$$$$ = – $25,000 – 50,000

Expenses:    As incurred

Travels from:    USA – California
Expenses for Travel, (air and ground) Accommodations, Meals, Traveling Companion, and Incidentals are not included in the above fees.

Discounted Fees:  Under rare and special circumstances speakers may discount their fees at their discretion. i.e., booking multiple events with the same client.

 Non profit organizations may also qualify for a discount.
Aging, Futurist, Marketing, Generational Diversity, Leading Authority on Generational Marketing
Biography
Maddy Dychtwald is a nationally known author, public speaker, marketing executive and entrepreneur. For almost 25 years, she has been actively involved in analyzing and forecasting demographic, lifestyle and consumer marketing trends pertaining to boomers and the aging of America. In 1986, she co-founded Age Wave, with her husband, Ken. During that first decade, she helped grow the company from the ground up to a multi-million dollar enterprise with a time-honoured reputation as the best in its field. Age Wave has provided breakthrough research, compelling presentations, award-winning communications, and results-driven marketing and consulting initiatives to over half the Fortune 500, including the landmark study Women, Money and Power.
Maddy is the author of Gideon's Dream: A Tale of New Beginnings (HarperCollins Children's Books, March 2008) and Cycles: How We Will Live, Work and Buy, winner of the 2004 Book of the Year Award from the National Community Colleges Association. She speaks to more than 35,000 people each year through her presentations for corporate and association audiences and has been featured in articles in leading newspapers and magazines nationwide, including Advertising Age, the Chicago Tribune, the Los Angeles Times, the Miami Herald and US News and World Report. She has also made numerous television appearances.
She is presently finishing up work on her latest book, Power Shift: How Women's Rising Economic Control will Change the World (Voice/Hyperion) to be published in May 2010. A graduate of New York University, Maddy has been married for 25 years, has two children and lives in the San Francisco Bay Area where she has spent much of her adult life as a working mom.

Topics
Age Wave's keynote speakers have captivated more than two million people worldwide with an in-depth look at the world's aging population and its profound business, social and lifestyle implications. The company's customizable, interactive presentations are built upon 30 years of groundbreaking research, best-selling books, award-winning articles, and insightful, results-driven marketing and communications initiatives led by Dr. Ken Dychtwald and the Age Wave team.
Retirement Wake-Up Call: The Future of Financial Services
Power Shift: The Truth About Women's Soaring Economic Power and How it Will Change the World
Retirement at the Tipping Point: New Funding, New Timing, New Purpose
The Longevity Revolution: The Future of Health and Healthcare
How the Age Wave Will Transform the Marketplace – and Our Lives
Four Generations Rethink Work, Retirement and Success
The New Experiential Marketplace
Living With Purpose: Rethinking Success
Testimonials
"I was impressed with the amount of time and effort Maddy put into custom-izing her presentation and content for our audience of senior level human resource executives. In addition, her engaging presentation style was a nice balance to the agenda."
Kathy Jacoby, Assistant Vice President, MetLife Institutional Marketing
"Wonderful presentation today in Austin. The group was wowed by Maddy's enthusiasm and passion for the subject and all agreed it was quite timely."
Jennifer E. Heyman, Retirement Initiative, Charles Schwab
"Thank you so much for taking the time to speak at our Walton Street 2007 Investor Dinner. Your presentation was both informative and intriguing and kept the audience well engaged (even during the late, after dinner and drinks, hour). The visual presentation and integrated videos were much enjoyed by the audience."
Sandy Bonino, Marketing and Client Services, Walton Street Capital, L.L.C.
"I wanted to thank you again for helping to make our 2006 annual conference a big success. Your presentation on how the coming age wave will impact the way we do business in the investment arena was quite impactful."
Steven D. Hollenbeck, SVP Marketing, CUSO Financial Services, L.P.
"It was the best Webinar so far! I really appreciate all the time you invested in making this a perfect event!"
Delphine Parmenter, Director, StratX
"Thank you for coming to Hartford to speak to our leadership at St.Paul Travelers. Your presentation was thought-provoking on many levels. I was thrilled that many speakers on day two actually referred to the information you presented—in a very positive way! Also, I overheard some great cocktail discussions about how we need to think about our customers and products given the powerful change in demographics."
Kate Preston, Executive Vice President, St. Paul Travelers
"Maddy was terrific! The material was on-target, extremely relevant and timely, and of vital importance to our membership. She took the steps necessary to learn as much as possible about our audience and their needs. That's the kind of effort that guarantees the unbelievably positive response we received."
Douglas E. Raymond, President and CEO, Retail Advertising & Marketing Association
"Ms. Dychtwald is a very dynamic speaker with exceptionally good presentation skills. Her multi-media presentation was action-packed and highly entertaining. It was obviously based on her sound knowledge and extensive research."
Sally M. Natchek, CEBS, Director of Research and Development, Educational Programs, International Foundation of Employee Benefit Plans
"Maddy's delivery was lively, informative, and entertaining, and her remarks hit a bullseye…extremely relevant to our current marketing efforts. Excellent."
Mary B. Petersen, JD, CLU, ChFC, Director, Marketing, The Prudential Insurance Company
"Your presentation was great. To get people laughing and interacting at 8 a.m. is really special."
David Blumenthal, Chairman, Craft Yarn Council of America
"Our participants loved your program. I especially appreciated your efforts in researching credit unions and tailoring your presentation to our needs. We noticed the extra efforts, and so did the audience."
Darrell Bahr, Vice President, Communications and Education, Missouri Credit Union System
"Attendees raved about the great job Maddy did. The material was not just a bunch of theories, but something that could be used immediately. Maddy's preparation and presentation style were excellent."
Jim Cooper, CHA, Vice President, Education and Training, Choice Hotels
"This presentation has far-reaching impact. Maddy's eloquence and humor certainly have left an impression that will remain with our delegates for a long time."
Suzette Shaw, Director, Program Development, Direct Marketing Association
"Maddy's presentation was not only informative and timely but also stimulating. Feedback from our members was excellent."
Pamela L. Donahoo, Executive Director, International Furnishings & Design Association
"Maddy's presentation was excellent. I am sure it was very obvious how enthused the group was. She provided information that was needed, delivered in a superb fashion."
Pam Chevraux, Director of Community Affairs, Harris Methodist Health Services
"Maddy was fantastic. Her personal, interactive, and multi-media presentation style was an excellent role model for all speakers in this edu-tainment age. Her presentation injected new, powerful, and provocative marketing paradigms into our business and inspired us greatly in our innovation drive."
Nira Jang, USA Trends, Coca-Cola USA
"Maddy presented serious topics with style and humor. Her presentation, complete with video, was phenomenal. Kudos to her!"
Debbie Claudin, Program Planner, Medical Case Management Association
"Maddy Dychtwald did an outstanding presentation. The program was very informative and was delivered in a powerful manner. Her insight and knowledge of the financial services industry provides a perfect ending to motivate the audience in taking advantage of the wonderful market opportunities."
Gordon J. Sprague,
Senior Vice President,
AIM Distribution
"Maddy wowed them! We have seldom received such an overwhelming positive response for any speaker. She was terrific, informative, and entertaining."
Michael R. Argetsinger, Symposia Director, Illinois Association of HMO's
"The response from our attendees was outstanding. As the dynamics of the market continue to change, Maddy's presentation becomes even that much more timely."
Jeffrey C. Goodrich, CFP, Vice-President, Marketing SunAmerica Marketing, Inc.
"The best part of Maddy's presentation was the way she customized her material. She spoke directly to our industry. Everyone I talked to afterwards agreed that her presentation was a hit."
Cynthia Daste, Director of Marketing, Washington Wine Commission
"The presentation before the Mayors' Conference Thursday evening was simply stunning. I have seen many attendees of this group drift off into quiet chit chat when presentations fall short of the mark. This was not the case with Maddy's talk. People were focused with the message. I cannot thank her enough for doing this for us. It will be a night to be remembered for a long time to come."
Don Blubaugh, Executive Director Contra Costa Mayors' Conference
"Your presentation was a highlight of our meeting. I've heard numerous comments regarding the applicability of your message given the current economic times we all face."
John D. Patterson, CACUBO Program Committee
Video