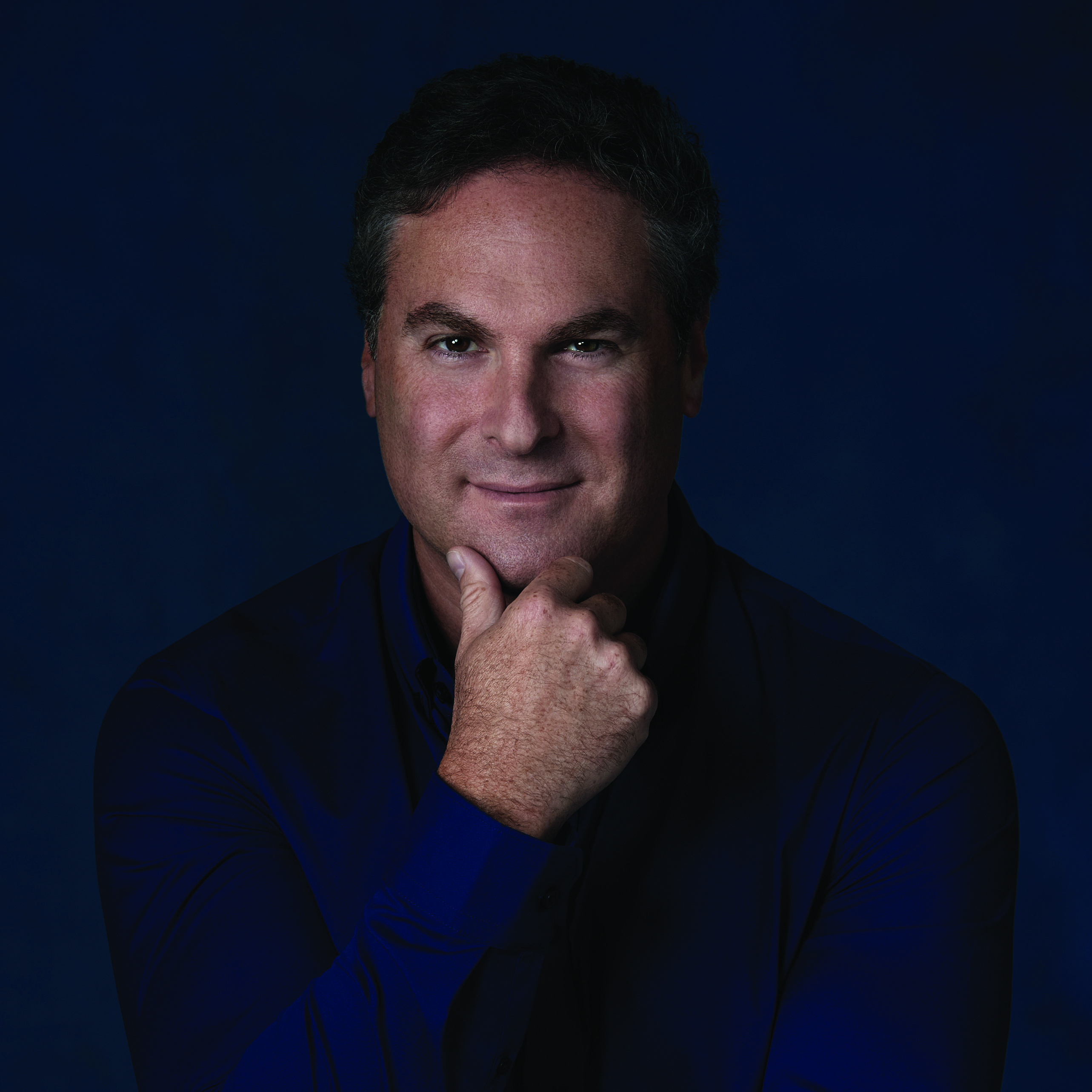 Synopsis
Speaker: Marc Gordon
Atlantic Speakers Bureau has exclusive representation
for Marc Gordon in the United States and non exclusive
representation in Canada.
Topic Title:
SELLING HAPPINESS: How to create customer experiences that inspire loyalty and drive referrals.
NO APOLOGIES NEEDED: Turning upset customers into happy (and profitable) relationships.
SELLING LIKE A SHERPA: Using value and insight to guide customers (and yourself) to success.
Speaker Fees: Between $10,000-15,000 USD
Expenses: as incurred
Travels from: Toronto, Canada
Expenses for Travel: Air and ground, accommodations, meals, are not included in the above fees.
Biography
Marc Gordon is an internationally recognized thought leader in the field of customer experience. With over 25 years of marketing and business communications in a number of diverse industries, he has built a reputation for providing impactful methods that increase sales and inspire customer loyalty. Marc's presentations combine established business practices with the science of human behaviour. This content, combined with his dynamic and entertaining style, have made him a sought after speaker throughout Europe and North America.
A presentation style that entertains and educates
As an avid story teller, Marc's presentations are filled with real world examples of companies that get things right – and wrong. His humorous views of the business world, plus his tales of being a work-at-home dad, keep audiences engaged and entertained. And of course, there's plenty of practical ideas that can be applied immediately. With super high energy and lots of interaction, audiences learn as much as they laugh.
A customized presentation
Marc's presentations are just as applicable for C class executives and front line managers as for seasoned business owners and budding entrepreneurs. Based on the needs of your people, Marc will tailor a unique presentation built on his core subject and expertise.
Marc's presentations have been given to groups ranging from fifty to five thousand, from classrooms to conference halls. Each time, he has entertained and empowered audiences to rethink how they communicate and serve.
Bringing a life's worth of experience
Marc's first steps into entrepreneurship began at the age of eleven as a victim of relentless bullying. By painting Dungeons and Dragons figurines for fellow students, Marc learned how people's behaviour and attitudes can change if they see value in what others can provide. This was a lesson he would remember throughout his career.
At the age of 16, Marc was back in business for himself. Over the next 8 years he would be importing collectible model cars, have his own clothing line, and even end up selling lingerie to escorts and exotic dancers. During that time, he would see his businesses grow faster than he could handle, stumble due to economic conditions, or get squeezed out by aggressive competitors.
In 1994, unemployed and with no job prospects, Marc invested $2,500 in a gold plating machine and started GoldPro. In that first year, operating out of his parent's basement, sales totaled just $4,000. However, by 2000, the company had grown to a multi million dollar manufacturer and distributor of automotive equipment and accessories, servicing over 2,400 car dealers and body shops across Canada.
In 2003, after emotional and physical burnout, Marc sold GoldPro for seven figures. Owning virtually no inventory or capital equipment, the high value of his company was based on GoldPro's name, distribution network, brands, and web presence. This was a testament to Marc's skills as a marketer and his ability to build a loyal customer base.
After taking a year off, Marc started his own agency to provide the kind of marketing and consulting services he wished were available to him when he was starting out.
Marc's agency specializes in developing and executing marketing programs for companies ranging from startups to public companies. Services include web design, print production, promotional campaigns, and public relations.
Marc is an active participant and volunteer in several organizations and educational symposiums that provide free marketing tools and management experience to new entrepreneurs. Marc is also active in youth business groups such as DECA, providing mentoring services and judging competitions. Marc lives in Toronto with his wife Natalie and children, Allison and Blake.
Topics
The Artificial Experience: How to use AI to deliver better customer experiences.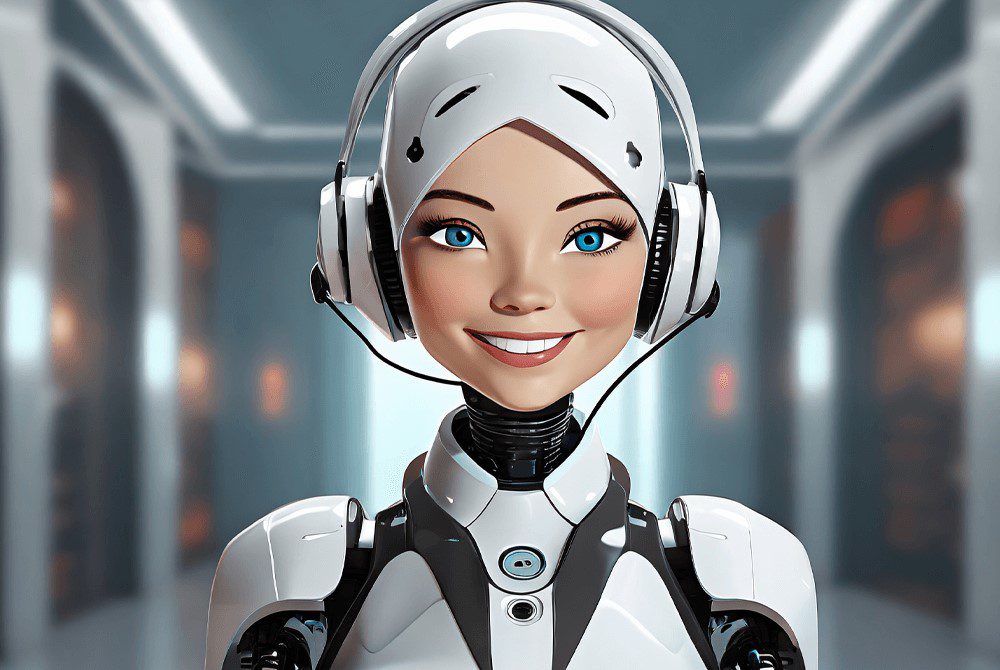 In just a couple short years, AI has become an impactful part of our lives. From writing student's essays to generating lifelike images, AI has become the go-to source for accomplishing both simple and complex tasks.
For business, AI presents an exciting opportunity to deliver a more efficient customer experience. Tasks that have always been performed by human beings, such as tech support, order taking, and payment processing, can now be done by AI. For management teams, the idea of being able to reduce costs by terminating staff while delivering better service is a dream come true.
But what about the customer? Are they ready to interact only with a machine? Multiple case studies have shown how AI is far from ready to totally replace humans. Racial biases, hallucinations, and poor recognition can all contribute to a terrible customer experience.
In this presentation, Marc goes beyond the technical jargon, focusing on the strategies and processes to make AI work for any organization. Sharing real world stories along with his expertise in customer experience, he will give your organization the awareness and understanding to be able to integrate AI in a way that benefits both your staff and your customers.
KEY TAKEAWAYS:
Discover the three pillars of customer experience and how AI can work within them.
Find out how other companies have seen success and failure with their own AI programs.
Learn internal strategies that will help make AI a success for your organization.
Discover how AI can make your staff deliver better service and become more efficient.
The answer to the question "Will AI replace all my staff?"
Selling Happiness
How to create customer experiences that inspire loyalty and increase sales.
· Find out what customer experience really is how every employee can contribute
· Learn the three traits that start every successful customer experience
· Discover what truly drives customer loyalty (Hint: it doesn't involve exceeding expectations)
· Find out the single easiest way to deliver experiences that keep customer coming back
· Learn what influences expectations, and how to use that to engage with customers more effectively
No Apologies Needed
How to turn negative situations into positive outcomes.
· Discover who the most important person is in the conversation, and how you can leverage that for a better outcome
· Learn how to avoid common pitfalls that result in employees getting stressed and customers leaving angry
· Find out why apologizing to the customer may be the worst thing you can do, and what they really want to hear from you
· Learn how to keep your emotions in check, even when the customer can't
· Discover the three goals any successful customer service program must accomplish
· Find out why being contacted by an unhappy customer can be the best thing for your company, and how to leverage that for greater success
· Learn ways to identify and prevent recurring customer service issues
Selling Like a Sherpa
Using value and insight to guide customers (and yourself) to success.
· What Sherpas can teach us that can elevate any salesperson, regardless of experience or industry
· The easiest one-step method to increasing sales while delivering greater value
· How to provide value in a way that builds customer trust and loyalty
· Learn ways to leverage Customer Experience into a powerful sales tool that can benefit your entire company
· Why turning down a sale can create a customer for life – and more sales
Testimonials
A very entertaining, yet powerful presentation that made us thoroughly re-examine a number of our customer service policies and procedures. I believe we will be a better company because of it.
Rafael Arroyo, Market Manager, Travelocity
Marc was amazing. His material was relevant to our industry and his delivery style was warm, engaging, and entertaining. I know all our front-line representatives will perform at a higher level thanks to Marc's presentation.
Preet Bains, Key Accounts Manager, Chanel
Marc really knows how to get his message across in an informative and entertaining way. His stories are smart, funny, and great examples of what businesses should and shouldn't do. His presentation was incredibly well received.
Tammy Rose, Johnson & Johnson Inc.
Marc has the unique ability to deliver a powerful message about a technical subject in very simple and entertaining way. This would explain the packed conference room and continued conversation afterwards. Marc clearly brought his A game and it was definitely appreciated by everyone who attended.
Brian Jobling, Corporate Account Manager- Canada, Air New Zealand Group
Marc's presentation had a huge impact on us. His energy and enthusiasm made for an environment where we were learning and didn't even know it. Can laughing and learning be interconnected? I believe Marc proved they can be.
Jason Mullin, Director of Marketing, Residence Inn Marriott
Video 1
Video 2
SELLING HAPPINESS: How to create customer experiences that inspire loyalty and drive referrals.
NO APOLOGIES NEEDED: Turning upset customers into happy (and profitable) relationships.
SELLING LIKE A SHERPA: Using value and insight to guide customers (and yourself) to success.