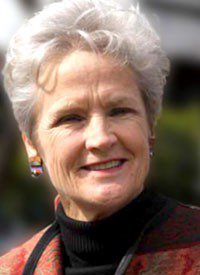 Synopsis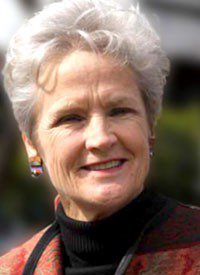 Speaker:      Marilyn King, Two-Time Olympian, Women In Business             
Topic Title:              
Marilyn King, Two-Time Olympian, Women In Business
    Professional Fees subject to change without notice
$$ = between $10,000 – $15,000

Expenses:    As incurred                

Travels from:  California       
Expenses for Travel, (air and ground) Accommodations, Meals, Traveling Companion, and Incidentals
Biography
Marilyn King is a two-time Olympian (Munich, 1972 & Montreal, 1976) in the grueling five event Pentathlon (100 meter hurdles, shot put, high jump, long jump, 800 meters). Her 20-year athletic career includes five national titles and a World Record.
An automobile accident in 1979 rendered her unable to train physically for her third Olympic Team. Using only mental training techniques she placed second at the Olympic trials for the 1980 Moscow Games.
This extraordinary experience launched her exploration into the field of exceptional human performance. Her discovery of the three elements that are always present when ordinary people do extraordinary things led to the development of Olympian Technology".
The implications of her findings regarding human performance prompted Marilyn to give up her prestigious head coaching position at the University of California, Berkeley to found Beyond Sports. Through keynotes, trainings and consulting, Marilyn provides business leaders and educators with thinking tools that will serve them for a lifetime. Her work is a powerful example of applying skills learned through sports to the areas of business, education and peace.
Over the past 17 years Marilyn's message of unlimited possibility has inspired thousands worldwide. Her techniques have been incorporated by businesses seeking to empower employees, embrace change and provide global leadership. Her corporate clients include American Express, Apple Computer, AT&T, Haas School of Business, Hewlett Packard, IBM, L.M. Ericsson, Monsanto, Sun Microsystems, Swiss Reinsurance Company and Xerox Business Services.
Marilyn has also presented at over 200 national and international education conferences with academicians and researchers who are designing schools of the future. She is the creator of an inner city Oakland youth empowerment program called "Dare to Imagine."
Her most pioneering work, a joint Russian-American venture called the Peace Team prompted two invitations to speak at the United Nations. She is currently featured in numerous articles and books including, DreamMakers by Michele Hunt and Spirit Of Champions by Lyle Nelson & Thorn Bacon, and appeared recently on the NewsHour with Jim Lehrer.
"Marilyn King is a high-content, high-powered speaker who can inspire your people to Go for the Gold"
Topics
Keynotes:
It's Time to Make Our Dreams Come True
Tapping the Power of Marilyn's Olympian Thinking
Living Like an Olympian
How to Perform at your Best Every Day No Matter What
Now What Do We Do?
How High Achievers Know Exactly What to do in Uncertain Times
The Key Ingredient in Challenging Times
Provide the Missing Link to Unleash Human Potential
Teaming – Core Skill of the New Millenium
On the Brink of Peace
\Positive Trends That are Shaping Our World
Awaken the Olympian in You
How Women in Business Can Use the Power of Marilyn's Olympian Thinking to Achieve the Unimaginable
Workshops:
Training to Lead on the Run
Practical Applications of Marilyn's Olympian Thinking for 21st Century Leadership
Awakening the Olympian Within You
Developing the Core Habits of Peak Performance
Testimonials
Standing Ovation Speaks For Itself"
"Bravo on an outstanding performance. Your presentation at Albertson's First National Store Director's Meeting was a resounding success and everyone was extremely pleased. The standing ovation speaks for itself."
Donald L. Duffy,
Williams/Gerard Productions
"An Inspiration"
"I know that this was not your first experience with Hewlett-Packard, and your reputation is well deserved as both keynote and workshop presenter. Your message has been an inspiration to those who have had the fortune to be in your audience."
Judy Allen,
Hewlett-Packard
"A True Partner"
"Marilyn, you were a true partner with us…The specific tools provided in your workshops were put to immediate use at the conference to fan the flames of the learning revolution."
Chris Turner,
Xerox Business Systems
"Fantastic"
"…all of the attendees came away from the day energized, feeling more confident about themselves and their Company… masterful job …Congratulations on a fantastic program!"
Hank Perry,
Vice President,
Pacific Union
"Her Presence Vibrates With Positive Energy"
Marilyn has been important to our work because her vision of creating a better world through her approach of Olympian Thinking for Leadership has inspired many of us to hold fast to our vision and create the new and the hopeful with passion and determined action…Not only is her material solid and grounded, her presence vibrates with positive energy, enthusiasm, intelligence and compassion. She is indeed the kind of leadership role model that I dreamed of bringing to Aruba for us to experience and learn from."
Dr. Juliet Chieuw,
Managing Director,
Aruba Quality Foundation
"Awesome"
"The way you tell your story and inspire each of us to do extraordinary things has propelled many of us to greater and greater levels of awareness, confidence and excitement! …Thank you so much for doing what you do, being who you are, and taking such a profound message out into the world….the word I continue to hear to describe you, your speech and everyone's experience with you just happens to be one of my favorite words: AWESOME!"
Annie Rohrbach,
National Association of Professional Organizers
"Your Session Rated Among The Best"
"Once again, my most sincere thanks for your unique contribution to the Berkeley Center for Executive Development at Haas' Berkeley Executive Program. For the third year in a row, your session rated among the best…4.5 out of 5 which puts you in a category shared with such luminaries as Nobel Prize winner Glenn Seaborg. I'm grateful for your continued commitment to engage our executives in the important conversations that are shaping our world."
Claudia Welss,
Director,
Berkeley Executive Program, UC Berkeley
Oakland, California, United States
Video