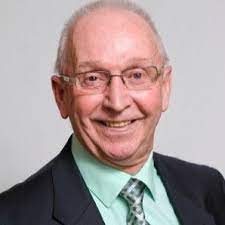 Synopsis
Speaker:              Michael J. Hughes   
Topic Title:              
Networking  
    Professional Fees subject to change without notice
$$ =Under – $15,000

Expenses:    As incurred                

Travels from:  Ontario, Canada
Expenses for Travel, (air and ground) Accommodations, Meals, Traveling Companion, and Incidentals are not included in the above fees.

Discounted Fees:  Under rare and special circumstances speakers may discount their fees at their discretion. i.e., booking multiple events with the same client.  Non profit organizations may also qualify for a discount.
Networking
Biography
From out-of-work professional to Chairman of the Board of Directors of The Ottawa Chamber of Commerce, one of Canada's oldest and most respected business organizations.  From unpaid presenter to one of only six Canadian Professional Speakers holding the prestigious "Platinum Speaker Resource" accreditation for Meeting Planners International, the largest worldwide body of meeting planners and conference organizers.  From the idea of creating a unique, self-directed future to a six-figure consulting practice based exclusively on building, then leveraging a network of contacts, colleagues and clients.  Michael J. Hughes has spent over 38 years in the business world. He honed his business and management skills with two world-class organizations prior to investing the last sixteen years building Michael J. Hughes Consulting & Training Inc., a business development and management consulting practice focused exclusively on Networking For Results™.
Known as THE Networking Guru (Ottawa Citizen July 2001), he has done extensive research on, and is a specialist in, utilizing networking as a business strategy.
He has invested the past sixteen-plus years researching the wealth of networking information currently available, added his personal networking success and his experiences as a leader in networking organizations to create a proven approach that builds networking skills, accelerates networking performance and creates tangible results through his unique Networking For Results™ Personal Marketing Success System. In fact, one of the most unique properties of Michael's business success is that he has taken his company from an idea to a six-figure consulting practice annually using networking as his sole marketing vehicle.
Michael works with Fortune 500 companies, international associations and business organizations across North America, sharing his philosophy and expert knowledge on business-to-business networking, the social network phenomenon and corporate relationship management strategies.  Michael is the ideal catalyst for increasing the potential and power of your next conference or meeting.
Current and past involvements:
2006 Chair, Ottawa Chamber of Commerce
2005 President, Ottawa Chapter, Canadian Association of Professional Speakers
Board of Advisors IMPACT Student Leaders Organization since 2006
Platinum Resource Speaker, Meeting Planners International since 2002
Small Business of The Year Finalist, Ottawa Chamber of Commerce, 2002.
Topics
Speaking of networking….
Michael Hughes Networking consistently ranks as one of the top three topics for conferences and meetings. If this area is a priority for your association, group or team, why not invest in one of the most proven networking resources?
Most requested session
The Art & Science of Networking For Results
Networking is recognized as the most cost-effective way to build your business or drive your revenues and as such, is of primary importance for every business professional. Unfortunately, for over 90% of business and sales professionals, it is also a misunderstood and abused business strategy.
Content: This highly interactive session addresses the most common networking myths, explores secret network principles and supplies success strategies for creating and leveraging a network of relationships, the foundation of long term business success!
"You really got your networking messages out there and the team was still 'abuzz' at 4:30 speaking about your concepts, suggestions and best practices. The conference was deemed a significant success and you were a key contributor."
Brian Holt, Regional Director, Scotiabank
A timely and topical program
Networking 2.0 and The Power of Personal Contact
The irony of our technology-focused world is that in todays hi tech environment, The Power of Personal Contact has never held more power and potential. This presentation shares practical information related to the online social marketing phenomenon and links it to little-known network principles for real-world results
Content: The possibilities and pitfalls of online networks – leveraging your online presence – linking online networking to maximize the network effect – proven relationship management strategies that tap into the human networking dynamic – networking action plan for immediate results.
"The presentation was excellent. The content was very informative and timely in helping us focus on building our business. I know I personally walked away with a few new ideas of how I can improve my networking skills."
Dorothy Smith, The Mortgage Centre.
And now, for something completely different
Networking Guru Wisdom
A summary of the accumulated experience and expertise garnered over 60 years of life lessons, delivered as a reminder of the power and potential of relationships. This intimate and insightful presentation incorporates powerful and practical real-life examples of the human side of business networking and its impact on business and life.
"I was at your presentation yesterday and enjoyed it thoroughly. I learned so much! Your wisdom is very useful – can't wait to go out and try it. I love human psychology and you have obviously captured it in your work. Watching and listening to you made me think, "I can do this, I can be just as successful as he his!"
Eva O'Grady.
Let's talk about you
Customize Your Program
Michael's fifteen years of relentless research on the subject of networking has yielded an incredible amount of networking-related business information, knowledge and value. Choose from one of the programs below, or contact us to discuss your specific needs.
"In addition to your finely tuned networking skills, I believe that you are so in demand because you are such an excellent speaker. I will never forget your lecture during the 2007 Association of Fundraising Professionals conference — informative and entertaining."
Robyn Harris, Association of Fundraising Professionals
More Referrals – Creating a Referral-Generating Machine.
Moving From Contact to Client – The Complete Guide to "What's Next?"
Networking Group Success Strategies – Maximum Impact, Minimum Effort.
Maximizing The V.I.P Factor – Leveraging Centres of Influence For Fun & Profit.
Networking as a Strategic Corporate Career Resource.
"It was such a pleasure working with Michael in the preparation and delivery of the Networking Workshop. Although we were on a fast turn- around, Michael made himself available to really connect with where the organization was at, and to tailor his message in a way that landed clearly for everyone."
Jean Ogilvie, Internet Consulting Group
Testimonials
What clients are saying about Michael and Networking For Results™
Keynote presentations
"Wendy filled me in on the reception. She raved about you! The presentation was enlightening and informative. The participants' comments were very positive."
Ann Babej, Director Professional Development
Canadian Professional Sales Association
"Thank you for helping to make this one of our most successful Conventions to date. Your session was well received and in many of the feedback forms it was noted as the highlight of the Convention."
Barbara Kemper, President
Canadian Training & Development Group
"Michael's presentation combined common sense, humor and his vast knowledge of what makes networking succeed or fail, into a powerful package that our members will remember indefinitely. Our membership rated Michael's session among the best ever."
Jim Harmon, Program Coordinator
Ottawa Human Resource Professionals Association
"My colleagues and I found the sessions of interest and more to the point, useful. You have the ability to impart the information in an entertaining and relevant context."
William Rankin, Vice-President
Human Resources, Newcourt Credit Group, Toronto‑Indianapolis
"Further more, it was quite simply a pleasure listening to you. Immediately after the session and the following day, we received many very positive comments from those in attendance. Our association is pleased you were able to bring to our members your significant expertise and excellent presentation."
Richard Lee, Executive Director
Ottawa-Carleton Home Builders Association
"Thank you for the excellent seminar you provided on The Art of Networking. You were a very knowledgeable, dynamic and enjoyable speaker – an asset to our conference. This seminar went way beyond our expectations and each participant came away from this session with enthusiasm and team spirit, which was our goal."
Bruno Gendron, Vice-President
Eastern Canada Region, Workopolis
Training events
"Just a note to let you know that this was the most useful and enjoyable networking seminar I have attended so far. It is the first time that I can look at networking without cringing! And it all made perfect sense. I just have to put it in practice now!"
Valerie Cherrey, Director
Treasury, Alcatel Canada Inc.
"You truly demonstrate the value of developing exceptional networking skills and have obviously "walked the walk" yourself. Thanks."
Steve Gobel, Regional Diretor
Investors Group
"You have provided me with clarity. At the risk of making my wife jealous and sounding out of character, I haven't been able to get you off my mind all weekend. You provided me with tangible and intangible resources that are and will be present in my mind and on my desk for a very long time to come. The title of Guru is well deserved and definitely earned.
"Thanks again"
Anthony Mancini
"Attending Michael Hughes' Networking Boot Camp was the best investment I have ever made towards the success of my business. Every minute of the day was filled with information, tricks and tools to maximize the value of my networking. His teaching style allowed me to understand the practicality and importance of every aspect of networking from planning ahead to follow-up. For a full day workshop, instead of leaving exhausted and overwhelmed, I left invigorated, self-confident and with a solid understand of how to work my net. Michael, I can not thank you enough for sharing your expertise and enthusiasm, you truly are Canada's Networking Guru!"
Angela Cummings
"I wanted to take the time to thank you for the presentation on networking. You truly are a phenomenal speaker and offered me solutions and ideas for selling and prospecting. I left the course feeling very alive. Thank you again Michael for a wonderful presentation . You ARE the networking guru!"
Jennifer Pashak
"Michael Hughes has the uncanny ability to engage the participants in his seminars. The real-time skill-development practice sessions are a great way for the participants to immediately apply what he 'teaches'."
Patrick Asselin
"A little note to thank you for today's session. Your willingness to share your knowledge and experience over and above the course material was greatly appreciated. You managed to pack so much information in such a short period of time keeping the interest of everyone with your humor, professionalism and wealth of practical skills."
Suzanne Boal
www.globalrewards.ca
VIDEO