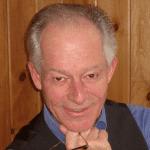 Synopsis
Speaker:        Michael Schultz, HECKLE: NOTES FROM THE PEANUT GALLERY
Michael Schultz, Protest, civility, heckling sports, politics
Topic Title:              
Michael Schultz, HECKLE: NOTES FROM THE PEANUT GALLERY
    Professional Fees subject to change without notice
Expenses:    As incurred                

Travels from: Acton, Ontario Canada

Expenses for Travel, (air and ground) Accommodations, Meals, Traveling Companion, and Incidentals are not included in the above fees.
Discounted Fees:  Under rare and special circumstances speakers may discount their fees at their discretion. i.e., booking multiple events with the same client.  Non profit organizations may also qualify for a discount.
HECKLE: NOTES FROM THE PEANUT GALLERY
Protest, civility and heckling in sports, entertainment and politics

Biography:
Mr. Schultz's career spans five decades of commitment and involvement in the Canadian educational marketplace.
Michael spent ten successful years in the Canadian publishing business. During the 1970-80s, he traveled throughout Canada and the United States, producing and selling learning resources.
He also spent approximately another 25 years in the educational field at the secondary level teaching a variety of subjects in the Peel District School Board. During that time Mike authored a number of learning resources himself in fields like Career Management, International Business and Entrepreneurship.
During the late 1990s, he was a renowned spokesperson for the field of Youth Entrepreneurship, a topic then enjoying considerable growth. His weekly column, 'Young Entrepreneurs', was featured in the Toronto Star's Business Section.
He then shifted gears in the early 2000s and became an authority on International Business as global emphasis dominated new curriculum.
To that end, Michael has authored learning materials in many Business subjects including International Business and Entrepreneurship. He has taught and traveled widely as an educator in countries such as Japan, Korea, England and the United States.
More recently, Mr. Schultz has been operating his own business focusing on educational writing and on-line teaching with Queens University's Faculty of Education. He also presents to groups on personality preferences and temperaments.
His latest work focuses on heckling – in sports, in entertainment and in politics. He is an informed speaker who deals with the subject matter in a humorous and entertaining fashion. Come and learn more about civility and the act of speaking out.
His recent book is called HECKLE: NOTES FROM THE PEANUT GALLERY (2013) and it focuses on the increased activity in heckling worldwide.
Michael will inform your group in a positive and authoritative manner.
Topic
HECKLE has arrived!  Have Michael bring this knowledge to you first hand.  If you have ever been heckled on stage you will immediately see the benefit of this program!
We have all experienced heckling at one time or another.
HECKLE: NOTES FROM THE PEANUT GALLERY is the first authoritative, comprehensive book on the art of heckling. HECKLE covers the history of heckling – the act of speaking out in disagreement – and takes the reader through its influences on sports, politics, and entertainment.
Written with humour, this lively eBook is for those of us in the public eye or those interested in audience behaviour. HECKLE will appeal to athletes, politicians, performers, and anyone who is a fan. Those in occupations like teaching and business will also learn from the many lessons found in HECKLE.
Anyone facing an audience should read Hecklers.
You'll learn:
Why people heckle and how to handle heckles from a crowd, audience or classroom
Learn how humans have engaged in the art of heckling through the ages
Read about the origins and influences of heckling
Understand why heckling is integral to free speech, democracy, and having your say
Discover how heckling has impacted our collective self-control and language
See how heckling – like everything else – has gone global
HECKLE will make you laugh. You'll also discover that heckling doesn't just happen at your local comedy club. It's much bigger than that.
Heckling happens everywhere.
Read HECKLE and learn how to appreciate and handle the good heckle and reject the bad.
HECKLE: NOTES FROM THE PEANUT GALLERY is a $9.95 eBook, Approx. $20.00 paperback and  available from the following on-line retailers:
Apple iBookstore
Amazon
Barnes & Noble NOOKbook Store
Sony Reader Store