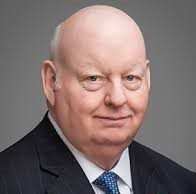 Synopsis
Speaker:            Mike Duffy        
Topic Title:              
Mike Duffy on media manipulation, the rise of the Alt-Right in Canada,




And just for laughs, Tales from a half-century of covering Canadian politics!
    Professional Fees subject to change without notice
Professional Fees:  Call for quote

Expenses:    As incurred
Expenses for Travel, (air and ground) Accommodations, Meals, Traveling Companion, and Incidentals are not included in the above fees.

Discounted Fees:  Under rare and special circumstances speakers may discount their fees at their discretion. i.e., booking multiple events with the same client.  Non profit organizations may also qualify for a discount.
Biography
After a long award-winning career in journalism, in 2009 Mike Duffy was summoned to serve in The Senate of Canada.
His appointment as a Senator representing his home province of PEI after his long career in Ottawa, created controversy. After first defending his star appointment, Prime Minister Stephen Harper, in the vernacular of the day, "threw him under the bus."
The Duffy trial provided Canadians with a look at the inner workings of Stephen Harper's PMO. It wasn't pretty. In 2015 Mr. Harper's government was defeated, and six months later on April 26, 2016 Duff was acquitted .
On the day he was acquitted on all 31 charges, Duff's lawyer Don Bayne declared no Canadian had been subject to such a barrage of one-sided negative press as had Mike Duffy.
In his presentation, Duff tells us the lesson's he's learned about the politics of personal destruction. He'll look back on his lifetime in the media; and he'll explain how politicians manipulate their message to neutralize their critics, including educators, union leaders and other thought-leaders.
Many Canadians believe this can't happen in gentle tolerant Canada. But it is already happening here. Duff will expose:
The world-wide network of right wing groups
The billionaires who fund these groups
How these groups use technology to mislead voters, and demonize their critics.
It is time Canadians were aware of the threat these groups pose to our democracy, time for us to find ways to stop it before it is too late.
After his acquittal, Duff immediately returned to his Senate duties. He has been working on issues related to adoptions; the Maritime fishery; protecting the environment, developing new policies to assist charities, and new methods to encourage philanthropy.
He's the father of 3 children, and 8 grandchildren, and lives with his wife Heather and Chloe, their Kerry Blue Irish Terrier in Cavendish, PEI.
Background:
On 21 April 2016 Mike Duffy was acquitted on 31 charges arising out of the so-called "Senate expense scandal."
Reporter Bob Fife won an award for his coverage. On the day Duff was acquitted Fife told CFRA Radio the entire "scandal" was a hoax designed by Prime Minister Stephen Harper.
Robert Fife: "The Prime Minister's Office every step of the way lied to me, they lied to Canadians. And .. when Nigel Wright and the other key lieutenants in the Prime Minister's Office were put on the stand, we saw just how this manipulative hoax was put on the Canadian public."
Why did the RCMP proceed to lay charges when the Crown's key witness, Nigel Wright told the police; "we're basically forcing someone (Mike Duffy) to repay money that they probably didn't owe and I wanted the Prime Minister to know that and be comfortable with that?" That should have ended things right there. But it didn't. It took the judge to end the political witch-hunt.
On 21 April 2016, The Globe and Mail reported: "Judge Charles Vaillancourt … called Mr. Duffy a "credible witness" whose conduct was "reasonable and honest."
In his 308-page decision, Judge Vaillancourt examined and dismissed every charge related to Sen. Duffy's residency, travel claims, and expenses. At (Para 849) the Judge found "I have ruled that all of the travel claims before the Court were appropriate." The Judge further declared that the contracts, which were the subject of dispute (Para 842) "met the criteria for Senate business."
The Judge's 308 page decision, it can be found here: http://beta.images.theglobeandmail.com/static/folio/duffy/DuffyVerdict.pdf
Topic
Mike speaks from his long award-winning career in journalism and not as a Senator.
The new populism and you …
Thoughts on how to get your message through and avoid being wedged by divisive politics.
Every day we see how right-wing demagogues use wedge issues to attack the very foundations of Canadian society. Government is bad; public servants – including educators are lazy and overpaid. Teachers are filling the heads of their students with socialist dogma.
To most Canadians that's a description of what's happening in the US. But the sad fact is, the same thing is happening here. With Jason Kenney in the Premier's office in Alberta and in Ontario Doug Ford's attack on the most important institutions in our society is already well underway.
And the demagogues are winning here, because unlike in the US, here most of the media would prefer to look the other way rather than confront the ugly reality of the far-right.
Teachers are always under attack by the populist agenda. They are criticized for being well paid and yet they don't have to work a full year. They get storm days off, professional development days, March break etc. A perfect target to demonize.
The right looks for easy targets. Airlines, cell phone companies, cable TV companies, teachers, and then, using the media, stirs the pot to ensure the public dislikes the target. The right-wingers then can do whatever they want because the target group has few friends in the media or the public.
It is the worst kind of demagoguery.
If we are going to save the Canada we love, we all must not only call out the extremists but offer constructive solutions. It is so important to be seen by the public as acting in the public interest, rather than their own self-interest.
The media:
Canadian media are running scared. Media consolidation and job cuts have left us with young reporters who are easily manipulated by the government's "spin doctors."
And the problem is heightened by the government's plan to offer subsidies to qualified media. This plan is not only misguided –it's a Band-Aid on a terminally ill patient – but it also undermines the independence of the press.
Someone said recently every story written about the federal government sounds like a grant application. And it's no better in the provinces, where government is too often the largest buyer of advertising. And we all know the adage; you don't bite the hand that feeds you.
All of this means we need animated, active and articulate educators to lead the fight to save the nation we all love!
-30-