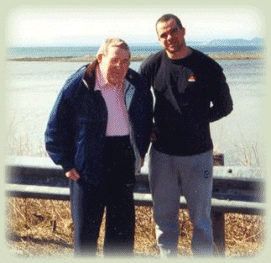 Synopsis
Speaker:            Paul White: Balance, Leadership
Topic Title:
Paul White: Balance, Leadership
Professional Fees subject to change without notice
Expenses:    As incurred

Travels from:  St. John's  NL
Expenses for Travel, (air and ground) Accommodations, Meals, Traveling Companion, and Incidentals are not included in the above fees.

Discounted Fees:  Under rare and special circumstances speakers may discount their fees at their discretion. i.e., booking multiple events with the same client.

 Non profit organizations may also qualify for a discount.
Balance, Leadership, Stress, Self-Esteem
Biography
Sharing simple, yet powerful, ideas is what Paul Michael White does best. He is a Work-Life Balance and Mental Health Expert. Paul has been speaking professionally for over 15 years to various audiences, organizations and corporations in North America. He is a proud member of the Canadian Association of Professional Speakers (CAPS). With a Masters Degree in Counseling Psychology, Paul enjoys the challenge of helping people help and improve themselves, both personally and professionally.
For over 20 years, Paul has stus died the world`best in the fields of Personal Development, Leadership, Self-Reliance, Resilience and Success. He is a charter member of the Lessons from Experts Network, with his Resilience brand.
Further, Paul is a Certified Canadian Counselor (CCC), specializing in Cognitive Therapy. He published Newfoundland and Labrador Canada's first ever self-help book, Fishing for Reality, that is a collection of his Grandfather`s Life Philosophies for successful daily living.
is an Author; his book "Fishing for Reality" will help YOU get started on your new life and help you chase your passion, not your pension
is an Entrepreneur and Life Educator
is an International Life Coach and Life Leadership Counselor
is a member of the Canadian Association of Professional Speakers (CAPS)
is a member of the Newfoundland and Labrador Association of Professional Speakers (NLAPS)
is an active member of the St. John's Board of Trade
has been presenting to audiences for over 12 years
is currently a member of Toastmasters International (Advanced Communicator & Leader designations)
has a unique philosophy and collection of lifelong ideas, gathered from the past 20 years
has a Masters degree in Counseling Psychology (his area of expertise is Cognitive Therapy – using the mind instead of drugs- for mood related challenges)
is an assessor with the Psychological Corporation of Canada (certified to complete IQ and comprehensive assessments)
holds a Bachelor of Education Degree
holds a Bachelor of Physical Education Degree
has instructed Public School in three different Canadian provinces
used to train College Recruits applying to the OPP (Ontario Provincial Police), RCMP (Royal Canadian Mounted Police) and Corrections Canada
has instructed at the College and University levels in Canada
is a Certified Personal Trainer
is actively involved in Health and Wellness Psychology and is certified to provide Nutritional Counseling
as completed the PFLC (Professional Fitness and Lifestyle Consultant) Certification from CSEP (Canadian Society of Exercise Physiology), an affiliate of Health Canada; PFLC is the top Certification in Canada for a Fitness Professional
is certified to train Professional Athletes: has completed the CSCS (Certified Strength and Conditioning Specialist); CSCS is the top Certification in the World for a Professional Athlete Trainer
is a Certified Canadian Counselor (CCC) with the Canadian Counseling Association (CCA)
is certified in Applied Suicide Intervention Skills Training (ASIST) and Crisis Prevention Intervention (CPI)
has completed several NCCP (National Coaching Certification Program) Levels of Training for a variety of sports and lifestyle activities
has published articles for the Canadian Mental Health Association (CMHA) and the Newfoundland Sportsman
is currently authoring a book on "Killing Egos"
is a Lifelong Learner who loves sharing ideas that make a difference
was inspired by David Suzuki and his show "The Nature of Things" as Paul is a "why guy" and often wonders about the 'nature of things' and why they are as they are in life as we know it.
Topics
Seminars and Workshops
Keynote Information
The facts are simple: people in business want more soft-skills to help them achieve greater balance between work and everyday life. Paul is the go-to-guy to deliver a meaningful, lasting message about Personal Development and leadership in business and in life. Business and life get better when the people get better.
Inspirational Speaker Paul Michael White is a skilled communicator whose ideas and actions are long remembered when your conference ends and the lights go out. He knows how, from personal experience and from studying the global successes, to help you make lasting changes for the better. Reserve Paul today and allow him the opportunity to educate and entertain your team for increased performance.
Signature Keynote Address:   Fishing for Leadership: Lessons on the Fly!
In this dynamic presentation, Paul uses the metaphor of fly-fishing to show participants how to 'attract' the results they desire in life. His grandfather "Skipper" Michael Joseph Bruce was a true leader, in essence leading by example. Skipper Bruce taught Paul the fundamental tools for happiness, success, and leadership in everyday life.
Seminars and Workshops
Paul offers the following interactive and dynamic seminars & workshops for small and large business audiences:
Creating WORK-LIFE BALANCE in Our New World of "Fast-Forward CHANGE"
Self-Directed Team-Leadership: The Corporate Personal Development & Customer Service Training Program for Your Team!
PBS: Professionally Busting Stress™ (Stress Management for YOU!)
The Power of Self: Self Esteem and Self Confidence Building
Battling Life's Blues: Becoming Your Own Therapist™
Ten Days to Self Esteem * New
Paul will help meet the specific training and development needs of your corporation, organization or team.
Testimonials
"An uplifting experience and a pleasure ..exactly the type of kick-off to a team building weekend that our group needed. Wonderful presentation… insightful, informing and involving… …filled with "golden nuggets" of information that set a positive/optimistic tone for the weekend ahead. The session was high energy , practical, dead-on, and entertaining. Left the group eager for more and that is highest compliment possible. We look forward to having you back!"
Charlotte M. Barbour, CTC/National Account Manager /Carlson Wagonlit /Harvey's Travel
"Hi Paul! Your Convention presentation on Mental Fitness was very good, Congratulations! I liked it very much: it was dynamic, interesting, well organized and useful. Most of all, it was filled with good and positive energy, what you are good at!"
Jennifer S. Murray-Segovia
Pesantez & Segovia Trading Inc.
"Paul is an amazing speaker – with a clear and direct style that motivates and engages you. The room was filled with an eager and attentive audience as he delivered his presentation "Professionally Busting Stress". The feedback was extremely positive and we plan on inviting him back to share more of his thoughts and ideas."
Tara Pearce
Manager of Alumni & Advancement, College of the North Atlantic
St. John's, NL
I found Paul's presentation to be profound and enlightening. It was very well executed and delivered with impact. I would highly recommend this presentation to any group wishing to be motivated."
Dave Rudofsky, Freedom 55 Financial
(St. John's NL)
"I had the great opportunity of sitting in on one of Paul's presentations called "Life and Policing Success" while I attended Georgian College in Barrie, Ontario. He has a passion for life and a great interest in helping those achieve their goals and dreams. With the proper tools and confidence through communication and building self-esteem, I feel Paul can help anyone get to where they want to be in life. Paul White is an exceptional speaker and life mentor. I am glad that I had the chance to learn from him while I was beginning my Policing Career."
Erin, York Regional Police
Ontario, Canada