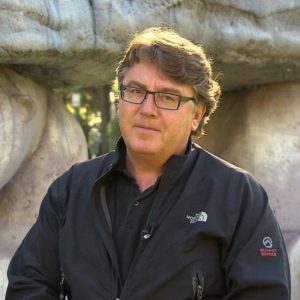 Synopsis
Speaker:    Reg Sherren             
Topic Title:              
Commentator, Media Awareness, Social Issues  
    Professional Fees subject to change without notice
Expenses:    As incurred                

Travels from:    Manitoba , Canada    
Expenses for Travel, (air and ground) Accommodations, Meals, Traveling Companion, and Incidentals are not included in the above fees.

Discounted Fees:  Under rare and special circumstances speakers may discount their fees at their discretion. i.e., booking multiple events with the same client.  Non profit organizations may also qualify for a discount.
Reg Sherren, Commentator, Media Awareness, Social Issues
Reg Sherren, Commentator, Writer and Producer,
Media awareness, Social issues, Story-teller 
Bio
Reg Sherren is a popular commentator, writer, producer and Canadian Personality. He has been introducing Canadians to Social Issues and the people and stories they care about for over three decades. An award-winning journalist, his main focus has always been telling the stories of Canada and its people, but he has worked around the world, from the Persian Gulf, Europe, Japan and across the United States of America as a former TV commentator.
A veteran former TV commentator for CBC Television, Reg is known for his unique story-telling abilities. For decades Reg has brought Canadians inside the big stories in their world on The National. As the host of the network program Country Canada, Reg travelled extensively in practically every region of the country. He has also guest hosted on programs like Cross Country Check-up and The Current on CBC radio.
A two-time Gemini and Canadian Screen Award nominee, Reg  has also been the recipient of numerous journalism awards from the New York and Columbus International Film and Video Festivals, as well as the Radio and Television News Directors Association.
Topics
LESSONS FROM THE ROAD.
We all learn lessons from life. There are moments that can offer so much insight into the human condition, all you have to do it look for them. Simple right? Reg Sherren draws on three decades of story telling that changed his perspective, as a journalist, and as a fellow citizen of the planet. Through his presentation he also offers some sage advice on dealing with the media, and on the pursuit of the truth.
WHEN REDEMPTION CALLS
Newfoundlander John Ford looked up one morning, after being systematically beaten and starved for three years, to witness what he thought was the end of the world. He was the last Canadian alive to witness the atomic bombing of Nagasaki. Reg takes you on his powerful journey of redemption, and explores not only the worst of humankind, but one individual's capacity to forgive.
THE INCREDIBLE CASE OF CO-INCIDENCE… We have all had it…those little moments in life that make you pause and wonder if something bigger is in play. Reg explores some incredible co-incidences on his travels, and one that may even put the hair right up on the back of your neck.
DO YOU ACTUALLY NEED A PUBLIC BROADCASTER? In this digital age, with information bombarding you from all sides, the question must be asked. It costs a LOT of money. Well over a billion dollars. Are Canadians still getting what they paid for from our public broadcaster? Could it be better? Is it even necessary? Reg offers over three decades of observations from inside the CBC, and offers insight on what needs to change.
Testimonials
"There are few people anywhere who rival Reg's storytelling abilities. He's brought millions of viewers to the television screen to watch his unique ability to weave fascinating detail into the fabric of the people and places that make our nation so diverse and so interesting."
Peter Mansbridge, The National
"The CBC's Reg Sherren is an acknowledged master." " Few reporters have explored more of this country's nooks and crannies, revealed more of its quirk and character, and pieced together more of its history than Reg. "
Jennifer McGuire, Editor in Chief, CBC News
" I have known Reg Sherren for many years, and I consider him a friend. His coverage of Indigenous issues were always balanced and fair. His contribution to public education of indigenous peoples was of significant importance in the process of reconciliation between our peoples and Canada."
Former National Grand Chief Phil Fontaine
Video