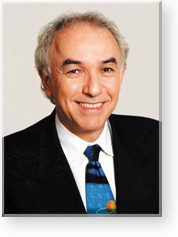 Synopsis

Speaker:            Sam Geist, Management, Customer Service, Marketing
Topic Title:
Sam Geist, Management, Customer Service, Marketing
Professional Fees subject to change without notice
$$ = between $10,000 – $15,000

Expenses:    As incurred

Travels from: Markham, ON
Expenses for Travel, (air and ground) Accommodations, Meals, Traveling Companion, and Incidentals are not included in the above fees.

Discounted Fees:  Under rare and special circumstances speakers may discount their fees at their discretion. i.e., booking multiple events with the same client.

 Non profit organizations may also qualify for a discount.
Business Management, Customer Service, Motivation, Strategic Development, Change, Marketing
Biography
.Sam Geist is President of Geist & Associates Inc. based in Toronto, Ontario. His focus for the past 15 years as a speaker, consultant and facilitator, is business strategy, leadership, customer service, marketing, the changing marketplace and maximizing employee and corporate productivity. A previous twelve years of retail business experience, together with 14 years of advertising and marketing experience enables him to utilize the perspective of both client and marketer.
As president of The Outdoor Stores, he personally grew his single location sporting goods store into a 15-store national chain, directing its day-to-day operations as well as developing and executing its long-term strategy.  After selling to his largest competitor he capitalized on his extensive experience by opening his own advertising, marketing and consulting firm, serving a wide variety of clients, including franchisor/franchisee, retail, manufacturing and service organizations.  His agency grew into a 32-man shop with billings over $35 million.
His years of hands-on experience in a great many industries and business sectors as well as a degree in business management enables him today to speak, facilitate and consult with clients who operate in a wide business arena including:
Industry associations – retail, franchising
Institutional – government, financial, health, insurance
Corporations – construction
Entrepreneurial – retail, manufacturing
Clients especially appreciate Geist's customization process which maximizes participant engagement and re-enforces the actionability of the strategies he presents. Geist ensures interactive discussions by using the Socratic method— encouraging participants to question themselves, and to think about their businesses in new and innovative ways. He insists that asking tough questions—and answering them honestly—is crucial to the well being of every organization, no matter its focus.  Geist is a regular speaker at business conferences and meetings.  He is an active board member of several business organizations.
Geist has written several business books including Why Should Someone Do Business With You… Rather Than Someone Else? Would You Work for You and Execute… or Be Executed.
Topics
ON MANAGING TALENT
Frontline = Bottomline
This program outlines specific and workable strategies to better manage your employees—your talent. It focuses on the understanding that your employees drive your organization. They are your front face. By increasing the percentage of producers who work in your organization and decreasing the percentage of destructive "bodies," your organization benefits immeasurably. Producers speed up the… read more
ON BUSINESS STRATEGY
Why Should Someone Do Business With You…Rather Than Someone Else?
This fast paced program focuses on strategies to increase your effectiveness in vital business areas. It challenges participants by asking tough questions, since questioning inspires thought, answering motivates action. It provides the wherewithal to recognize and maximize… read more
ON COMPETING SUCCESSFULLY
Compete for Today. Build for Tomorrow
This program is a positive response to today's fast-changing and ever-evolving marketplace conditions. It adopts the premise that during these challenging times, (created by accelerated competition and volatile change) you must make smart competitive decisions… read more
ON EXECUTION
Execute… or Be Executed
This program addresses a vital issue in business today: the failure to execute. Recognizing the huge gap between talk and action, this program's premise is that the engine that drives business today is execution. In order to survive you must execute… read more
ON LEADERSHIP
Would You Work for You?
This program encourages you to blend together the art and science of leadership with its psychology— enabling you to motivate, to inspire and to ensure your staff take ownership of their roles by highlighting the difference between being a boss and a leader… read more
ON CUSTOMER SERVICE
If I Hear Customer Service One More Time, I'll…
This program provides you with invaluable insights to distinguish your staff and your organization from everyone else in the marketplace by outlining new perspectives and discussing innovative tools to turn your new found knowledge into action… read more
ON DIFFERENTIATION
Differentiate… or Die
Transitional times negate the "business as usual" approach. This program enables you to discover your unique point of difference and how you can capitalize on it in a marketplace blinded by overexposure. Presented are viable options to create effective differentiation… read more
Testimonials
"I have heard a number of other highly renowned speakers, and while they all have their value, I believe Sam is in a class by himself. He's engaging, humorous and most important, able to get to the heart of what makes a difference within your business and helps it to innovate and grow."
Dave Dufault, VP & GM
Simplot Retail
"I wanted to take this opportunity to thank you for attending our annual Infiniti Central Region Dealers Meeting. Your presentation was not only timely, but it impacted our dealers more than you can imagine. The question that you requested the audience to ask themselves, not only sparked thought, but also evoked action. Thank you again for your presentation and I look forward to doing business with you in the future."
Al Castignetti, Vice President
Nissan North America, Inc.
"I am sure that it is quite common for you and bordering on redundant, however I feel I have to say once again, "THANK YOU."  The keynote message you shared with our agents was perfectly matched to them and our business.  Your ability to connect with the agents right from the start kept them engaged for two hours and left them wanting more.  In your ongoing effort to help State Farm and other businesses to "Execute… or Be Executed" I would welcome the opportunity to share our experience with them on how impactful and relevant you and your message are.  Thanks for your commitment to success and sharing it with our group."
Bill Thompson, Agency Field Executive
State Farm Insurance
"During this 25-city event series, your message truly hit home… your presentation opened our clients' eyes to issues within their businesses and gave them ideas to find solutions.  In addition, it encouraged attendees to implement strategic "doing" to support the success and development of their businesses."
Janet M. Hawkins, Chief Marketing Officer
Chase Business Banking
"Collectively, we agreed that your keynote presentation was the most meaningful communication that we have encountered in our 18 years of conducting this event for our key customers and prospects. Thank you for your involvement and the significant content that you put forth. On behalf of all of us, please allow me to again extend a gracious thank you for your effort and contribution."
Mark J. Shaw, CEO
Micro Beef Technologies
"I would like to thank you for the outstanding presentation you gave to the Immigration and Naturalization Service (INS) employees. Your upbeat, creative, and informative presentation captured the attention of all the members of our diverse audience. The colorful slides and insightful commentary you incorporated into your delivery help bring home the realization that not only is change a necessary process in all successful organizations, it can be a positive process as well."
Doris Meissner, Commissioner,
U.S. Department of Justice,
Immigration and Naturalization Services
"Our sales team and BioGuard Dealers were extremely pleased with the relevant, applicable and customized information that you provided…..There were many 'takeaways' from your talk that the dealers could put into practice immediately. It excited and energized them from the beginning of the conference to the end.
The excitement that you created had a direct effect on our sales goals for the conference which we exceeded by a considerable margin."
Justine Romano, Educational Services Coordinator
BioLab Inc.
"The responses from our survey regarding your presentation were all top marks… Engaging, fun, energetic, thought-provoking and all those things one likes to hear. Someone said to me, 'If we could just bottle Sam up so you could sip it from time to time…' Great stuff!."
Jeffrey Jones, Marketing
Yazaki North America
"Thanks for the tremendous job you did in addressing the NPCA Industry Outlook Conference in Toronto! As I think you could tell, your message and style of delivery was very compelling for our members. And although we are still compiling the evaluation results, I am sure we will find that yours was one of the most highly rated. Congratulations! I was particularly impressed with the way in which you used the audio visual materials to support your presentation. You were especially effective by including information specific to our industry. We could tell you had done your homework. This was very impressive. Sam, we certainly look forward to the next opportunity we can work together."
Pete Tinsley, CAE, COO/Director of Education and Meetings
National Precast Concrete Association
"Everyone is still talking about the impact our meeting had. Sam, as the facilitator you surpassed our objectives—you probed, pushed, asked questions, offered up refreshing insights and stirred up the troops. You were thorough and meticulous in your preparations. Your visits to gather perspectives from all in order to make all participants feel comfortable, and challenged, was certainly noticed. Your ability to draw out constructive solutions by webbing your own observations and shared experiences—all the while maintaining your objectivity—was valuable to us as it would be to any organization. Sam, you are an ongoing asset to our organization, as we continue to draw on the perspective you facilitated."
Larry Latowsky, President & CEO
Drug Trading Company Limited
"Thank you for taking the time to speak to the members of the National Association for Home Care. The reviews are still coming in, but by all reports the members were greatly moved by your words. Please accept my warm thanks for the generous gift of your presence at our meeting. Thank you for helping to lift the spirits of a wonderful group of people who have elected on a day-to-day basis to care for the sick and dying. You presentation was wonderful. You had the audience spellbound. Thanks again. You are a wonderful person and an inspiration to us all. You know you have my great respect and admiration now and always."
Val J. Halamandaris, President
National Association for Home Care
"I always judge the success or failure of a business speaker on the chatter volume in the audience and the number of pens moving. During your talk, the chatter volume was low and the note taking was high. That could only mean one thing, the information was valuable. I look forward to working with you in the future and will highly recommend you to others within our industry."
Richard A. Brown, Vice President
Urner Barry Publications
"We sincerely appreciate your enthusiasm, professionalism and insight into the changing business environment. Your thought-provoking presentation on the topic Would You Work For You? made all of us search within ourselves for answers to some tough questions. You've certainly provided an array of questions to help each of us assess our individual leadership strengths and potential areas for improvement. Your material was right on target!"
Ken Knudten, Regional Agency, Administrative Assistant
State Farm Insurance
"I heard nothing but positive comments from our members about your terrific talk at our Nashville convention. People could really relate to your presentation and your mix of humor/content was perfect."
Georgia H. Foley, Executive Director
Specialty Tools & Fasteners Distributors Association
"Here are the NRF Store Works! Conference Session Evaluations for your presentation. Thank you again for your participation.
Participants ratings:
79.5% rated Sam Geist as excellent in his quality of visuals
87.2% rated Sam Geist as excellent in his coverage of topic
92.3% rated Sam Geist as excellent in his public speaking ability

Liked best about the session:

Best speaker yet! Thank you.
Energetic and professional speaker
Enjoyed your presentation! "All in the eyes of the beholder – look and execute!"
Donna Boal, Director of Education
National Retail Federation
"Your presentation was terrific and greatly appreciated by the group. You received comments such as 'outstanding performance,' 'great subject matter and very enthusiastic,' 'interesting, dynamic & thought-provoking' and 'great energy.' Again we thank you for sharing your views and expanding our perspective on how we conduct businesses. We appreciate your contribution."
Elizabeth O'Connor, Executive Director
The Home Improvement Industry Presidents Council
"Your topic ' Why Should Someone Do Business With You…..Rather Than Someone Else ' fit really well into the overall theme of the seminar ' Are You Ready.'
Your message left our agents thinking about how effective their business plans and practices are. I heard many excellent comments from the attendees regarding your presentation, ranging from the best they have heard to Sam Geist was worth the price of the seminar."
Joe Wade, Superintendent, Education and Development
State Farm Insurance
"Your seminar and workshop proved to be not only very interesting, but more importantly, very targeted to our needs. Both the content and delivery were a nice fit. Your enthusiasm is contagious and your knowledge is well rounded. TMPW Canada will be sure to include you again in appropriate training and coaching opportunities as they arise."
Carole Nevills, President
TMPW Canada
"Your presentation was well organized, and right on target for your audience. In addition, the visuals you used were very effective-adding to the impact of your message. I hate to tell you this as you will raise your rates, but we received more positive feedback about your message than for a previous speaker we hired whose fee was twice as much. Your ideas and insight clearly challenged our dealers to take a fresh look at their approach to business. Sam, thanks for being thorough with your research, professional in your work, and cooperative in spirit. I'd welcome the chance to work with you again. You made me look good."
Mark Allen, National Convention Manager
ORECK Sales, LLC
"We are still receiving glowing comments on the educational program. This year's was one of our best ever, thanks to your presentation, Why Should Someone Do Business With You… Rather Than Someone Else?"
Cindy R. Nachman, Senior Director, Meetings & Conventions
National Food Processors Association