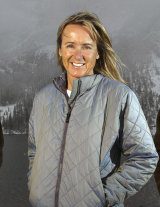 Synopsis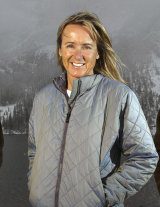 Speaker:  Sharon Wood
Topic Title:              
First North American woman to reach the summit of Mount Everest
    Professional Fees subject to change without notice
$$ = under $15,000

Expenses:    As incurred                

Travels from:  Alberta       

Expenses for Travel, (air and ground) Accommodations, Meals, Traveling Companion, and Incidentals are not included in the above fees.

Discounted Fees:  Under rare and special circumstances speakers may discount their fees at their discretion. i.e., booking multiple events with the same client.

 Non profit organizations may also qualify for a discount.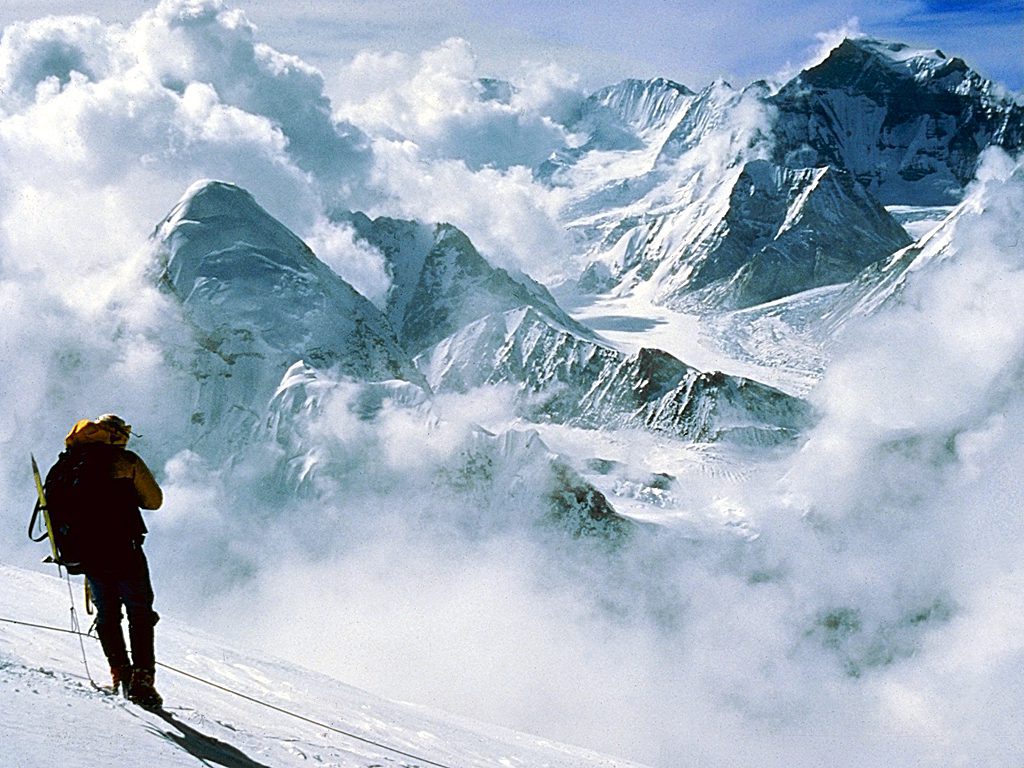 Biography
When we reach beyond the horizon of our self imposed limitations we are transformed —  transformed from being confined by our limitations to being defined by our possibilities".
-Sharon Wood
Sharon Wood has never considered herself a hero. But in 1986, she became the first woman in North America to climb Mount Everest, the world's highest peak. It was an astonishing personal and team accomplishment under conditions of extreme physical and mental duress. It was an example of ordinary people achieving extraordinary results.
Sharon's climb of Everest was only one facet of more than twenty years experience as a professional and elite mountaineer, with numerous ascents of summits over 20,000 feet to her credit.
In the last decade, Sharon has shared her story of achievement with hundreds of organizations throughout North America. She skillfully connects the powerful metaphor of Mount Everest to the challenges faced by individuals and teams striving for excellence in their own endeavors.
Sharon Wood has been to the top of the world and back. For anyone wanting to be more effective in their life, her story is a powerful inspiration.
Major Achievements
First North American woman to reach the 29,035 foot summit of Mount Everest
Awarded an Honourary Doctor of Laws by The University of Calgary
First woman to become a Canadian Climbing Guide, and to achieve status in the elite International Association of Mountain Guides
Appointed to the Honour Roll for Outstanding Achievement by Canada's MacLean's Magazin
Recipient of the inaugural Tenzing Norgay Award as 'Professional Mountaineer of the Year' from the American Alpine Club and the New York Explorer's Club
Recipient of Bill March Summit Award of Excellence from the Banff Centre of Mountain Culture
Awarded Meritorious Service Medal by the Governor General of Canada
Mother of two sons
Topics
Keynote Presentation
Everest: Insights from Higher Ground
Sharon Wood teaches, entertains and inspires with her personal story about reaching the top of Mount Everest. Stunning still images and video illustrate the journey of a small team who shared a bold vision to climb the highest mountain in the world by a more difficult route and with fewer physical and financial resources.
Her story is a demonstration of how exemplary teamwork and leadership can render the impossible possible. Sharon effectively conveys both the individual and the team perspective by stressing the importance of honoring her own passion and dreams while fulfilling a role as a member of a team – a team committed to a shared vision.
Sharon's style is personal and moving. She uses relatable anecdotes and vivid analogies to convey the elements that parallel the challenges of striving individuals and organizations. Sharon's authentic, humorous and honest approach evokes listeners to consider the value of their own resources and opportunities.
"Insights from a Higher Ground" is more than an adventure story – it is a timeless, universal story about the triumph of the human spirit over adversity.
For anyone wanting to be more effective in his or her work or life, Sharon's story is a powerful inspiration.
Testimonials
Sharon Wood's journey of reaching the summit of Mt. Everest (via a route no one had ever taken) was a truly inspiring story. The themes around teamwork, personal accountability and perseverance truly parallel not only Bank of America as a whole, but also my team's immediate environment of achieving greater levels of success in the face of what appears to be unattainable.

Diane E. Morais
Bank of America
I have helped organize these events for seven years and Sharon Wood had the greatest positive response we've ever had.

RE/MAX Realty
You won over a normally skeptical crowd of North American and European bond market players with your compelling and thought provoking tale of achievement through teamwork and sheer determination.

RBC Capital Markets Inc.
Sharon gave us one of the most, if not the very most, powerful stories about teamwork we have ever heard. Her genius is in understanding and being able to powerfully articulate how a team must be ready to respond to challenges and opportunities. Her impact on our group was emotionally stunning.

Ed Pitoniak
Canadian Hotel Income Properties
I can't remember a time I was so moved by something someone said. Sharon was a great storyteller…I really felt I came away with something very valuable.

Director of Human Resources
BC Medical Association
Your willingness to truly customize your talk to meet our unique requirements was a first. It had a tremendous impact on our group.

Marc Winchester
Misys Heathcare Systems
You share yourself in such a sincere and vulnerable way that each of us can believe that we have the capability to achieve more than we have thought possible; that better is possible. Our leadership team was flooded with compliments for giving them the opportunity to hear from you. They said that they could relate to your accomplishment and story in a way that they had not experiences with other speakers…through personal commitment and teamwork they could take their ordinary skills and develop them in a way that would allow them to deliver more both personally and professionally than they had thought possible.

G. Edward Collins
GlaxoSmithKline
It has been almost two months since you were our guest speaker at the Amadeus North America 2004 Sales Conference and the reaction to your outstanding presentation can still be heard and read throughout the Amadeus system.

David W. Price
David Price & Associates Inc.
Your story of courage under extreme conditions hit home for many of our staff who daily face the challenge of meeting business goals with fewer resources, increased pace of change and multiple demands on their time and energy. Your message of thrive versus survive fit very well with what our organization continues to face – how to achieve extraordinary accomplishments while acknowledging but not succumbing to the challenges. Your message will stay with many of us for a very long time.

Laurie Brazzoni
ConocoPhillips