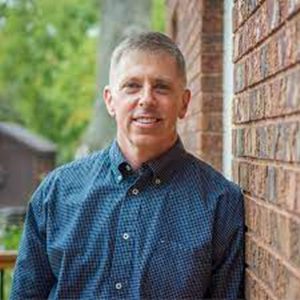 Synopsis
Speaker:      Shawn Casemore
Topic Title:
Sales, Marketing
Professional Fees subject to change without notice
Expenses:    As incurred
Travels from: 

Chatsworth, Ontario, Canada
Expenses for Travel, (air and ground) Accommodations, Meals, Traveling Companion, and Incidentals are not included in the above fees.
Discounted Fees:  Under rare and special circumstances speakers may discount their fees at their discretion. i.e., booking multiple events with the same client.
Non profit organizations may also qualify for a discount.
Biography
Shawn is driven by a passion to help business owners and executives accelerate their sales. A consultant, author and speaker, he has held senior executive roles in both for-profit and not-for-profit organizations.
Shawn's published two books, The Unstoppable Organization and Operational Empowerment, and his insights can frequently be found online in publications such as Fast Company and INC magazine.
During the past 15 years Shawn Casemore has traveled across North America working with business owners and leaders to accelerate their sales. He has worked with CEOs, Presidents, Executives, Marketing teams, Sales teams, Sales Reps, and Customer Service. Always with a focus to introduce a systematic approach to accelerating sales results.
Shawn is an expert in sales, customer experience and leadership. As a keynote and virtual speaker, he prepares companies, their leaders and teams for breakthrough growth and performance.
His presentations include real-world examples and stories. These serve to inspire and mobilize participants to new levels of innovation and growth.
Shawn also consults to some of the most recognizable organizations and brands. He helps his clients develop strategies that accelerate growth and elevate their customer experience.
Topics
Unstoppable Selling
Connecting, Converting and Closing in Today's New Economy
• Recognize key differentiators to help you sell in today's new economy.
• Identify key strategies to find, reach, and connect with today's prospects.
• Understand the best methods to qualify your customers quickly.
• Improve conversion and retention of key customer accounts.
• Win with proven closing strategies for today's marketplace.
The "Wow" Factor




Delivering Personalized Experiences That Turn Customers into Evangelists
• Recognize and adapt to future buying behaviors.
• Convert your customers to raving fans.
• Rethink how you engage and interact with your customers.
• Develop your own unique Customer Impact.
• The social economy and how technology will impact customers
Breakthrough Leadership




Leading to Achieve Extraordinary Individual and Team Performance
• Understand key distinctions of the future workforce.
• Capture the attention and engage today's employees.
• Recognize how to adapt and manage the pace of change.
• Discover how to empower today's workforce.
• Learn the three core strategies to retain top performers.
Empowerment Factor




Empowering Today's Workforce for Increased Productivity and Accountability
• Understand the distinctions and trends of the future workforce.
• Examine the role of HR in preparation for Generation Next.
• Discover how to engage leaders to create an empowered workforce.
• Examine the evolution of the HR role.
• Explore the influence of technology amongst today's organizations.
Testimonials
"Shawn was a highly engaging speaker at our CEO, Operations and CFO Roundtable events, providing fresh and pragmatic ideas that our members could apply in their organizations."
– Tamela Blalock, Director Membership Services, National Association of Wholesalers
"Shawn's talk on Empowering Employees in support of Growing Your Business was both practical and insightful. Attendees of our conference have shared positive feedback about their learnings and how they are applying in their workplace. I would highly recommend Shawn as a speaker."
– Devon Girard, Director of Marketing, Park Place Financial
"Shawn presented to our dealer network at our recent conference, and our dealers were very impressed. Shawn engaged the audience – keeping their attention and interest – while educating them on a number of great selling tactics."
– Jeremy Calhoun, President, Calhoun Super Structure Ltd.
"Shawn spoke at our conference and his talk on Engaging Multiple Generations in the Workplace was very well received by our attendees. His stories and examples were relevant and connected with the needs of our attendees. I'd highly recommend Shawn as a speaker at your next conference."
– April Jackman, Agriculture Manufacturers of Canada