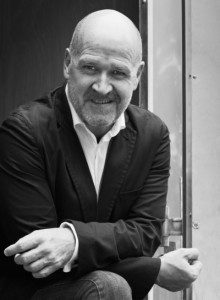 Synopsis
Speaker:    Bill Carr               
Topic Title:              
Communication Expert, Award-Winning Humourist, Safety
    Professional Fees subject to change without notice
under $15,000
Expenses:    As incurred                
Travels from:  Halifax, NS

Expenses for Travel, (air and ground) Accommodations, Meals, Traveling Companion, and Incidentals are not included in the above fees.
Discounted Fees:  Under rare and special circumstances speakers may discount their fees at their discretion. i.e., booking multiple events with the same client.
 Non profit organizations may also qualify for a discount
Bill Ca
Biography
Bill Carr is known as a multi-media artist, an actor, humorist, writer, speaker and social activist. For over twenty-five years, Bill has been making people laugh at what's trivial while helping them think deeply about what counts. Bill helps people see their world in new and exciting ways. His unique blend of humour and insight inspires laughter and consideration, offering his audience a fresh perspective on what they face everyday. At the root of all of Bill's work is the use of humour to help people reflect on their own innate human nature and understand who they are in a greater social context.
Bill's career has seen him perform on stages across the country most notably in Nova Scotia at Neptune Theatre, Mermaid Theatre and the Atlantic Theatre Festival. He has written and performed in numerous radio dramas and news programs for CBC and has appeared on countless television programs, several movies and more advertisements than he would care to think about. Bill studied Philosophy, English and Theatre at Acadia University, and Theology at Christian Theological Seminary in Indianapolis, Indiana, and the Atlantic School of Theology in Halifax.
Bill is a dedicated volunteer and serves in various capacities for a number of good causes such as the Alzheimer Society of Nova Scotia, Community Justice Society, ACTRA, Unicef, Canadian Breast Cancer Society, CNIB, YMCA, and the Abilities Foundation. He is an honorary Trustee of the IWK Hospital for Children and helps to host the IWK Telethon each year. He is a founding partner of the Atlantic Restorative Company, a social entrepreneurship focused on creating space for authentic human exchange and the use of restorative practices in all aspects of social life.
Bill's latest work includes directing the documentary shorts "A Way Through" and "Whirlwind". He is also collaborating with Mermaid Theatre and Mulgrave Road Theatre to create the one-person show "Adam Mudd" which will apply restorative practices in a theatre context.
Topics
"Between stimulus and response, there is a space. In that space is our power to choose our response. In our response lies our growth and our freedom."  – Victor Frankl
In this new, challenging economic and social reality – which faces us all, Bill explores some simple, yet profound ways, we can all learn to "Work Inspired".  Key questions are explored such as:
What is life teaching you?
Who and what is toxic in your life and who and what are the tonics?
What does "best practice" mean in a radically changing environment?
Developing and maintaining humour and creativity in the face of change have been Bill's specialty for over twenty-five years.  In Work Inspired, Bill explores research into how the brain works and how to create the environment to allow the brain to develop a creative response to change and keep a healthy perspective in unhealthy times. Using humour and insight, he celebrates healthy ways of seeing our ever-changing reality in order to bring inspiration and passion back into the work you do.
Bill focuses on empathy and what he calls "contagious inspiration".  Nurturing our relationship with ourselves and others can re-wire our neuro-pathways and change surviving into thriving.  An inspired perspective can turn tragedy into strategy and improve teamwork to create a renewed vital and "inspired" work life.
How we see the world determines how we feel and think. This determines how we act and how we act then determines our destiny.  Life teaches us something new every day – it's up to us to learn from it.  Bill takes these simple ideas and shows how to apply them to our new ever evolving reality.  He approaches these topics with both humour and sensitivity as he explores with his audience exactly how to Work Inspired.
Work Inspired is offered in both keynote and workshop formats.  Bill works directly with clients before each event in order to create material relevant and of vital interest to each individual audience. 
deep service: a call to a higher level!
"You gotta serve somebody…" – Bob Dylan
Every industry is a service industry; every life a life of service at some level.  The deep truth is whether at work, in our community, or in our home life – we do, in fact, serve somebody. As leaders and managers, we serve our company, our fellow employees and our clients; and to an important, and often neglected sense, we serve our community, our society and our world. At home we serve our families, our neighbourhoods, and again our society and the world. The depth and quality of this service is directly affected by how we see ourselves as being "in service".
Using humour and a rich sense of humanity, Bill helps his audience explore how each individual, at every level of an organization, and the organization as a whole, can re-craft and reframe their work life and personal life to be one of "Deep Service".You will laugh; you will think – and you will change. Perception drives performance. When our lives are seen from a "service" perspective, it deepens our understanding of our place and mission in the world; hence the title – "Deep Service".  Deep Service explores the idea of servant leadership in your specific industry context. Servant leadership is a concept that is revolutionizing the workplace and adding depth and dimension to many lives and organizations. It helps your organization delve into the almost limitless possibilities of this idea when it comes to serving our internal and external customers. This understanding of deep service enriches the lives of our customers and of our own lives in profound and delightful ways.
Deep Service is an invitation to a fuller deeper work and home life. All of Bill Carr's keynotes and workshops involve research into each particular audience and the material is specifically tailored to your individual needs. This, in fact, is an example of 'Deep Service" and adds real value and meaning to every presentation.
Deep Service is offered in both keynote and workshop formats.  Bill works directly with clients before each event in order to create material relevant and of vital interest to each individual audience. 
seeing the world through safety glasses
"Your own safety is at stake when your neighbour's wall is ablaze." – Horace
Why are there so many accidents in places where the warnings are clear and the dangers self-evident? Safety is a mindset.  Much more than just rules and protocols, it is a way of seeing and then acting on what we see. It is about anticipation and the individual and collective responsibility for changing our workplace. It is a matter of life and death – yours and those with whom you work. Safety is something that you do for yourself but also for others. It is necessary in every working moment. It is a mindset that matters critically. "Seeing the World Through Safety Glasses" explores how this mindset works in the individual and in a team setting.
The specifics of the safe handling of machinery or the development of safe practices is an important aspect of creating a safe workplace.  Through his work with a number of diverse organizations, Bill has learned that the essential ingredient in creating a culture of safety is the development of a safety mindset. This mindset affects how we perceive our workplace and how we understand our responsibility to ourselves and our co-workers.
The truth about what are called "near misses" – those events that are almost accidents but by some luck of the moment didn't result in a mishap- must be understood differently.  Near misses are in fact an accident that will happen. When we fail to report a near miss, we are participating in an accident that will happen.  The statistics around unreported "near misses" indicate that many workers don't have a safety mindset that understands the need for all of us to act with responsible concern for each other.
"Seeing the World Through Safety Glasses" explores the ideas of complacency and how the brain operates when it comes to developing safe or dangerous habits which affects the safety of our workplace and our perception of it. Team members are introduced to a helpful mindset and learn how this is key to a safe and productive workplace for themselves and others. By creating space for authentic human exchange,  this workshop allows the sharing of important perspectives on safety issues and specifics in the workplace.
Seeing the World Through Safety Glasses is offered in both keynote and workshop formats.  Bill works directly with clients before each event in order to create material relevant and of vital interest to each individual audience.
"Communication leads to community, that is, to understanding, intimacy and mutual valuing"   – Rollo May
"Talking in Circles" is about communication at a deeper level than many of us are used to. It is about talking, listening, creating and working with a group of distinct individuals. It is about how to team talk, team think and team create by enhancing the ability of each member of that team to connect with one another. It is about creating space for authentic human exchange.
Talking in Circles will be helpful for organizations who are feeling challenged by issues like: intergenerational difficulties, creative visioning for the future, team building, silos that inhibit corporate growth and effectiveness, or poor internal communication. Talking in Circles incorporates years of work in communications with numerous organizations with a new understanding derived from recent advances in neuroscience and communication theory. How effectively we communicate is more complex than just being articulate. It involves a number of very human mechanisms, which use different aspects of our brain, our social reality and our individual experiences.
Talking in Circles is more than just "talking" it is about how to set up conditions for real in depth discussions that strengthen relationships and build trust.  This can lead to breakthrough ideas, deeper relationships and a safer, healthier work environment.
Talking the talk comes before walking the walk.
Talking in Circles explores such questions as:
Is what we are saying what we mean?
Is what we are saying what people are hearing?
 What is "empathic listening"?
 Where are our ideas really coming from?
How do we talk about the "tough stuff" effectively?
 How come I can talk to everyone but you?
These questions and more are explored in a safe, fun environment and strategies will be shared that can make communication clearer, safer and more productive.
Talking in Circles is offered in both keynote and workshop formats.  Bill works directly with clients before each event in order to create material relevant and of vital interest to each individual audience. 
acting up: creating your future with a positive approach to change
The true sign of intelligence is not knowledge but imagination.

                                                                                    – Einstein
A word we often hear in the workplace is "Change"! In response to this, people are being told to "be creative and innovate", "do more with less" and "make do"- resulting in ongoing cries of frustration and burnout! Quite simply, people who have been maintaining the status quo for years are not prepared for creative and innovative thinking; just as a couch potato is not prepared to suddenly run a marathon!  In "Acting Up", Bill shows how to prepare for creative action and innovative responses in the face of change. Myths about creativity are removed. Bill shares the simple mechanisms of the creative process and offers a window on how creativity works for the individual and teams. You will learn how to develop a creative culture in your workplace and personal life, thereby enhancing your creative process and the creative potential of those around you. And you will be taught to discover your creative self and come to appreciate the creativity in those around you.
In "Acting Up", we will:
Remove myths about creativity
Show the stages of the creative process
Open our language to creativity
Apply this workshop to specific problems
Set creative goals
Infuse enthusiasm into our careers and lives
Allow natural creativity to flow
Create space for authentic human exchange
AND have a great time and laugh a lot!
Bill Carr believes that everyone is inherently creative; "Acting Up" proves it.
Acting Up is offered in both keynote and workshop formats.  Bill works directly with clients before each event in order to create material relevant and of vital interest to each individual audience. 
Testimonials
"Bill was the star of the Council's events.  His talk received an overwhelming positive response from our Stewards. He had has us roaring with laughter and in tears as he delivered information that was on point for the important work that our Union Stewards do.  He received 4/4 on our evaluations by Council participants with comments such as Awesome Speaker!, Hilarious! and made me remember why I became a Steward! Thanks for all your efforts."
Catherine Pinks
Professional Institute of the Public Service
"Best seminar ever!" and "I needed to hear that!" were just a few of the repeated comments echoed in response to Bill Carr's seminar, Creating Your Future, addressing some 100 Teamsters Union Stewards at our annual seminar on September 28, 2013.  Bill speaks with a poignant, direct and personal style and delivers with an authority gleaned from varied personal life experiences, and shares these intimate nuggets of life with the wit and charm of a true Canadian Maritimer. As a facilitator, Bill draws the best from his audience, his compassionate prodding empowering even the most reticent participants to share personal insight and opinions. I would unreservedly and wholeheartedly recommend Bill to any organization or group function."
David Froelich
Secretary Treasurer, Teamsters Local Union 987 of Alberta
"With the perfect blend of stand-up comedy and personal touching stories, Bill Carr delivers tremendous and applicable messages for business and life in general. His presentation set the perfect tone for our tradeshow weekend — so much so that we have invited him to speak again."
Helen Sherrard
President, Canadian Health Food Association
"Participants at the NBAEAP Annual Conference commented that closing speaker Bill Carr was the highlight of the conference. Before delivering an important message, Bill starts out with a related true story and finishes with a powerful message giving the audience a roller coaster ride of emotions."
Robert M. Ouellette
New Brunswick Association of Employee Assistance Programs
"I just wanted to send a quick message regarding Bill's appearance last night at the Exit Realty Habitat for Humanity Dinner in Bridgewater. He was simply amazing-nothing that hasn't been said before I am sure. Humor is therapy but it was his humanity and understanding of empathy that touched me most."
Lisa Barry
Habitat for Humanity Organizer
"Bill's combined skills as Emcee and Entertainer contributed greatly to the enjoyment of our attendees. Comments ranged from hilarious and engaging to a great ambassador of Atlantic Canadian culture."
Catherine MacDonald
Managing Director, ADIANS
"I wanted to send you a quick note to tell you how GREAT Bill Carr was at our conference. Not only is he a very nice man, but during his speech he knew exactly how to get people's attention for the whole time. He made us stop and think, got us emotional, serious, and made us laugh so much. He really knows how to tell stories that people can relate to their professional and personal life. Everyone here loved it and we wouldn't hesitate to refer him to anyone. Hats off to Mr. Bill Carr!!!"
Mélissa St-Amour
Assistant to the President, Triton Digital
"I just wanted to thank you for recommending Bill for our team building event. His presentation was interesting, thought provoking and hilarious. I was amazed by the emotion he evoked from the entire room. I think everyone took something important home with them that day. He was the best speaker we've had to date and I hope to work with him again in the near future."
Maggie Morrison
The Regional Municipality of York
"Bill was fantastic! Everyone loved his talks. He was by far the biggest hit of our PD Days!"
Stephanie Moulton
Communications Officer, Maritime Forces Atlantic
"We have never received such an overwhelming response to a speaker before and in fact, I had at least six people indicating their interest in having you speak at their conference.  Your powerful combination of humour, real-life examples and strong connection to your audience sets you apart from other speakers.  Thank you and congratulations on an amazing session."
Marie T. Mullally, FCA
President & CEO, Nova Scotia Gaming Corporation
"Several people told me that you "made the conference" for them or that they couldn't imagine a better way to inspire people after a jam-packed program. Thank you for joining us for the conference, for making us laugh and cry at the same time, and for making us feel special and valued."
Rebecca Attenborough
Co-ordinator, Reproductive Care Program of Nova Scotia
"Everyone enjoyed his presentation immensely.  His personal stories were real, and ones that all could connect to.  His maritime perspective was endearing and his sense of humour was wonderful and enjoyed by all.  He was easily able to tie his world and life experiences to our world of post secondary education and to give all a sense of accomplishment for our work. It was a perfect end to our two days together.I would highly recommend Bill as a keynote in the future.  He was extremely well received, and is certainly one of the reasons that our conference was such a success."
Norma MacIntosh
Dean, Faculty of Continuing Education & Extension
"Hilarious, entertaining but more importantly, thought provoking. His insight on stress and how we react to it was bang on for the crowd at hand. Highly recommended!"
Fisheries and Oceans
"The event was a huge success!  Bill was fantastic.  He brought the right tone to the event; funny at the right time, respectful and warm at the right time.  I also really appreciate the fact that he worked within the production timings –  The live auction was under budget and that's also thanks to Bill.  He really worked hard to drive up those prices. This is one of the smoothest running dinners I have ever done. I am always honest with my feedback, good or bad, but honestly, I can't really imagine how he could have done a better job.  I will want to work with him again next year.
Michael Stack
Event Manager, Canadian Paraplegic Association
"Thank you very much for being a part of our annual advisor and assistant appreciation dinner. To put it simply, you were entertaining, motivating, and last but not least, inspiring. We look forward to working with you again in the future."
Richard Alderman
Branch Manager, Assante Capital Management Ltd.

"In a word; your man was fantastic, topical, hilarious, poignant, energized and energizing. Oh…. Right…. That's six words.

There were 275 or so in the audience . I would have said they were 275 people seated for the performance but he had most of them on the floor. Bill's ability to weave his humor with the Rotary message was impressive. I wouldn't simply want to recommend Bill to a future group I would want to insist upon it. He was the man and the message we needed and he delivered. Thanks for all of your help."
Blake Daley
The Rotary Club