Synopsis
Speaker:    Spencer Beach             
Topic Title:              
Burn Survivor, Safety Culture, Workplace Safety
    Professional Fees subject to change without notice
Expenses:    As incurred                

Travels from:  Edmonton, Alberta      
Expenses for Travel, (air and ground) Accommodations, Meals, Traveling Companion, and Incidentals are not included in the above fees.

Discounted Fees:  Under rare and special circumstances speakers may discount their fees at their discretion. i.e., booking multiple events with the same client.  Non profit organizations may also qualify for a discount.
Spencer Beach, Burn Survivor, Safety Culture and Workplace Safety Expert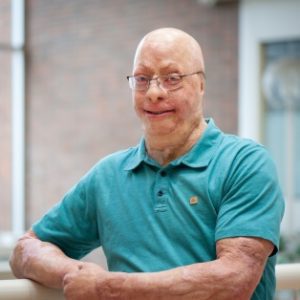 Biography 
Burn Survivor, Safety Culture and Workplace Safety Expert
The words "get it done" have taken on new meaning for Spencer Beach. They were among the last instructions he received from his employer on April 24, 2003, at a routine job site in Edmonton's Rutherford Close neighbourhood. Beach, a floor-layer by trade, was there to replace a linoleum floor because the homeowner didn't like the colour of the original. It was a job he had performed many times and he knew the risks well, especially those involved with using a highly toxic solvent called Roberts 1901, used to dissolve the adhesive that held the linoleum to the subflooring.
Once inside the home, Spencer Beach began, as he always did, by turning down the furnace and opening the doors and windows for ventilation. Although he should have been wearing leather gloves to protect his hands, he opted to leave the gloves under the seat of his car because they left his hands hot and sweaty, making it difficult to manipulate his tools. For the next few hours, he focused on the task at hand. Every so often the wind would shut one of the doors and he'd have to stop what he was doing, get up and open it again. Anxious to finish work for the day, Beach looked forward to planning a stag party for a good friend later that night.
With only 12 square feet of flooring near the home's front entrance to finish before calling it a day, Spencer Beach closed the front door. At the same time he heard the door to the garage – which he had opened earlier that day – blow shut. Knowing he would be finished in the next 15 minutes or so, he decided that it wasn't worth worrying about.
He was wrong. Seconds later, he was immediately surrounded by flames after hearing a loud explosion. He reached for the door handle in front of him, but the fire had created a vacuum inside the house and the door wouldn't budge. Blinded by the scorching heat, Beach ran down the hallway toward the laundry room and eventually found the door to the garage. It wouldn't budge, either.
By now, he could smell his hair and clothes burning and feel the skin on his face tightening around his bones. He ran back to the front door and pulled desperately on it, but it still wouldn't open. The fire raging inside the house was now at 1,500 degrees and Beach could feel his skin bubbling from the heat.
No more than 20 seconds had passed since the explosion. Beach, unable to get either of the doors to open, curled into a ball on the floor and prepared for death. He distinctly remembers a feeling of peace and a sense that time was slowing down. But he also remembers thinking of his wife, Tina, who was four months pregnant, and the burden that his death would place on his family. And so, one last time, he reached for the now red-hot door handle and pulled with everything he had. This time it opened, and Beach fell several feet into a pile of highly flammable construction garbage, including the linoleum flooring he had just removed. Now completely engulfed in flames, he stood up and ran down the driveway. Two-thirds of the way down it, he collapsed.
A man standing at the end of the driveway turned his garden hose on Spencer, and a woman, a nurse, knelt beside him and told him an ambulance was on its way. Beach told the nurse to contact his pregnant wife and make her aware of the accident. He could smell charred flesh. His lips felt swollen and strange. He wondered about his fingers, his toes and his ears. "My life is over," he remembers thinking to himself.
For the next six weeks, Beach remained in a medically induced coma at the Firefighters Burn Treatment Unit at the University of Alberta Hospital. After that, he had to overcome months of surgeries, an addiction to painkillers and an overwhelming feeling of depression. The doctors stapled 90 per cent of his body with Cadaver skin. Only the skin on his groin, knees and the bottom of his feet survived the fire.
Spencer Beach has reinvented himself as a motivational speaker, working to encourage employees and employers to operate safely. He believes that the provincial legislation identifies all strategic and education knowledge for employers. The challenge, he says, is getting employers – all of them – to truly take the issue of workplace safety seriously. Spencer Beach has presented to multiple organizations in North America. His story is one that audience members never forget. Beach's storytelling ability draws audience members into his personal struggles along his journey. His presentations are straight from the heart, and he does not leave any truth uncovered in his story of recovery and survival.
Topics
Forged In the Heart of Fire
How do you embrace change when it happens? Whether it is in a corporate restructure, new initiatives, a policy role out or change from unforeseen circumstances this presentation will ignite the audience in positively impact the outcome of change.
Spencer opens his heart and relives his story to share with the audience how every fearful and painful moment was to become a blessing. By using his expert story-telling and amazing sense of humor Spencer will ignite the audience to believing in the power of help. He will share why change is positive as the audience discovers his greatest lesson was Forged in the Heart of Fire.
This presentation will never leave you as Spencer's messages will be applicable throughout life.
Duration: 60 minutes
Goals and Benefits
To inspire the audience to actively work with new initiates, policies and restructuring
To remove barriers from accepting and asking for help
To remove the hesitation created from the uncertainty of change
To prioritize what is important in life and what are distractions
To improve positive communication through change
To create a positive work environment through change
To make the tools provided easy to use
Turn Your Demons Into Diamonds
Love is arguably the best emotion we have. I believe anger is the second-best emotion. "Turning Your Demons Into Diamonds" is based on my personal struggles and triumphs, and provides a step-by-step plan to turn the negative effects of anger into something extremely positive and motivating. This presentation teaches that individuals can grow from hardship, and encourages the audience to leave the past behind while finding new hope for the future. I will finally answer why we all have hardship, where it comes from and what it is trying to do – the real reason hardship enters our lives. This presentation is structured for people facing all kinds of adversity in their lives: stress, disabilities, chronic pain, severe addictions, depression or any unwanted event.
Duration: 60 minutes
Goals and Benefits
To help participants achieve successes from their own hardships
To end self-defeating attitudes
To explain the power of anger
To help the delegates identify when something has happened to disrupt their lives
To improve self esteem
To provide lasting tools that will go with the participants everywhere
To make the tools provided easy to use
Custom
Want something different and unique! Spencer can create a Keynote presentation suited just for your needs. In all of his Keynote addresses he will incorporate and utilize the conference theme, build excitement for the sessions, workshops and events of the conference while encouraging the delegates to return the next year. Topics Spencer can present on included Workplace Safety Awareness, Health Care, Self-Esteem, Drug and Alcohol use/abuse, Overcoming Hardship, The Power of Change and many more.
Duration: Customized to meet conference objectives
Goals and Benefits
To enhance and emphasize the outcomes and objectives of the conference and conference activities, events and sessions
To build on the conference's theme and its meaning to the delegates
To inject the audience with excitement for the conference
To reinforce the importance of the conference, speakers, presenters and activities
To leave the delegate with a lasting impression of the conference
WORKFORCE – Get It Done Safely
"Get it Done Safely" has a profound effect on everyone who experiences it! I use the story of my injury to show how I could have embraced safety and prevented my incident's harmful effects on my family and friends. I show the audience how they could suffer the same kind of pain, suffering, loss and disabling effects from simple mistakes, and how easily it is to avoid such hardship by embracing safety. "Get it Done Safely" is finely tailored to improve the use, understanding and importance of any organization's safety system, the workplace safety culture and the individual's role in safety at home. This presentation will have an immediate and lasting impact on all levels of your organization.
Duration: 90 minutes
Goals and Benefits
To reduce workplace incidents
To show the company's commitment to its workeplace safety
To improve the workers' use and ownership of the safety system
To bring the company's safety culture to the next level
To remind workers what they have to protect through working safely
To increase communication in meetings and onsite
To improve hazard identification and use of pre-job forms
To improve the use and identification of PPE
To increase teamwork towards achieving zero incidents
To improve the company's leadership through workplace safety systems
To reduce substandard work occurrences
SAFETY – DO OR DO NOT: THERE IS NO TRY
This presentation is designed to help top and middle management understand their role in the safety system. In this presentation, I travel through history showing real life examples of what happens when safety isn't prioritized. When leaders don't embrace safety, the people who end up leading cultural change are the widows and widowers, family and friends – the loved ones left behind.
Goals and Benefits
To reduce workplace incidents
To show why instilling safety awareness is a challenge
To show the importance of recognizing safety awareness at the management level
To show the importance of recognizing safety awareness at the worker level
To establish techniques in communicating safety with the language of the worker
To reinforce the company's workplace safety culture
Health Care
Gain a personal perspective of rehabilitation from a severe and life-altering injury. I reach health-care professionals from all types of nursing to a wide range of therapies. The presentation is designed to show the importance of forming bonds and using motivational techniques to improve the patient's recovery. I will also explain why patients can have different attitudes while facing similar situations, helping the professional to aid in the emotional recovery of their patient. I recount my discovery of the "Healing Cycle," showing why clients have good and bad days, what they actually mean, and how to direct a client's recovery to a positive outcome.
Goals and Benefits
To encourage health-care professionals
To show how to deliver techniques that can improve or shorten a patient's hospital stay
To show how to motivate hope for patients with even the worst illnesses or injuries
To offer insight into patients' emotions and attitudes during their recoveries
To renew health-care professionals' passion for their work
Credentials
Spencer Beach, a third-generation floor technician, was involved in all types of commercial and residential construction as a labourer, supervisor, and manager. He is a Construction Safety Officer and has completed the Occupational Health & Safety certificate program through the University of Alberta Faculty of Extension. Spencer was a member of Toastmasters and is also a certified WHMIS trainer in Workplace Safety.
Book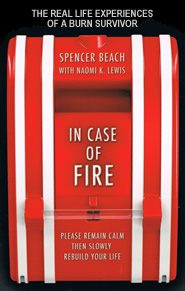 In Case of Fire
Beautifully written and told with breathtaking honesty, Spencer Beach's journey will astound and inspire you. At age 29, with his life finally falling into place and a new baby on the way, Spencer experienced a nightmare beyond imagination. But it is what he did with that nightmare that makes his story so compelling. Read it and learn what courage truly means. "In the months and years after the fire that disabled me, disfigured me, and almost killed me, I went through serious depression, excruciating therapy, and intense psychological counselling. I lived in pain and saw how I'd hurt everyone I cared about. I assessed and reassessed my attitudes and my life. Why did this happen to me? What did it mean? And, finally, how could I stop it from happening to anyone else? One psychologist told me I would never get over the trauma of the fire and its aftermath, but that I would find harmony with it. "This is the story of how I did that."
Testimonials 
"Had the opportunity to hear Spencer's story at Darlington Nuclear today. Thank-you for sharing your message of safety with us."
Richard Kennedy – Darlington Nuclear
"Had the opportunity to hear Spencer's story at Darlington Nuclear today. Thank-you for sharing your message of safety with us."
Richard Kennedy – Darlington Nuclear
"what an amazing story. Your strength and resilience are a lesson to all of us".
Maria De Lorenzi – Educational Assistant in NW Ontario
Video One
Video Two