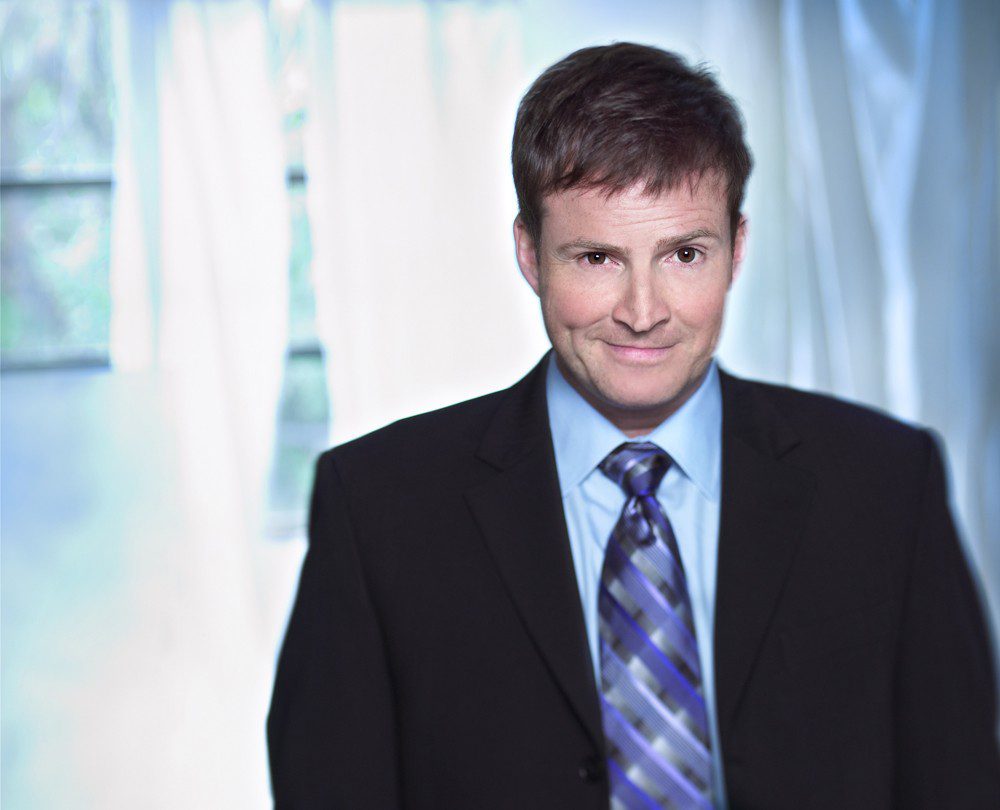 Synopsis
Speaker:  Steve Patterson, Comedy, CBC The Debaters                 
Topic Title:              
Steve Patterson, Comedy, CBC The Debaters
    Professional Fees subject to change without notice
$$ = between $10,000 – $15,000

Expenses:    As incurred                

Travels from:   Canada – Ontario     
Expenses for Travel, (air and ground) Accommodations, Meals, Traveling Companion, and Incidentals are not included in the above fees.

Discounted Fees:  Under rare and special circumstances speakers may discount their fees at their discretion. i.e., booking multiple events with the same client.

 Non profit organizations may also qualify for a discount.
Biography
As host of CBC Radio One's wildly successful "The Debaters" since 2007 Patterson has become a household name, with more than half a million weekly listeners. In 2010, steady accolades for his work on that show earned him a third invitation to perform on one of Just For Laughs' prestigious televised galas, hosted by Steve Martin. Considered to be the highlight of the show by the audience and critics alike, Patterson's performance prompted the legendary Martin himself to quip, "If I'd known he was going to be THAT good, I would have cancelled him."
Every comic can tell a joke, but Steve Patterson is a triple threat of funny, combining skills as a stand-up comedian with over 15 years of touring experience, a successful radio and tv host and a published humour writer.
Patterson began his full-time comedy career in 1997, shortly after ending his full-time career as a copywriter when he wrote an ad for an amusement park that his boss found a little "too amusing." Leaving his desk job behind, he opted for the national and international stage. In addition to playing every major city in Canada (and most of the minor ones) he has also headlined in Ireland, Australia, the United States, the United Kingdom and the United Arab Emirates leaving audiences everywhere united in their praise
Best Male Stand-up Comedian

,
Canadian Comedy Awards 2011
In addition to general audiences, Patterson is also a highly sought-after host and speaker for private corporate events, counting major corporations such as the Canadian Olympic Committee, Coca-Cola Canada, PepsiCo, Best Buy, Future Shop, Investor's Group, Manulife Financial, Diageo Group (distributors of Guinness, Smirnoff and other beverages) and the Rotman School of Business at the University of Toronto among his most prestigious clients.
In 2011, Patterson enjoyed the most successful year of his career, which included hosting the Just For Laughs comedy tour in theatres nationwide, hosting CBC Television's Short Film Face off, being nominated for a Gemini award and winning the Canadian Comedy Award as the country's best male stand-up comedian. He also closed out the year in style headlining a New Year's Eve comedy gala at Toronto's storied Massey Hall.
In 2012 Patterson continues his duties with The Debaters, will launch his first solo theatre tour show entitled "This is Not Debatable" and will provide discerning audiences with his trademark wit at awards shows, high-profile gatherings and anywhere top-notch standup comedy is appreciated.
Award-winning, well-respected and painstakingly persistent in creating new material, Steve Patterson gives his very best to each audience he performs for.
Video