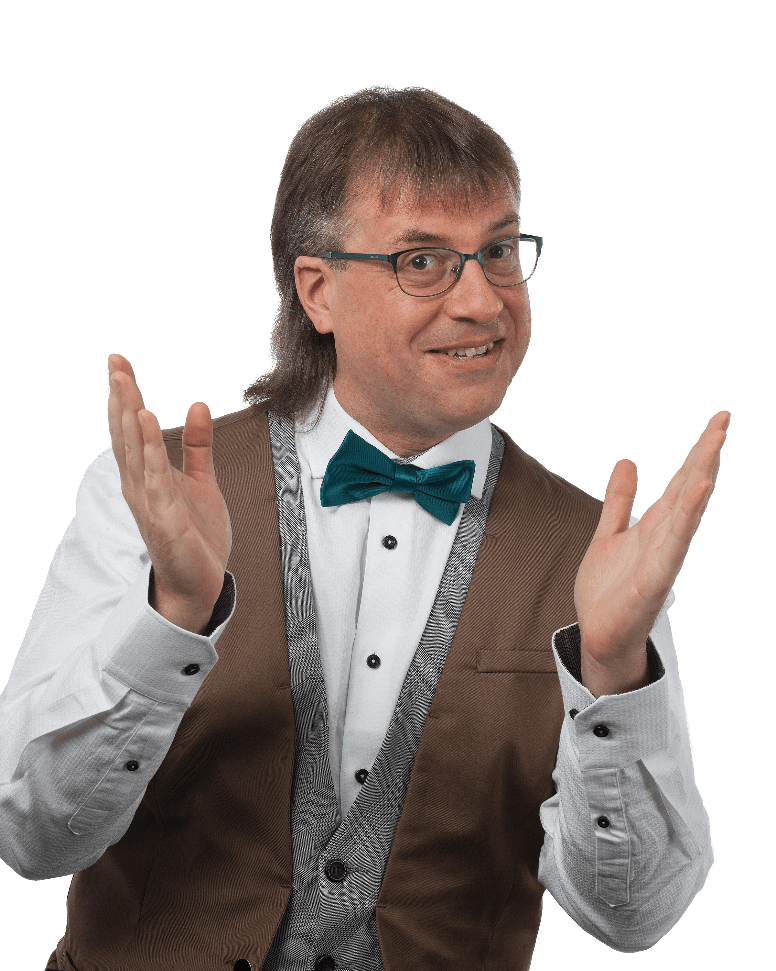 Synopsis
Speaker:      Sylvain Rochon,
Topic Title:
Sylvain Rochon, Futurist, Tech Entrepreneur, Consultant, Strategic Forecasting, Engineering Paradise, Inspiration & Humour
Professional Fees subject to change without notice
Expenses:    As incurred
Travels from:    Ottawa ON.
Expenses for Travel, (air and ground) Accommodations, Meals, Traveling Companion, and Incidentals are not included in the above fees.
Discounted Fees:  Under rare and special circumstances speakers may discount their fees at their discretion. i.e., booking multiple events with the same client.  Non profit organizations may also qualify for a discount.
Sylvain Rochon, Futurist, Tech Entrepreneur, Consultant, Strategic Forecasting, Engineering Paradise, Inspiration & Humour
Travels From: Canada – Ottawa
Professional Fees: $6500 – $12,000

Biography – Sylvain Rochon, Futurist
I am a solutions-based futurist speaker, author and entrepreneur. I specialize in educating professionals, decision-makers and politicians on how we can use disruptive technologies like artificial intelligence to improve our society and reinvent our economy to serve the human race.
I am "The Paradise Engineer"
I am also:
An international speaker with 12 years professional speaking experience in Asia & North America
A Delegate of the World Future Society
Co-Founder of the Canadian Institute of Mass Communication
An organizing executive of TEDxOttawa
A Certified Master Entrepreneur Facilitator & CoachTM
A regular contributor to magazines such as "The Startup", "Becoming Human: in the age of artificial intelligence" and "Data Driven Investor".
The author of "Engineering Paradise: Are You Ready?" published by TellWell
B. Sc. Biochemistry, B. Sc. A. Chemical Engineering, B. Ed. Education
In my talks, keynotes and workshops, I empower audiences with the knowledge that we can choose our future, despite the exponential advancements of technologies disrupting everything we've ever known.
We are in the 4th Industrial Revolution, where our lives are described in bits and bytes and it is a wonderous moment in the history of humanity. We can choose to react to the unpredictable changes happening all around us, or we can proactively choose the future we want to build. I choose to engineer a better world. This message permeates my talks so get ready for a fun ride looking at the existing and upcoming technologies that will let us build a great future for ourselves and our communities. Artificial intelligence, nanotechnology, 3D printing, gene editing, sustainable energy and many more fascinating technologies that, combined with some elbow grease, can be used to make a world where people can live over 150 years, in green environments, without worrying about ever working for a living anymore.
I will leverage my 20+ years as an educator and my 15+ years as an entrepreneur to give you practical tools you can apply in your professional and personal life to make a real difference in your own life.
When you leave my talk, you will feel energized, hopeful and excited about humanity's prospects. More importantly, you will leave with practical tricks making you a powerful change-maker. Be aware I will take you to places your mind is not accustomed to going, but that's what you need to become future-proof.
The future is in our hands. Are you ready?
Topics – Sylvain Rochon, Futurist
The Job Market in 2040:
Exploration of how artificial intelligence (AI) will transform our job-centric economy to a point where we'll have no choice but to build a new one from scratch by 2040. We'll look at what paradise we can build with super-smart automated systems. Finally, we'll look at how a new economy that isn't based on most adults making a salary and paying taxes looks like, and what occupations would remain our domain when AI can do most human work more efficiently than any human expert.
Engineering Paradise: how to proactively build a better future in the 4th Industrial Revolution:
To avoid disaster, we must change how we see the world. We must break down old systems and build them anew with the knowledge we've gained over the years. This talk is more about human psychology and how we can live with artificial intelligence (AI) in a positive way. We'll delve in the problems associated with the deployment of AI in our world to create a desirable and sustainable world for all. You'll see that the solutions involve not only the technology, but a change of mindset. I will teach you how to reprogram your mind to become future-proof, forever and be a positive force in the world.
Universal Basic Income: The Creation of a Human-Centric Economy:
This talk specifically tackles the problem we're facing now. We have enough automation to disrupt some jobs but it is not a big enough problem to warrant rethinking our whole economic structure. Hot in discussions these days is the concept of Universal Basic Income (UBI), to bridge that gap, helping families survive the transition to fully automated value chains. However, the real goal is not UBI. If we play our cards right, we may put ourselves on a path towards an economy where money is no longer needed and no one need worry about their basic needs, ever again. As always, the power is in our hands.
Adapting Organizations to Exponential Change:
Your organization or staff have difficulties dealing with what seems to be constant change? To become future-proof, we need to become comfortable with exponential change. We are naturally linear thinkers and without proper training, our biology prefers the status quo to save energy. In this talk, I will give you the practical tricks you need to become used to and love constant change. We'll delve a bit in neuroscience and behavioral science in this one.
Testimonials – Sylvain Rochon
"Sylvain challenges us to contemplate, understand and embrace the changes we see around us, confident that we can shape them for society's good. It's an encouraging argument at a time when many are afraid of the disruption that will come as artificial intelligence and robots inevitably replace many blue and white collar jobs in the workforce at a pace faster than we imagine."
Christopher Waddell, Ph. D., Professor at Carleton University, Past Parliamentary bureau chief (CBC Television News)
"An amazing takeaway and a great presentation." Pascal St-Jean, TEC / Vistage Chair & Business Leadership Coach
"His talk about the Wonder of discovery and human ingenuity is enlightening. My hope is that conscientious people will leverage rapid technological change to solve Earth's most pressing issues." Jason Daley, Venture Catalyst, Portfolio Entrepreneur and Innovation Advisor
"His book, Engineering Paradise, is an absolute must read in a world that is changing and evolving exponentially. The insights into technology is cutting edge and a priority the world needs when yesterday is already here. Sylvain's talks are for anyone who has an aspiration to change the world with new technological innovation. A must for all pioneers who see technology to positively impact the human race!" Josef Stetter, Speaker, author of "Congratulations you are hired: It was easier than you thought"
"The future has so much complexity, but Sylvain makes it so approachable you can almost reach out and touch it. Sit down and get ready to have your eyes opened!" James Mackenzie, Serial Entrepreneur and Technology Guru
"He really knows how to connect with the public, no question about that!" Joel Velazquez, Agile PM & Coach, Change Agent, Solutions Delivery Inc.
Video 1 – Futurist
Video 2