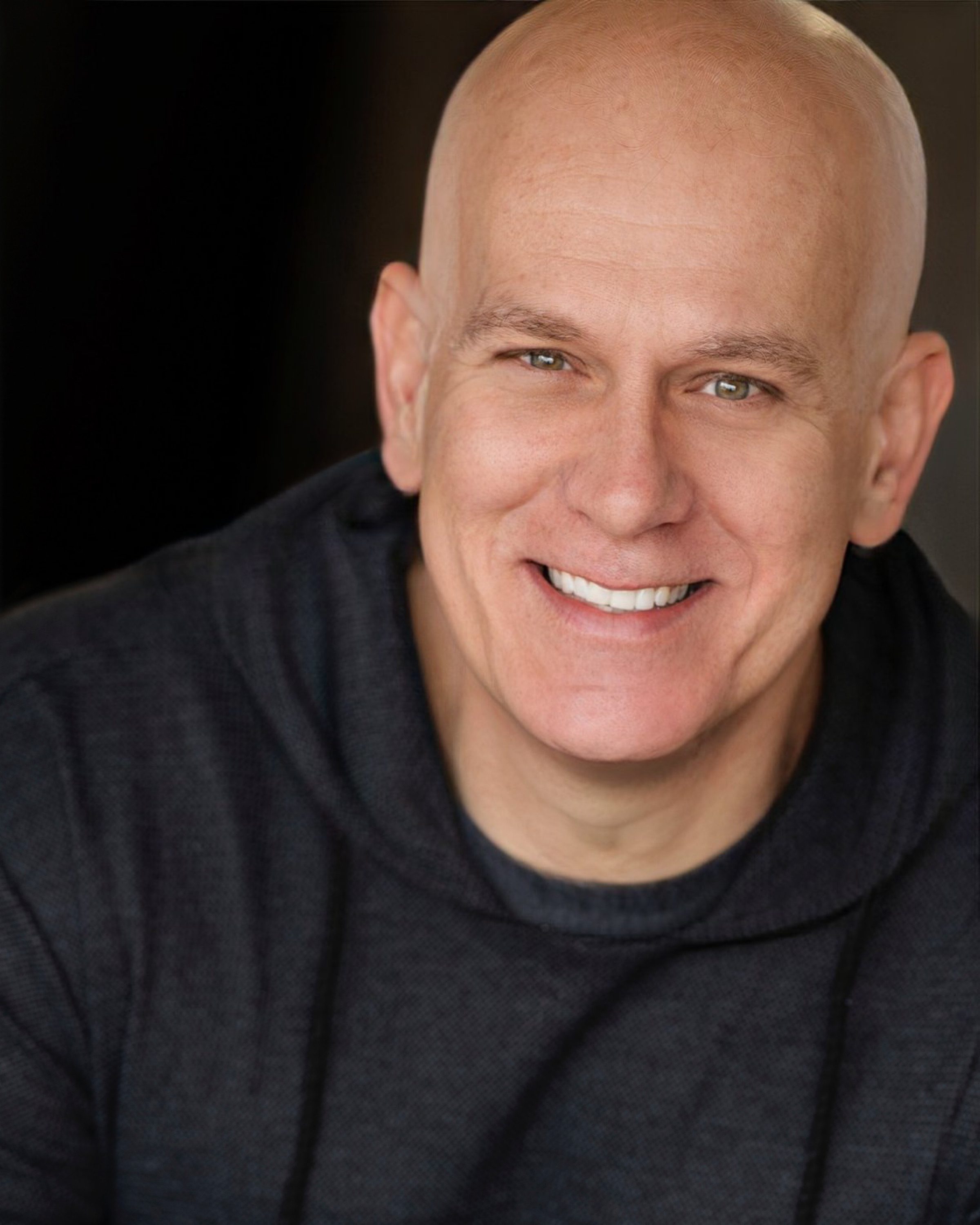 Speaker:  Todd Mitchem                 
Topic Areas
Todd Mitchem , Global keynote speaker, author, former tech CEO, seasoned executive, focused on the skills needed to get in the future of work while leveraging artificial intelligence into our daily lives.
    Professional Fees subject to change without notice
$$$ = between $15,000-$25,000

Expenses:    As incurred                

Travels from: 

Denver, CO
Expenses for Travel, (air and ground) Accommodations, Meals, Traveling Companion, and Incidentals are not included in the above fees.

Discounted Fees:  Under rare and special circumstances speakers may discount their fees at their discretion. i.e., booking multiple events with the same client.

 Non profit organizations may also qualify for a discount.
Biography
Todd Mitchem, a globally recognized keynote speaker, author, and leadership luminary, is a seasoned disruptor and transformative force shaping the future of work and technology. With more than 20 years of diversified leadership experience, Todd is acknowledged internationally as the premier authority on integrating human skills with emerging technology.
His vast career encompasses diverse roles across various sectors, including his tenure as Co-Founder and CEO of innovative tech startups and a key influencer in the cannabis industry, ultimately evolving into his current role as Show Producer and Co-Founder at CrowdGen. Todd's multifaceted experience has refined his expertise in strategic planning, organizational transformation, and leadership development.
Furthermore, Todd is a highly acclaimed author of "YOU DISRUPTED: Seizing the life you want by shaking, breaking, and challenging everything." This groundbreaking work encourages readers to seize control of their lives, bringing about significant impact. The success of his book led to a deeply personal and impactful TED talk that further solidified his status as a thought leader in the industry.
At the core of all his endeavors lies a strong commitment to promote the harmonious integration of artificial intelligence into our daily lives and empower individuals to adapt and thrive in this AI-driven landscape. His unique approach, integrating humor, powerful lessons, and interactive elements, sets the path for the future of work and life.
With an extensive resume and a consistent record of game-changing contributions, Todd Mitchem is an extraordinary leader in his field. To delve into the details of his impressive journey and his invaluable contributions across different sectors, explore the page below. Todd Mitchem continues to shape and influence the dialogue surrounding AI, human connectivity, and societal change.
As a speaker he has conducted over 2000 presentations in countries around the world. IN his work as a leadership advisor and coach Todd has worked with thousands of leaders in his career building their skills for a new future of work.
Global keynote speaker, author, former tech CEO, seasoned executive, focused on the skills needed to get in the future of work while leveraging artificial intelligence into our daily lives.
Todd Mitchem is a 20+ year leader, leadership advisor, mental health professional, author, and the world's foremost authority on presentation, communication and future of work skills. He has guided countless individuals and companies through entertaining keynote presentations, training programs, 1-on-1 coaching, and from his book, YOU DISRUPTED, Seizing the life you want by shaking, breaking, and challenging everything. Often called the perfect blend of Tony Robbins and Steve Harvey, Mitchem uses interaction, engagement, humor, and powerful lessons to drive lasting change in the lives of all he encounters.
Topics
EMBRACING AND LEVERAGING AI: HOW BUSINESS AND INDIVIDUALS CAN THRIVE IN THE FUTURE OF WORK
Did you know that by 2025, it is estimated that 85% of customer interactions will be handled without a human representative? This staggering statistic highlights the rapid pace at which AI is transforming the world of work. As a seasoned executive and expert in the future of work, Todd Mitchem is uniquely qualified to help organizations navigate the rapidly changing landscape of the modern workplace. With his leadership expertise and focus on the skills and mindsets needed to succeed in the 21st century, Todd will be discussing and demonstrating various AI tools in his this interactive presentation. He will also be helping attendees understand and prepare for the massive changes coming to the corporate world.
Todd is a visionary leader known for his ability to inspire and motivate others towards success. With his interactive and experiential learning style, Todd is dedicated to helping individuals and organizations develop the skills and mindset needed to thrive in the future of work. Don't miss this opportunity to have Todd as your keynote speaker and take the first step in preparing for the future of work.
Attendees will leave this powerful presentation with:
Understanding the current and future impact of AI on the workforce
Learning how to navigate the rapidly changing landscape of the modern workplace
Understanding the importance of developing the skills and mindsets necessary to succeed in the 21st century
Familiarize with various AI tools and their applications in the industry
Understanding the massive changes coming to the corporate world and how to prepare for it
Inspiration and motivation to take action towards success in the future of work
Developing a forward-thinking mindset to stay competitive in the future job market.
Embracing AI-driven collaboration: Learn how to effectively collaborate with AI-powered tools and systems to enhance productivity and drive innovation.
Cultivating a culture of adaptability: Understand the importance of fostering a flexible and agile organizational culture that embraces change and continuous learning.
Harnessing the power of data-driven decision-making: Explore the role of AI in facilitating data analysis and informed decision-making, and how to leverage this capability for business growth.
Ethical considerations in AI adoption: Gain insight into the ethical implications of AI deployment and the responsibility of businesses and individuals to ensure its ethical use.
Balancing human and AI roles: Discover strategies for maintaining a balance between human and AI-driven tasks, ensuring the optimal use of both human creativity and machine efficiency.
The Future of Work and Communication
The end of e-mail, death of resumes, working remotely as a way of life, demands on corporations to find talent instead of talent finding them, more emphasis on metaverse interactions, virtual reality, and, ultimately, a completely augmented work reality in the business world; these are only a few of the changes coming to our global work in the next few years. The question is, are you and your team ready for a cascade of changes unlike any you have ever witnessed?
In this presentation, Todd will help you understand the research he and his team at AMP have conducted around massive changes coming to our work worlds. Mitchem will reveal what he learned from his own children and friends about how they see work after college and the pandemic. Will GenZ like being in an office? Will they demand old systems be wiped out? Will they expect to communicate how we do now or only leverage short video conversations for context? This game-changing, engaging, and transformative presentation will answer these questions and more.
Attendees will leave this powerful presentation with:
Understanding of the massive changes coming to the global work in the next few years.
Knowledge of research on the future of work and the impact of these changes on the workforce
Insights on how Gen Z views work and how they will shape the future of work and communication
Knowledge of how organizations can adapt to these changes and stay ahead of the curve
Tools and strategies for effective communication in the future of work
A transformative experience on how to navigate the future of work and communication.
Step Up Step In
Unlock your potential and rise to the challenge of the future of work with "Step In and Step Up" by Todd Mitchem. This dynamic and thought-provoking presentation empowers men and women to transform and evolve through Todd's powerful message. Drawing from his experiences working with a primarily female client base, Todd illuminates the common obstacles holding women back and provides tools for them to step into their true power. He also guides men to understand their development and learn to step up with insights from his journey. Todd helps men overcome the unconscious ego holding them back from true work fulfillment.
Attendees will leave this powerful presentation with:
Tools for women to step into their power and leverage their strengths and uniqueness, breaking through the glass ceiling.
Tools for men to create a renewed sense of purpose and respect at work by stepping up, breaking through unconscious biases holding them back.
Effective strategies for men and women to work together in a more dynamic, future focused, mutually fulfilling work experience.
A must-have presentation for any organization striving to help both men and women succeed in the future of work together. Don't miss out on this opportunity to level up your personal and professional development and gain the insights you need to thrive in the ever-evolving work landscape. According to McKinsey & Company, companies with more diverse and inclusive workforces are 21% more likely to outperform their industry peers."
Other topic areas  available:
Leadership in the digital age
Integrating AI and Human Skills – A DemonOnion let's gostration
Sales success in today's market
The future of work and its impact on organizations and individuals
Artificial intelligence and its implications for business
Disruption and innovation in the corporate world
Communication and presentation skills for effective leadership
Mental health and well-being in the workplace
Building high-performing teams
Diversity, equity, and inclusion in the modern workplace
Entrepreneurship and starting your own business.
  Testimonials
"Todd Mitchem blew our minds at our Destination Colorado Membership Meeting, teaching us How to Leverage AI. The demonstrations and audience engagement were amazing on every level. We are all still talking about it, and members tell me it is the best presentation they have ever seen." – Kelly Layton, Executive Director of Destination Colorado
"Todd was able to apply his expertise and experiences to our conference with engaging energy. He is a powerhouse on stage so strap in! Todd is professional and creative in a way that few people are and always nails the desired result."
— Erik E, Sr Manager, People Development, Pizza Hut
"I have had the pleasure of working with Todd Mitchem on several occasions. Todd is absolutely captivating! He holds the audience's attention with motivational, inspirational, and leadership focused presentations. He never fails to deliver."
— Emma Gordon Owner of Green World Entertainment
"I highly recommend Todd Mitchem for personal and professional development. You will not only get results, but you will be enlightened to making the world a better place as a leader."
BETH MARTINEZ, CUSTOMER CARE OPERATIONS LEADER
"When I think about the intersection of business, keynote presentations, and leadership, I talk to a number of stakeholders, including Todd Mitchem who I can trust to be knowledgeable, candid, and honest."
–       Karl Racine, Attorney General, Washington, DC
"Todd is a fantastic leader who can meet people wherever they are, whether a top-level executive or an individual contributor. He fully engages everyone around him with his wit, his charm, and his expertise. Todd's greatest attribute is his genuine desire to serve."
 –Shezelle Krei, Global Head of Compliance Design and Delivery at Western Union
"Todd is a committed and personable professional who devotes fully to client success. I appreciate his solution-oriented approach to multiple requests. He's a joy to work with."
–      Belinda Brin, Manager, Organization Development, Nestle Purina PetCare
"Todd brings an exceptional level of energy and enthusiasm to his delivery. He partners well in tandem with the in-house core team and adapts content as needed. His sessions are very well received."
–      LYLE MARTIN – SVP – Allergan
"We are still blown away by the energy, message and overall powerful presentation of Todd. It disrupted us for the better. This is why we utilize Todd each year at many Microsoft conference events."
Nicol Chadek, Director, Campaign Operations, Global Demand Center, Microsoft
"Todd is a world-class leader who leads the way for top-notch communication for any leader. Todd exemplifies and defines passionate energy, creative thinking, and a can-do attitude. His flexibility, training ability, and superpower gift of discernment is second to none. He energizes and inspires through each interaction. In-person delivery for Todd gets a crowd, small or large, energized and re-focused. You make all of us better Todd, thank you!"
Wayne Mackey, Chief Human Resources Officer / CEO Vibra Travels
 

Video