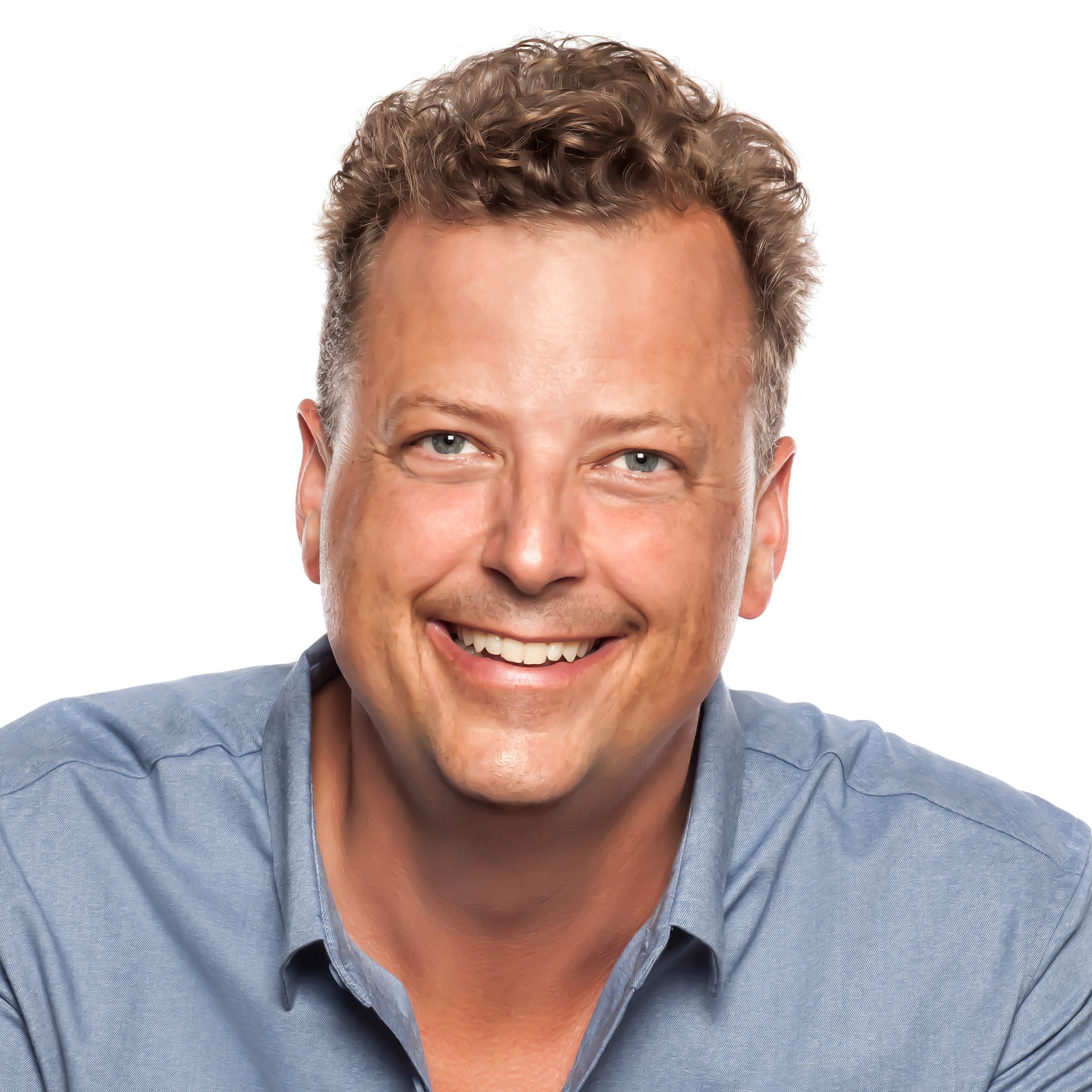 Synopsis
Speaker:         Tyler Hayden, CSP, BRM (OEE)
Topic Title:     
   Tyler Hayden CSP BRM (OEE)      
Resilience, Engagement, Peak Performance
Team Building, Engagement,  Retention, Engagement Mentoring Strategy
  Professional Fees : subject to change without notice
                                       
$ = under $10,000
Expenses:    As incurred                
Travels from:  Halifax, NS
Expenses for Travel, (air and ground) Accommodations, Meals, Traveling Companion, and Incidentals are not included in the above fees.

Discounted Fees:  Under rare and special circumstances speakers may discount their fees at their discretion. i.e., booking multiple events with the same client.  Non profit organizations may also qualify for a discount.
Biography
Tyler Hayden CSP has been a full-time professional speaker and innovative team builder and bestselling author for almost three decades. His business is team engagement and retention, resilience through work/life balance, and high energy team-building programs. Tyler's clients include some of the world's largest corporations and associations. Groups such as the Young Presidents' Organization (YPO), Project Management Institute (PMI), Bell, Exxon, and Honeywell have all benefited from Tyler's programs.
Tyler is a keynoter, team builder, and author.  He has developed program solutions across industries in leadership, structured mentoring, team building, staff engagement and retention, personal development, and quality improvement.  Most recently Tyler is helping organizations and leaders to build engaging remote team building and gamified asynchronous learning and development.
Tyler is the author of over 25 books, plus audio CDs, educational programs, interactive apps, board games, card games, and full-length videos.  His training materials have been sold worldwide, and he has delivered several thousand high-energy keynotes and train-the-trainer programs internationally.  Tyler's books range from bestselling personal development books to university textbooks and team building game to cutting edge team theory texts.
As a keynoter Tyler has spoken to groups ranging in number from 20 to 8,000.  He delivers a professional presentation that ensures that the message is designed with the audience's learning in mind. His amazing high energy, infectious interactive activities and hilarious stories have audiences on the edge of their seats, as they adventure alongside of him in locations from the Swiss Alps to the Great Barrier Reef or the Streets of Amsterdam to the Grand Canyon.  Tyler's electric energy on stage is second to none–in fact some say he is Canada's answer to alternative energy.
Working with Tyler as a team builder and keynoter is fun.  Whether he brings his 9-hole mini golf course, paints and canvas, or remote-control cars, his bag of tricks always delivers a great time!  Tyler's team events are high energy and information packed.  Tyler works diligently beforehand along-side your team leads to ensure the delivery of consistent and powerful messages that resonate with your team and have measurable outcomes.
Professionally Tyler is the founder of www.teambuildingschool.com a place where he showcases how gamification can lead to better learner engagement.  In his school he helps managers and leaders learn his cutting-edge team leadership theories.  Additionally, Tyler has hundreds of hours of team building tools that managers and leaders can immediately download and use with their next event.
Tyler is a world-wide traveller and adventurer.  When on the road you'll find Tyler Skydiving, Canyoning, Driving NASCAR, or Flying Trick Airplanes.  When at home he enjoys making and sharing his folk art (www.folkartnovascotia.com), renovating and building, engaging with his kids busy sport schedule, outdoor adventure and playing basketball.  Tyler is currently building an off grid oceanside family retreat in Kingsburg, Nova Scotia on his beautiful seaside acreage.
Some of his previous accomplishments include being an elected government official, chicken farmer, bee keeper, clown, student leadership advocate, NFT/Crypto enthusiast, and beach bum.
Finally, a description of Tyler would not be complete without a word about his greatest source of affluence: family.  Tyler and his loving partner Meg have an amazing, blended "Brady Bunch" consisting of five amazing young people Tait, Jack, Ollie, Breton and Stella.  Tyler and Meghan look forward to building a loving connected family and continuing to make a difference in Nova Scotia and beyond.
Topics
Livin Life Large

– Simple Actions that Create Success through Resilience, Engagement, and Peak Performance.

Based on Tyler's bestselling book Livin' Life Large: Simple Actions that Create Success, this show will not only have your group rolling in the aisles with laughter but will also have them leaving the presentation with simple actions that they can easily make to create better balance and positive energy in these unique times.

Livin' Life Large combines expert storytelling, current research about human performance, resilience, engaging audience interaction, and Tyler's clean corporate humour to deliver a winning presentation.
Premier opening or closing keynote for your next event of 50 to 8,000 people – remote, hybrid, or in a venue.
Explore post-pandemic ways to increase your efficiency and effectiveness.
Discover ways to inspire your team that naturally align to their learning intelligences to connect and engage in unprecedented ways.
Experience amazing storying telling that will have your audience on the edge of their seats in anticipation and learning.
Jam packed with amazing activity based learning and networking that is fun and not fluffy.
DON'T TELL YOUR BOSS that you laughed till your belly hurts and learned so much while having fun.This presentation is about creating long-term work/life satisfaction by living "every single moment of every single day." In doing so we are able to effectively and efficiently balance the rigours that work and life throw our way. We explore this by learning about how to support each other, set goals/intentions, recognize the opportunities, and so much more.This presentation has been a hit at conferences and conventions from 50 to 8,000 people. It's hilarious. It's high-energy. It's impactful. It will have your event attendees ready to "Live Life Large."
The Business that Cared About People – Leaders Guide to Team Building and Engagement Using Multiple Intelligences.Join team building expert Tyler Hayden in this active and in-depth look at how we build greater team engagement using his technique of MIQ.For more than two decades Tyler has been sharing with managers how to develop greater alignment and engagement within their teams to create greater efficiency and effectiveness.
Build a more cohesive and engaged teams who will be increasingly aligned.
Explore how to enable teams to successfully perform in a complex business environment.
Discover insight and tools that will enable managers and leaders to improve their team's accountability.
Walk away with road-ready tools that can be implemented at your next day at work.
Laugh, Learn, Network and wonder "how can learning be this much fun?"Tyler's out-of-the-box experiential and adventure based learning experiences are built so that you can immediately apply them to your team to increase engagement in your projects and activities. The things you will learn in this high-energy event are essential for framing your team's structure and long-term dialogue.You will explore 81 different team-building solutions that can be applied immediately. Further Tyler will explore how to apply certain tools both virtually and on-site. This session is based on Tyler's book The Business that Cared About People – A Leader's Guide to Team Building and Engagement Using Multiple Intelligences.
Catchin' the Carrot

– A Personal Strategic Plan that helps Teams to Align and Managers to Coach towards Peak PerformanceIn this powerful session you will begin to explore how to effectively create a plan for prosperity that has been proven time and again. Tyler has masterfully taken a complex planning process and distilled it into an elemental format that will efficiently and effectively help you in creating a personal mission, vision, values, objectives, environmental scan, SWOT analysis, action and five year plan.
Design a Personal Strategic Plan that will help guide your path to the life you aspire to lead.
Discover the importance of a clear and concise Mission, Vision, Values and Objectives in Catchin' the Carrot.
Craft an easy to follow road map, to lead you to that life you have envisioned.
Learn by engaging in experiential learning and master storytelling – you will laugh and have fun – while all the while keeping your eye on the carrot.The greatest gift you can give today's new workers is the opportunity to begin to shape the future they aspire to create. This show does that in an entertaining and engaging way. This presentation will take your success planning from crawling to running – with the finish line only as magnificent as you can imagine! This session is also available as a train-the-trainer workshop if you'd like to know more about making this a best practice in your business please contact us.This session is also available as a train-the-trainer workshop and at our Team Building School, if you'd like to know more about making this a best practice in your business please contact us. This session is based on several of Tyler's books including: Catchin' the Carrot – A Personal Strategic Plan; Gettin' Off the Treadmill; Coffee Talk Series; and more.

14 Minute Mentor

– Building a Structured Mentoring Strategy to respond to Retention and Engagement of our most Valuable Resource, People.


How to retain and engage critical employees in this very competitive job market is the subject of many sleepless nights for business leaders. The Philosopher and Professor: 14-Minute Mentor, a book collaboration between Industrial Psychologist Dr. Bill Howatt and Business Consultant Tyler Hayden, that presents a solution to this very problem.   In this presentation, philosopher Tyler Hayden weaves a wonderful fable about an entrepreneurial business leader who struggles with losing key talent in his expanding business. On a whim he reaches out to a more established business executive to find the secret to his business success over the decades: mentoring.

Learn the difference and importance of Tacit and Explicit knowledge.
Explore the benefits of designing a structured mentoring program and how it can level-up your response to the "great resignation."
Discover how quality training and development can help to support retention and engagement strategies.
Quantify the benefits of a 14 Minute mentor strategy to help fund and augment your Human Resources strategy.
Participate in activity based learning and have some fun – shhhh don't tell anyone that learning is fun.From here Tyler guides your group through the educational underpinnings of mentoring and how to bring it alive in your organization.  You will learn about Tacit vs. Explicit Knowledge, Structured Mentoring, and much more.

The Philosopher and Professor:

14-Minute Mentor offers rich, easy to apply content in a unique presentation that reveals the importance and value of mentoring.  Be sure to check out our bulk purchase deals for bulk purchases – a great gift to share with your leaders.

T

eam Building School the Deep Dive – An In Depth Look at Team Building that Solidifies a Managers Tool Kit for Engaging Teams. 


Buckle your seat belts and get ready for a Deep Dive into Team Building. Team Design and Building is the core element that leads to your project/businesses performance success. When you consider some of the top reasons people leave/disengage with organizations being, issues with management, lack of opportunity for challenge and growth in their position, and lack of recognition of a job well done.

You will quickly realize that the through line to keeping people engaged is though solid team design and building. Trouble is no one has ever shown us how – until now.

Uncover how too quickly assess your teams Multiple Intelligence Quotient so that you can deliver standing ovation worthy team events, communications, and more.
Fill your tool box with an overflowing amount of team design tools – that you actually know how to use, because you've done them.
Learn the metrics to share with your CFO or Manager to loosen up the purse strings and build a budget for your engagement activities.
Discover low-to-no cost events, activities, and approaches that will have your employees leaning in for more.
Orient yourself to the other benefits of management using MIQ.
THIS EVENT HAS HAD FACILITATORS FROM ADJACENT ROOMS CRASH our party to tell us to keep it down – we were laughing and learning too much I guess (lol).You are invited to spend an interactive (and hilarious) session with Team Design Expert Tyler Hayden. Author of over 25 books. Creator of 100's of engaging team building solutions. And Consultant to major organizations on building better work culture, team cohesion and management performance.Tyler will share with you how to build a team, what tools to use, how to deal with conflict, and much more. Come explore simple solutions that you can implement immediately to keep your teams engaged and functioning collectively.Get your pens ready. Because this session is like drinking from a fire hose. (But don't worry this session is in true Tyler fashion – you're going to bust a gut laughing too!)This session is based on several of Tyler's books including: The Business that Cared About People – A Leader's Guide to Team Building and Engagement Using Multiple Intelligences; TEAM Building Activities; Coffee Talk Series; and more like Team Building School.
Team Building Topic Descriptions:
In it to Win it –

Hilarious

– Low Organized Competitions – that teach Team Skills & Much More.You won't believe your eyes when you see what your co-workers will do to win this custom-themed event!This healthy competition is a phenomenal way to orient teams to investigate personal and professional skills in: accepting challenges, customer relationship management, worksite safety, competitive strategies, designing competitive strategies, hitting sales targets, and getting dirty to get the job done.Your team will lose themselves in this event and talk about it for months to come.
Interpersonal – Mathematical/Logical – Visual Kinaesthetic
Build a strong sense of team synergy as your small group works together in unimaginable ways.
Deliver custom learning on your organizations specific outcomes like, sales goals, new product launch, strategic vision, etc.
Develop strong communication skills that translate to every day business as well as high stress situations.
Celebrate together with healthy completion that crowns high achievers with luxurious awards (well, hilarious awards).
Work together to solve problems and quickly respond with effective solutions.
ASK YOURSELF THIS WHEN YOU ARE DONE"did we just get paid to have this much fun?"
Your group will benefit with: improved problem-solving skills, increased team awareness, specific product/concept knowledge, and of course having fun.
If one of your objectives is to have fun or work as a team then this event will knock either objective out of the park.  As a fun team-building game, it has been a meeting highlight for 100s of groups, now let us do the same for you.
This activity has left groups like, Subway, Staples, and Giesecke+Devrient (G+D), learning and laughing together.
2) Tail Gate Challenge – Perfect Event that come to your Parking Lot with Inclusive Sports Inspired Games and Ruckus Fun. 
Infuse the passion and energy of a tail gate party into your team.  There is no better way to contribute to the energy of your team than with the party of professional sporting proportions.
This event will work hard to generate hype, fun and connectivity between your team.  We will inspire your group to compete against each other in sub teams in fun and off-the-wall sporting style events.'
Your games master Tyler will inject energy and enthusiasm that will be epic. Your group will come together in their sub team and work together in mini challenges. There will be some that will require full team participation and then still others that allow individual team members to shine.
Deliver high energy gaming that instills a sense of competition and cooperation.
Explore small group challenges that are fast paced and measurable.
Discover opportunities to network and engage with your team in unprecedented ways.
Engage in activities that your team members have experience with, but are made more fun with our special twists.
Create a combined event with a private Food Truck Rally or BBQ's to round out a day that will not soon be forgotten.
IT'S OK TO MAKE A SPECIAL REQUEST for a game show that you love – we love the challenge of building games people play.
Your team will benefit by: actively competing, develop team bonding, explore problem solving and communication strategy, and have lots of fun. You can engage us to provide the "full meal deal" (games, food trucks, etc) or rent our equipment and DIY.
Whether you are planning a fun corporate picnic, engaging family day, or a unique addition to your conference or meeting – come join us at the back of our truck for an amazing Tail Gate Experience.
3) Cardboard Arcade

– Your team accesses their innovation & creativity to build an Arcade using cardboard boxes (and a few other things.) 
Looking to enhance your teams creativity, launch a new program or just have some fun? Then it's time to open your very own Cardboard Arcade.
This team event is inspired by the viral success of a young boy named Caine in Los Angeles who built an arcade out of boxes at his dad's automotive shop. Your team too will discover the magic of creativity and innovation found in a cardboard box. This event will be a throwback to a time when innovation reined supreme and nothing was impossible.
Discover the joy of innovation and creativity.
Build fun experiences that you can share and develop team synergy along the way.
Explore completing a task with a focused and strategic set of rules and expected outcomes.
Learn how your colleagues work in a high pressure situation.
Deliver your product and communicate how it solves the centrally defined issue.
Give and receive tokens that can be traded in for rewards.
MAKING A BOX INTO A SPACESHIP IS ONE THING but making a functional game in limited time requires teamwork that is out-of-this-world.
This event is second to none at building a great team, demonstrating the value of creativity and celebrating innovation.  So, if you are looking for an event that inspires creativity and innovation and integrates gamification and team synergy … this is it.
If you are looking for a DIY activity – this is a great one.  If you want some help with the tools and supplies – let us know we can can be a one stop shop for everything (with or without professional facilitation).
3) Light It Up! –

Amazing Learning Event – Multiple Live Game Shows with your Custom Content to Teach Your Outcomes.
Challenging puzzles and fabulous prizes are the power behind this interactive and fun, high-energy live game show.
In this event we will work together to create a themed set of questions and then deliver those with Hollywood 'glamour.'  Your host Tyler Hayden will keep your group focused on the questions, make sure everyone is involved in the classic TV-styled game shows, and give away prizes throughout the event.
This is a fun way to "test" your team's knowledge about new products, business plans, or each other.
Deliver important new product or company information in a fun and engaging way.
Create a high energy, low sweat event that is accessible to all members of your team.
Create a learning path that allows multiple team members to take centre stage and shine.
Reward individuals and groups with prizes for stellar performance in your custom designed questions and games.
IT'S OK TO MAKE A SPECIAL REQUEST for a game show that you love – we love the challenge of building games people play.
Your team will benefit by: improving product/team knowledge and group problem solving skills and having lots of fun.  Combine that with our interactive buzzers, studio games, and decor – this event can be nothing short of epic.
Whether you are planning an awards dinner, after-lunch pick-me-up, or hilarious evening event, Light it UP will fit the bill.  We can't wait to come to your next event and "Light It UP!".
This activity has left groups like, Project Management Institute (PMI), National Operating Nurses Conference, T4G.com, learning and laughing together.
 

4) Perfectly Putt –

Indoor Golf Challenge that sees teams build a themed course.  A teaching tool for your custom learning needs.
Adding a bit of golf to a retreat or meeting makes employees smile. But in the dead of winter or when you have a jam-packed schedule, it's not always a reality.
Enter Perfectly Putt a totally portable mini-putt course that not only allows your group to "get a round of golf in," but also will deliver on some of your meetings educational outcomes. Perfectly Putt can be a team-building event, deliver product knowledge, or build learning on a focus area (i.e. CRM, Strategic Planning, Sales Targets).
Create an experience that enables your team to describe their visions and objectives in unprecedented ways.
Participate in a team building event that at the conclusion enables you to give back to those in need.
Explore concepts around strategy, vision, and targets.
Actively learn to communicate with your team both verbally and non-verbally.
Build team cohesiveness and maximize your competitive advantage.
IT'S OK TO MAKE A SPECIAL REQUEST for a game show that you love – we love the challenge of building games people play.
The benefits your group will realize include: getting to know the team, having some fun, and building product/industry knowledge. You will love our custom designed course which comes with our professional services – or can be rented separately for a DIY experience.
So let's tee up for a quick round of indoor golf that is absolutely, Perfectly Putt.
This activity has left groups like, Bell, Doctors Nova Scotia, and Young Presidents Organization (YPO), learning and laughing together.
Testimonials
Saying Tyler is a motivational speaker is like comparing a VW Beetle to the Space Shuttle. He is much much more… I cannot recommend Tyler enough. He has an unbelievable talent for bringing together people from diverse backgrounds including cross generations.
General Manager, Honeywell
"Tyler had us at Hello. He is pure energy and you can't help but hang on his every word. Our group was ready for some good laughs, which we got. And Tyler even managed to tie it back to our client service theme. Only wish we'd had more time with him." 
Property Claims Adjustor, Cooperators
"We worked with Tyler for 4 years as our main stage host. Every year he reinvented himself, bringing amazing audience participation, engaging dialogue with keynoters, and a fun yet professional image to our event. I would not hesitate for a moment to recommend Tyler as your EMCEE and Keynote solution for your next event." 
Past President PMI SAC
"Tyler was a huge hit at our event. The crowd loved him, so entertaining and the feedback today has been pouring in and very positive. His energy is definitely infectious and it did not feel like we were there with him for 2.5 hours, the time flew by, he had the crowd completely engaged the whole time!"
Manager Exxon
"Tyler's participation in our event promoted team work and networking with a creative burst of energy.  We might not all be ready to jump out of an airplane, but we all jumped back into our workplaces with a fresh perspective."
CMA Financial Management Institute
Video