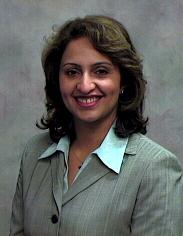 Synopsis
Speaker:      Zunaira Munir,    
Topic Title:              
Zunaira Munir, Blue Ocean Strategy, Tipping Point Leadership, Fair Process, Strategy & Innovation 
    Professional Fees subject to change without notice
$$ = between $10,000 – $15,000


Language: Arabic, English

Expenses:    As incurred                

Travels from:    San Diego, USA    

Expenses for Travel, (air and ground) Accommodations, Meals, Traveling Companion, and Incidentals are not included in the above fees.

Discounted Fees:  Under rare and special circumstances speakers may discount their fees at their discretion. i.e., booking multiple events with the same client.

 Non profit organizations may also qualify for a discount.
Blue Ocean Strategy, Tipping Point Leadership, Fair Process, Strategy & Innovation 
Biography
Languages Spoken: Arabic, English
Zunaira Munir is a seasoned blue ocean strategist with extensive experience helping prominent public and private organizations find innovative solutions to complex strategic challenges.
Strategize Blue, a blue ocean strategy consulting firm she founded, and takes pride in the long list of Fortune 100 and other notable clients in a variety of industries such as aerospace (Honeywell), IT (Intel, HP, Autodesk), biotech (Pfizer, Genentech, Medtronic), consumer goods (Coca-Cola, Reckitt Benckiser), telecom (T-Mobile, China Mobile), finance (US Bank, Banco Colombia) and many others.
She has been working directly under Professors Chan Kim and Renee Mauborgne for many years on various blue ocean strategy projects. This includes the notable blue ocean advisory project 'National Blue Ocean Strategy' instituted by the Prime Minister of Malaysia that led to the creation of 1.8 million jobs and a 50% increase in GDP for Malaysia.
As Vice President of the Blue Ocean Global Network, she has led and coordinated the work of experienced innovation consultants. Her role involved leading client engagements, driving business development and managing c-suite relationships on a global scale.
As Chief Strategy Officer, she was instrumental in growing Clary Business Machines into America's Top 100 Electronics Companies as ranked by the INC Magazine. She led end-to-end development and commercialization of OneScreen interactive conferencing solution that became a runaway hit.
'Key Concepts in Innovation', a book she co-authored and Palgrave McMillan published is widely used in business and engineering schools as a supplement to the textbooks on innovation.
Zunaira Munir holds a PhD in Management Science & Engineering along with an MBA and a solid background in computer science. Zunaira Munir has lived and worked in six continents around the world, speaks four languages and brings a fascinating multidisciplinary and multicultural perspective to my clients.
T

opics
Keynote Topics
Dr. Zunaira Munir delivers inspiring, engaging and informative keynote presentations on the following topics;
BLUE OCEAN STRATEGY
Making The Competition Irrelevant
An engaging and informative introduction to Blue Ocean Strategy, its logic, application and effectiveness – for CEOs, top-level managers and board members
TIPPING POINT LEADERSHIP
Rising to the leadership challenge
A guide to executing strategic change efficiently by identifying and exploiting disproportionate factors of influence-for leaders of organizational change
FAIR PROCESS
Inspiring Voluntary Participation among team members
A discussion about applying the concepts of fair process and procedural justice to motivate enthusiastic participation and greater initiative-for managers at any level
Testimonials
"Within the first year of applying Blue Ocean Strategy, we zipped past office equipment giants like Best-Buy, Office Depot and Staples in nationwide sales of videoconferencing equipment, electronic whiteboards and shredders."
CEO, Clary Business Machines
"Your talk on Blue Ocean Strategy is a source of inspiration as we clarify our thinking about where we want to be and how we plan to get there. I have referred back to the materials on a number of occasions and found them to be of great help in formalizing our thoughts."
CFO, Coca-Cola Japan
"The presentation on Blue Ocean Strategy was not only well received but extremely timely as we are re-evaluating our future course of action for growth. Our group enjoyed your presentation, not only for the very valuable content but also for your preparation, materials and delivery. The discussion on Blue Ocean Strategy was well communicated with examples which clarified concepts and helped internalize them. Your demeanor was friendly and approachable that encouraged the audience to actively participate and ask questions."
VP HR & Corporate Affairs, RJ Reynolds Tobacco (CI) Co.
"Your presentation was outstanding and gave the students an excellent overview of how to use Blue Ocean Strategies to seek growth opportunities in uncontested market spaces. I greatly appreciate your willingness to share your experience and insights with our MBA students."
Professor of Marketing, San Diego State University
"My sincerest thanks for the exciting and energizing Blue Ocean Strategy session at the DataPath Summit 2009. The feedback concerning your presentation that I have received from the attendees is completely positive. In particular, our clients, who are business entrepreneurs, stated they received from you a business ideology and model that is especially pertinent to their needs as they face a healthcare market that is rapidly changing. Your presentation was everything I had hoped for and more."
CEO, DataPath Inc.
"You inspired and encouraged entrepreneurs to initiate deep analysis within their companies and industries when they had minimal prior knowledge of strategic management."
President Conexion Global Medellin, Columbia
"You captured the imagination of our energetic management team and widened their perspective on forming strategy. Blue Ocean Strategy, I feel, presents a broader perspective in which we can see our business situation. Thus, we can evolve ways of expansion and business growth at a relatively low cost as well as lower business risks."
Haleeb Foods Lahore, Pakistan
"Thank you very much for your insightful presentation on Blue Ocean; the group was very excited about the topic and really carried the main points with them through the rest of the conference. Thanks so much for making our conference a success".
Deloitte Consulting LLP Chicago, IL
"I want to thank you again for your great session. I have already received many positive e-mails and messages regarding the content of your talk. I thought your examples were great and I know many people are now thinking about how the Blue Ocean Strategy can be applied to their industry. I already have people in my company thinking of ways to think outside the box to create blue oceans".
President American Advertising Federation (AAF) Cedar Rapids – Iowa City, IA
List of Recent Clients
USA
Coca Cola, Hewlett Packard (HP), Honeywell, Intel, T-Mobile, Autodesk, Cal Chamber of Commerce, Virbac
American Advertising Federation – Cedar Rapids (AAF), DataPath Inc., Paul Henney Family Services, Ohio State University Medical Center, Deloitte and Touche, Center for Non Profit Management, Haines Center for Strategic Management, KeyPoint Credit Union, Center for Wealth and Legacy Las Vegas, Clary Business Machines
Walitel
Latin America
RJReynolds ( Puerto Rico), ITESM Technologico DE Monterrey (Mexico), Coomeva (Colombia), Conexion Global (Colombia), Seminarios Imagen Inc. (Puerto Rico), EPM (Colombia), Grupo Bancolombia (Colombia)
Asia
Zong – China Mobile(Pakistan)
Haleeb Foods (Pakistan)
AIM Inlines (Thailand)