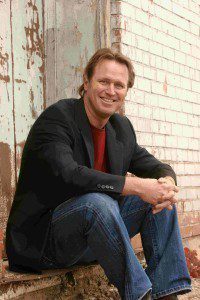 Synopsis
Speaker:    Chris Carmichael, Cycling Coach & Peak Performance Expert                
Topic Title:              
Chris Carmichael, Cycling Coach & Peak Performance Expert, 

Performance for Life, Coaching & Mentoring, Mind/Body/Spirit, Motivation, Inspiration, Health & Wellness, Team Building, Nutrition, Cancer Expert
    Professional Fees subject to change without notice
$ = under $10,000

$$ = between $10,000 – $15,000

$$$ = between $15,000-$25,000

$$$$ = $25,000 -50,000

$$$$$ = – $50,000+
Expenses:    As incurred                

Travels from:         
Expenses for Travel, (air and ground) Accommodations, Meals, Traveling Companion, and Incidentals are not included in the above fees.

Discounted Fees:  Under rare and special circumstances speakers may discount their fees at their discretion. i.e., booking multiple events with the same client. 

Non profit organizations may also qualify for a discount.
Renowned Cycling Coach & Peak Performance Expert

Travels From: Colorado Springs – CO
Fee Range: $20,000 – $40,000+
Biography
Business today requires an agile and energetic workforce, and Fortune 500 companies like Google and AMD rely on Chris Carmichael's techniques for recruiting, developing, and leading teams to championship performances. Chris Carmichael has the experience and expertise to offer onsite and remote programming that helps all employees achieve greater fitness, diminish work-related stress, and reduce health care costs. Chris has also been very active in television, with appearances on the NBC Nightly News, The Today Show, CNN, 60 Minutes, The Discovery Channel, ABC's World News Tonight, and other venues.
Chris Carmichael Speech Topics
Performance for Life
Chris Carmichael is the founder and CEO of Carmichael Training Systems, Inc. (CTS) and personal coach to cancer survivor and seven-time Tour de France Champion Lance Armstrong. Named the US Olympic Committee's Coach of the Year in 1999, Chris formed CTS in 2000 after spending more than two decades in the sport of cycling. Through Chris's leadership, CTS immediately established itself as the premier destination for personal fitness, nutrition, and performance coaching. To ensure that his message and coaching philosophy continue to be delivered at the highest level of quality, Chris created an unsurpassed education program that develops the highest-trained coaches in the industry. With a network of more than 100 coaches located throughout North American and beyond, the thousands of athletes working with CTS have full access to an unmatched base of knowledge and experience.