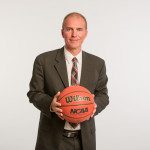 Synopsis
Speaker:            Coach Jim Johnson, Inspiration, Motivation, Success,                                Autism       
Topic Title:              
Coach Jim Johnson, Inspiration, Motivation, Success, Autism
    Professional Fees subject to change without notice
Expenses:    As incurred                

Travels from:    Rochester, NY 
Expenses for Travel, (air and ground) Accommodations, Meals, Traveling Companion, and Incidentals are not included in the above fees.

Discounted Fees:  Under rare and special circumstances speakers may discount their fees at their discretion. i.e., booking multiple events with the same client.  Non profit organizations may also qualify for a discount.
Inspiration, Motivation, Success, Visioning, Autism
Bio
Coach Jim Johnson has become an authority on the subject of realizing  dreams based on a few short moments in early 2006 . In his public-speaking appearances, Coach Johnson relates his role in a basketball game that got Hollywood calling. Emphasizing the importance of teamwork and sportsmanship, he delivers his talks with a heartfelt style that has brought audiences to their feet.
The Game
Feb. 15, 2006:  Coach Jim Johnson made the kindhearted gesture of inserting his autistic manager into Greece Athena High School's final home game. The Trojans won 79-43.  Jason McElwain, now known to the world as J-Mac, scored 20 points in just over four minutes, including six three-point baskets, to become an instant national celebrity. Coach Johnson was also featured in major news outlets around the country.
The Result
Coach Jim Johnson has rolled his accomplishments and experiences into two speaking presentations, "Dreams Really Do Come True" and "Leadership Lessons from Half-Court". Based on his years of experience, his topics focus on concepts like teamwork, goal setting, leading by example. For instance, he notes that J-Mac's big night was made possible by unselfish teammates who kept passing him the ball without being instructed to do so. He also notes how the game video captures Athena bench players going as wild as the crowd with every J-Mac basket.
Topics
Keynote Messages
Dreams Really Do Come True
Coach Johnson lived one of the most inspiring and heart warming stories of the 21st century. He shares his six essential keys: Passion, Mission, Goal Setting, Perseverance, Carpe Diem, and Team Work to help each audience member make their own dreams come true.
Leadership Lessons from Half-Court
Using the remarkable story of J-Mac, Coach Johnson shares his seven leadership keys that have guided his teams to immense success. The lessons in this presentation will help you become an extraordinary leader by learning to Clarify Vision, Build Trust, Create an Edge, Communicate Effectively, Lead by Example, Leave a Profit, Servant Leadership.
Workshops
Dreams Really Do Come True (90 minutes to 4 hours)
This vision-oriented workshop guides participants through the 6 essential key principles which Coach Johnson has used to lead his high school varsity basketball team to extraordinary success. In this workshop, participants discover how to help team members work from their strengths, value others and achieve breakthrough performance. This workshop affects the bottom line in both your personal and professional lives.
Dreams in Motion Leadership Development (90 minutes to 4 hours)
This innovative workshop helps participants see their vision more clearly, develop increased confidence in their abilities, and reach levels of leadership achievement previously thought impossible.
Testimonials
Coach Jim's clients range from Fortune 500 companies and national associations to government agencies and educational institutions. This is what a few of his many clients have had to say about the message that he brings.
Testimonials Video
[youtube_sc url="https://www.youtube.com/watch?v=Mo_s_E2vRj4″]
Coach Johnson is a powerful communicator and delivered an incredibly inspiring message to my organization.  He brings a wonderful mix of humor, poignancy and life experience that resonates and uplifts. Don't miss an opportunity to hear him!
Shawn D. Moon, Executive Vice President
FranklinCovey
Coach Johnson came and shared his inspirational story with our whole team of 225 employees and moved us to tears. Anybody who has seen the video of the game can't help but be inspired by it. But what we found even more engaging about Coach Johnson's presentation was "the story behind the story." I can recommend him to any group as a speaker.
Marc Cenedella,CEO & Founder,
The Ladders
I think it's a great story — to follow your dream, follow your goals and never ever quit. It's a great story for people of my age, people of any age.
Dick Vitale,
ESPN Basketball Commentator and Basketball Hall of Famer
Your Convocation speech on August 18th certainly exceeded our expectations. Addressing the staff members of three districts at one sitting can be challenging, but the delivery of your message was perfect! Teachers and administrators from all three districts made numerous comments about your presentation on "Dreams Really Do Come True". They were highly complementary and appreciated your willingness to share your personal feelings about the many experiences you have encountered during your career.
As educators, we face many challenges every day. The fact that you were a successful teacher facing such challenges gave you a great deal of credibility with the audience. It was so heartwarming to learn about your relationship with J-Mac. After all, it is those types of relationships that allow students to reach their highest potential. I hope that you continue to share your special story with educators throughout the country.
Dr. Lani Randall,
Superintendent, Port Neches-Groves ISD
Jim gave him that opportunity. You do the right thing like that, you may change a life forever.
John Calipari
Head Basketball Coach, University of Kentucky Wildcats
Back in September we were honored to have Coach Jim Johnson give a keynote speech at our yearly convention in Salt Lake City, Utah. Coach Johnson was nothing but pleasant from the time that we picked him up at the airport to the time that we dropped him off.
On top of being an all around great guy, Coach Johnson inspired and motivated people to believe in themselves and have the courage to not give up on their dreams. From the first sentence to his closing remarks Coach Johnson had the audience in a trance.
It really was amazing to see someone capture an audience of 4,000 and have them transitioning from crying to laughter in an instant.We were very pleased with his performance and how he handled himself on and off the stage. In our eyes Coach Johnson's speech added a missing link that we feel reached out to people in a way that we were unable to.
In closing, we in no way regret having Coach Jim Johnson speak at our event and would recommend him to anyone that is looking to motivate and inspire their group.
Jeff Higginson,
Senior VP, Agel Americas
I was in Lake Placid when the Americans beat the Soviets in 1980, I saw Kirk Gibson's home run in 1988, I saw the Red Sox come back on the Yankees in '04, I saw the ball roll through Bill Buckner's legs in 1986. I wish I had been there to watch Jason in person. That was one I missed.
Mike Lupica,
New York Daily News columnist and ESPN commentator
Jim's story proves that if we as humans will strive to treat everyone with respect and dignity, that we can truly make a difference in their lives.  Every person, young or old, can take a piece of Jim's story and apply it to their personal situation, giving hope and meaning to the fact that "DREAMS REALLY DO COME TRUE!!
Tim McMullen
Letchworth Central School Athletic Director, Head Football Coach, Head Basketball Coach
Presentation Video
Testimonials Video
[youtube_sc url="https://www.youtube.com/watch?v=v4d_rhdwNvM"]