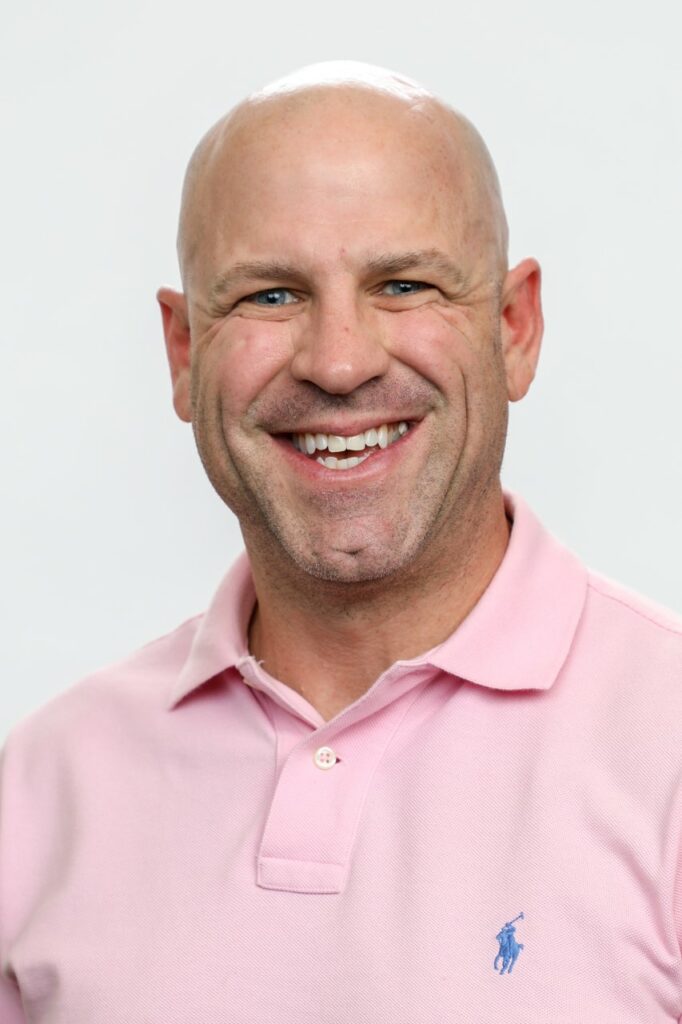 Synopsis
Speaker:        David Atkins              
Topic Areas:
Motivation, Leadership, Inspiration, Business  
Professional Fees subject to change without notice
between $15,000-$25,000
Expenses:    $1500 flat travel domestic USA, $2000 International Canada            
Travels from:   New York

Expenses for Travel, (air and ground) Accommodations, Meals, and Incidentals are not included in the above fees.
Discounted Fees:  Under rare and special circumstances speakers may discount their fees at their discretion. i.e., booking multiple events with the same client. 

 Non profit organizations may also qualify for a discount.
Biography
David is a retired New York State Police Captain after 22 years of service.  He ran all State Police operations for the County of Westchester NY, averaging approximately 400-500,000 911 calls a year.
David was the New York State Trooper of the Year in 2003 followed by New York State Police Investigator of the Year in 2007.   He moved up through the ranks during his 22-year career with the New York State Police.
He went from patrol to Investigations to leading undercover units involved in Organized Crime, Auto Theft, Money Laundering, and large-scale drug organizations.  David was also a first responder at Ground Zero on 09/11 where he spent weeks working in New York City.
At the end of his career, he was the Incident Commander for the USGA 2020 US Open at Winged Foot Golf Club in Mamaroneck, NY.  While working full-time with the NY State Police, David also built a million-dollar international direct sales business with Beachbody, leading a team of 1,400 people today.
Through his success both in law enforcement and business, David became a Keynote Motivational Speaker presenting to groups of a few hundred people to over 20,000 people in the NFL Super Dome in New Orleans.
David recently published his first book "The Leveled-Up Life" and exclusively works with clients 1:1 as an Executive Coach and in groups in his Consulting business.  Most importantly David is a husband and a Father to his three daughters.
Topics
"No Excuses" – Breakthrough Fear and Adversity to Play a Bigger Game in Business and Life
Have you noticed Fear, Adversity, Mindset, and Excuses to name a few are often the difference-makers for those that are truly successful and those that aren't?
We all face them each and every day, but a select few know how to overcome them.
So how do you overcome these obstacles that we all face every single day both personally and professionally?
You teach your organization a model that speaks to their inner core, mindset and thought process to break through these barriers.​
That's where David comes in.
Objectives:
Breakthrough Fear & Adversity – Transform Your Mindset from Simply Surviving to Thriving
1) Having a Vision
Often we think about what we truly want to achieve but we must have the Vision within ourselves, to live it, to breathe it, to read it and to focus on it so everything we do is in alignment with making our Vision become a reality.
2) Our Mindset
If our mindset isn't strong we will constantly let life's circumstances dictate how we respond. But when we flip that upside down we learn that we cannot control what happens to us but we can control how we react. A positive focused Mindset is the most powerful tool for one's success.
3) Sense of Urgency
We often talk about the things we are going to do and accomplish. We talk about starting "tomorrow" or "someday." It's the start that stops most people. But the fact is tomorrow is not guaranteed and success is never convenient. It will never be the perfect time to start. It's about creating it.
Testimonials
Jessica Davis, Senior Vice President of Marketing,
Acentria Insurance & Foundation Risk Partners – 08/16/22
I plan several events each year for my organization across the country and have worked with numerous motivational speakers, speakers bureaus and agencies. Working with David Atkins was a magical experience in itself. The entire process, from our initial conversations to his keynote speech itself was phenomenal. He took the time to learn about our company, our mission, overall objective of our meeting and more. He then tailored his dynamic message specifically to our audience to where you felt he was a part of your company. Our attendees were mesmerized and hung onto his every word. He was relevant, empathetic, motivational and really connected with our audience. He made himself available to our group the entire time he was with us even serving as a guest judge for our team building event. If you are looking for an exceptional speaker to work with who will impact your organization, leave a lasting impression and who is also great to work with, look no further than David Atkins… there is NO EXCUSE.
Joseph Wetmore – CEO, President
ClearBridge Techonology Group – 2/27/23
We had David speak at our annual kick-off meeting this past January 2023. He was outstanding and provides real-life stories that correlate with success in the business world. He is captivating when he speaks and knows how to hold an audience's attention. I especially liked how the themes that are important to us, were incorporated into his presentation. I highly recommend using David at your next corporate event!
Moira Manning, Commissioner
Albany County Department For Children Youth and Families – 12/29/22
David's presentation was spectacular! The stories really hit a cord with our workforce. This was truly the morale booster the Department needed. Our work matters and we have to bring our best self every day! Thank you and we want to have you back next year!
Christopher Herbst, Business Development Manager
Pearson VUE – 10/04/22
Captain Atkins possesses a keen ability to connect with and captivate an audience. He commands any room with his energy and ability to story tell.
Nick Rhoad, CEO
ARELLO (Association of Real Estate License Law Officials) – 09/28/22
David Atkins was a tremendous asset to our Annual Conference! From our first conversation, David was responsive, easy to work with, and personable. In addition, Mr. Atkins took the time to learn more about our organization and its members even meeting with our leadership to deepen his understanding of his audience. During his presentation, David was personable and kept our interest the entire time. Our group left feeling motivated and energized and excuse free.
Tom Severson, Marketing Manager
GROWMARK Retail Division – 09/09/22
Each year we have an appreciation banquet for customers and their spouses. One of the highlights of the event is to have a featured speaker that brings meaningful insight to the audience. This year we had David Atkins speak and he knocked it out of the park. He shared his story about being with the New York State Police, and how that helped mold his perspective on life. The impact his message had on everyone was both inspiring and emotional. I have listened to many speakers throughout my career that were impressive, but David has a unique gift because he impacts the audience in a way that is truly life changing. It was an honor getting to know David. He definitely has the "Wow" factor.
Doug Klares, NY Staffing, CEO Infinity Consulting Solutions – 05/18/22
I had the pleasure of hearing David speak at the New York Staffing Association Leadership and Growth Summit. All I can say is WOW. If you ever had any doubt about what is important in life and business, you must hear David. His personal experiences coupled with his energy makes you realize you can do anything!
Daphne Phalon, Massachusetts Staffing Association,
President Ardent Staffing Solutions – 06/07/22
I had the pleasure of bringing David to the Massachusetts Staffing Association Annual Conference as our keynote speaker. He opened the day with a powerful presentation filled with passion, energy and emotion that everyone in the audience could feel. If you are looking for a speaker who can really engage with your audience, I would recommend connecting with David. His story really was just as unforgettable as his delivery!
Mitchell Weinstein, Acentria Insurance, Partner – 08/15/22
As one with prior law enforcement experience and still connected to the First Responder community via Fund the First and the Fallen First Reserve, David is the real deal……… Every once in a while someone touches your heart and soul, that someone was David Atkins. Last week, Acentria Insurance engaged David to be one of our key speakers at our annual sales event at the JW Marriott in Orlando, FL; we had approximately 500 team members at the conference and you could hear a pin drop within just a few moments of his presentation. Let me start by saying David is new to the speaking circuit, but you would never know it. Engaging us with meaningful words, while his stage presence was off-the-charts. You could not only hear David, you could feel the enormity of what he was saying and the meaning behind his experiences. There wasn't a dry-eye around me, but more importantly, we all walked away feeling enlightened, knowing you just were a part of something special; David's life story!
Jay Ramos, California Staffing Professionals, President Amtec Inc – 06/09/22
We had David speak at our conference as our opening keynote. He was passionate and his story was so amazing for our members!!! Everyone left his session inspired and wanting to make a difference in their lives!!!
Pauline Gourdie, California Staffing Professionals Attendee,
CEO CSL Staffing – 06/09/22
Thoroughly enjoyed your presentation! Very engaging impactful! Thank you for doing what you do! Great job!
Patricia Hanks, California Staffing Professionals Attendee, Operations Manager BBSI – 06/09/22
Your speech was amazing, emotional and inspiring. Thank you for being authentic, vulnerable and true to yourself. You made a serious impact. I realized that I have to live today, work on my health and increase the time I spend with the ones I love!
Video